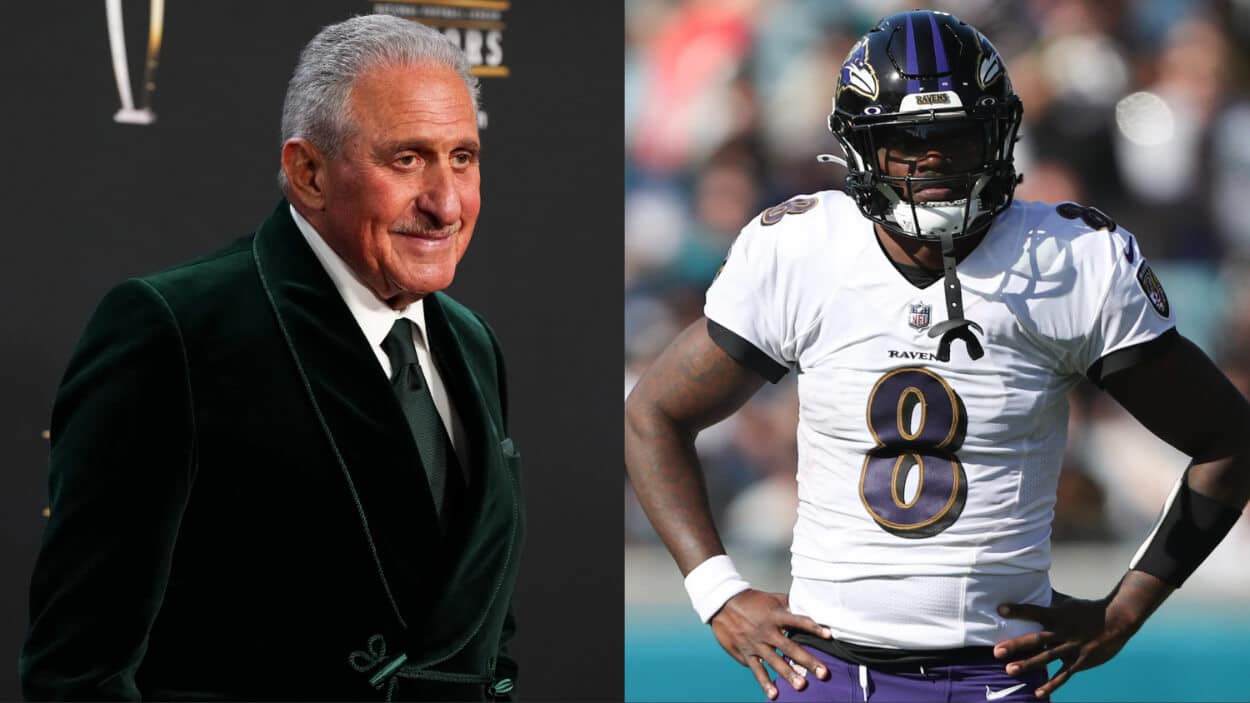 Former NFL GM Mike Lombardi Blasts Falcons Owner Arthur Blank for 'Ridiculous' Lamar Jackson Stance
Mike Lombardi thinks it's 'ridiculous' Arthur Blank and the Falcons are out on Lamar Jackson after being in on Deshaun Watson last year.
Nearly every NFL team that needs a quarterback has publicly announced they are out on Lamar Jackson after the Baltimore Ravens put the non-exclusive franchise tag on him. And after Jackson went public with his trade demand, several teams doubled down on their lack of interest. That includes Atlanta Falcons owner Arthur Blank, and former NFL general manager Mike Lombardi just doesn't get it.
Mike Lombardi doesn't understand Arthur Blank's Lamar Jackson stance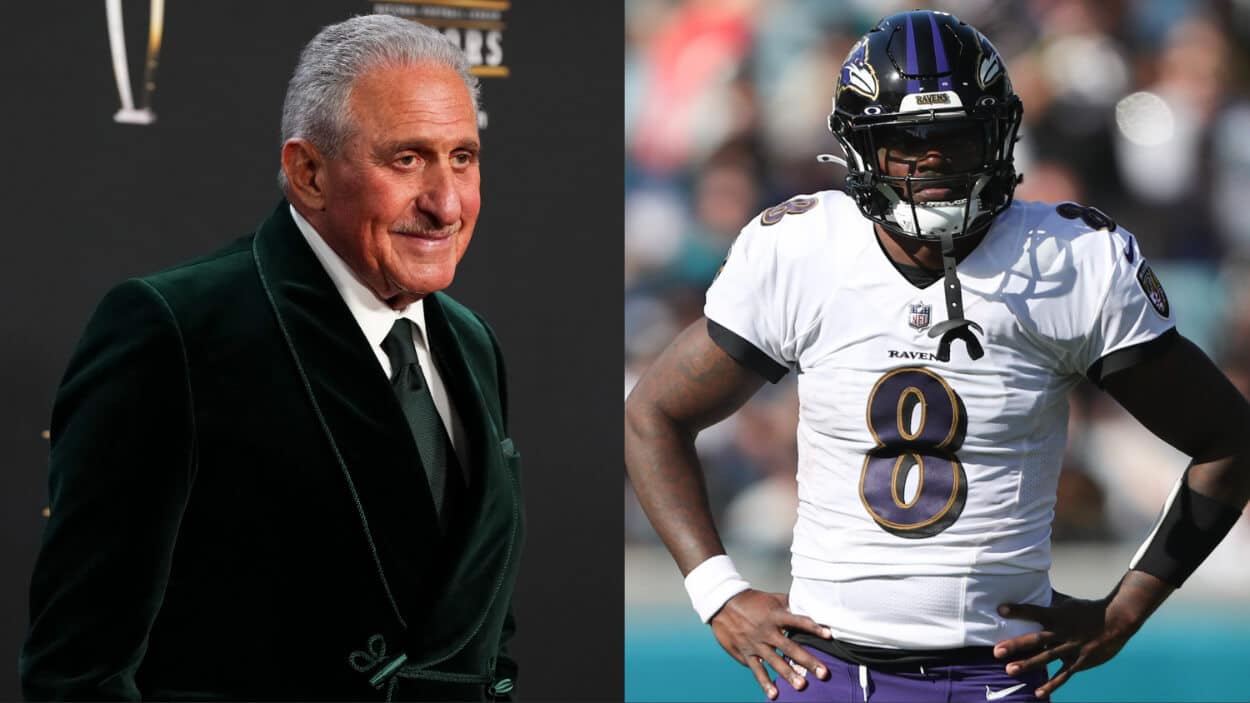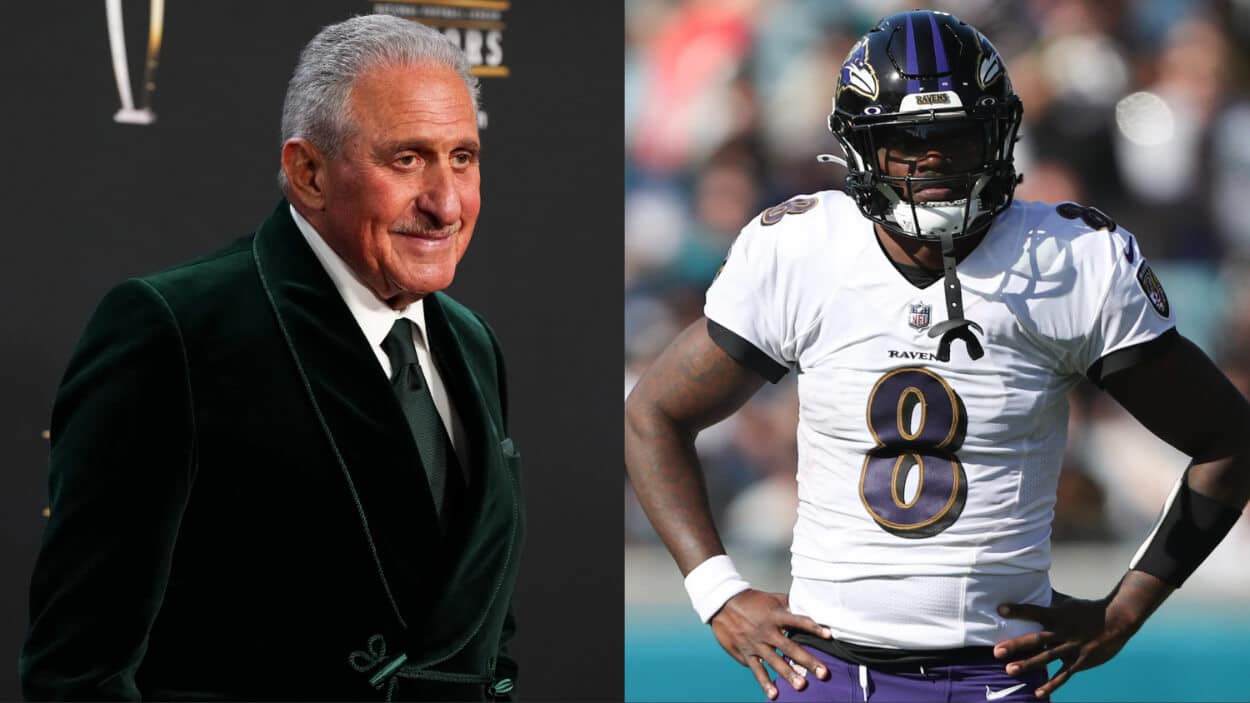 In early March, after two years of unfruitful contract extension negotiations, Ravens QB Lamar Jackson privately demanded a trade. The team then tagged the signal-caller, and NFL teams fell all over themselves to say they weren't interested in the quarterback.
The running theory is that owners don't want to set a precedent started with the fully guaranteed $230 million Deshaun Watson contract last summer. Also, some teams literally can't afford a deal like that. NFL rules require all guaranteed money to go into escrow, and some owners don't have that type of cash.
When Jackson revealed his trade demand at the end of March, several teams reiterated their lack of interest in the QB. Falcons owner Arthur Blank took it a step further and discussed the negative aspects of Jackson's game and health that are keeping Atlanta away.
"There's no question [Lamar Jackson] is one of the top QBs in the league," Blank said via ESPN. "Looking at it objectively, there is some concern about whether or not he can play his style of game for… how long that can last. Hopefully, a long time… but he's missed five, six games each of the last two years."
That's a pretty harsh assessment for an NFL owner to give about another team's QB, especially from an owner whose team is currently planning on starting Desmond Ridder next season.  
One NFL insider who doesn't understand Blank's definitive statement is former general manager Mike Lombardi. On the Pat McAfee Show, the one-time Browns GM said he doesn't understand what changed from last offseason — when the Falcons were in desperate pursuit of Watson — to this one, where the franchise has no interest in Lamar Jackson.
"No one asked Arthur Blank, 'why is this year different?' The reason that Deshaun Watson is not an Atlanta Falcons is because of the guaranteed contract. Cleveland, remember, was told they were out. And the way they got back in was when they guaranteed all that money," Lombardi recalled.
"So, for Blank to say that this is different than last year is ridiculous because he doesn't have a quarterback," Lombardi continued. "He's in the NFC. There's no quarterbacks in the NFC. There's Jalen Hurts, there's Jared Goff, there's Kirk [Cousins], there's [Dak] Prescott. You could shift the balance with one move. And this rhetoric … it makes no sense to me."
It also blows Lombardi's mind that the Falcons were willing to go all in on a "guy who has tremendous off-the-field problems," but they are now unwilling to pay Jackson, an upstanding citizen by all accounts.
And Lombardi is right.
Sure, Lamar Jackson misses games, may not keep himself in the best shape all the time, and could have a shorter career than some other QBs of his generation. Even with all that potential baggage, the NFL is a win-now league, and in 2023, Jackson takes even a bottom-feeding team like the Falcons and makes them a playoff contender.
This is about NFL owners being cheap and not wanting to set a precedent of fully-guaranteed nine-figure contracts for quarterbacks after the Browns screwed them on that front last offseason.
And any owner without an upper-echelon QB in 2023 who says differently — like Arthur Blank — is lying.