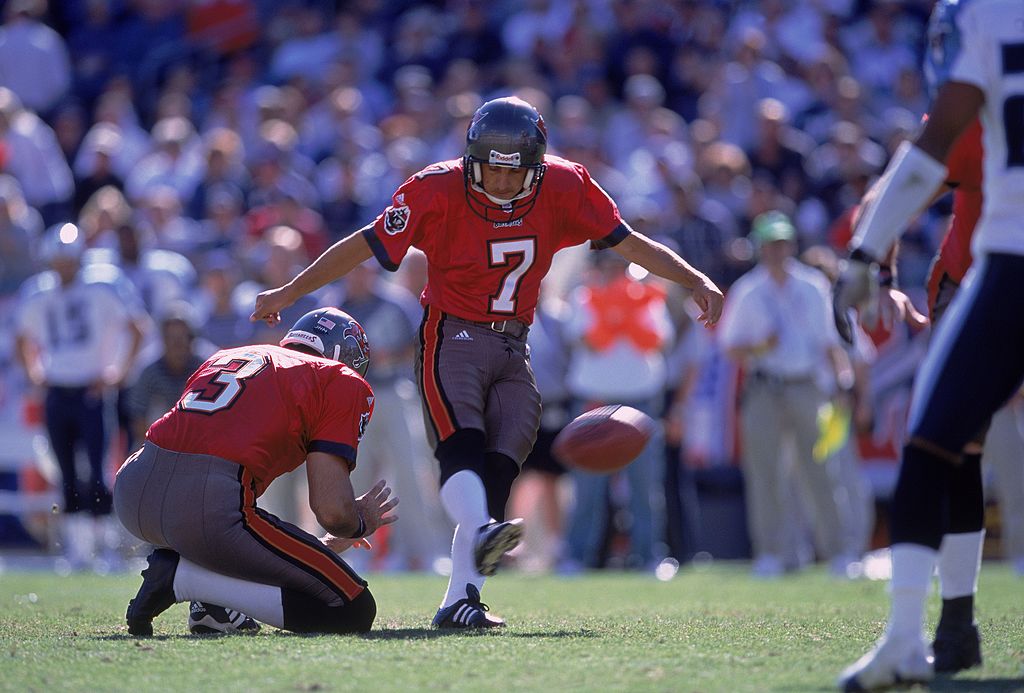 Former NFL Kicker Martin 'Automatica' Gramatica Changing Lives of Veterans One Home at a Time
Martin Gramatica was known for his consistency as an NFL kicker. Since he retired, he's become known as someone who is building homes for wounded veterans.
In football, kickers are often considered oddballs. Most of the time, they're tiny compared to their teammates. They don't always blend in with the team. Former NFL kicker Martin Gramatica might have had his own quirks, but his teammates loved him. The excitable Argentinian kicker made the Pro Bowl and won a Super Bowl 20 years ago. Since his retirement, Gramatica made a smooth transition into the business world and today is making a difference in the lives of others.
Martin Gramatica kicks his way to Super Bowl championship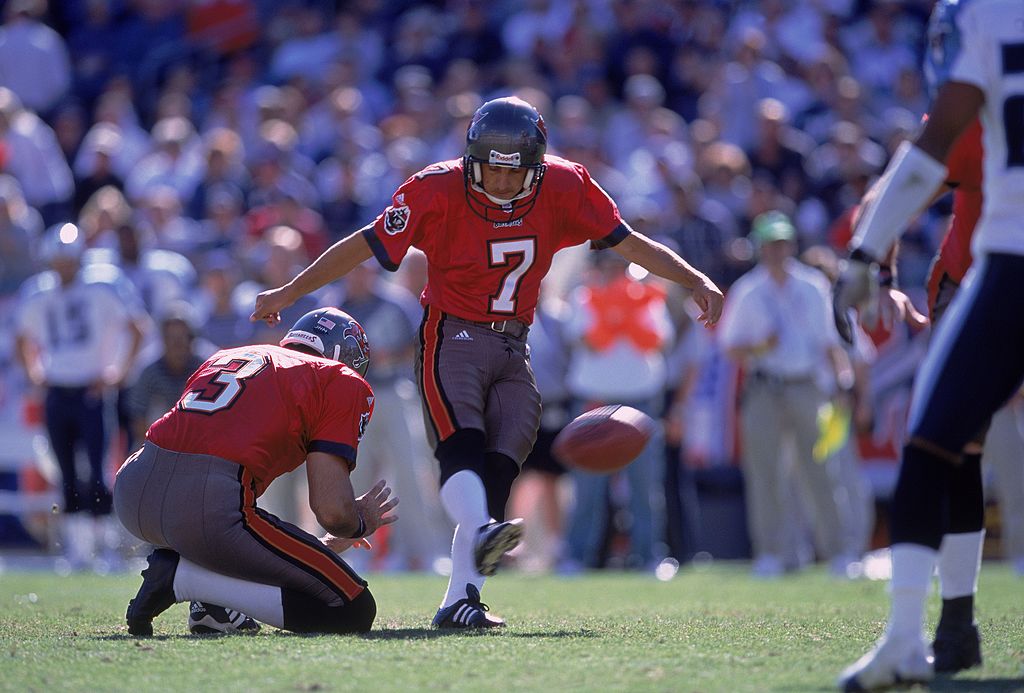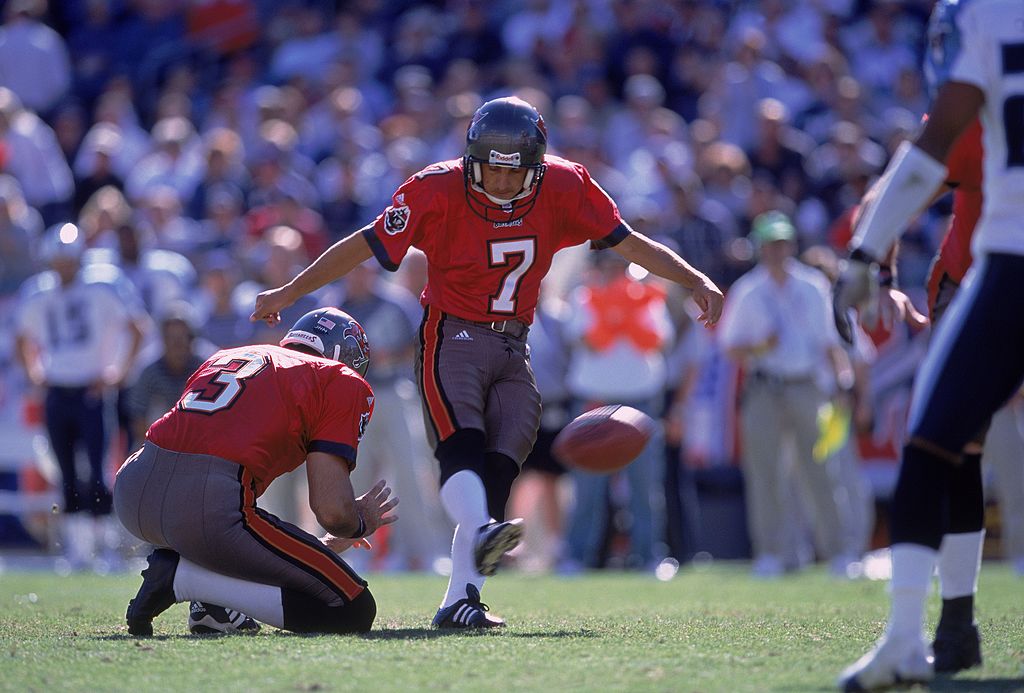 The Tampa Bay Buccaneers thought so highly of Martin Gramatica coming out of Kansas State they selected him with their third-round pick, 80th overall—a rarity for a team to draft a kicker so high. From day one, Gramatica proved his worth and made a point to ingratiate himself with his Buccaneers teammates.
"I wanted to train with the team. I wanted to practice with them. In the offseason, I did the whole offseason conditioning with the team because I wanted to make sure that if something happened like I missed a game-winner or a big kick, I didn't want the team thinking this guy is lazy. He's never here. That's why he's missing. When you work as hard as they do and they see you every day at training and see you at practice, then they know if you do happen to miss, it's part of the game, it's going to happen. But it's not because you're not working or you're not there with your teammates."
Gramatica rarely missed game-winners. He thrived on the pressure and made a high percentage of big kicks, earning him the name "Automatica." In his first two seasons in the NFL, he made 55 out of 66 attempts, his longest a league-leading 55-yarder in 2000, the same season he earned a trip to the Pro Bowl. 
Two seasons later, Gramatica celebrated alongside his teammates in Super Bowl XXXVII as the Buccaneers defeated the Oakland Raiders 48-21. Gramatica had a pair of field goals and converted on all six PATs in the game and finished the season with a league-leading 32 field goals made. 
In 2008, after playing for three other teams, he retired. 
Gramatica challenges himself after football
Upon retirement, Martin Gramatica knew he wanted to do something outside of sports that would challenge him mentally. He decided to try his hand at construction, and, along with his brothers Bill and Santiago, launched their company, Gramatica SIPS International.
The company produces structured insulated panels that are 14-feet wide by 20-feet high, energy efficient, and hurricane proof. Following a pre-designed plan, when joined together, the panels build an entire house similar to a Lego kit. 
"You can literally fit a house on the flatbed and ship it anywhere in the country. And for a full house you can ship it inside a container and when it gets there, they take the panels out and start putting them together. It's that simple," Gramatica said.
The Gramatica family foundation building homes for veterans
In 2012, Gramatica and his brothers started a family foundation that took their business process one step further. Instead of shipping the panels to others, they partnered with local organizations and began building homes with the panels for those in need of affordable housing.
One of their main focuses has been building homes for combat-wounded veterans that are mortgage-free and 100 percent wheelchair accessible. 
"We pick the veteran first, and then we customize the home to the veteran. It depends on the injuries, physical or mental, whatever the injury the veteran has, we modify the house for their needs."
Gramatica, who also coaches his children and their youth soccer teams, said the veterans are always so humble and appreciative of the efforts of those involved. 
"Their outlook on life and their attitudes are unbelievable for my kids and for me to witness it. I have my soccer teams involved. The last house we built they unloaded the truck of panels and they put the first panel up. I want these kids to be able to appreciate our military and thank them for what they do and also understand why we have these freedoms because most countries don't have the freedoms that we have in this country."
When Gramatica's life story is finally written, it will show his many accomplishments on the football field including the fact he was the first Argentinian to win a Super Bowl. It will also include a chapter about how a diminutive former athlete challenged himself outside his area of expertise, and ended up making a huge difference in the lives of so many others. Quite a legacy.