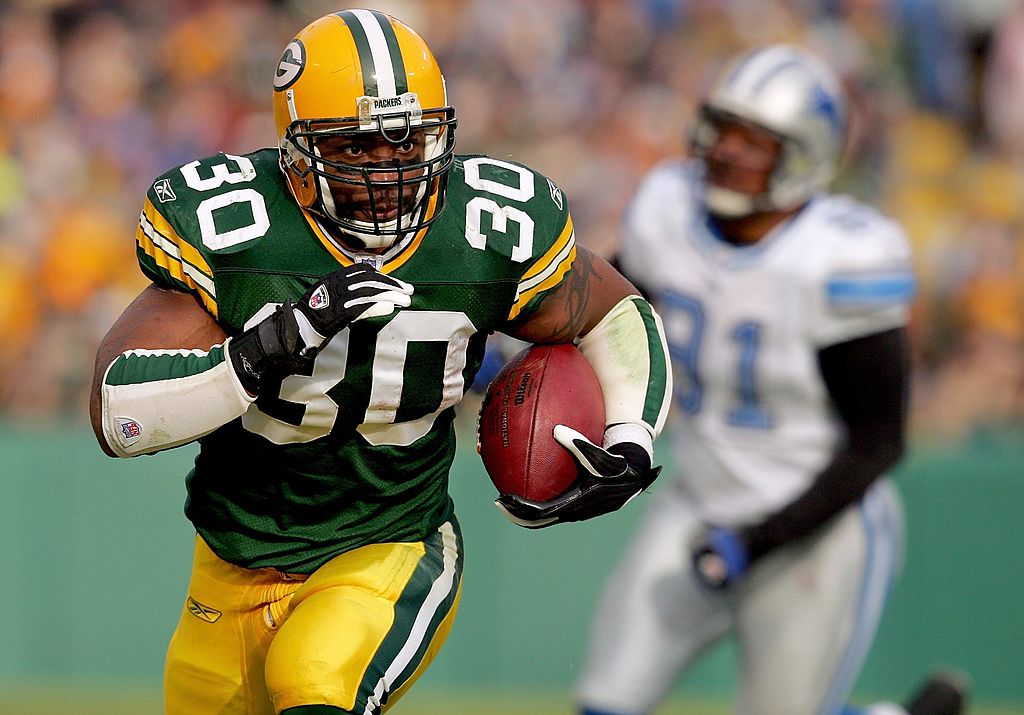 Former Packers RB Ahman Green Has Taken on a New Sport
Ahman Green is the Green Bay Packers' all-time leading rusher. Now, he is a coach of an esports team at a Wisconsin college.
While the Green Bay Packers have been known for great quarterback play throughout the team's history, Ahman Green led the running game. Green is the Green Bay Packers' all-time leading rusher with 8,322 career rushing yards in Green Bay. Green has not played in the NFL since 2009 but he is certainly staying busy.
Ahman Green was a great back for the Packers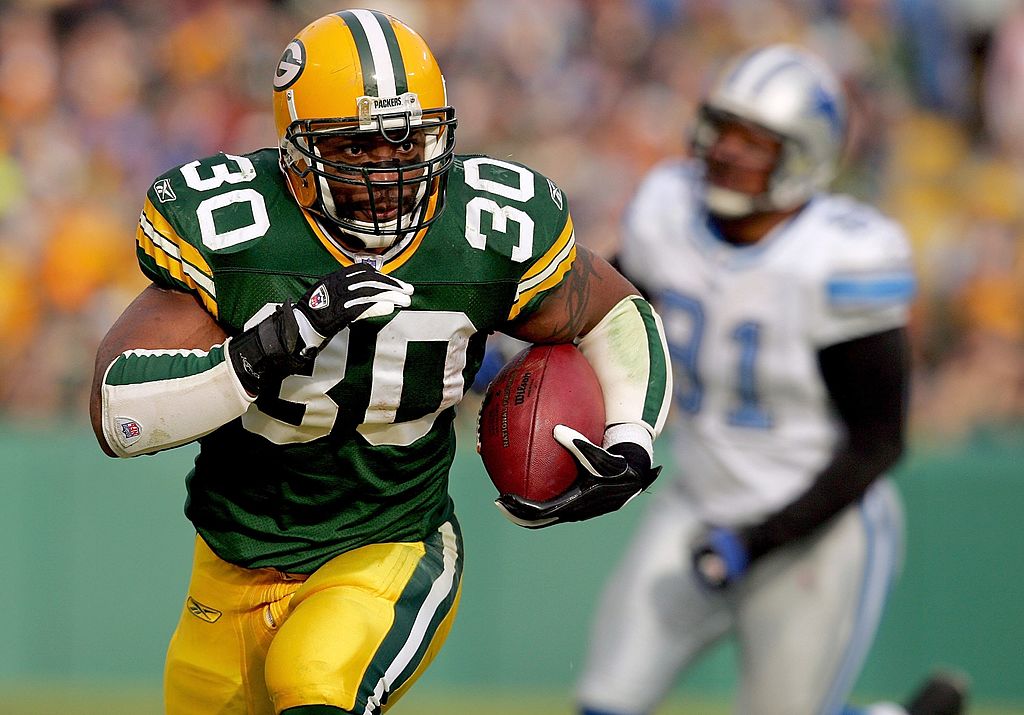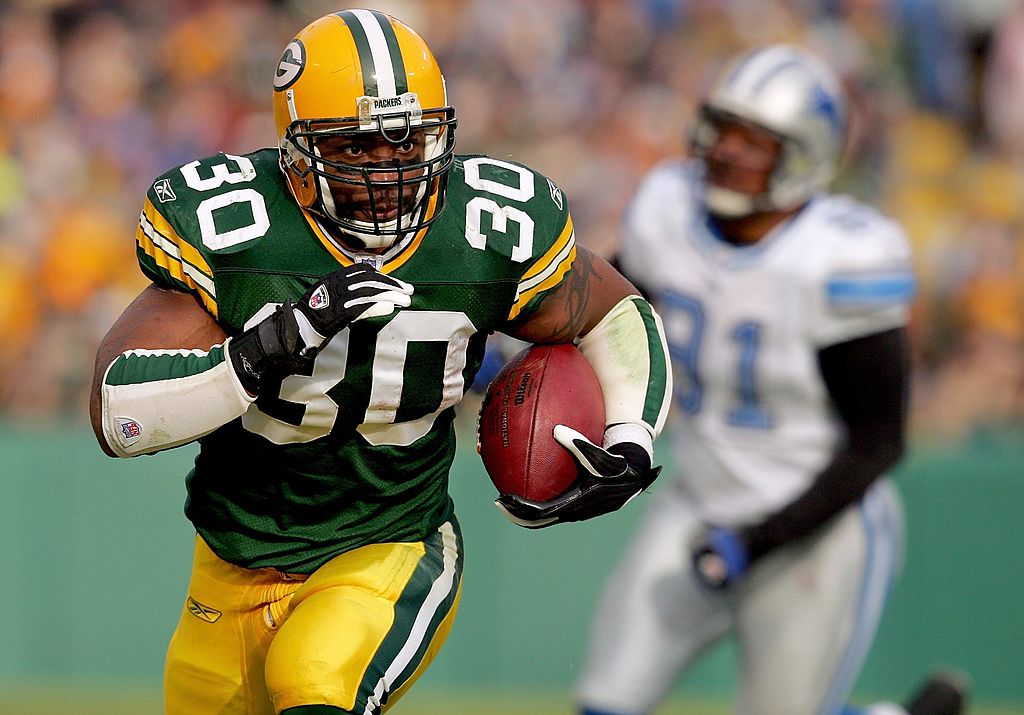 The Seattle Seahawks drafted Green in the third round of the 1998 NFL draft out of Nebraska. He didn't get that many reps at running back for the Seahawks in his first two seasons, though. However, he went to the Packers in 2000 and had immediate success. Green ran for 1,175 yards and 10 touchdowns during his first season in Green Bay. He also had 73 catches for 559 yards and three touchdowns. Green never ran for more than 210 yards in a season with the Seahawks.
Green then ran for 1,000 or more yards in each of his first five seasons with the Packers. He also ran for 1,000 or more yards in six of the seven seasons throughout his first stint in Green Bay. His best season was in 2003 when he ran for 1,883 yards and 15 touchdowns. 
Green then played in Houston during two seasons in 2007 and 2008 and then played in eight games for the Packers in 2009. 
Here is a list of Green's accomplishments. 
8,322 career rushing yards with the Packers (most in franchise history)
9,205 total career rushing yards 
60 career rushing touchdowns
378 career catches, 2,883 receiving yards, 14 touchdown catches
Four Pro Bowl selections
Green had a solid NFL career. He has, however, been just as busy since last playing in 2009, though. 
Green has a lot going on in his post-football career
Since his playing days, Green has been helping others. In 2014, the Alzheimer's Association Greater Wisconsin Chapter named Green as its leading spokesman. Green is concerned about NFL players being at high-risk for developing Alzheimer's or other forms of dementia due to head injuries, according to Amery Hospital & Clinic's site. 
"The Ahman Green Foundation's been around since 2001, and we just kind of helped out where needed," Green said, according to Amery Hospital & Clinic. "Now I have a flagship to help out. … I have been a champion a few times in my life … and to now be a champion to help out people, that was the whole goal of my foundation. Now I have a point of focus."

Ahman Green
Green also owns an athletic training facility called D1 Fitness. 
Additionally, Green was an extra in "Batman v Superman: Dawn of Justice," according to FOX Sports. However, the scene didn't make the final cut. 
Recently, though, Green took on a new challenge.
Becoming an esports coach
In February, Green became Lakeland University's first-ever esports coach, according to the Sheboygan Press.
Green's interest in gaming and esports grew after retiring and he has even hosted a weekly esports talk show, according to the Sheboygan Press. The coed team at Lakeland will debut this fall as a member of the National Association of Collegiate Esports.
"The great beauty about esports is that it involves everyone and everybody," Green said, according to the Sheboygan Press. "There's no exclusion from it. Man, woman, white, black, Asian, it doesn't matter. You are a part of it, you are a team."

Ahman Green
The esports team plans to compete in games like League of Legends, Rocket League, Fortnite, Super Smash Brothers Ultimate, and others. The university president, Dr. David Black, even seemed excited to introduce the team. He said, "This is a big deal for us. What a treat to kick it off with coach Ahman Green. Who would have dreamed it?"
Ahman Green was a really good running back in the NFL. Now, while he is not coaching football, he has a chance to still get his competitive juices flowing by coaching a college esports team.