Would Donald Driver Have Had a Better Career With Aaron Rodgers Than With Brett Favre?
Former Green Bay Packers wide receiver Donald Driver had a lot of success throughout his career. Playing with both Brett Favre and Aaron Rodgers, he was almost always set up for success. However, he played the majority of his career with Favre while playing the tail-end of it with Rodgers. Would Driver have put up even bigger numbers had he played the majority of his career with Rodgers rather than with Favre?
Donald Driver was as consistent as they come
Donald Driver had a slow start to his career when he came into the league in 1999 with the Green Bay Packers. From 2002 on, though, he was one of the best wide receivers in the league. 2002 was his breakout year as he caught 70 passes for 1,064 yards and nine touchdowns. He ultimately earned his first Pro Bowl selection that season.
Driver then had six straight seasons from 2004 through 2009 where he had 1,000 receiving yards or more. Additionally, he had three straight seasons from 2004 through 2006 where he had 1,200 receiving yards or more. The best season of Driver's career came in 2006 when he caught 92 passes for 1,295 yards and eight touchdowns. He earned his second Pro Bowl selection that year and then earned his third selection in 2007.
Driver was still productive in 2010 and 2011, but in 2012 he only caught eight passes for 77 yards and two touchdowns.
In his career, Driver caught 743 passes for 10,137 yards and 61 touchdowns.
Comparing his success with each QB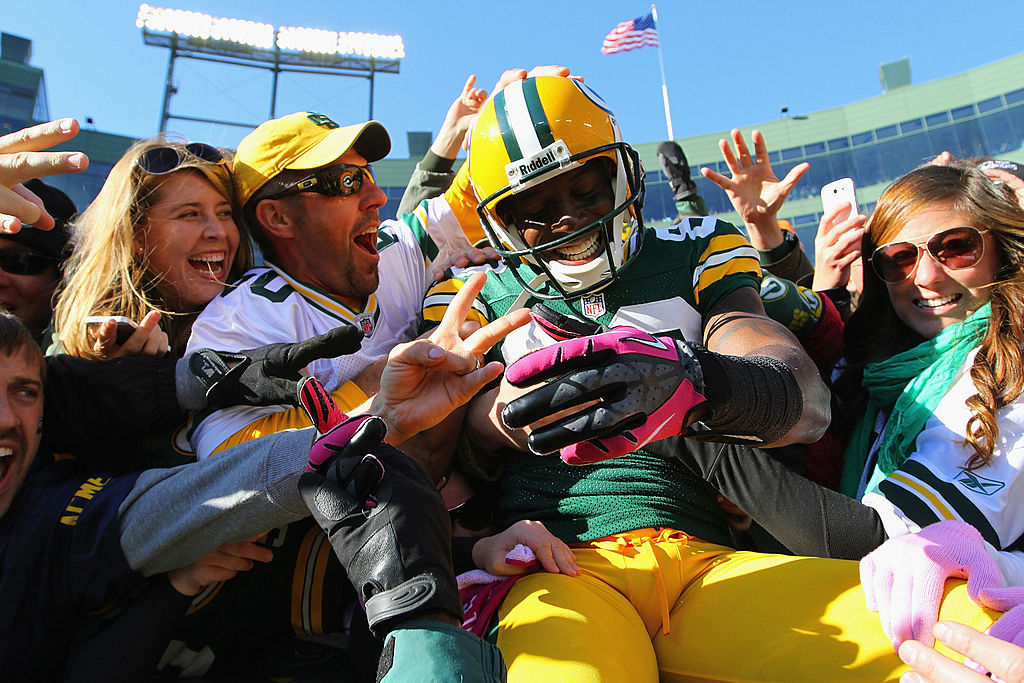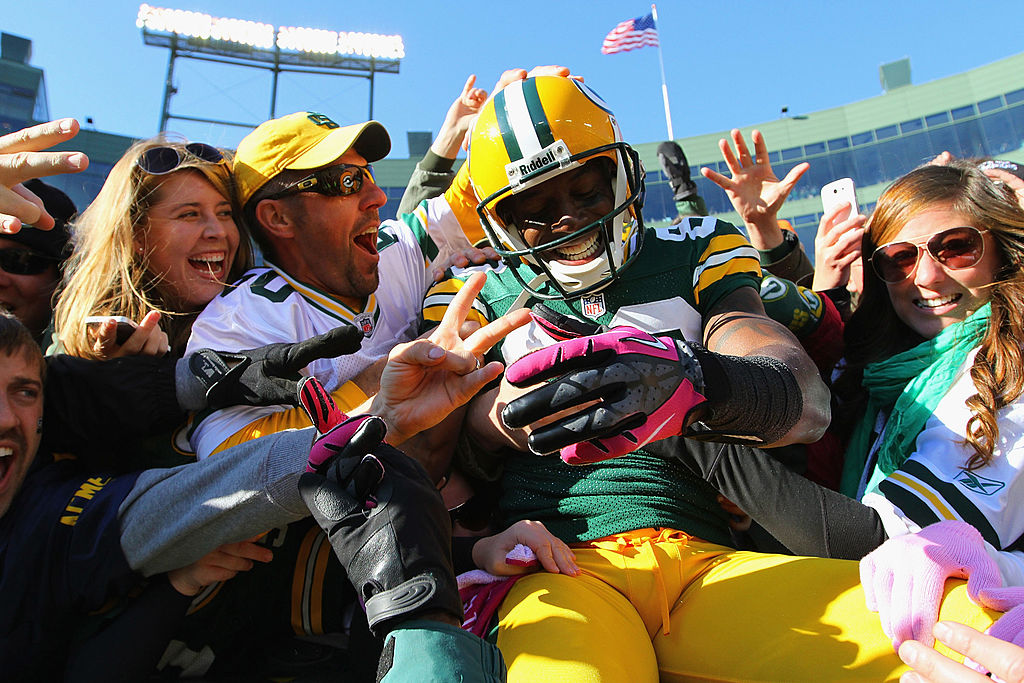 Brett Favre was Driver's quarterback from 1999 through 2007. Two of the best seasons of his career actually came in Favre's last two seasons with the Packers. Driver had four straight seasons while playing with Favre where he caught 80 or more passes. He also had six straight seasons with 50 or more receptions and caught 70 or more passes in five of those six seasons. Driver also had three seasons in that span with eight or more touchdowns.
When Driver started playing with Aaron Rodgers in 2008 it was towards the end of his career but he still had success with him. He caught 70 or more passes, and gained 1,000 receiving yards or more, in each of his first two seasons with Rodgers. He also caught 51 passes in 2010. Driver was always a touchdown threat with Rodgers too as he had five or more touchdown catches in three of his five seasons with him. Additionally, he only caught eight passes during his final season in 2012 but two of those were touchdowns.
It is certainly hard to compare Driver's production with Favre to his production with Rodgers. That's mostly because he was older when he played with Rodgers. We can, however, compare the two quarterbacks and their careers.  
Driver could have had more success with Rodgers than he had with Favre
Brett Favre and Aaron Rodgers were both the best of the best during their primes. Favre's best season of his career was probably in 1995 when he threw for 4,413 yards, 38 touchdowns, and 13 interceptions. His best season with Driver was probably in 2007 when he threw for 4,155 yards, 28 touchdowns, and 15 interceptions. 
For Rodgers, his best season with Driver, and probably the best season of his entire career, was in 2011 when he threw for 4,643 yards, 45 touchdowns, and six interceptions. That is better than any of Favre's seasons.
Both Favre and Rodgers have put up a lot of yards and a lot of touchdowns in their careers. What makes Rodgers more successful, though, is that he does not throw nearly as many interceptions as Favre threw. Rodgers only has 84 interceptions in his entire career. He has a career 364-84 touchdown-to-interception ratio. Favre threw 336 interceptions in his career and his ratio was 508-336. The 336 picks are the most in NFL history. 
Turnovers can be crucial. If Favre had not turned the ball over as much, then Driver would have had a lot more opportunities to catch more passes. He would have have had better numbers with Rodgers just solely because he would have had more opportunities.
Rodgers takes care of the football and still throws for a lot of yards and touchdowns. He has thrown for 3,800 yards or more and 25 touchdowns or more in every season he has started at least 15 games. That's all while only throwing for 10 or more interceptions twice. Favre only threw for less than 10 interceptions twice in his career and one of those seasons was when he only threw four attempts in his rookie year.
Donald Driver had a lot of success in his career. However, he could have had even better numbers, possibly comparable to Terrell Owens and Randy Moss, had he played with Aaron Rodgers for the majority of it and not with Brett Favre.