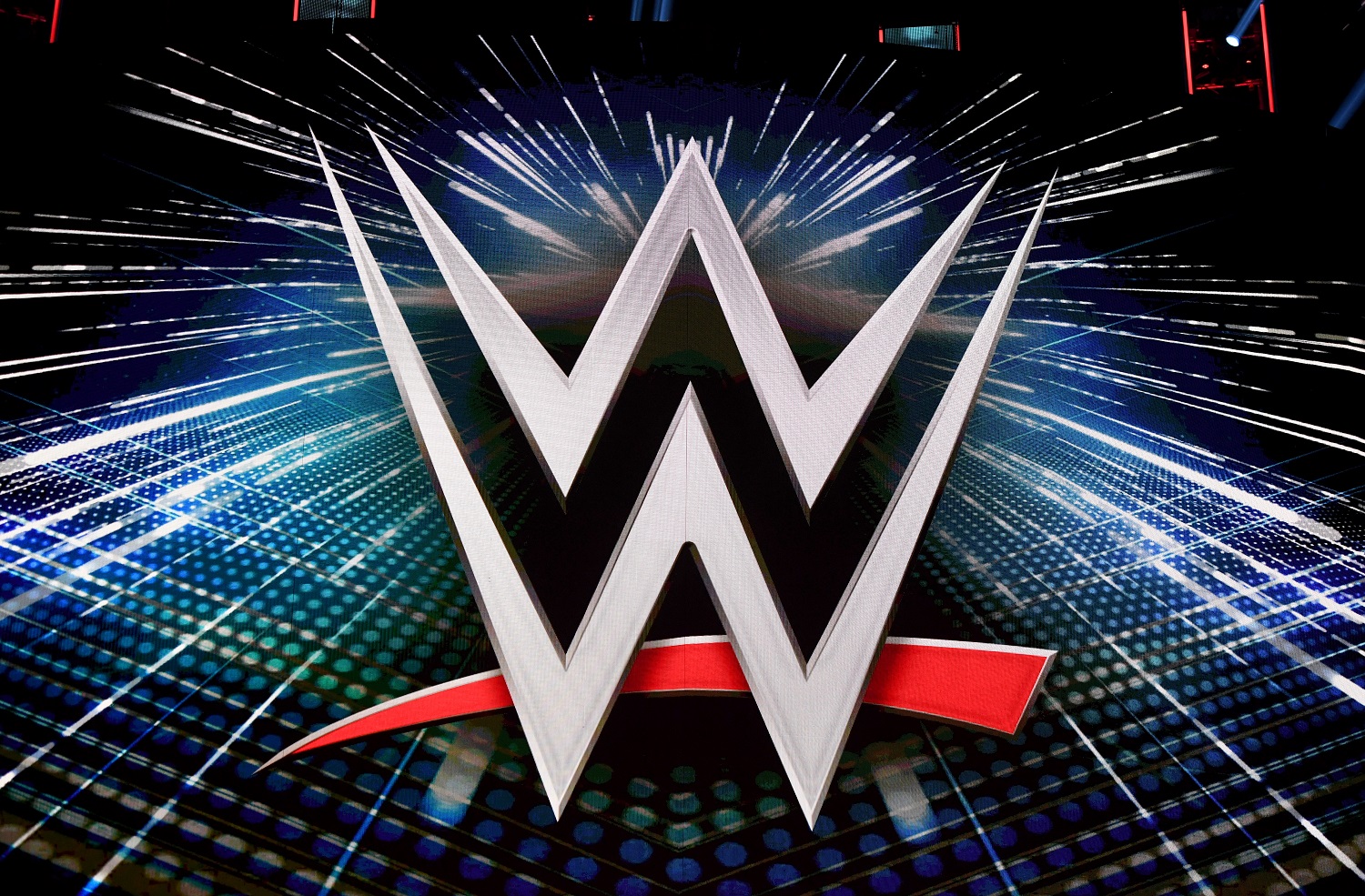 Former WWE Star Marty Jannetty May Have Just Admitted to Murdering a Man
In a troubling post of Facebook, former WWE star Marty Jannetty, most known for teaming with Shawn Michaels, admitted to making a man disappear.
What you're about to read isn't some crazy storyline that Vince McMahon cooked up to boost WWE ratings. No, this seems to be real life. In an extremely troubling social media post that went viral this morning, former Intercontinental Champion Marty Jannetty seems to have admitted to murdering a man when he was 13 years old.
Now, there is always that chance that Janetty, who is best known for teaming with Shawn Michaels as part of The Rockers, was hacked. We all know it happens. But this isn't the first time that a shocking post has come from Marty Jannetty's Facebook account.
The wrestling career of Marty Janetty
Following a successful amateur career, Marty Jannetty began his professional wrestling career in 1984 for Central States Wrestling, a Midwestern affiliate of the NWA. He worked some singles matches, including a title match against Ric Flair, but worked mostly in tag teams. He first teamed with Shawn Michaels in 1985 and the two quickly became one of the best duos in the U.S. Then knowns as The Midnight Rockers, they left for the AWA in 1986 and signed with WWE two years later.
When the duo debuted in WWE, Marty Jannetty and Shawn Michaels were seen as equals. Both were extremely talented and The Rockers became one of WWE's most popular teams. While they never officially won the tag titles (they did win them once but it was never acknowledged), they consistently put on one of the top matches on any card they were on. But as it goes with tag teams, the inevitable split came in January 1992 in one of the best heel turns in WWE history.
On an episode of "The Barber Shop," hosted by Brutus "The Barber" Beefcake, Shawn Michaels hit Marty Jannetty with a devastating superkick and then threw him through a plate-glass window in one of the most famous segments in history. This was obviously supposed to lead to a major feud between the two, which would have led to a match at WrestleMania, but Jannetty was arrested for attacking a police officer and was released in March.
Jannetty returned to WWE that October and resumed the program with Michaels, which led to a match at the 1993 Royal Rumble that certainly didn't live up to expectations. Jannetty was again released as he was rumored to have been intoxicated during the match, which was never proven and something he still denies. But he was again brought back in May 1993 and soon after won the Intercontinental Championship from Michaels, only to drop it back to him a few weeks later.
Shawn Michaels went on to become one of the biggest stars in WWE history and Marty Jannetty was put into low-level storylines before he left the company in 1994, although he did finally win the tag titles with The 1-2-3 Kid, who later became X-Pac. a reign that lasted all of one week. After a short stint in ECW in 1995, he returned to WWE and was later part of The New Rockers, which did not go over very well. By the end of 1996, Jannetty was once again out of WWE.
Jannetty signed with WCW in 1998 but was used as more of an enhancement talent. He's made various returns to WWE over the years, most notably in 2005 ahead of Shawn Michaels' match with Kurt Angle at WrestleMania 21. He still makes appearances on the independent scene but has mostly been known for some disturbing behavior over the last few years.
He's had numerous battles with drugs and alcohol
During his run in WWE in 2005, Marty Jannetty had actually signed a contract with the company for an extended run. He'd put on a great match of his own with Angle and signed a deal worth $500,000, a deal that was nixed after he was arrested for a domestic disturbance that forced him to miss the next show. He was set to be brought in for a WWE appearance in 2006 but couldn't show up without breaking parole. He made a brief appearance on Monday Night RAW in 2007 and another in 2009.
There have been various run-ins with the law over the years for Jannetty, which may have contributed to some depression and issues with drugs and alcohol. Just last year, PopCulture.com posted a story about a Facebook post of Jannetty's in which he discussed how he'd been abusing his body and wanted help.
"Y'all know I play on here a lot, but 'bout to be real, real right now..I've been partying WAY too much lately, possibly every day since WrestleMania however long ago that was, 30-40 days, I don't even know..but I NEED to stop. But it's just hard. My personality doesn't allow me to be bored..and for me, going from 350 days a year on the road, over a 100 beautiful ladies per year for many many years, to living in backwoods Alabama right now and only doing shows on weekends, what the hell else am I gonna do during the week? Drink, smoke a lil plant and possibly throw a lil powder up, then have sex with all the neighbor gurrls.

"But, I've partied so much lately that if I stop for a full day, I go into some weird withdrawal s—..my hands shake so bad I cant even sign autographs right..and therefore, just like what all I'm doing this weekend starting tomorrow (a baseball game, an all girls wrestling event, a seminar and a meet & greet for my great friend Denim Blevins' show) I'm gonna have to drink my way through all that so I don't go through withdrawals in front of my people."

Marty Jannetty
Jannetty went on to say that he needed help but that he didn't want to go to rehab as it hadn't worked well for him in the past. He cited instances in which he got into a physical altercation with one of his counselors the first time he tried and then began a sexual relationship with another counselor on a different occasion. Marty Jannetty has posted several startling things on his Facebook account over the last few years but nothing can compare to the post that came early Wednesday morning.
Marty Jannetty admitted to making a man 'disappear' in a post on Facebook
Early Wednesday morning, screenshots of a post on Marty Jannetty's Facebook account were taken that nobody could have expected. In the post, Jannetty talks of making a man "disappear" some 47 years ago after this man allegedly tried to drag him to the back of a bowling alley where he was working. Ringside News posted the full transcription. (Warning: this post contains homophobic and racist language)
"I never told no one this, even my brother Geno.. cause Geno would've killed him, and I didn't want my brother gone,, hell he'd only recently came home from Vietnam. I was 13, working at Victory Lanes bowling alley buying weed from a f*g that worked there… and he put his hands on me.. he dragged me around to the back of the building.. you already know what he was gonna try to do.

"That was the very first time I made a man disappear.. they never found him.. they shoulda looked in the Chattahoochee River.. but Winnie (the girl in these pics) I likes you so damn much, probably my favorite.. but I promised myself way back then, nobody would ever hurt me again… that includes you… I loved you but you hurt me with your f*ckin Jamaican jealously.. you can go your own way, I don't need you."

Marty Jannetty
Not only does this post imply that Marty Jannetty killed a man when he was 13 years old but the "first time" remark is quite troubling as that seems to indicate that there have been others. And if this really was Jannetty confessing to a murder, is he threatening his ex-girlfriend? There are a lot of disturbing issues here and we'll continue to monitor this story as it develops.
**As of this writing, there has been no statement made by Marty Jannetty on this matter. As mentioned earlier, there is the possibility that his Facebook account was hacked, which he has claimed has happened to him in the past.