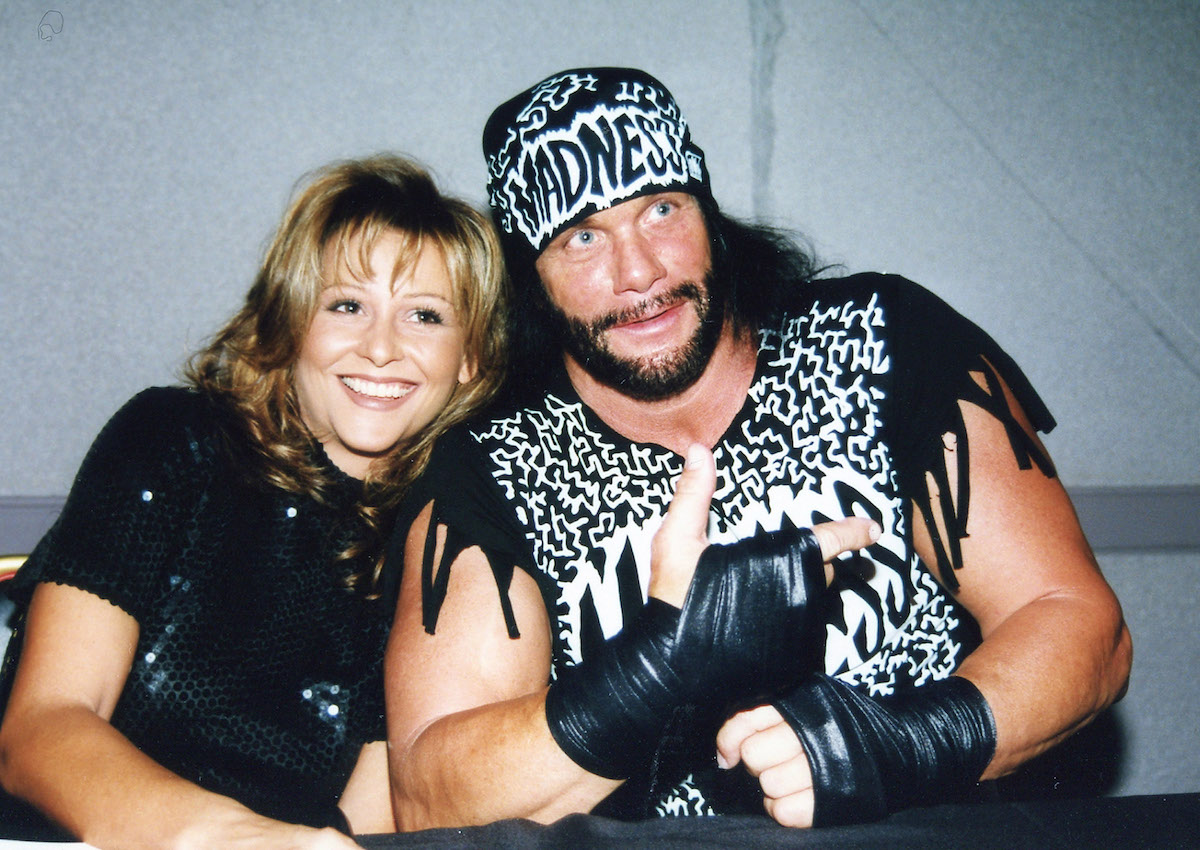 The Tragic Deaths of 'Macho Man' Randy Savage and Miss Elizabeth
We look back on the respective careers of WWE's 'Macho Man' Randy Savage and Miss Elizabeth, both of whom died tragically following their divorce.
"Macho Man" Randy Savage was one of the most popular wrestlers in WWE history. But it's impossible to mention him without also mentioning his real-life wife and valet, Miss Elizabeth. Legally married long before their wedding ceremony on WWE programming in 1991, Savage (real name Randy Poffo) and Miss Elizabeth (born Elizabeth Hulette) couldn't have been more different.
The Macho Man was intense, with his signature raspy voice screaming "Oooh Yeah!" while Miss Elizabeth was quiet and graceful. But the two worked beautifully together. Liz was the catalyst of many of her husband's TV feuds, the most famous being the rise and fall of The Mega-Powers involving Hulk Hogan — still arguably the best storyline in WWE history.
Even when Savage and Miss Elizabeth divorced in 1992, they maintained a professional relationship, both moving to Ted Turner's now-defunct WCW. Unfortunately, they died too soon; Miss Elizabeth in 2003 and Savage just over eight years later. This is the story of arguably the most popular couple in pro wrestling history.
Randy Savage met Miss Elizabeth in a wrestling promotion run by his father
Savage's father, the great Angelo Poffo, started up his own independent wrestling promotion, International Championship Wrestling, in 1978 as a means to get exposure for his two sons, Randy and Lanny. Fans knew the former wrestler as Leapin' Lanny Poffo, later becoming "The Genius" in WWE.
The promotion was highly criticized by other promoters as Angelo would often invade protected territories, similar to what Vince McMahon did when he bought WWE from his father. However, what Angelo did obviously worked as both Lanny and Savage became big stars in the industry.
Angelo hired a young Elizabeth Hulette to be a TV announcer for ICW. There, she met Savage. The two hit it off instantly and married in 1984.
Savage and Miss Elizabeth had an amazing run in WWE
When Savage debuted in WWE in 1985, he brought Miss Elizabeth with him, introducing her as his manager on an episode of "Prime Time Wrestling." Over the next seven years, the duo became two of the biggest attractions in WWE. After Savage won the Intercontinental Championship from Tito Santana in 1986, Liz got more involved in the storylines, beginning with Savage's long feud with George "The Animal" Steele.
When Savage turned babyface in 1987, it was essentially because of Miss Elizabeth. Fans had a hard time booing the Macho Man with this beautiful woman beside him. The turn was done perfectly as Liz jumped in front of her man to save him from a vicious attack from the Honky Tonk Man and the Hart Foundation. At this point, Hogan got involved in the story. He helped rescue Savage, forming the Mega-Powers.
When Savage won the WWE title for the first time at WrestleMania IV with the help of the Hulkster, he lifted Liz onto his shoulder, creating one of the most iconic images in WrestleMania history. Hogan and Savage teamed up several times over the next year. But the Macho Man became jealous of Hogan's relationship with Liz, which led to his amazing heel turn in February 1989. It led to a match between Savage and Hogan at WrestleMania V with Miss Elizabeth ringside.
After Hogan beat Savage for the title, the Macho Man and Liz parted ways onscreen for the next two years. (She still got involved in a few storylines involving her real-life husband.) The two had an emotional reconciliation at WrestleMania VII after Savage lost a "retirement" match to the Ultimate Warrior.
This led to their wedding at SummerSlam in 1991. When Savage was "reinstated" to WWE, Miss Elizabeth was the focal point of the WrestleMania VIII storyline with Ric Flair in the spring of 1992. The general public had no idea at the time that the two were having problems in real life and had separated. They finalized the divorce later that year. But this wasn't the end of their working relationship.
The two maintained a working relationship in WCW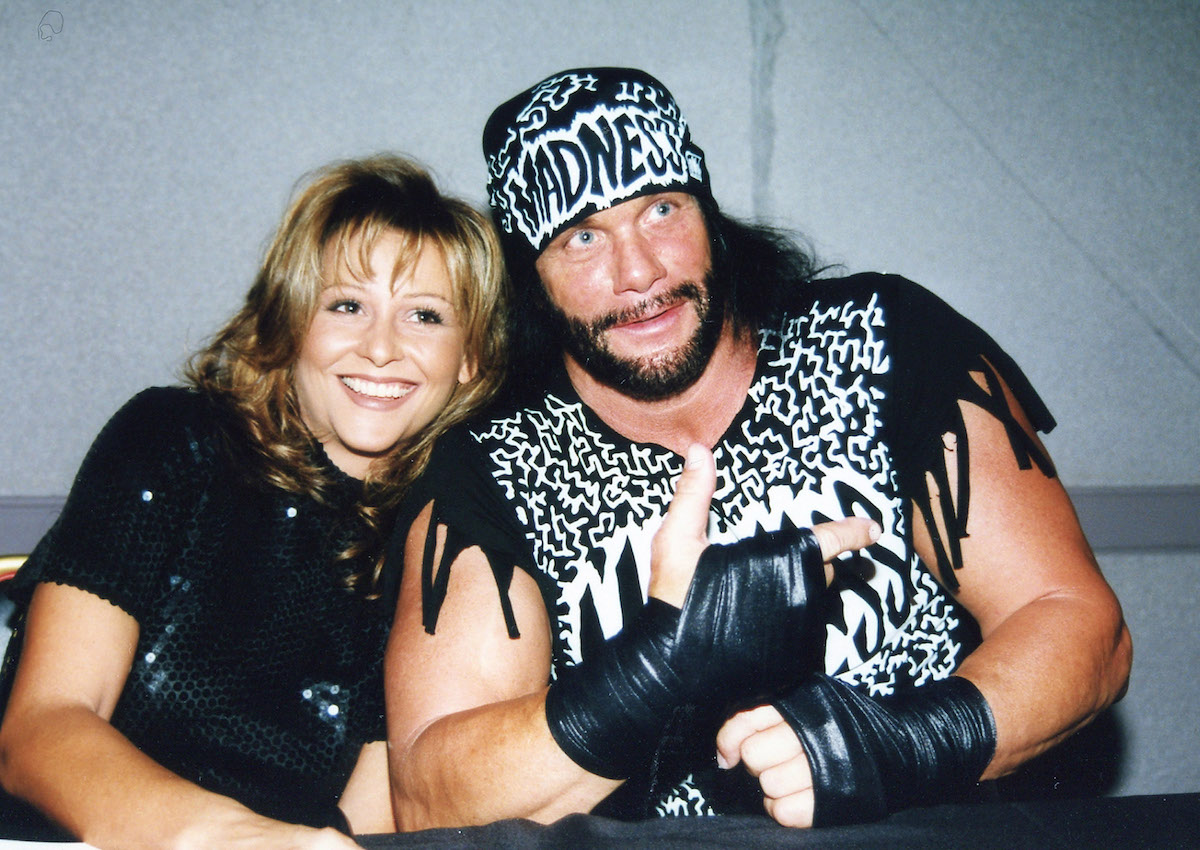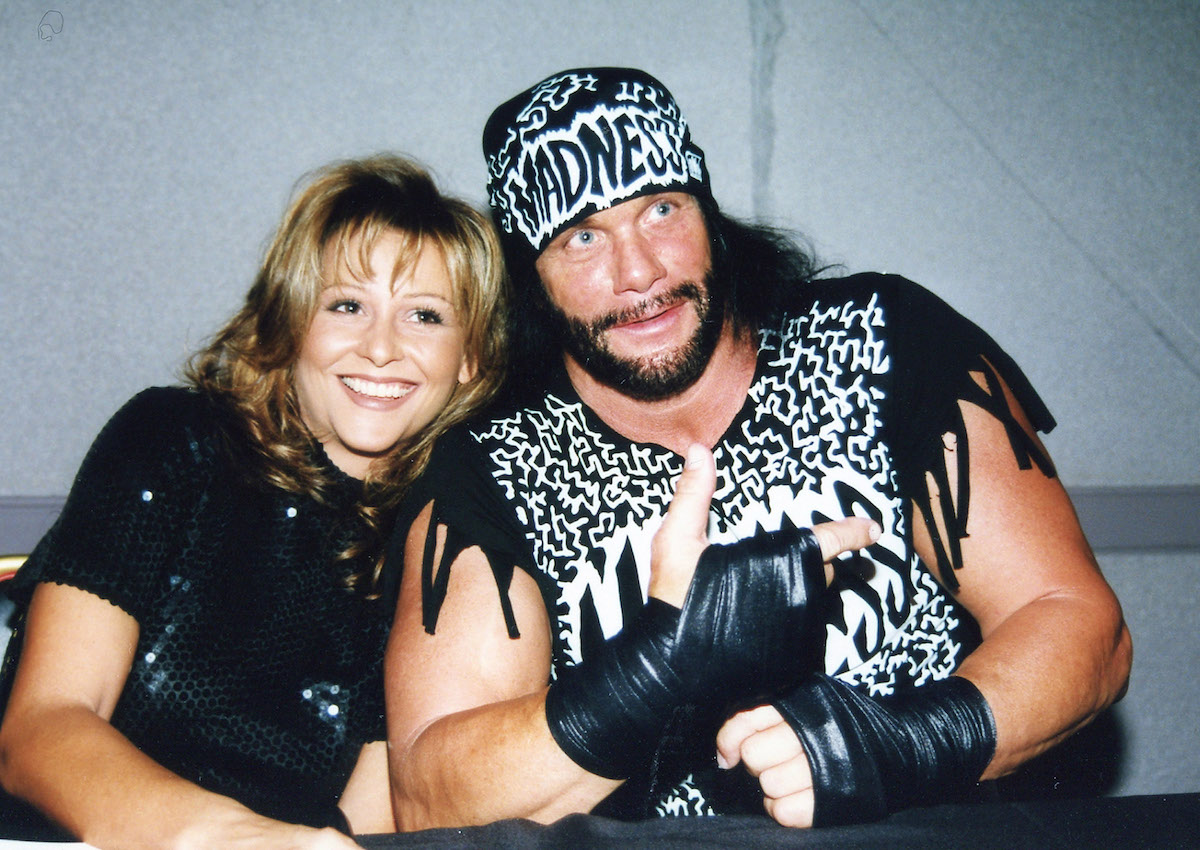 Without Miss Elizabeth by his side, Savage remained in WWE until 1994 when he joined Hulk Hogan in WCW. Two years later, Miss Elizabeth returned to the mix, managing the pair at Clash of Champions before turning on her ex-husband a few weeks later. She brought their real-life divorce into play in another feud involving Flair.
Over the next couple of years, the two often crossed paths in storylines. When Savage joined the nWo, she was on his side. But when the faction split, she wasn't.
When the Macho Man experienced an injury in 1998, the pair finally split for good. Savage returned in 1999 with a new valet on his arm: his real-life 23-year-old girlfriend Gorgeous George. By then, Miss Elizabeth had begun her involvement on and off the screen with Lex Luger.
Randy Savage and Miss Elizabeth died in tragic accidents
Miss Elizabeth left WCW when her contract expired in 2000 and began working at Luger's gym in Georgia. In April 2003, the two were involved in a domestic dispute. Luger was charged with misdemeanor battery after police found Liz with numerous bruises and cuts on her face. He was released on bond.
Only a few weeks later, on May 1, 2003, Luger called 911 to report that Liz had stopped breathing. Paramedics arrived at the townhouse and attempted to revive her, but she did not respond. She was taken to a nearby hospital where she was pronounced dead as a result of acute toxicity brought on by a mix of painkillers and alcohol. Ruled an accident, Miss Elizabeth was just 42.
Randy Savage wrestled his final match in 2004 for TNA. He went on to do voiceover work for several animated projects and married Lynn Payne in 2010. WWE Hall of Famer Dusty Rhodes, whom Savage once battled at WrestleMania, once told ESPN that Savage was content with his career and wanted to stay out of the limelight.
Tragically, Savage died on May 20, 2011, at the age of 58. The two-time WWE champion had a heart attack while driving in Florida with his wife, crashing his vehicle into a tree. An autopsy later revealed that he had an enlarged heart and advanced coronary disease, according to TampaBay.com. Savage also had painkillers and a small amount of alcohol in his system at the time of his death. The car accident itself had nothing to do with it.
In 2015, Savage posthumously entered the WWE Hall of Fame. For some reason, Miss Elizabeth has yet to receive that honor.