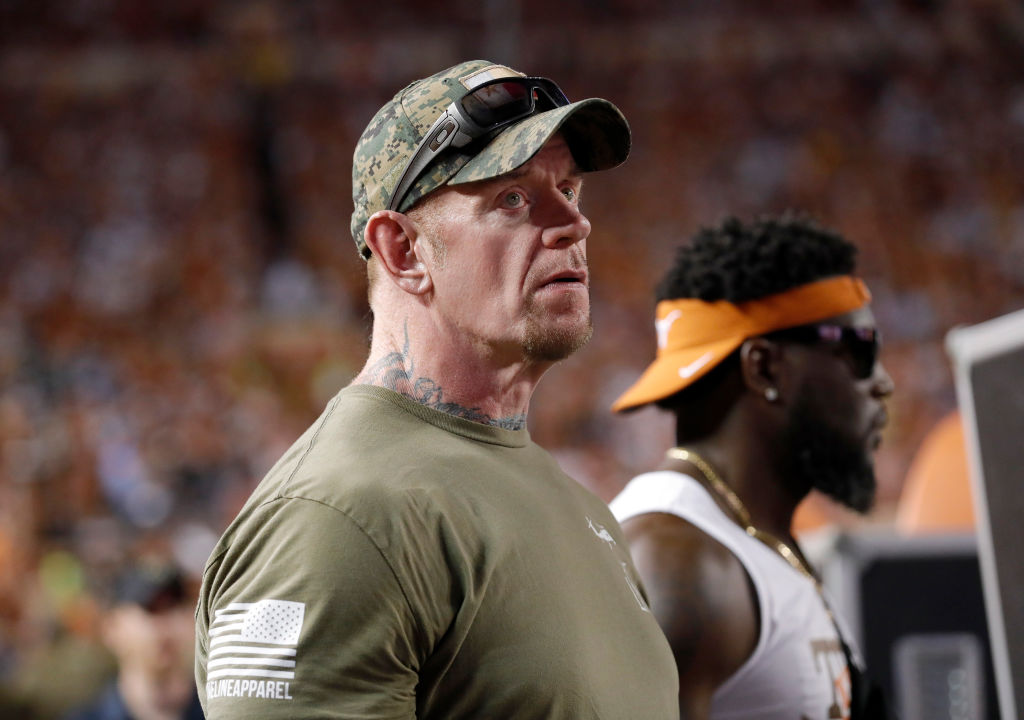 The Undertaker Reveals His Mount Rushmore of Pro Wrestling
WWE legend The Undertaker has revealed the four names he'd put on the Mount Rushmore of professional wrestling.
The Undertaker has spoken.
The debate on who should be on the Mount Rushmore of professional wrestling has long been a topic of conversation. Ask 100 different WWE fans which wrestlers deserve to be on it and you're likely to get 100 different answers for various reasons. Older fans might include Bruno Sammartino. Younger fans might choose John Cena. Everyone has their own opinions on the matter and they're certainly entitled to them. But when someone like The Undertaker speaks on the topic, it just carries a little bit more weight than the average person, doesn't it?
The Undertaker reveals his Mount Rushmore
Ahead of the final episode of "The Undertaker: The Last Ride" documentary on the WWE Network on Sunday, the Deadman was interviewed by the folks over at ComicBook.com and spoke on a wide variety of topics. When asked when who was in on his Mount Rushmore of pro wrestling, he rattled off the first three very quickly, all of whom he's worked with in the past. He struggled for just a moment to pick a fourth before realizing he had forgotten arguably the most beloved superstar in the history of professional wrestling.
"You got to have [Ric] Flair. You got to have [Hulk] Hogan. Stone Cold [Steve Austin]…. That fourth one's tough. It could be Harley [Race]. It could be Dusty [Rhodes]. It could be Bruno [Sammartino]. And I base that on contributions to the business. Not so much if they were a great worker or this or that, but… Oh, I know my fourth, it's Andre [The Giant]. I don't know why I forgot Andre. So yeah, it would probably be Flair, Hogan, Stone Cold, and Andre."

The Undertaker on his Mount Rushmore of professional wrestling
That's a pretty solid list right there and a very tough one to argue. Andre the Giant was the only man on the list The Undertaker never wrestled. The Deadman won his first WWE title by defeating Hulk Hogan at Survivor Series in 1991, only to lose it back to the Hulkster six days later. He again defeated Hogan for the WWE Undisputed Championship in 2002.
The Undertaker wrestled Ric Flair on numerous occasions as well, including during Flair's first run in WWE in 1992. Their most famous match, however, came at WrestleMania X8 in 2002. The Nature Boy was the 10th victim in 'Taker's famous streak. As for Stone Cold Steve Austin, he and The Undertaker headlined a number of pay-per-views during the Attitude Era, the biggest being their match at SummerSlam 1998.
How does The Undertaker feel when people put him on their Mount Rushmore?
Once The Undertaker revealed his Mount Rushmore, he was asked how he felt about being included on it himself by others, to which he gave a very humble response and expanded on why he made the choices that he did. He even threw the Michael Jordan vs. LeBron James debate in there as an analogy.
"Well, obviously I'm flattered and honored and my legacy is what it is and I guess that's another one of those conversations of who's better, Jordan or LeBron? In that conversation, I always put Kobe [Bryant] in too so… I'm flattered and obviously I know what my contribution to our industry is, but I think when you look at those four guys and I think they really captivated… I think Flair was the standard and then obviously when WWE took off, it was Hogan that was at the top, and then we had the drop-off. And then when it came roaring back, it was Stone Cold. And then Andre is just the 8th Wonder of the World.

"So I'm humbled and honored to even be in the conversation, but I think those are my four."

The Undertaker
It's a little surprising that he didn't include Shawn Michaels given their history together and the respect he has for him, at least as an in-ring performer, but it's his list and he can certainly do what he wants with it.
The final episode of 'The Last Ride' airs Sunday on the WWE Network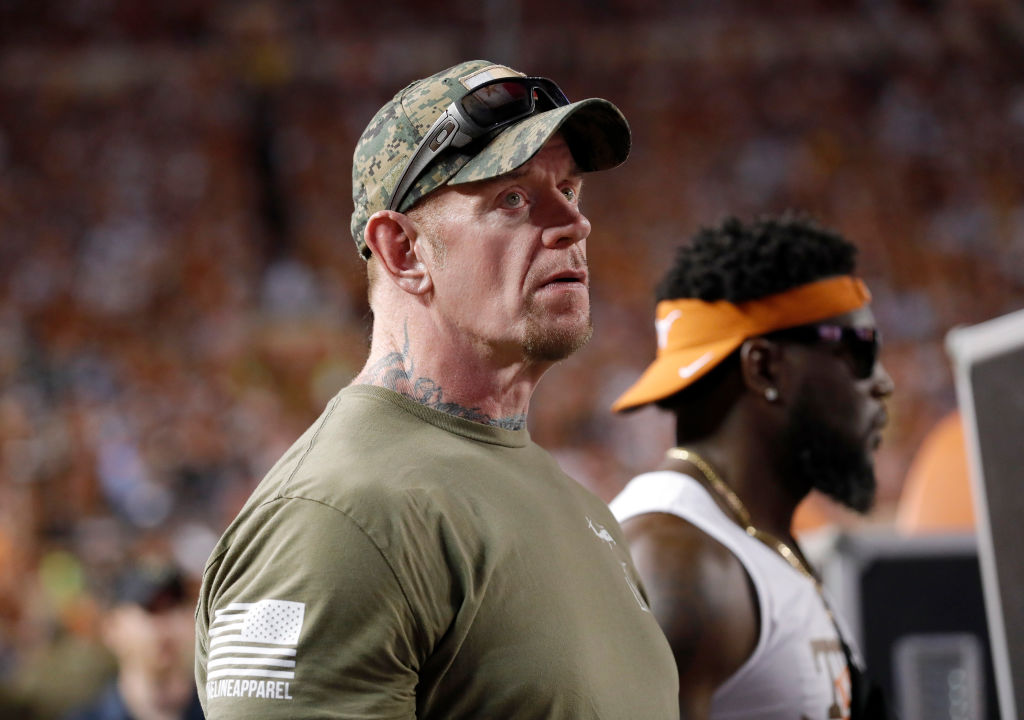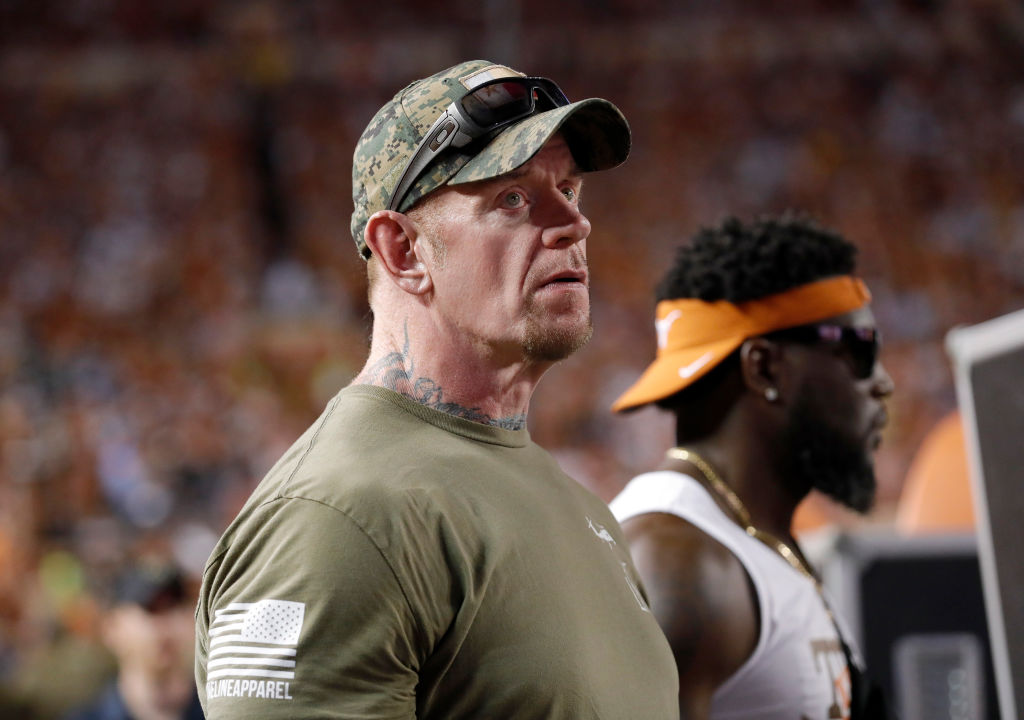 Throughout "The Last Ride" documentary on the WWE Network, The Undertaker has revealed so many different things and given his fans more insight into his life and career than ever before, which has been absolutely riveting. The final episode, which is sure to include more stories like these, will be available to stream at 10:00 a.m Eastern this Sunday, June 21.