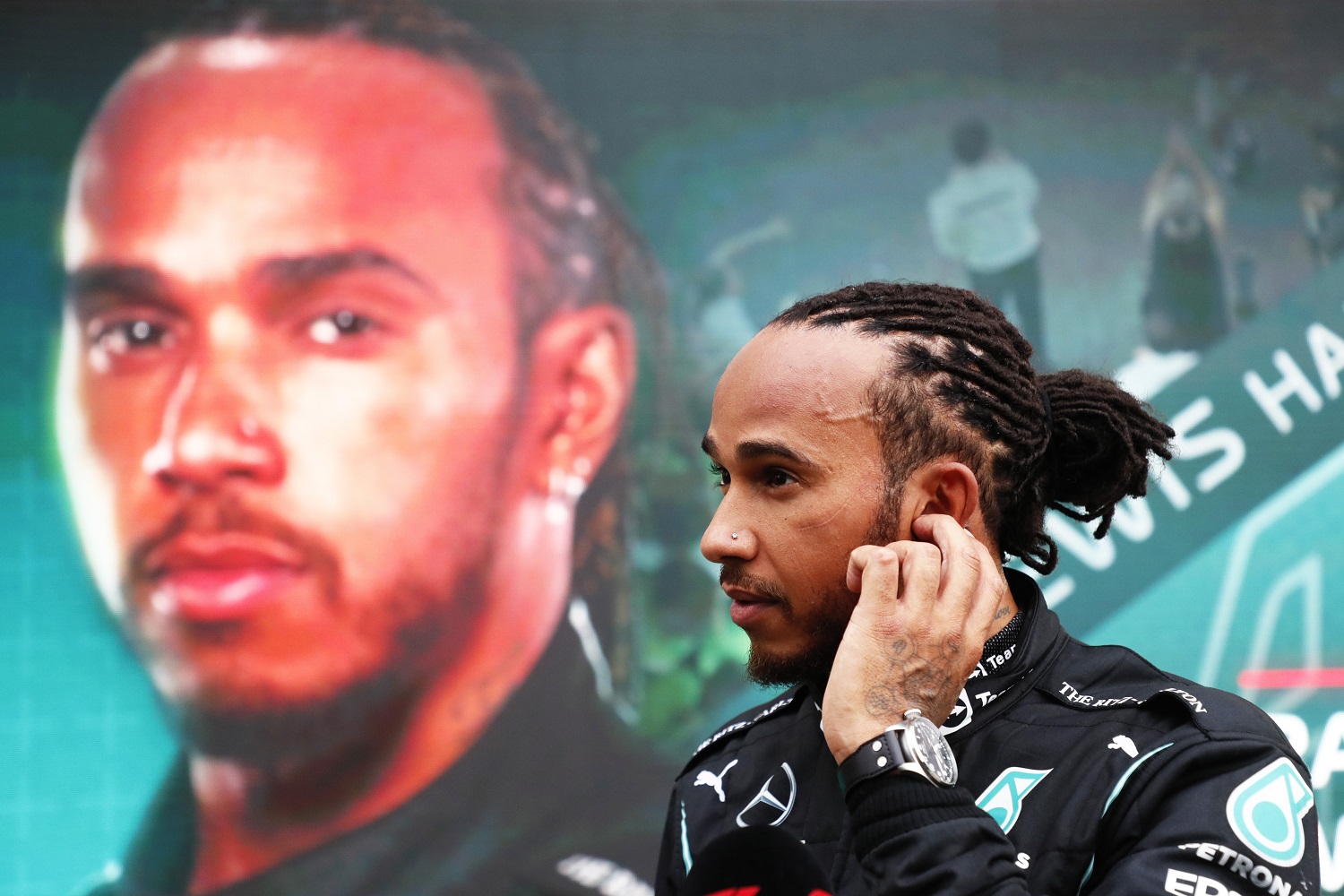 Formula 1 Has Thrown a Curve at U.S. Grand Prix Fans That's Too Wicked for Even Lewis Hamilton or Max Verstappen
Lewis Hamilton will be one of the major attractions for the Formula 1 race in Austin Texas. Without a new contract, it could be the last F1 appearance at COTA.
If this proves to be Texas' last Formula 1 Grand Prix, then the race is going to go out on a memorable note. Lewis Hamilton and Max Verstappen are battling to the finish for the points crown. The Circuit of the Americas' big day sits in the heart of the remaining schedule.
The Houston Astros might be playing in Game 7 of their league championship series, the San Antonio Spurs could be three weeks into the NBA season, and the Dallas Cowboys hope to be heading for the NFC East lead near the midpoint of football season, but the world's racing fans will have their eyes on Austin on Oct. 24.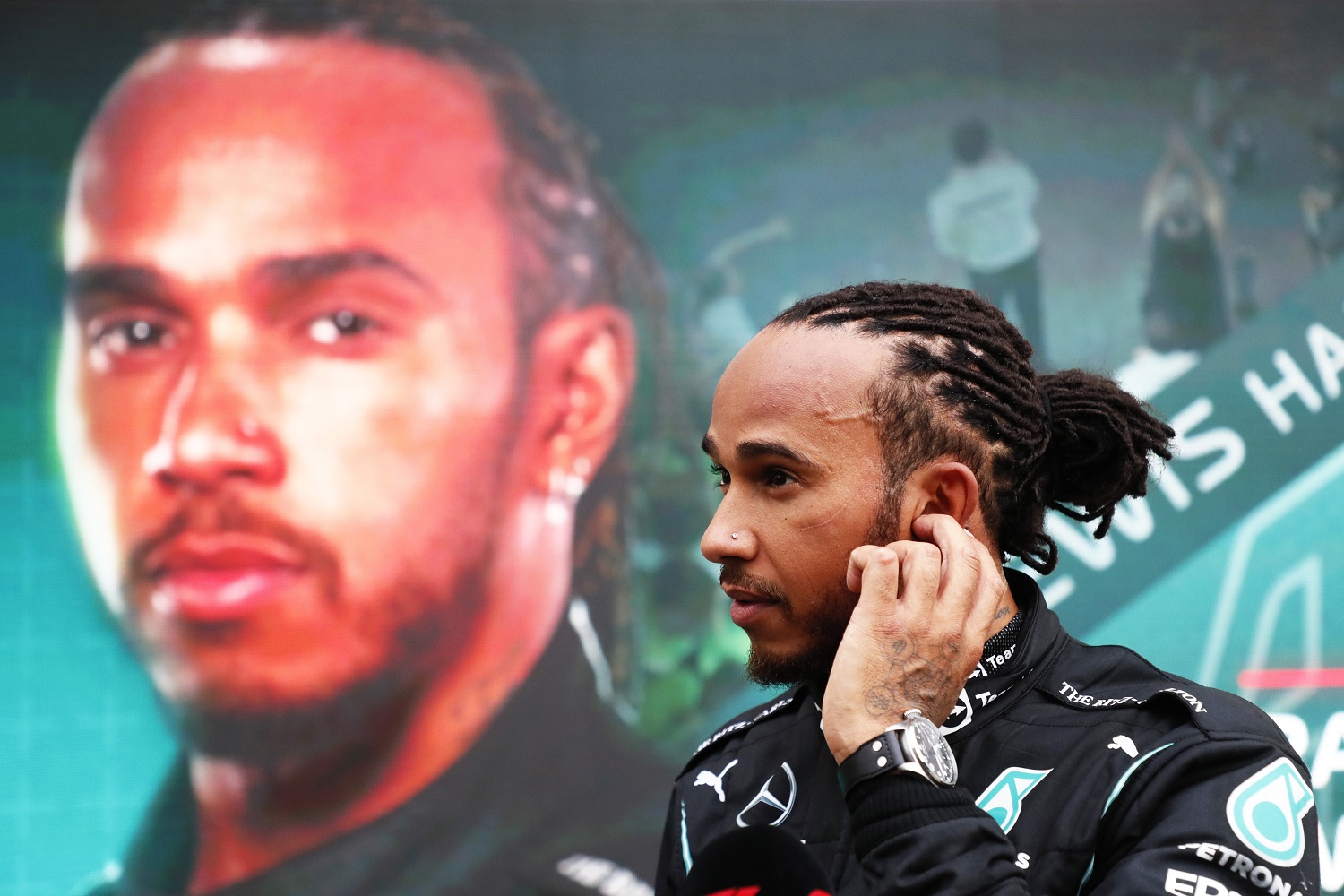 In fact, the F1 race that day at COTA is officially a sellout nearly a month in advance. KXAN-TV in Austin reports that more than 360,000 people will ring the 3.426-mile layout for the Aramco United State Grand Prix. In fact, track officials are encouraging fans with tickets to start thinking about transportation plans since a crowd of that size will overwhelm onsite parking availability.
Though NASCAR and IndyCar, with their multiple American races each season, have substantial followings among American sports fans, Formula 1 has been making gains.
Recent Formula 1 races in the Netherlands and Italy produced two of the three largest TV viewing audiences in U.S. ratings history. F1 races on ESPN and ESPN2 are averaging 938,000 viewers in the early Sunday morning time slot, representing gains of 39% over 2019 and 54% over a year ago. NASCAR pulls in approximately twice as many viewers, but Cup Series races air later in the afternoon or evening. Also, NASCAR features drivers who are better known in the U.S.
Of course, Hamilton and Verstappen are working hard to tackle the identity issue. Their duel for the World Drivers' Championship grows more dramatic each week. The Mercedes' team's late gamble to change tires in the rain last weekend resulted in a seemingly impossible victory by Hamilton, yet Verstappen overshadowed the British driver's 100th career victory by climbing from 20th to start the race to second place to finish it.
On the heels of two highly publicized crashes between the two this summer, that generated the kind of drama worthy of something more than just the Netflix F1 documentary series. It helps explain why the COTA race has sold out.
However, there is a legitimate concern that this year's visit could be F1's last visit to Texas for a while. While Formula 1 has struck a deal to stage a race in Miami next May 8, COTA's contract negotiations appear to be stalled with the 2022 schedule due for release on Oct. 15. According to Austonia.com, money issues are the impediment.
As is the case with a lot of major events across the country, the state kicks in money each year to support the COTA race. According to the website report, the administrators from Texas' Major Events Reimbursement Program worry that the state doesn't get enough of a return on its $25 million annual investment.
With Miami about to begin a 10-year contract, COTA no longer has U.S. exclusivity for Formula 1 hosting. That creates a tourism concern as hotel and restaurant revenue could decline as some fans who could afford to pick only one of the two opt for Florida. Four months between the races eases some of those concerns. But it would still be a concern since COTA likely can't pull off the event without the state's contribution.
Thus, Formula 1's bid to grow interest in the U.S. has thrown a curve at COTA.
Like Sportscasting on Facebook. Follow us on Twitter @sportscasting19.