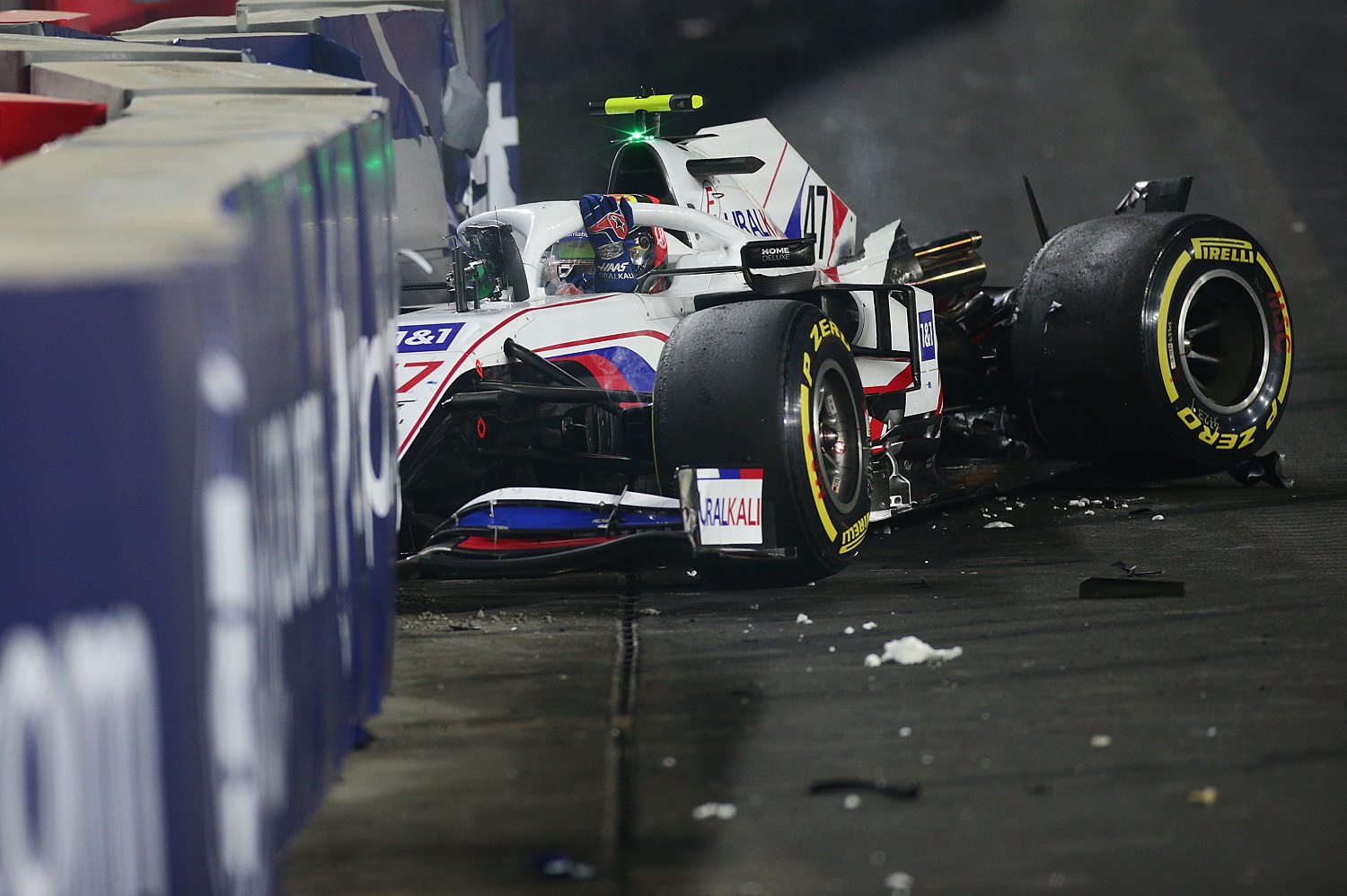 Formula 1's Unluckiest Driver Inflicted $5.3 Million in Damage to His Car
Formula 1 cars are massively expensive, and crashes in the 22-race season only add to the expense. Mick Schumacher didn't score a point but led the series in repair costs.
Article Highlights:
Formula 1 cars are an expensive investment, with the power units alone pricing out in the low eight figures
First-year F1 driver Mick Schumacher ran up the largest repair bill of the 22-race season
Max Verstappen's championship-winning Red Bull car required $4.5 million in repairs over the season
What's the difference between you hitting a deer on the interstate and a rookie Formula 1 driver hitting just about anything that moved this season? Oh, about $5.3 million and change.
Just consider it the cost of doing business in the most glamorous racing series in the world.
The cost of doing business in Formula 1 is high in general
If you have to ask how much something costs, then you probably can't afford it. Fortunately, Formula 1 team owners understand from the outset that they are getting involved in a pricey business. Even top teams purportedly make little or no profit each season, but running an F1 schedule is effective promotion for Mercedes and Ferrari, for instance, as they promote their consumer lines of vehicles.
With the power unit alone starting at $11 million, it's easy to sink $15 million into a Formula 1 car, and it's a given that there will be additional costs throughout the year, beginning with the engine. Even under perfect conditions, teams routinely go through the maximum of three per season. Red Bull Racing and Mercedes installed at least four apiece for Max Verstappen and Lewis Hamilton, respectively, to trigger grid penalties.
They justified it as the cost of doing business as the two drivers battled for the championship. Verstappen, however, rang up some expenses that others didn't.
According to the newspaper The Independent, Verstappen's on-track wrecks in the just-completed 22-race season, most notably on the opening lap at the British Grand Prix, added up to close to $4.5 million in replacement costs.
Mick Schumacher experienced an expensive rookie season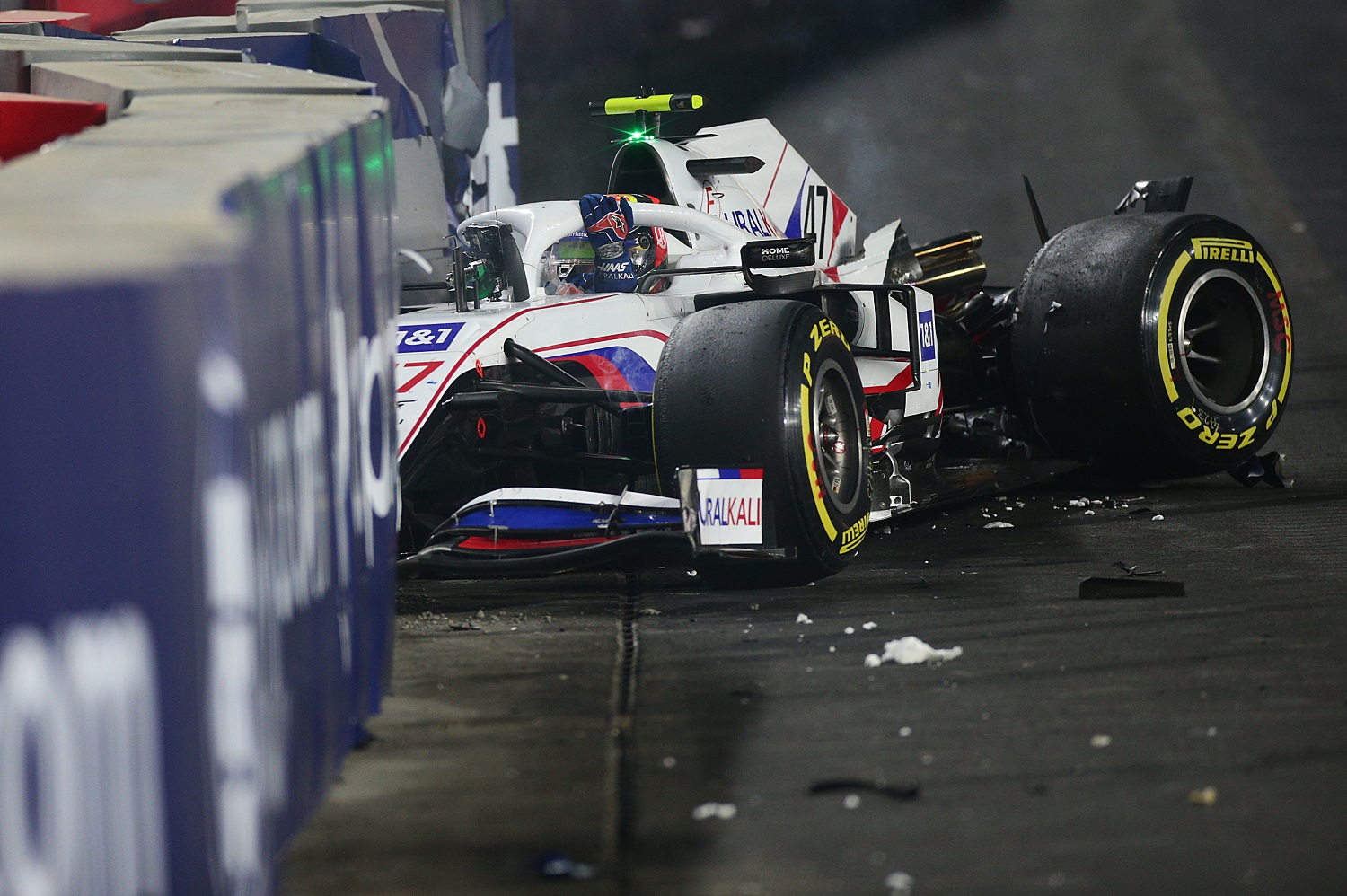 The Independent reported that at least two other Formula 1 drivers inflicted more crash damage than Max Verstappen did to his Red Bull Racing car. Rookie Mick Schumacher, who recorded three DNFs late in the season and did not land in the top 10 in the other 19 races, rang up $4.75 million in replacement expenses. Second on the list was Ferrari's Charles Leclerc at $4.64 million.
In fact, Schumacher's bill may have been as high as $5.3 million. That was the conclusion of The Sun, which went into deeper detail. According to that paper, Schumacher required eight new front wings and nine new sets of suspension in the 2021 season.
The Sun also reported that Schumacher's crash 10 laps into the Saudi Arabian Grand Prix resulted in more than $1.3 million in damage.
Mercedes got away relatively cheap
Red Bull Racing understandably didn't mind eating the crash costs on Max Verstappen's championship-winning car. Bringing home the title is worth untold millions more in publicity and new sponsorship deals.
Lewis Hamilton, the seven-time Formula 1 champion and the 2021 runner-up, placed in the bottom third on the list of crash costs at $1.35 million. On the other hand, Mercedes teammate Valtteri Bottas came in at No. 5 with a garage bill of $1.92 million.
The biggest bargain among the 20 drivers was arguably Frenchman Esteban Ocon of the Alpine team. Though he finished a respectable 11th in points, Ocon managed to ride through the season relatively unscathed. His crash bill amounted to a modest $317,000, roughly the cost of one front wing and nose cone.
Like Sportscasting on Facebook. Follow us on Twitter @sportscasting19.