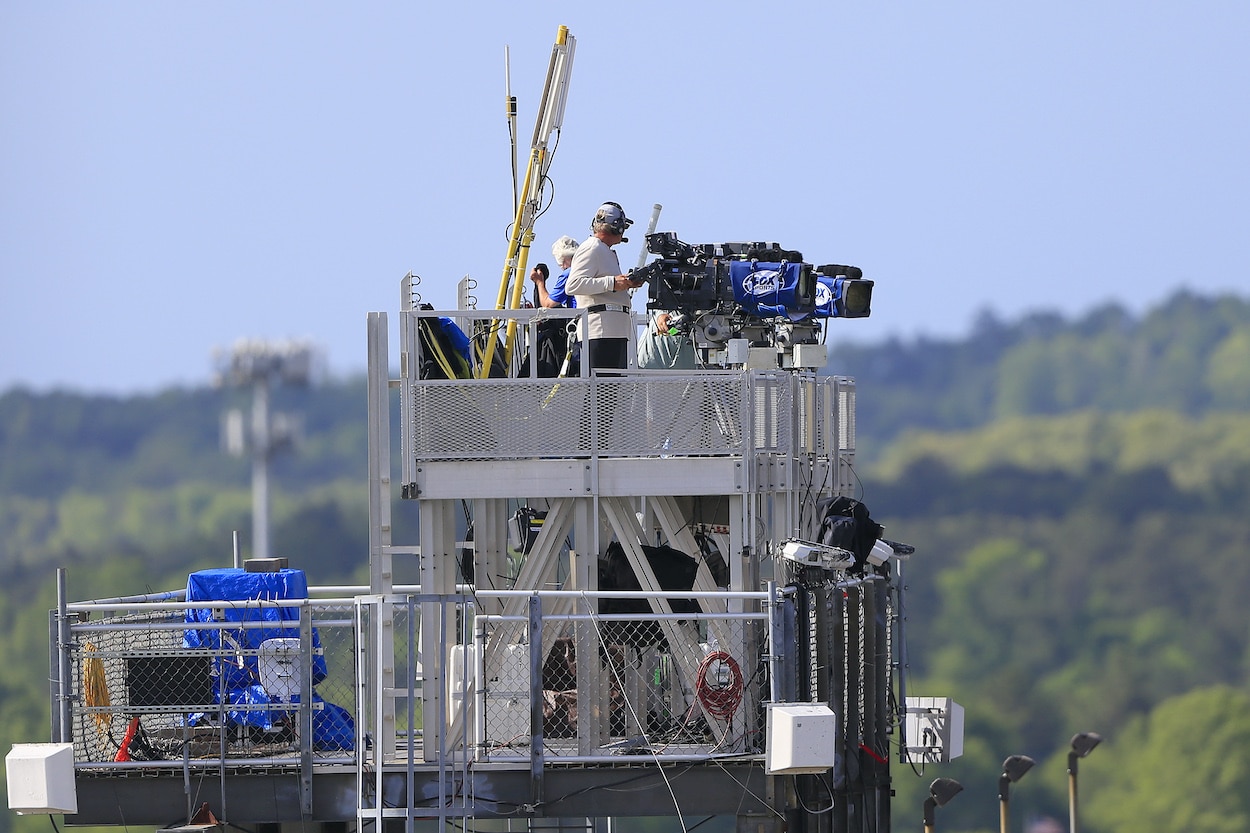 Fox NASCAR Broadcast Makes Embarrassing Mistake at Martinsville and Shows Fans Just How Little Network Cares About NASCAR Coverage
The Fox NASCAR broadcast from Martinsville on Saturday included an embarrassing blunder that clearly showed how little the network really cares about its racing coverage.
NASCAR fans have criticized Fox's coverage of the sport for a while now. In recent years, that criticism has grown increasingly louder. This year, it started at the Daytona 500, or Commercial 500 as some referred to it, and hasn't relented since. 
On Saturday, fans were given another reason to blast the network during the Cup Series practice and qualifying session at Martinsville Speedway when it embarrassingly showed a graphic for one driver that featured his accomplishments, which included winning an F1 championship. There was just one problem; he wasn't an F1 driver.  
Fans critical of Fox NASCAR coverage since start of year
For the last two seasons, we've spotlighted some of the more notable blunders Fox has committed during its NASCAR coverage. Last year one of the biggest was fans missing the very beginning of the Ross Chastain-Denny Hamlin conflict at Gateway because the broadcast was in a commercial break when the Trackhouse driver sent the No. 11 car into the wall.
Speaking of commercials, that's what fans focused on to start the 2023 season, complaining that there were too many advertisements during the Daytona 500 when the most fans are tuning in to see the sport's biggest race of the year. 
Since that race, there's been plenty of other things to complain about, including the audience being shown one thing on camera while the broadcast team talks about something completely different. Lead announcer Mike Joy made headlines last month when he spoke condescendingly to a specific portion of the viewing audience during the broadcast. He later apologized for his remarks. 
Mistake on Saturday during Cup Series practice at Martinsville
On Saturday at Martinsville, Joy was up in the booth with Clint Bowyer, describing the action on the track. At the conclusion of Group B practice, the cameras showed a couple of cars, including Anthony Alfredo and JJ Yeley. While the No. 15 car was on the screen, it showed Yeley's name, age (46), and hometown (Phoenix). 
The bottom line of the graphic listed the Rick Ware Racing driver as the 2009 F1 World Champion. What? 
There's a pretty simple explanation of why it happened. That graphic for Yeley had obviously been used at Circuit of the Americas several weeks earlier in which the actual 2009 F1 champ, Jenson Button, competed. 
Shows Fox doesn't care about its NASCAR coverage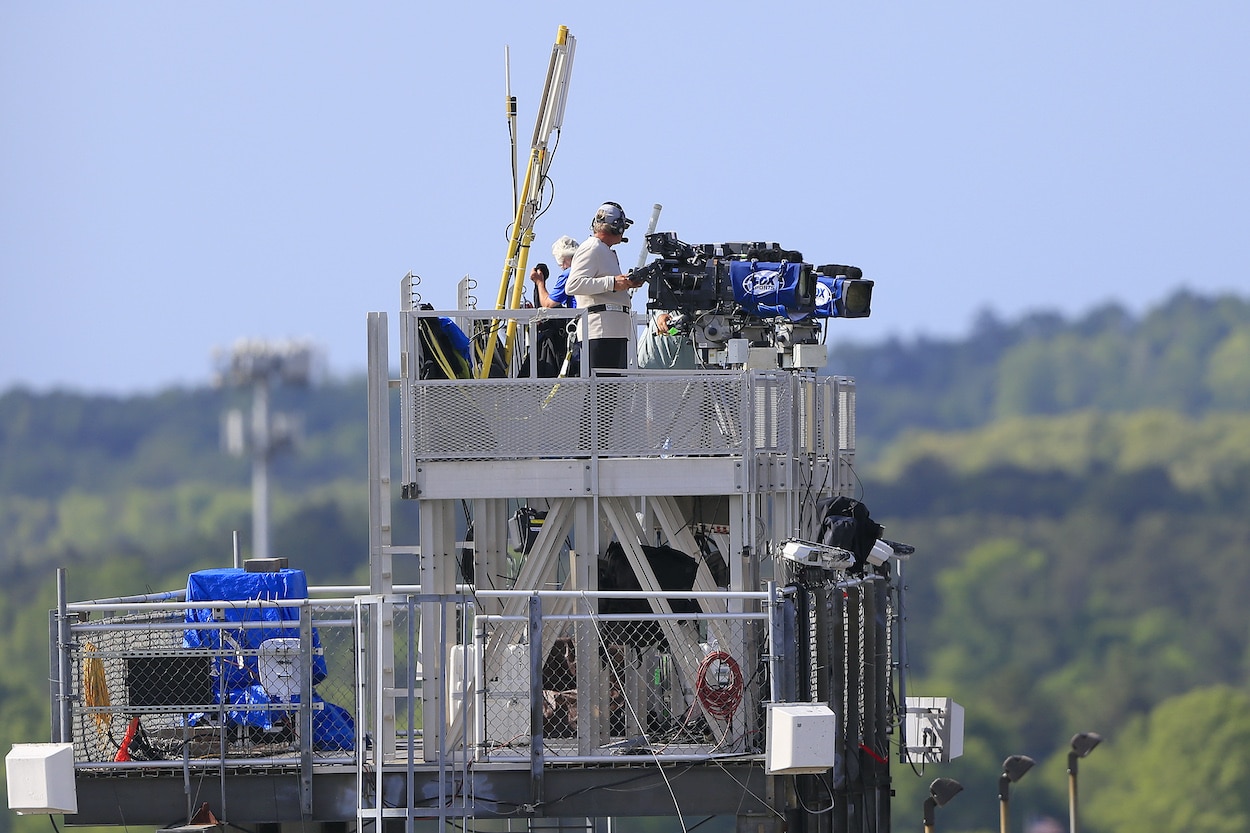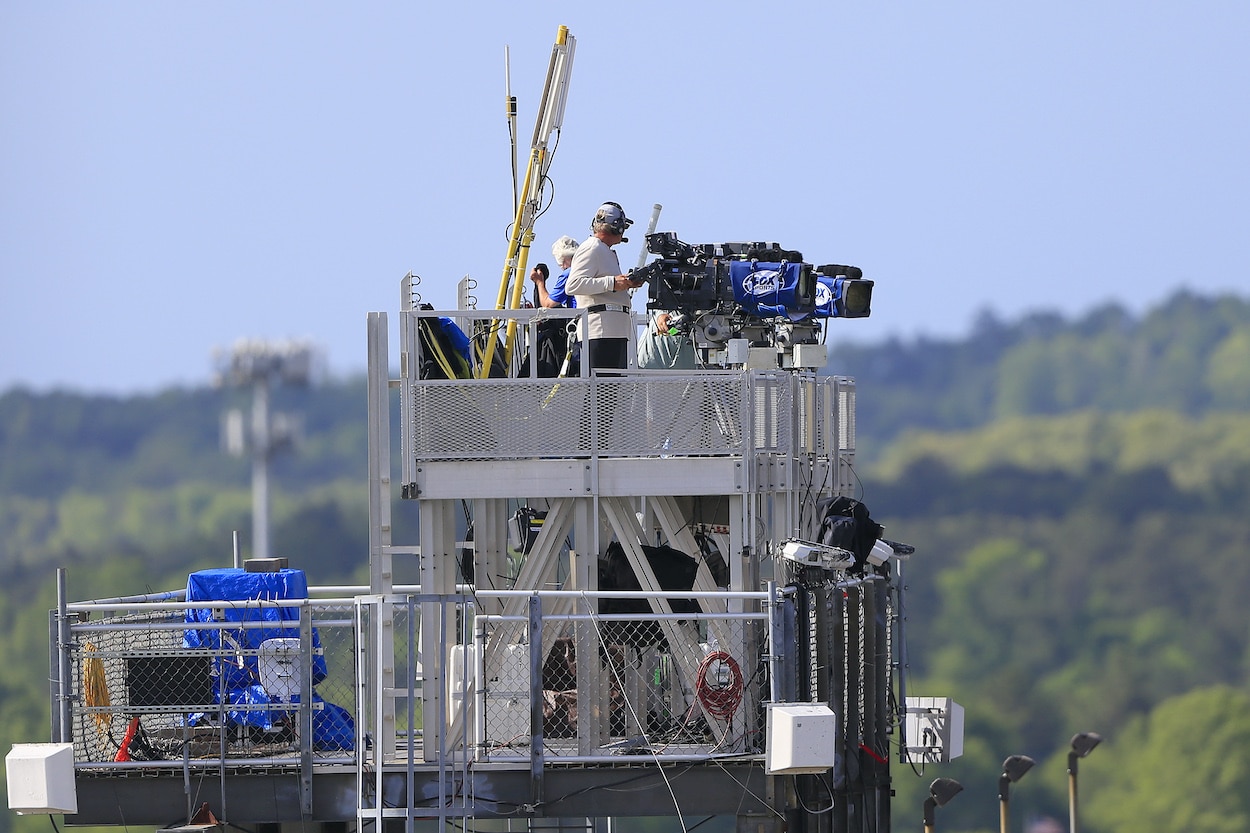 On the surface, it doesn't sound like a big deal. And Fox's defenders, which there aren't many at this point, might suggest it's just a simple mistake. But that's the problem. It is a simple mistake that never should have happened.
It was likely a blunder an intern or another lower-level worker made, simply reusing a previous graphic. But where is the oversight? Does anyone proofread those graphics? If not, why? And if so, how many are part of the process and how does this type of glaring mistake still get through?
When these types of embarrassing errors are made, it almost feels like Fox is trolling the fans. You almost hope that's the case and it's deliberate because if it's not and these things are getting through by accident, it shows how much the network truly cares about getting it right and providing the audience with accurate information. 
In either case, the fans suffer and are provided with yet another reason to complain about the network's frustrating NASCAR coverage.  
For the latest breaking news and information about NASCAR's three national series, check out @kdsportswriter on Twitter.