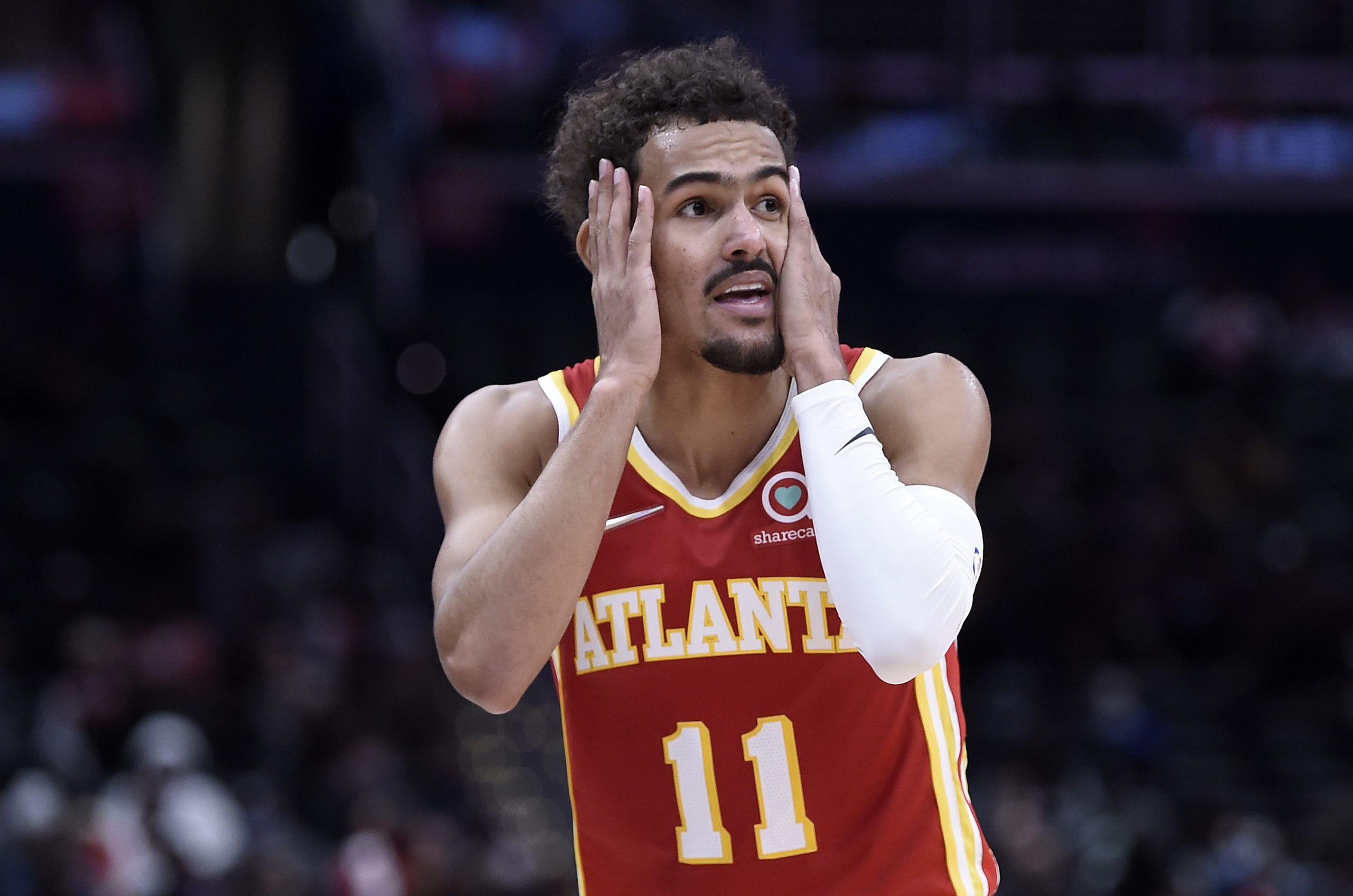 Frustrated Trae Young Has His Bank Account in Mind as He Dances Around the Topic of Officiating Changes: 'I Don't Want to Get Fined Too Much'
Trae Young is frustrated with the officiating changes in the NBA.
It's been a season of change for Atlanta Hawks guard Trae Young. He's had to adapt to new NBA regulations that prevent players from throwing themselves into defenders to draw contact and get to the foul line. Young is a master of this, but the league has cracked down this year on calling defensive fouls when the offensive player goes out of his way to initiate contact. After Thursday's loss to the Washington Wizards, Young danced around the subject with his bank account in mind.
Trae Young is still proving to be a prolific scorer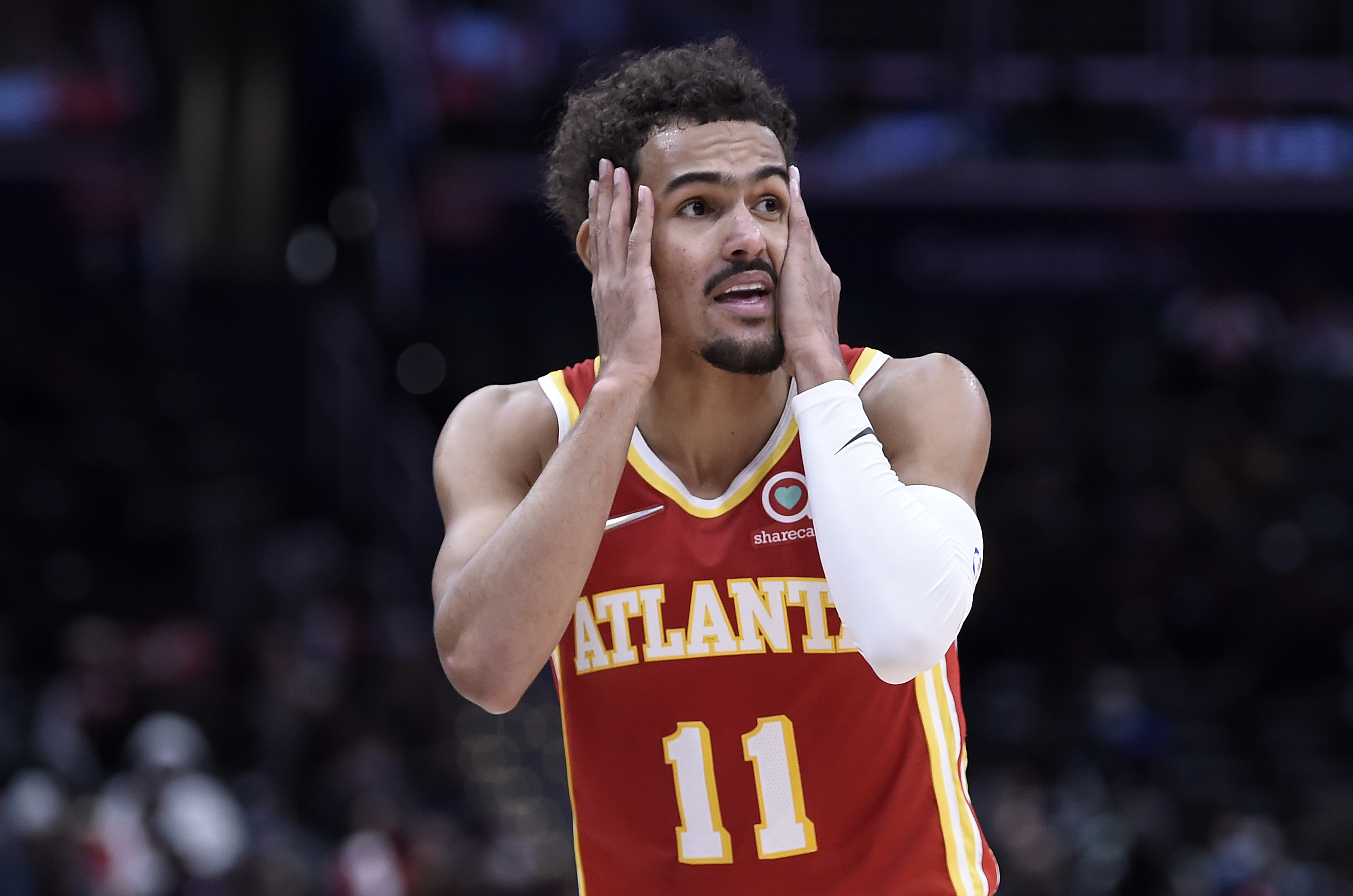 While the NBA has toughened its stance about offensive players drawing fouls, Young has still managed to light up the scoreboard. The 2020 NBA All-Star is right on pace with his career scoring average of 24.1 points, averaging 24.2 through five games this year.
The problem has been how he's getting those points.
A year ago, Young averaged 8.7 free-throw attempts per game. The previous year, he was at 9.3 attempts. This year, however, he's going to the line 4.4 times.
Young said he understands why the league took action — to a point.
"Veering back and jumping into guys — that's different," he said, according to Yahoo! Sports. "There are certain things that, I agree with the rule changes, but then there's things that are still fouls, and guys are going to get hurt. Especially a smaller guy like me who's going up against bigger and stronger defenders, they're using their body, and they're using their legs and their hands to stop me."
Trae Young vented about the change but had his money in mind
The Hawks lost to the Wizards 122-111. Young was one of five players in the game who was slapped with a technical foul. He finished with 15 points and went 2-for-3 from the foul line. Not getting those calls he had gotten previously in his career is clearly frustrating him, but he was careful with his words.
"I don't want to get fined too much, but it's frustrating."

Trae Young
"There's a lot of missed calls," he continued. "It's basketball. It's just, it feels that they're learning, and they're just… I don't know. It's frustrating."
Young is making nearly 96% of his free throws this year. For his career, he's made 86% of his foul shots. Getting himself to the line is nearly automatic points, but that has been taken away from him.
Young is not alone and made that a point
When the new rule was put in place this year, it was assumed Young would be one of the players most affected. It's certainly had an impact on him, but he isn't alone.
James Harden of the Brooklyn Nets has been hampered by the change. For his career, Harden has averaged 8.7 free-throw attempts. In his five games this season, he's gone three times per game. Harden has also seen his scoring average plummet. He's averaging 16.6 points, his lowest output since his third season in the league.
"I saw James said it's about him, but it's not targeting just one player or two players," Young said.
Young then went on to rattle off a few more names to make his case.
"Damian Lillard's never averaged 17 points probably since his rookie year," Young said. "There's a couple guys. I mean, (Devin Booker) is averaging 18. There's a lot of things that, when guys are driving straight and guys are getting knocked off balance — it's still a foul, whether they're using their lower body or their hands."
Young is clearly frustrated but seemed to tone things down just a bit to preserve his bank account.