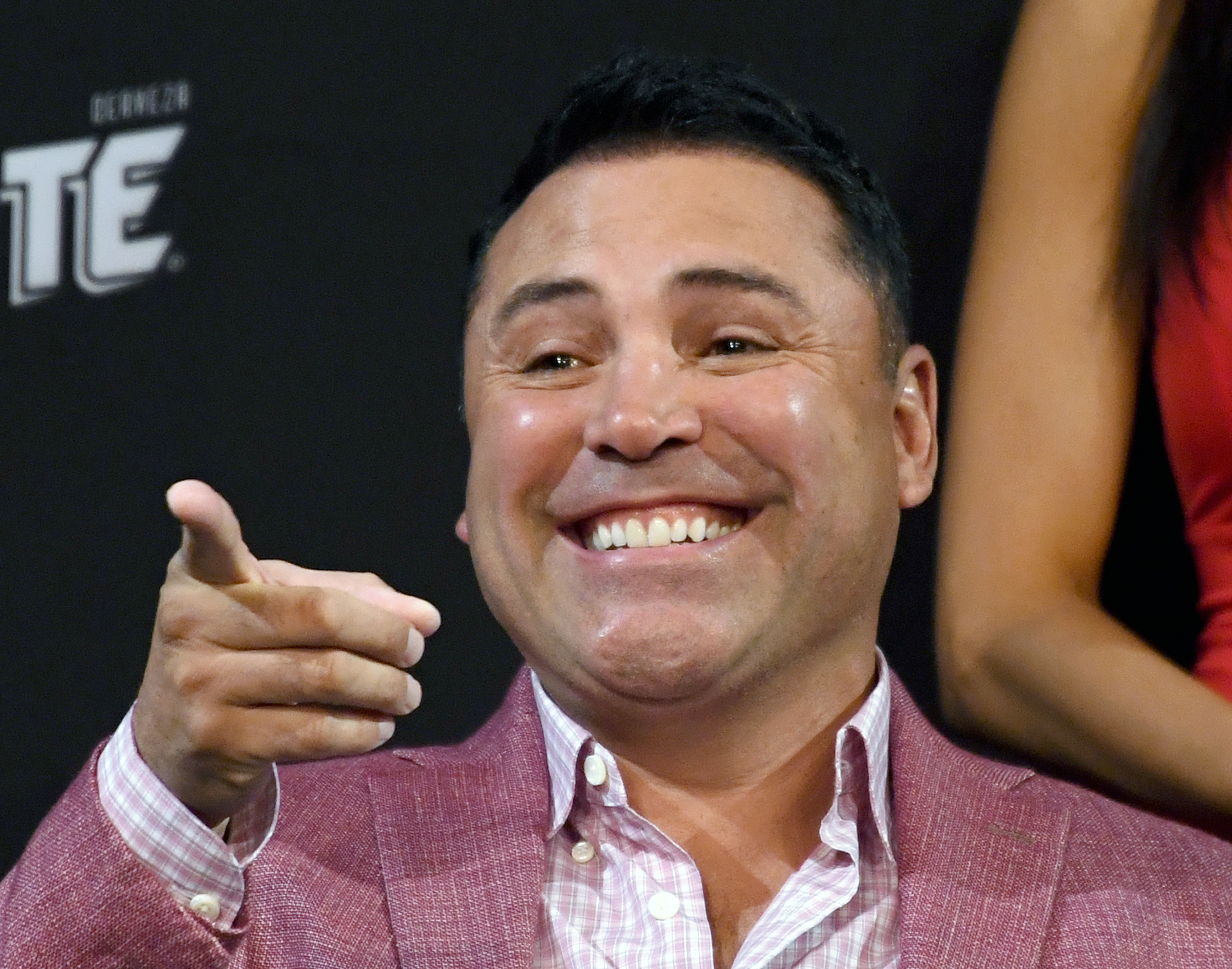 Fuming Oscar De La Hoya Blasts UFC President Dana White, Challenges Him to a Fight
Oscar De La Hoya didn't hold back on his thoughts about UFC president Dana White.
Let's just say former boxing champion Oscar De La Hoya doesn't have UFC president Dana White on his Christmas list. De La Hoya went on a Twitter rant against White after White blocked Georges St-Pierre from fighting De La Hoya because he's still under UFC contract. Things got so bad the former boxer challenged White to a fight.
Oscar De La Hoya looking for his comeback fight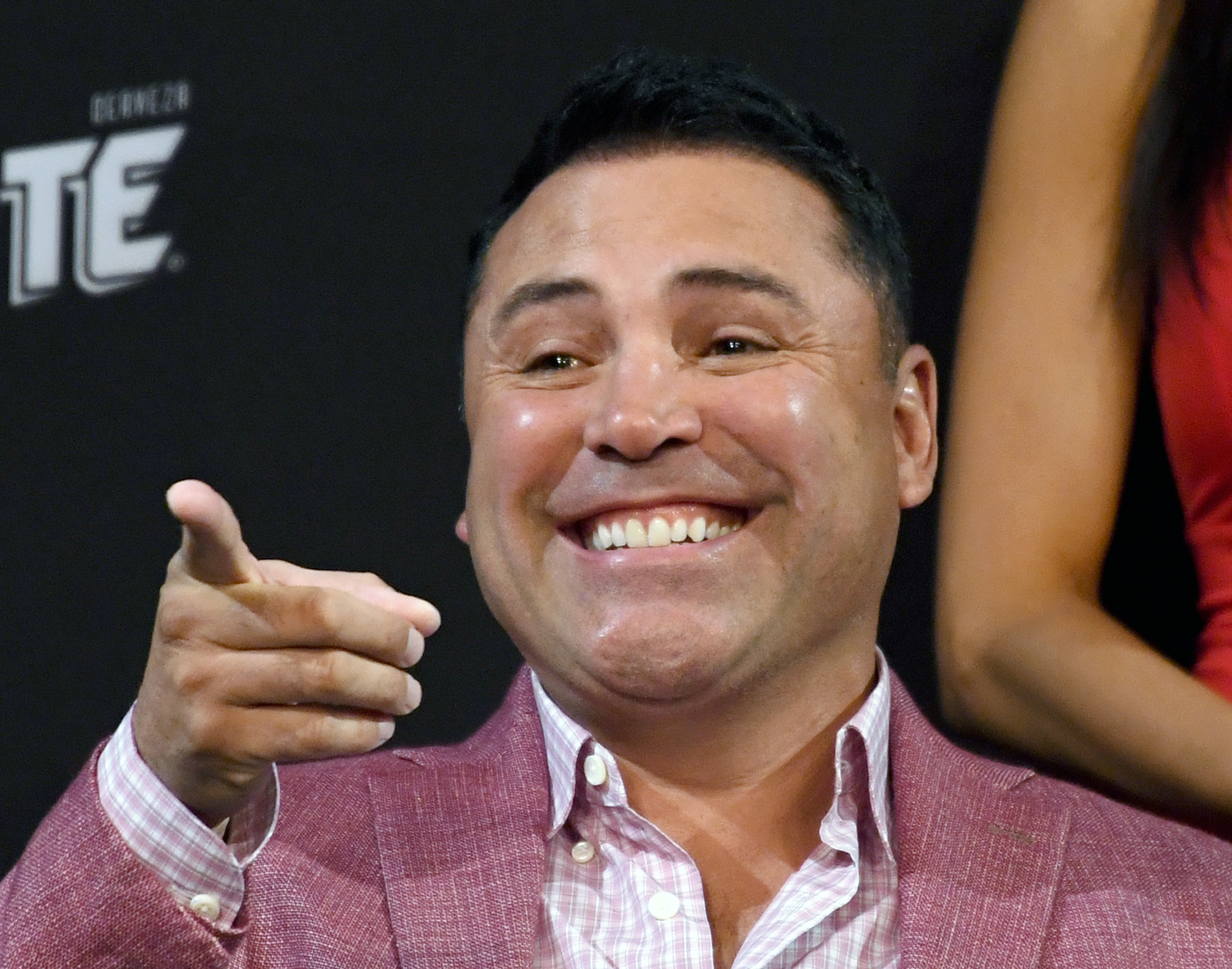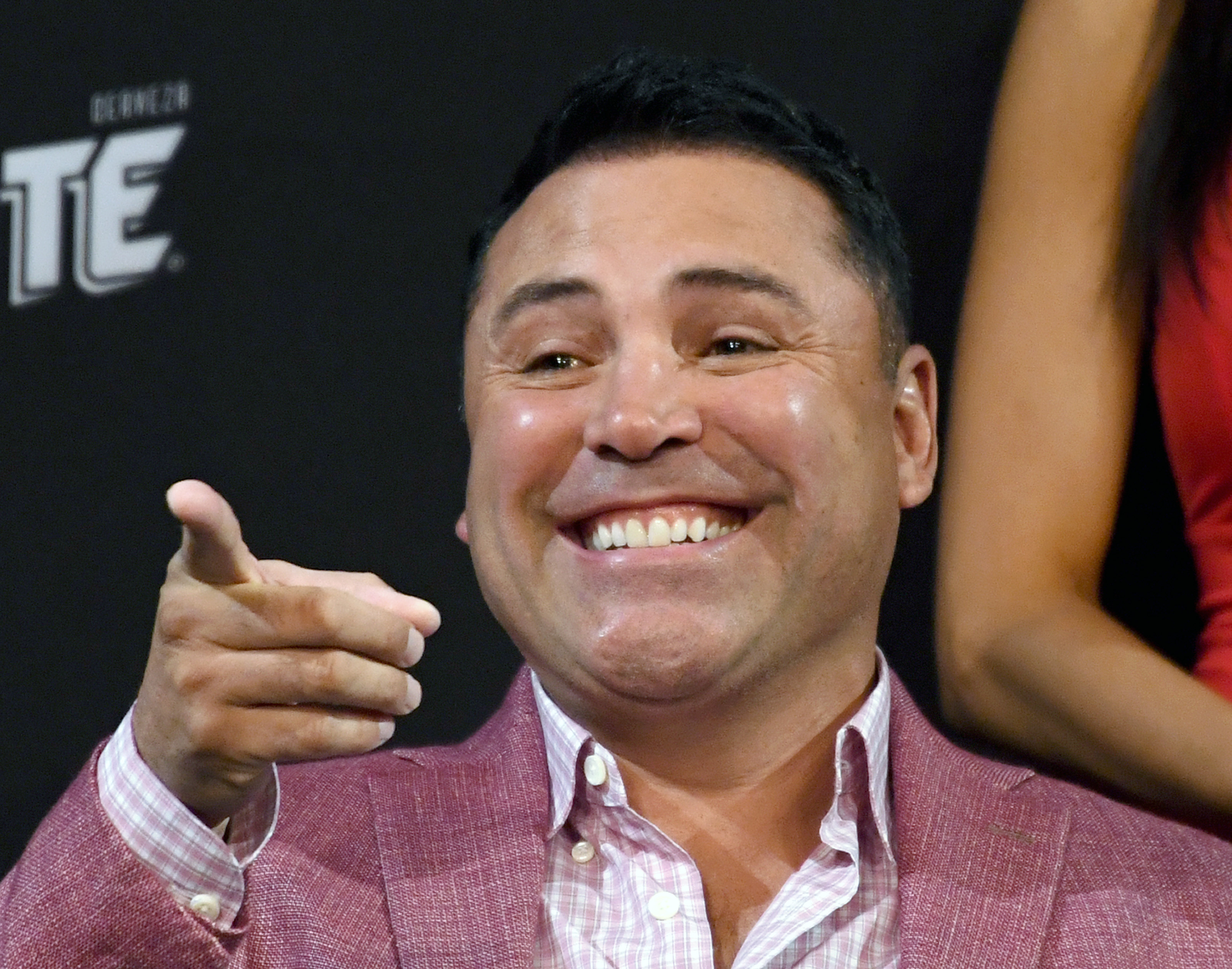 Like several big-named retired boxers, De La Hoya has been looking to make a comeback. In August, he confirmed to ESPN that he was getting back into the ring at age 48. He made it clear it wouldn't be an exhibition bout like the Mike Tyson/Roy Jones Jr. fight. He finished his pro career with a 39-6 record with 30 knockouts.
"It's a real fight," he said to ESPN. "I miss being in the ring, I love boxing. Boxing is what gave me everything I have today, and I just miss it."
It's been nearly 13 years since his last fight, but that doesn't seem to matter to these boxers who are eager to relive their glory days. "Look, it's been a long time, yes," he said in August. "But actually, my jab feels faster than ever. I have to make sure that my conditioning is perfect, my health is good. And that's going to take place in the next few weeks. So we'll see."
De La Hoya was looking at Georges St-Pierre for his next opponent
St-Pierre is considered one of the best mixed martial arts fighters in history. He's a two-division champion in the UFC. He and De La Hoya both want to fight, but White is standing in the way.
White is preventing the fight from moving forward because St-Pierre is still under contract with UFC. He hasn't had a UFC fight since 2017. Ryan Kavanaugh, trying to promote the fight under his Triller Fight Club banner, has said he's even throwing money at White to try and convince him to allow the fight to happen.
"We're trying to hope we can appeal to Dana's charitable side," said Kavanaugh, according to ESPN. "I've offered $250,000 and I've asked others to join in. So, it's now up to a million dollars to a charity of Dana's choice to allow GSP to go fight for money in boxing, not UFC. He knows (St-Pierre) will never fight again for the UFC."
He blasts White and challenges him to a fight
While Kavanaugh was taking the more polite approach to reach out to White, De La Hoya went the other way. In a Friday tweet, the boxer called out White, telling him to quit blocking St-Pierre from fighting. Then he challenged White to a fight.
"@danawhite Quit blocking @GeorgesStPierre's chance to fight," De La Hoya tweeted. "How about we get into the ring first little B*#ch then after I kick your ass, I'll fight a real man #DeLaHoyaGSP #LetGSPFight."
White laughed it all off, calling the Triller folks and De La Hoya idiots. He told them he didn't care what they did with their fights, but he didn't want to get involved with them. White said he doesn't even answer their calls. "I have no interest in talking to any of those idiots," he said in a video with reporters posted by MMA Crazy.