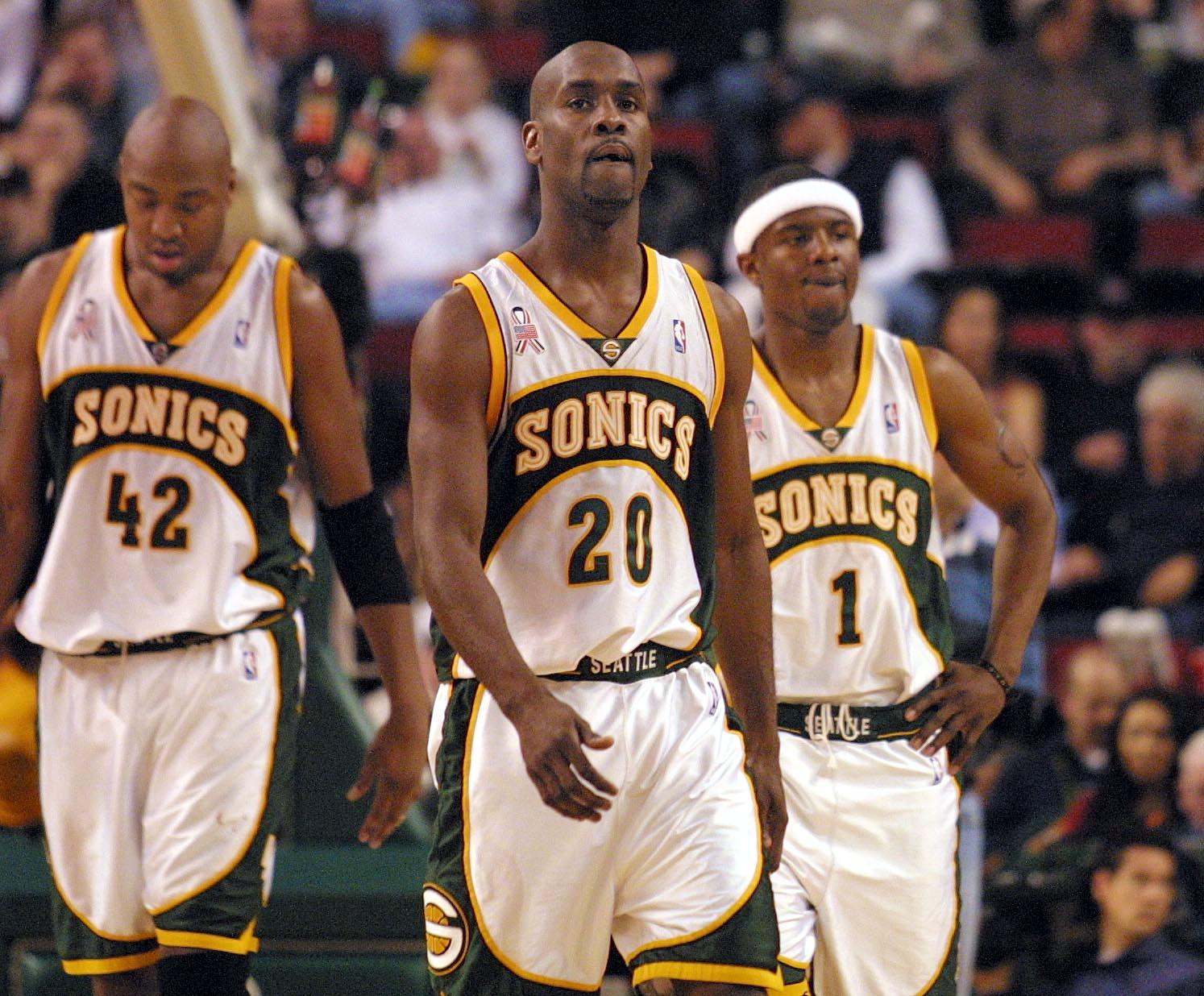 Gary Payton Learned a Lot From His Father Storming Into School and Smacking Him In Front of Classmates
Gary Payton was a nine-time NBA All-Star and a 2013 Naismith Memorial Basketball Hall of Fame inductee.
Gary Payton could have gone the other way. He could have hit the streets of Oakland, California, instead of the basketball courts in Seattle, Washington.
Payton played 17 years in the NBA, the first 13 with the Seattle SuperSonics, and was a nine-time All-Star. He may not have gotten there had it not been for his father's guidance. That direction included a day when the elder Payton stormed into his son's school and taught him a lesson in front of the entire class.
Gary Payton said his father never offered him a compliment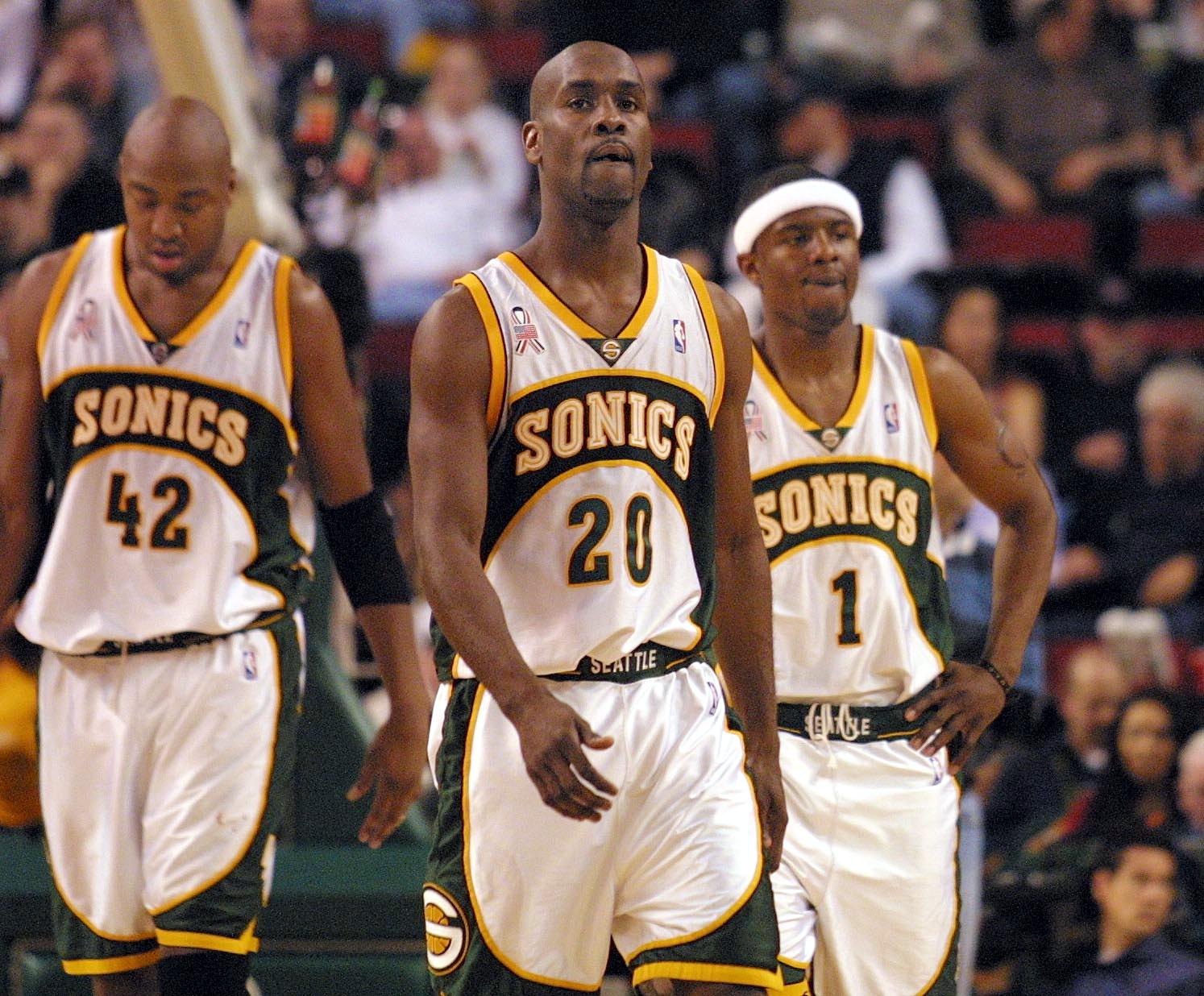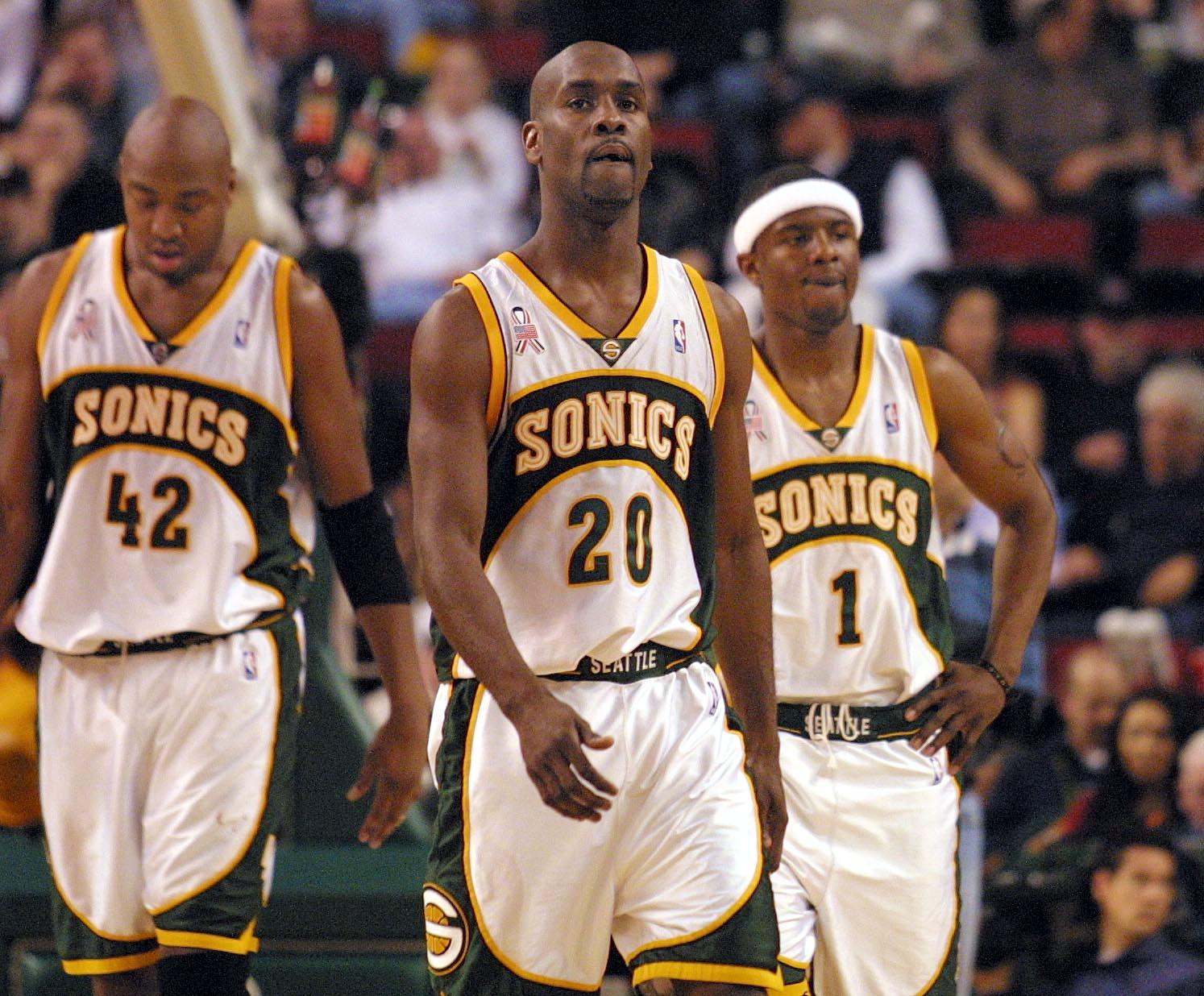 Payton put many off-the-court temptations aside when he was in high school. Drugs were prevalent but he got his fix through basketball, earning a scholarship to play at Oregon State. He played four years with the Beavers and became one of the best points guards in the nation. Despite the success, his father never complimented him.
"Never," he said during a recent interview with VladTV. "It's kinda weird, but I really respect it because he made me who I was. He did that for a lot of people in Oakland, California, that didn't have fathers. He was the one that became their father.
"When he didn't give me no kinda compliment, it was like me wanting to prove to him that I could get better. He wanted to give the compliments, but he just wasn't that guy. You know what kinda compliment he did because he would start acting a different way and he would start smiling and give you a little something. That was his compliment.
"He didn't want me to get comfortable, and that's what I liked. He didn't want me to get comfortable because if I had 40 (points), he's like, 'Whatever. You should've had 60.' You know what I'm saying?
"It was cool for me because the next night, I'll come around and have 60."
Gary Payton's father smacked his son in front of his classmates
Al Payton was nicknamed "Mr. Mean." He wasn't really mean. He wanted the best for his kids. Al knew Gary could hang with the wrong crowd and get taken down the path of drugs, but he made sure that didn't happen.
"Money changes people's minds," Al Payton told The Seattle Times in 1990. "I made sure Gary never had to sell drugs to get any."
Al made sure his youngest son did things the right way. One day, Mr. Mean got a phone call and Gary's math teacher told him his son was acting up in class. Al headed straight to the school.
"Gary wanted to go to class and be a comedian," Al told The Seattle Times in '90. "Because he was a basketball player, he didn't think he had to do anything else. I went in there and told his classmates, 'I'm going to show you all that he's not a little man, he's a little baby.' And I kind of spanked him in front of everyone. That was that. Even in college, all anyone had to do was say, 'I'm going to call your father,' and Gary would straighten right up."
Gary recently told his side of the story.
"I didn't know (he was on his way to the school) and I was still acting a fool," Gary told DJ Vlad. "(The teacher) didn't tell me she called him, and he walked in on the next period. It was all bad there. He told me to come over and he snatched me up, and you know it was one of those things where my father just didn't care about nothing."
"So your dad smacked you in front of the whole class?" Vlad asked.
"Yeah, you know you're embarrassed because you can't go out to lunch because they'll be like, 'Oh man, Gary's daddy just popped him."
Gary Payton was inducted into the Hall of Fame in 2013
There were times when Gary started hanging with the wrong crowd. He said if not for his father, he may have veered off the path.
"I was doing the wrong things," he said. "Hanging and dealing with the wrong people, but that's just what it was. It was like that, but I had a father that always kept me correct."
Al Payton died on Sept. 2, 2015. He did see his son get inducted into the Naismith Memorial Basketball Hall of Fame in 2013.
Gary played 17 years in the league, suiting up for five different teams. He was part of a championship team in 2006 with the Miami Heat. He's also a member of the NBA's 75th Anniversary Team.
Payton came a long way since those Oakland days, and he wouldn't have been able to do it without those life lessons from Mr. Mean.