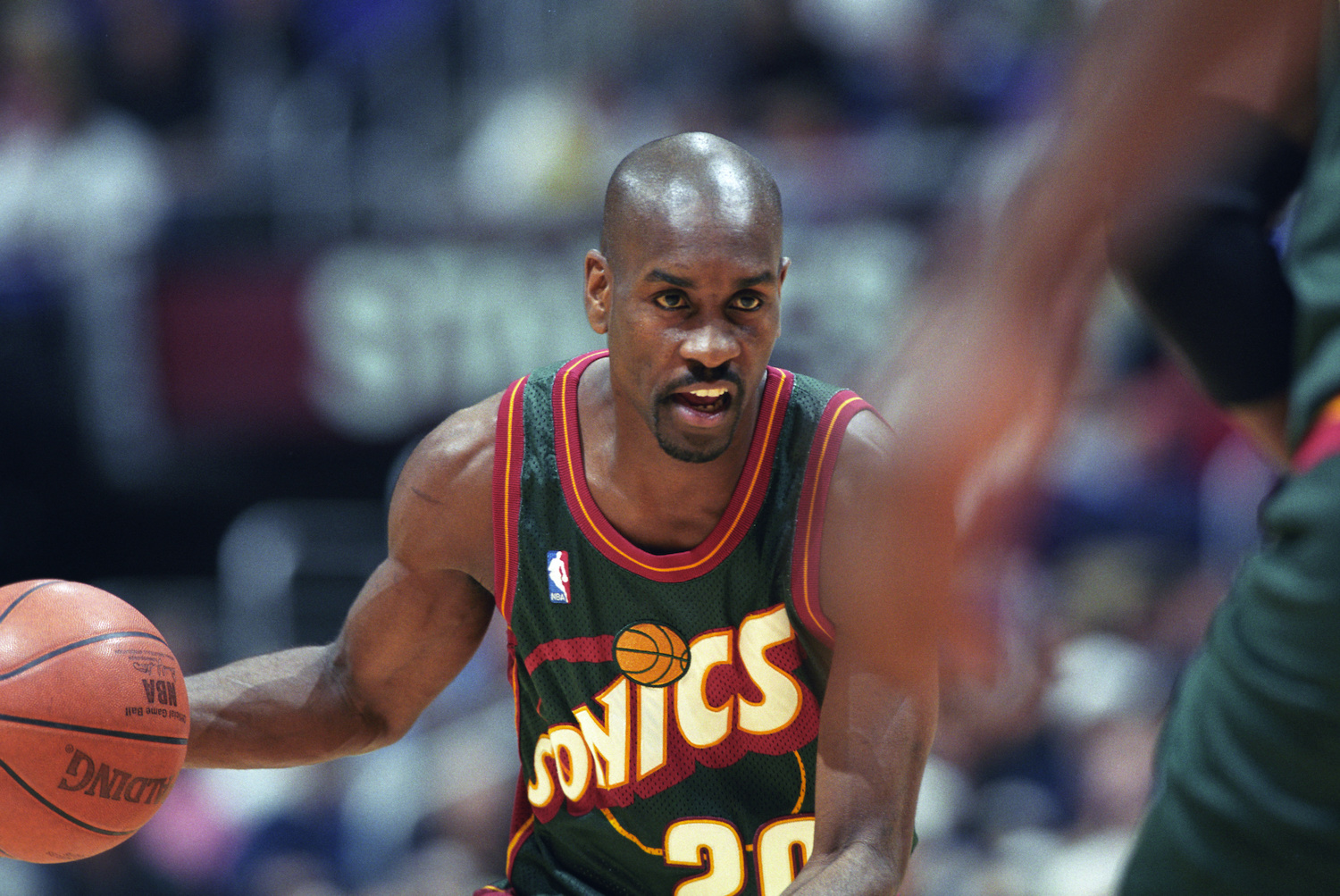 Gary Payton Received a 'Wake Up Call' as a Rookie When His Own Teammate Choked Him During Practice: 'You Gotta Pay Dues'
For pro athletes, confidence is usually a good thing. As a rookie, though, Gary Payton took things a bit too far and landed himself in a sleeper hold.
While he might not have had the star power of a Michael Jordan, Gary Payton still earned a spot in the memory of just about everyone who saw him play. The Glove was known throughout the Association as a tough defender who was more than willing to back himself against any challenge. As a rookie, though, that tendency landed the guard in hot water with one of his own teammates.
During his first year with the Seattle Supersonics, Payton decided that he had enough of Xavier McDaniel's hazing. The veteran didn't take too kindly to that idea, though, and decided to make a statement with a sudden sleeper hold.
Gary Payton was never short on confidence
It goes without saying that professional athletes are supremely confident in their own abilities. During his time in the NBA, Payton certainly didn't doubt himself.
During a preseason game ahead of his rookie year, for example, Payton passed by the Chicago Bulls bench and threw a few choice words in Michael Jordan's direction. While he later paid the price for that — MJ torched the Sonics during a regular-season game, then came over to their bench to welcome the Glove to the big leagues — the guard didn't stop there.
Even after that early encounter with His Airness, Payton kept trash-talking. On one occasion, he made comments about Lamar Odom's mother without knowing that she had recently died. After the game, the guard learned of that reality and apologized to his opponent. On another occasion, the Glove took things a bit further and threatened to kill his own teammate's family during a heated exchange.
Even if some of those remarks crossed the line — when speaking about the Odom incident, the guard admitted that he said "a lot of bad things" on the court — the implications were clear. If you had the misfortune of going against Gary Payton, you'd be in for a long night.
Xavier McDaniel put the young guard in a sleeper hold during practice to prove a point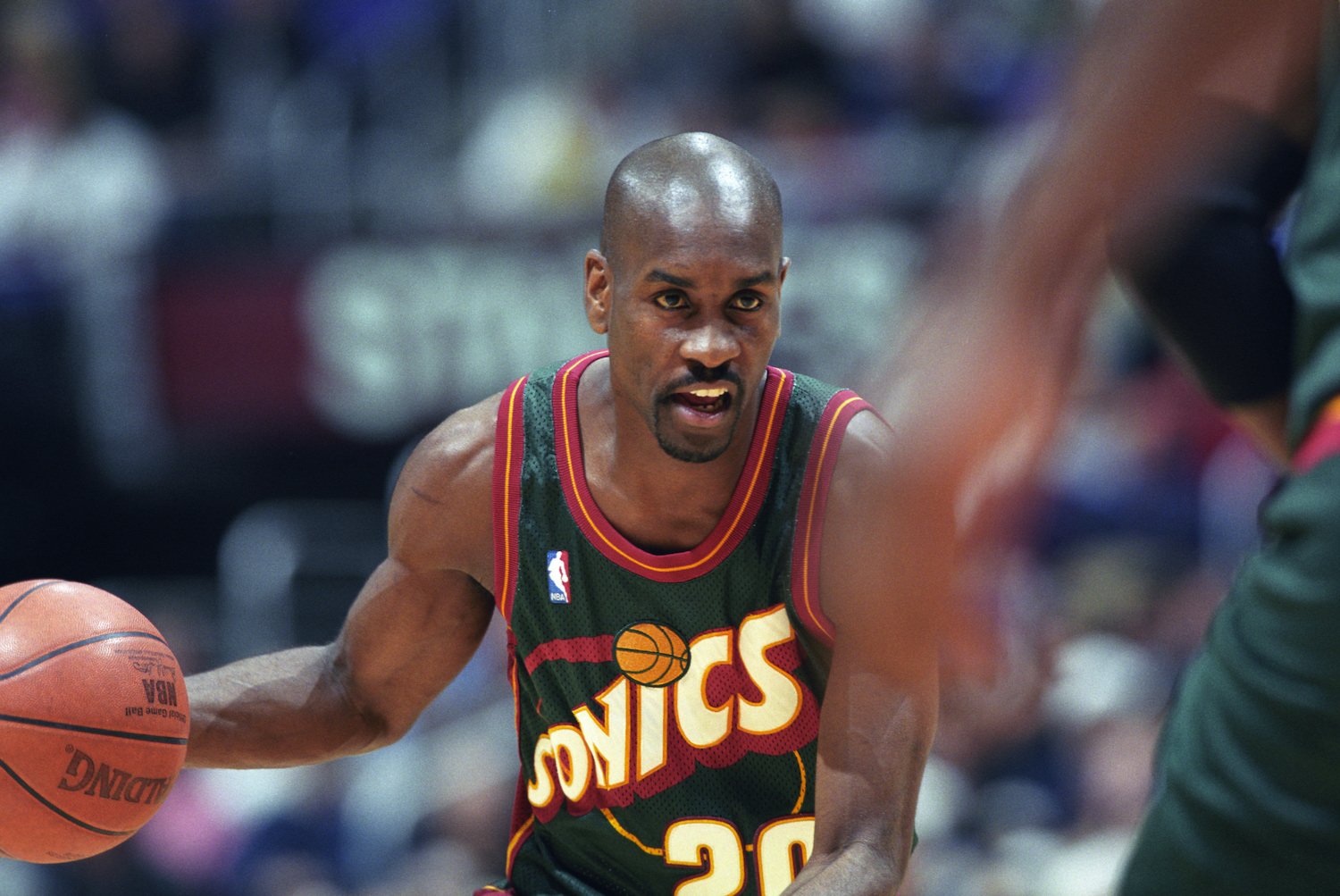 While confidence can help an athlete perform at their best, there's a fine line between believing in oneself and crossing over into arrogance. During his rookie year, Payton ended up on the wrong side of that dichotomy and paid a physical price thanks to Xavier McDaniel.
"Xavier — I was his rookie, so I had to do everything for him," Payton explained in The Players' Tribune. "One day in practice, I was done with that s—. I told him, "Man, nah, f— that, I ain't doing s— you say." Xavier looked at me and was like, "Young boy, you ain't even did s— in this league, and you're trying to f—— tell me what the f— to do? You gotta pay dues like I paid dues."
Even as a rookie, the Glove wasn't going to back down. He challenged McDaniel, telling the veteran that he didn't plan on paying anything. Needless to say, the X-Man didn't appreciate that.
"This is what Xav did," Payton continued. "He grabbed me by my neck — middle of practice. And put me in one of those sleepers, right with everyone watching and everything. I was about to go out, and then he let me go. He told me, 'If I have to beat your ass every time, you're gonna listen to me."
Gary Payton appreciated that wake-up call and went on to have an impressive NBA career
Given his confidence, you might assume that Payton wouldn't appreciate being choked in front of all his teammates. The rookie, however, saw the incident as a turning point rather than an embarrassment.
"That s— was a wake-up call," the Glove wrote. "After that, I did everything he said. What's funny is that me and Xav are still tight to this day. Honest to God, no lie, my career wouldn't have been the same if I had got drafted by a team with all kids my same age. I know that for sure. Most teams today don't have a dude like Xav that's gonna lay the law down on you. A dude like that who's looking out for you."
While it's impossible to know what would have happened if Payton anded on a team full of youth and inexperience, everything did work out in the long run. He spent 18 seasons in the NBA, averaging 16.3 points, 6.7 assists, and 1.8 steals per outing. In addition to his reputation for trash talk, the guard was also known as an explosive scorer and a lock-down defender. He also added "Hall of Famer" to his basketball resume in 2013.
And to think, things might have turned out much differently if not for a sleeper hold from Xavier McDaniel.
Stats courtesy of Basketball-Reference