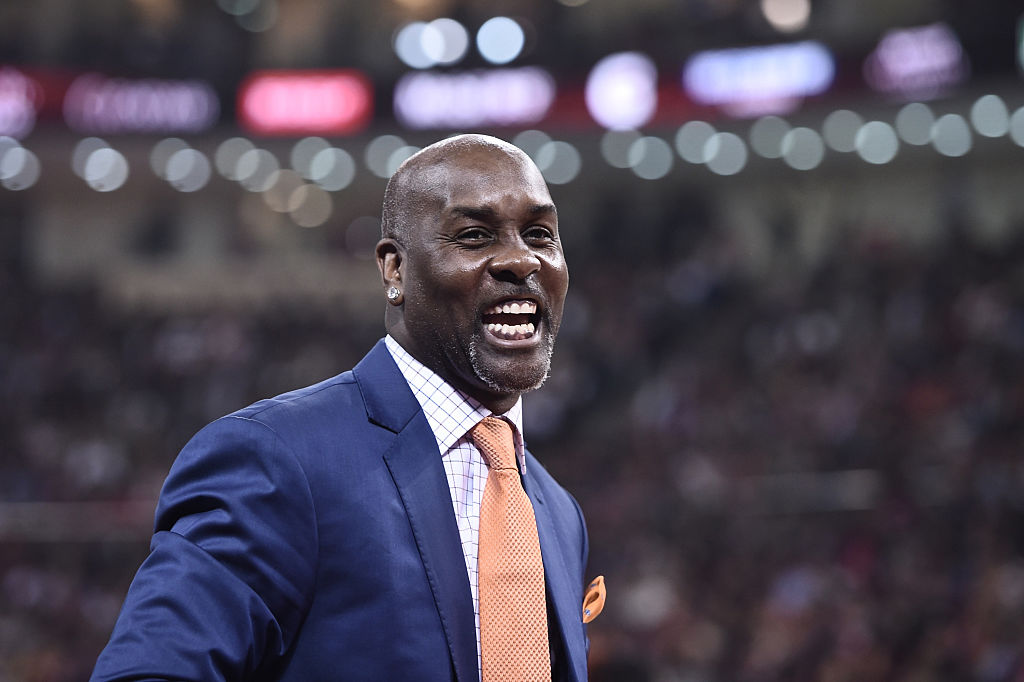 Gary Payton Launched His Own Cannabis Business Because of His Mom
Gary Payton became an NBA Hall of Famer due to his intense dedication and drive. The former SuperSonics star is now a cannabis entrepreneur.
For almost 20 years, Gary Payton locked down opposing point guards unlike any other. Aptly nicknamed "The Glove", he became the face of the Seattle SuperSonics long before the arrival of Kevin Durant. The 1996 NBA Defensive Player of the Year amassed an impressive net worth during his career while also earning a championship ring with the Miami Heat. But with his basketball career behind him, Gary Payton recently set his sights on dominating a new industry: the cannabis business.
Gary Payton became a star with the Supersonics
The Seattle SuperSonics selected Gary Payton with the second pick in the 1990 NBA draft. Though he didn't immediately become a star, he eventually became the face of the franchise. By his fourth year, Payton made his first All-Star team. An incredibly durable, tough athlete, he played lockdown defense while also averaging around 20 points per game in his prime.
The 6-foot-4, 180-pounder teamed up with Shawn Kemp to form one of the most dynamic duos in the NBA. Together, they helped the SuperSonics become a Western Conference powerhouse. Seattle made the playoffs in all but two seasons during Payton's career.
Unfortunately, the talented point guard couldn't quite get his team over the hump. The Payton-Kemp combo led the SuperSonics to the 1996 NBA Finals. But facing a motivated Michael Jordan, they fell short in their title quest. Jordan's Chicago Bulls would go on to win three straight titles, while Seattle watched each of its next two seasons end in the Western Conference Semifinals.
"The Glove" got inducted into the NBA Hall of Fame in 2013
Gary Payton's tenure with the SuperSonics ended after more than a decade of brilliance. In 2003, he got traded to the Milwaukee Bucks in a package that brought back Ray Allen. He spent one year each with the Los Angeles Lakers and Boston Celtics before taking his talents to South Beach. The nine-time NBA All-Star played a key role off the bench in Miami's 2005-06 title.
After his age-38 season, Payton finally hung 'em up. He retired with career averages of 16.3 points, 6.7 assists and 1.8 steals. He also won two gold medals with USA Basketball in Atlanta and Sydney. Regarded as the best defensive point guard in NBA history, Payton got enshrined in the Naismith Memorial Basketball Hall of Fame in 2013.
Payton launched CannaSports in 2019
During his lengthy NBA career, Gary Payton managed to do quite well from a financial standpoint. After making less than $3 million annually as an up-and-coming player, he broke the bank in 1996-97 by pulling in $10.2 million. Payton made north of $12 million in each of the final three years in Seattle. In total, he earned $104.3 million while suiting up for five NBA franchises.
That simply set the stage for Gary Payton to try his hand as an entrepreneur. And in 2019, the NBA Hall of Famer launched CannaSports. The cannabis company offers THC and CBS vape cartridges in addition to batteries adorned with the familiar color schemes of his team's jerseys. He explained how his mother influenced his decision to delve into the cannabis business.
I'm trying to help and provide a more natural way of medicating using THC and CBD. I was thinking about my mother, when this idea came about using natural stuff—cannabis— that would help her get off her medication and help her feel better. That's where I'm coming from, and that's what I'm trying to promote.
While athletes typically face strict penalties for testing positive for marijuana, the freedom to explore the industry in his post-playing opened up a whole other world for Gary Payton. For a player who built a Hall of Fame resume on intensity and dedication, no one should doubt his ability to succeed in the competitive cannabis industry.