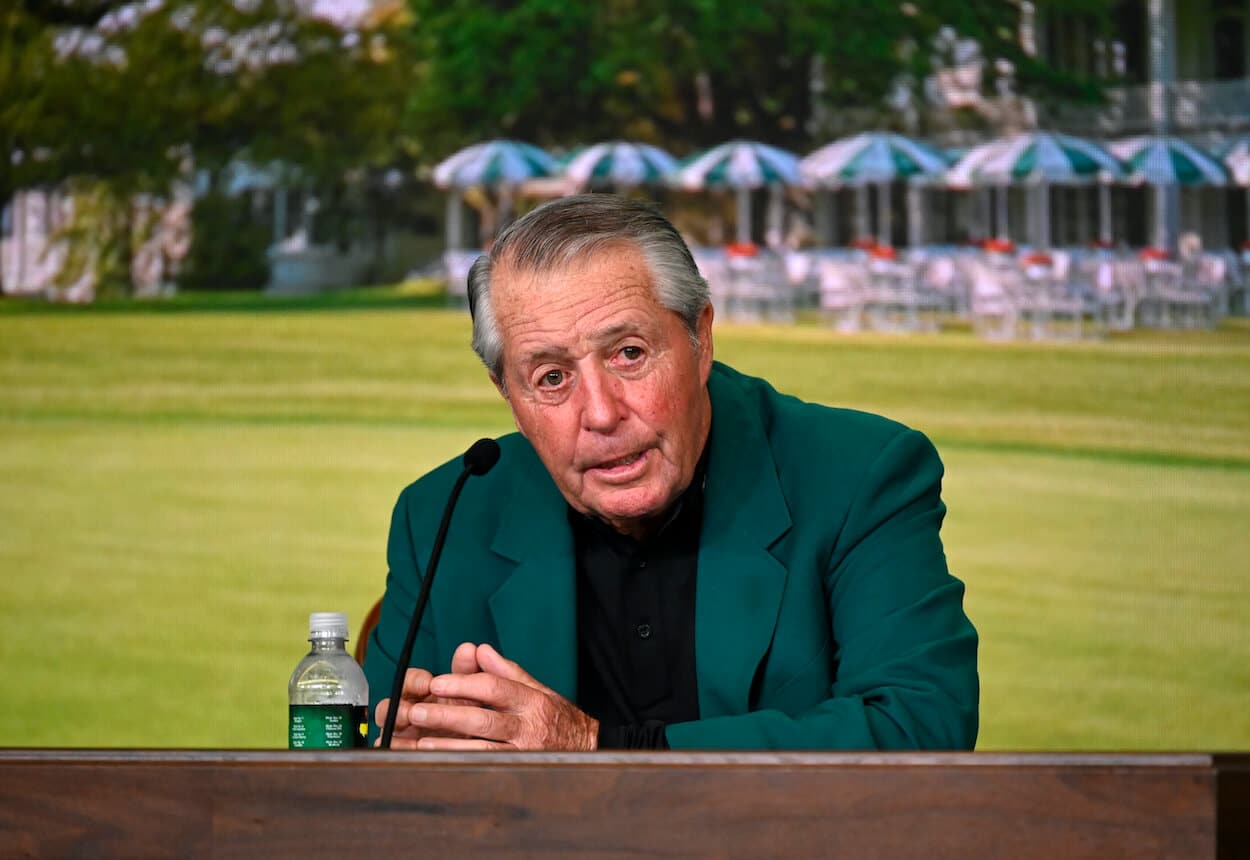 Gary Player Nearly 'Croaked' at a Masters Champions Dinner After Losing a Battle to an Oversized Prawn
Gary Player put a scare into the Masters Champions Dinner crew when he choked on a prawn.
Gary Player never faced a battle he couldn't win at the Masters. The golf legend won three Masters titles in 52 career starts, and he finished inside the top 10 a ridiculous 15 times in 21 starts from 1959-1980. Player has also served as an honorary starter at Augusta National Golf Club since 2012, and he crushes his drive down the middle seemingly every year.
But a few years ago, Player met his match at Augusta when an oversized prawn nearly caused a panic at the Masters Champions Dinner.
Gary Player nearly "croaked" at a Masters Champions Dinner due to an oversized prawn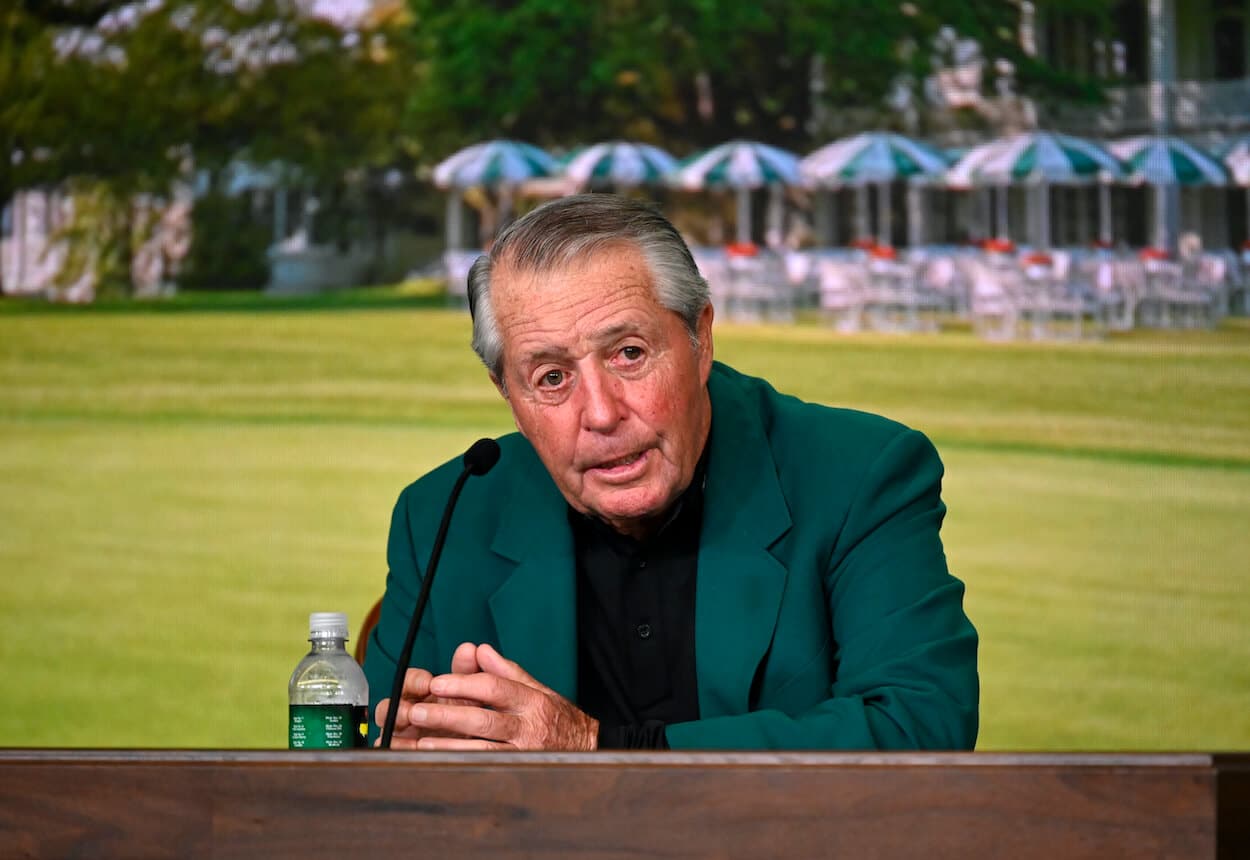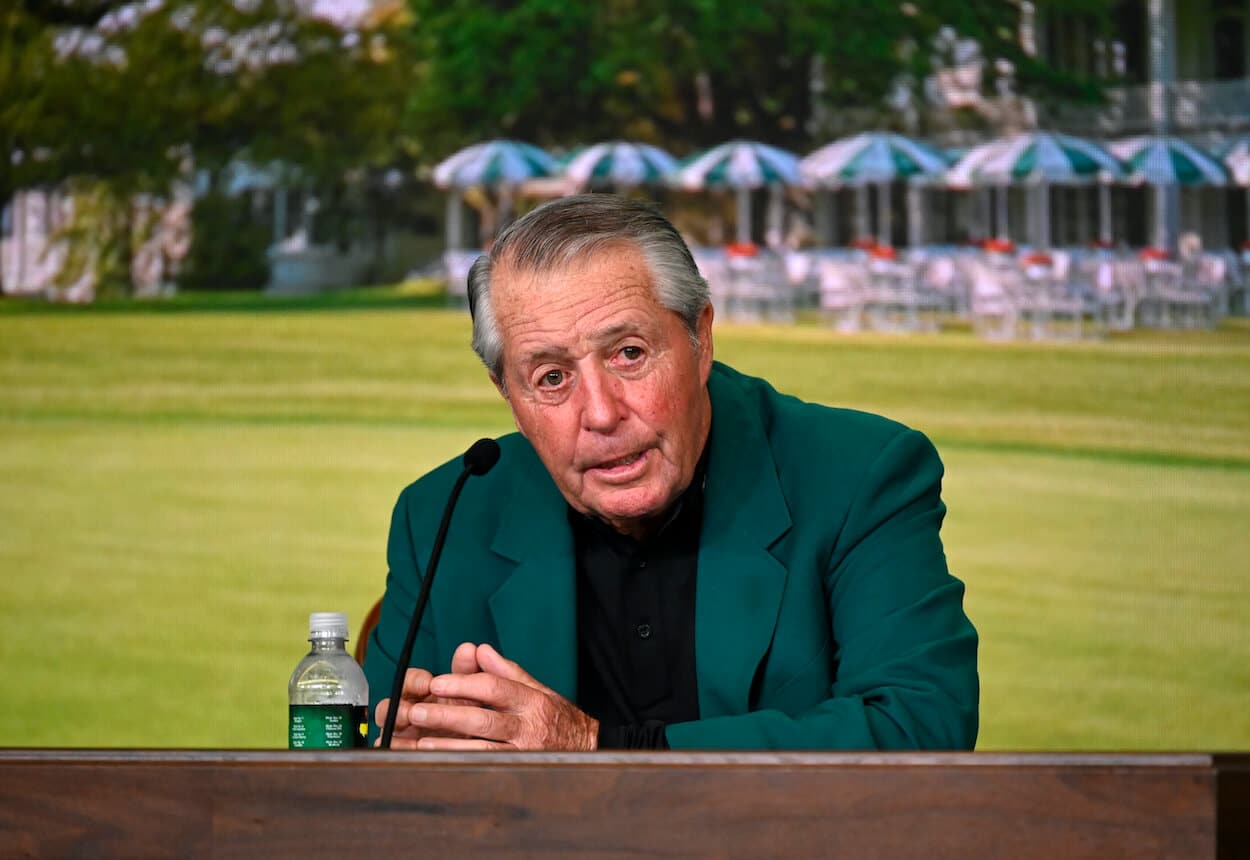 One can only imagine what goes on at the Champions Dinner before every running of the Masters.
Every year, green jacket owners young and old gather at the Augusta National clubhouse to celebrate the newest champion and reminisce about their past triumphs. But what does the night look like? Do the past winners haze the new guy? Are Jack Nicklaus and Ben Crenshaw chugging fine wine until one of them passes out? Are Tiger Woods and Phil Mickelson shading each other with subtle jokes across the dinner table?
For the sake of entertainment, I'm going to assume the answer to all of these questions is yes.
For reality's sake, though, the Champions Dinner is likely a cordial event with little action. Well, except a few years ago when Gary Player nearly choked to death on a crustacean.
Three-time Masters champion Nick Faldo told the story to Shane Bacon on the Get a Grip with Shane Bacon podcast.
"A couple years ago, we had these fabulous big prawns," Faldo said on the podcast (h/t Golf.com). "You know, and [cough noise], and you're like, you're kidding me, you're not croaking on us, lad. And he's — and we all had, you know, we were laughing about it, but for three seconds, Gary's like, [cough noise]."
Thankfully, Player turned out to be fine, but the room was in a stunned silence for a few seconds. The three-time Masters champion has been through his fair share of battles at Augusta National, but his toughest challenge over the years was a pesky prawn.