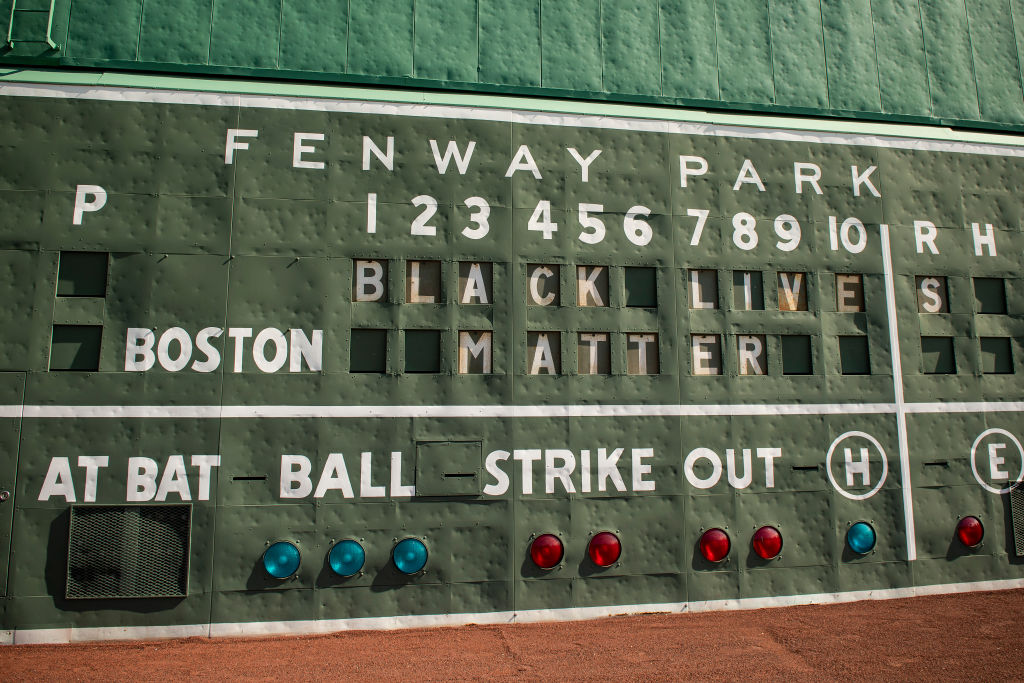 George Floyd's Tragic Death May Forever Change the Sports Landscape
George Floyd's tragic death on May 25 may forever change the sports landscape, including team nicknames and the national anthem.
When George Floyd was killed in broad daylight by a Minneapolis police officer on May 25, it brought to light the problems of social injustice. Since Floyd's death, the talk of police brutality and racial inequality has been a hot topic. Protests have been held nightly throughout the country as people fight for equality. Floyd's death has also affected the world of sports and may forever change its landscape.
George Floyd's death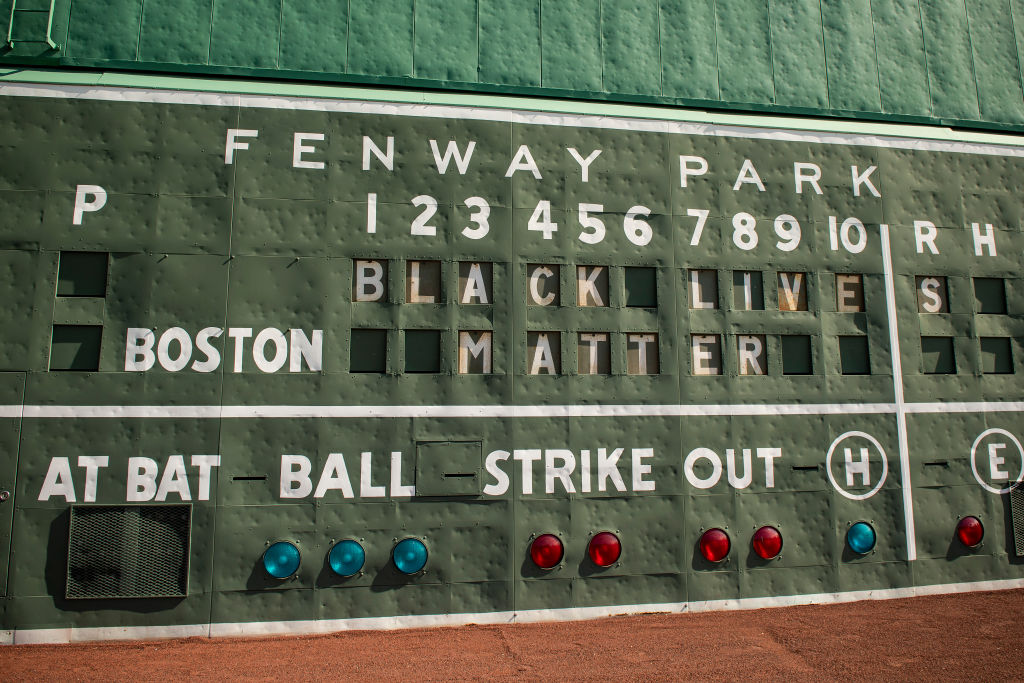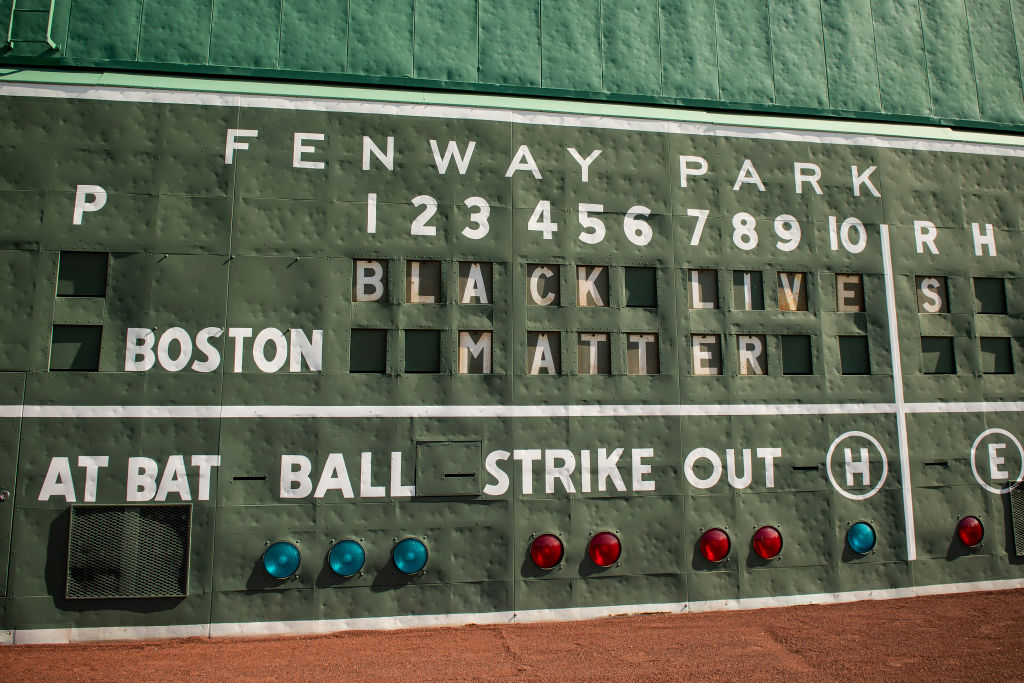 George Floyd, who is black, was killed by white Minneapolis police officer Derek Chauvin when Chauvin kneeled on his neck for eight minutes and 46 seconds during an arrest. Floyd was handcuffed and lying face down on the ground while Chauvin kneeled on the back of Floyd's neck as he pleaded for help. Other officers surrounded Chauvin, keeping bystanders away from the scene.
Floyd was being arrested for allegedly passing a counterfeit $20 bill. He died as a result of Chauvin's actions that day and Chauvin was eventually arrested. Floyd's death created an awareness about the racism that's taking place everywhere. His death brought it to light just as Colin Kaepernick did when he was kneeling for the national anthem back in 2016.
During the preseason in 2016, Kaepernick protested racial inequality and police brutality by kneeling during the national anthem. He, too, brought awareness to the subject. Kaepernick, who hasn't played in the NFL since that 2016 season, has seen his stance return to the limelight in the wake of Floyd's death.

Athletes have voiced strong opinions
When Colin Kaepernick was back in the spotlight after George Floyd's death, the subject of kneeling during the national anthem resurfaced. New Orleans Saints quarterback Drew Brees was asked about the topic. Brees offered an explanation, saying he would have a difficult time respecting someone who didn't respect the flag.
"I will never agree with anybody disrespecting the flag of the United States of America or our country," Brees said. "Let me just tell you what I see or what I feel when the national anthem is played, and when I look at the flag of the United States. I envision my two grandfathers, who fought for this country during World War II, one in the Army and one in the Marine Corps. Both risking their lives to protect our country and to try to make our country and this world a better place."
Brees' comments sparked a backlash from teammates and players around the league and other sports leagues. They blasted Brees, insisting the kneeling has nothing to do with those who served the country. Brees later apologized for his comments.
There could be a new look during sporting events
Since George Floyd's death, the tune has changed with the National Football League. NFL Commissioner Roger Goodell apologized for the league's previous stance on Kaepernick's' kneeling. Goodell said the league was wrong for not allowing those players to use their voice to stick up for what they believe in and the NFL will "encourage all to speak out and peacefully protest."
Without Floyd's death, this doesn't happen. And now what does Drew Brees do? Does he stand for the national anthem? Do any players stand for the anthem or do they all kneel in unity?
With the talk of racism at its peak, statues and monuments are being taken down. The University of Cincinnati is under pressure to remove Marge Schott's name from its baseball stadium. Schott is the late owner of the Cincinnati Reds who was suspended for using racial slurs and ultimately forced to sell her team. The Washington Post recently called out its hometown team, the Washington Redskins, saying their nickname needs to be changed due to its racist connotation.
So what happens to team names? Do the Redskins change? How about the Braves and Blackhawks? Is the Tomahawk Chop history? Floyd's death began a lot of dialogue and the world of sports may soon have a different look because of it.