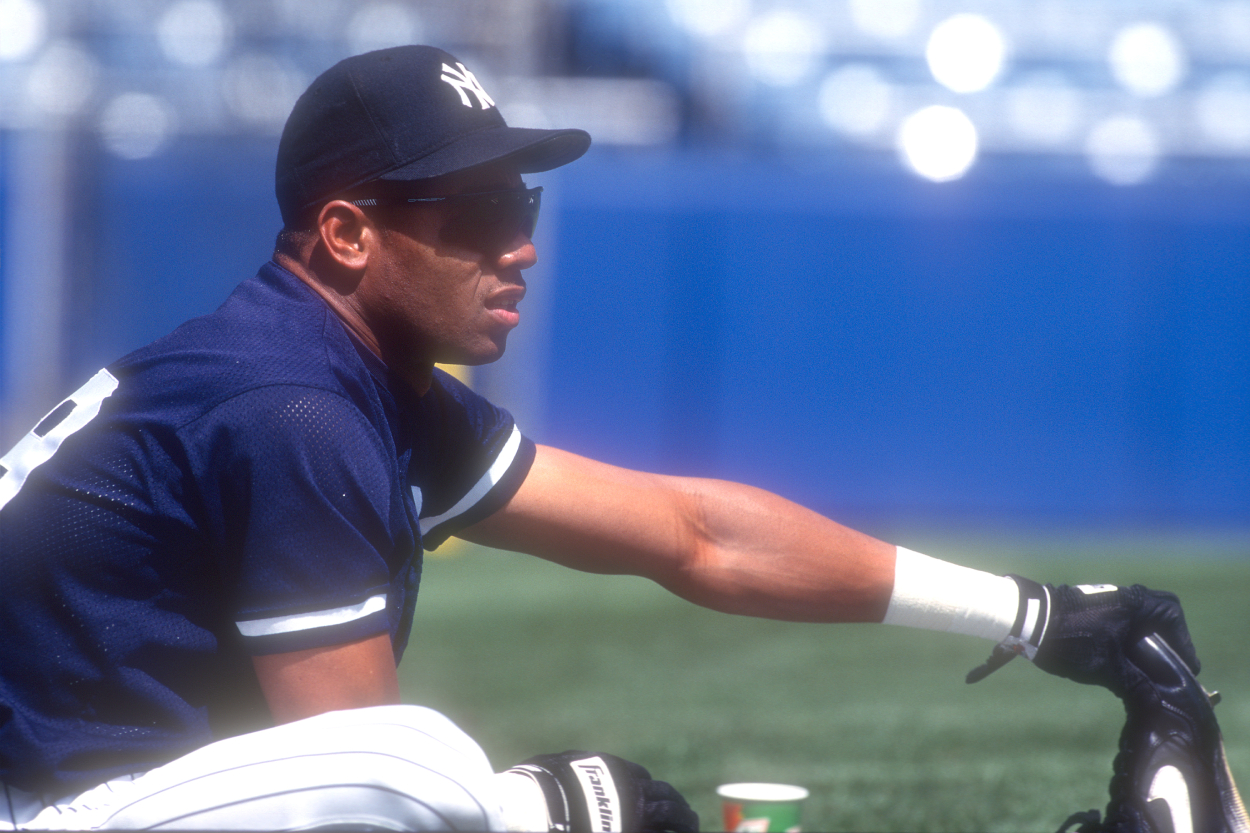 Gerald Williams, Who Protected Derek Jeter From a Baseball Bully, Mourned After His Death at 55
Gerald Williams once saved Derek Jeter from a baseball bully in the minors. Williams died Tuesday at the age of 55.
To Hall of Famer Derek Jeter, former outfielder Gerald Williams was much more than just a New York Yankees teammate. Williams spent half of his 14 years in Major League Baseball with the Yankees, developing a strong bond with Jeter and the rest of his teammates.
Jeter and Bernie Williams fondly remembered Williams, who died Tuesday after a battle with cancer. He was 55.
Gerald Williams had two stints with the New York Yankees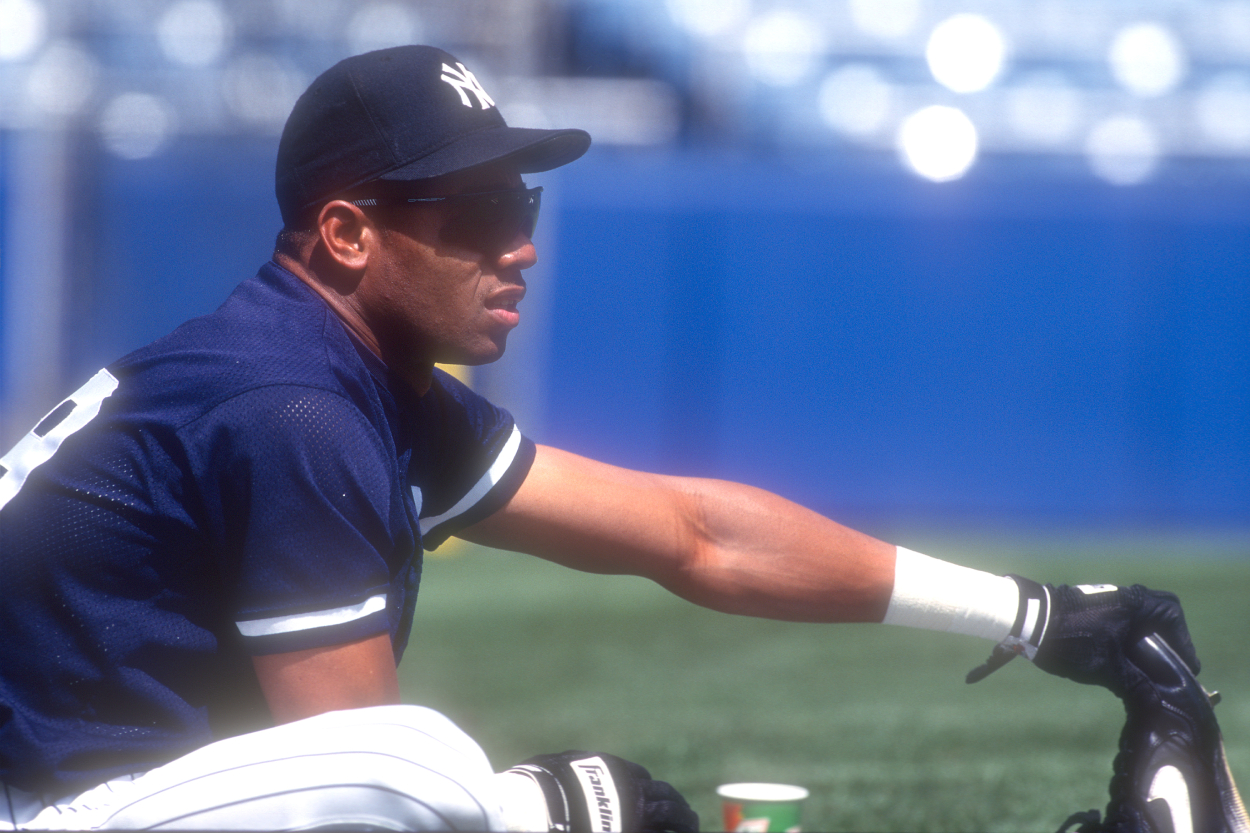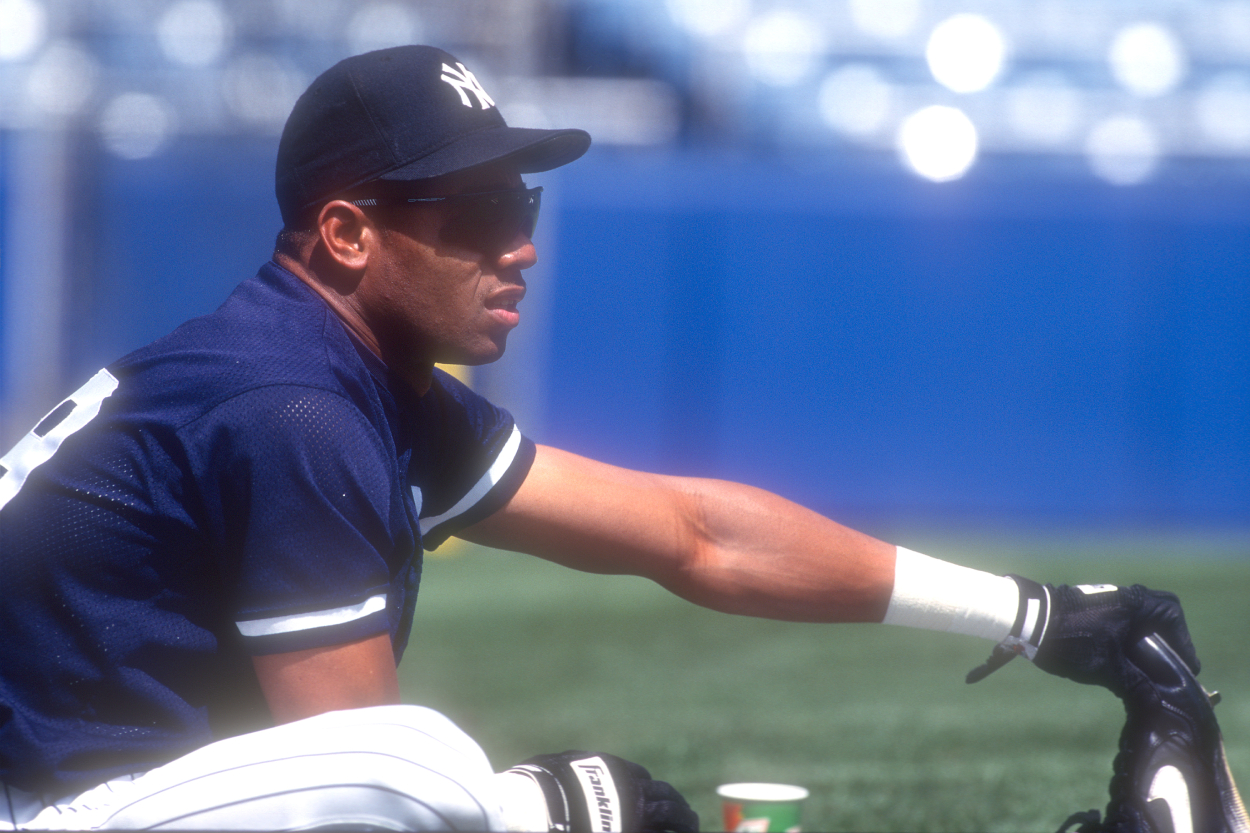 Williams attended Grambling State University and was a 14th-round pick of the Yankees in the 1987 MLB Draft. He spent five years in the minors before making his big-league debut in September 1992. He appeared in 15 games and made quite an impression with three home runs in 27 at-bats.
Williams got hit first chance to be an everyday player in 1997 when the Yankees traded him to the Milwaukee Brewers. The Yankees dealt him in August 1996 and went on to win the World Series. Williams was given a World Series ring.
After the 1997 season, the Brewers traded Williams to the Atlanta Braves, where he played two seasons. Williams also played for the Tampa Bay Devil Rays, the Florida Marlins, and the New York Mets.
Before he joined the Marlins in 2003, Williams returned to the Yankees in 2001 after the Rays released him.
For his career, Williams finished with 780 hits and 85 home runs. His batting average was .255.
Gerald Williams protected Derek Jeter from a bully in the minors
Williams and Jeter were teammates long before they played in the Bronx. Their relationship started and grew in the minor leagues. In fact, it was Williams who took Jeter, the hot-shot prospect, under his wing.
During an August baseball game last year, Yankees announcer Michael Kay spoke about the time when Jeter was getting bullied in the minor leagues and Williams stepped in.
"The relationship was cemented really early in the low level of the minor leagues where there was a player there that was picking on Jeter and really bothering him," Kay said during a Yankees vs. Miami Marlins game in August. "Finally, Gerald Williams said, 'OK, enough. If you do it again, you're going to have to go through me.' They have been the closest friends ever since."
Jeter made reference to their strong friendship in his 2000 book "The Life you Imagine." He said Williams was the first one to ask him to go to dinner during Jeter's first year in pro ball.
"I felt like the last kid on the playground waiting to be picked for a game, and finally someone had selected me," Jeter wrote.
Jeter, Bernie Williams spoke about the loss of their friend and teammate
On Tuesday, Jeter put out a statement through The Players' Tribune regarding the death of his friend.
"Gerald Williams passed away this morning after a battle with cancer," Jeter wrote. "To my teammate and one of my best friends in the world, rest in peace, my brother. My thoughts and prayers are with his wife, Liliana, and their whole family."
Bernie Williams, another Yankees icon, shared the outfield with Gerald. They, too, became close, and Bernie expressed his feelings after finding out about his friend and former teammate's death.
"I am deeply saddened about the passing of my good friend Gerald Williams," Bernie Williams said, according to The New York Daily News. "I remember our time in the minors when we were roommates…through thick and thin, we had each other's backs
"We used to talk and dream about how it would be like to play in the big leagues. He had more power, he was faster, and definitely had an exponentially better throwing arm than me, so we used to joke around about him being called up by the Yankees first.
"We played side-by-side in the big leagues for a little while, so our dream did come true. He was a stand-up individual with great character and integrity throughout his whole life. Even though our lives went in separate ways, I always considered him a true friend and a mentor. I will miss him a lot."