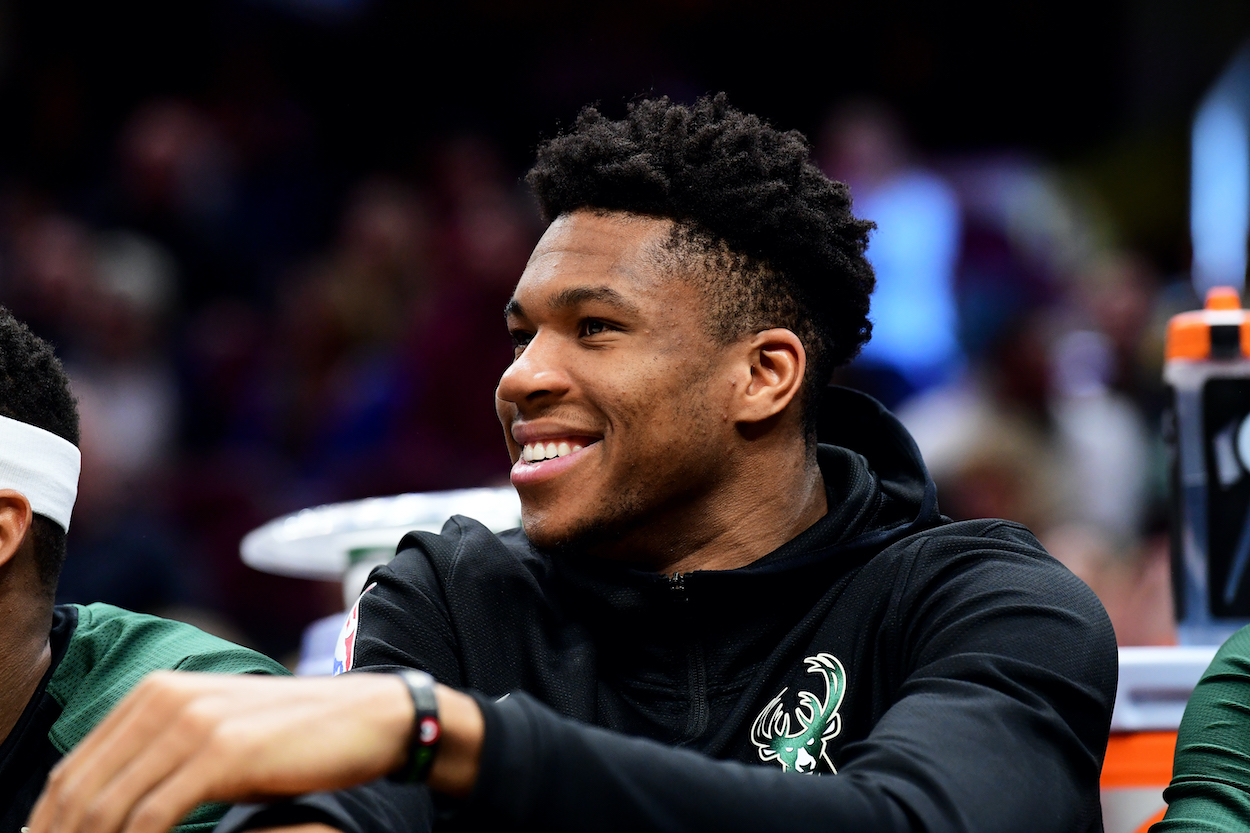 Giannis Antetokounmpo Has a $70 Million Net Worth, but He Still Enjoys a 'Relaxing' Late-Night Errand Most People Find Mundane
No amount of money will ever change Giannis Antetokounmpo.
It's easy for professional athletes to change the way they live after becoming multimillionaires. Small childhood homes turn into mansions on the hillside, financial squeezes such as putting their kids through college are no longer an issue, and everyday duties can be outsourced to personal helpers for a small fee.
But Giannis Antetokounmpo, even after signing a $228 million contract and amassing a net worth of $70 million, hasn't changed from the kid who sold watches on the streets in Greece to help support his family. In fact, he still enjoys the mundane errand of late-night grocery shopping for his family even though he could easily pay someone else to do it for him.
Giannis Antetokounmpo's net worth is $70 million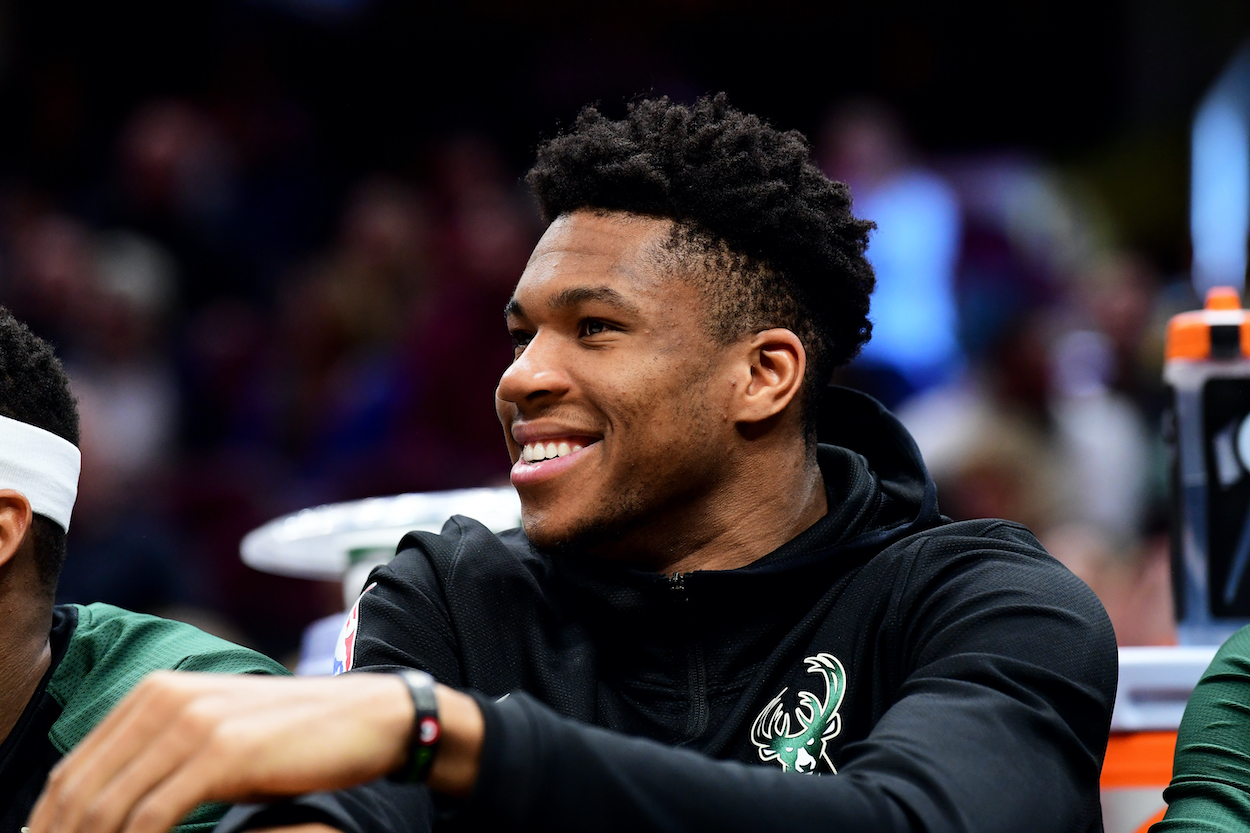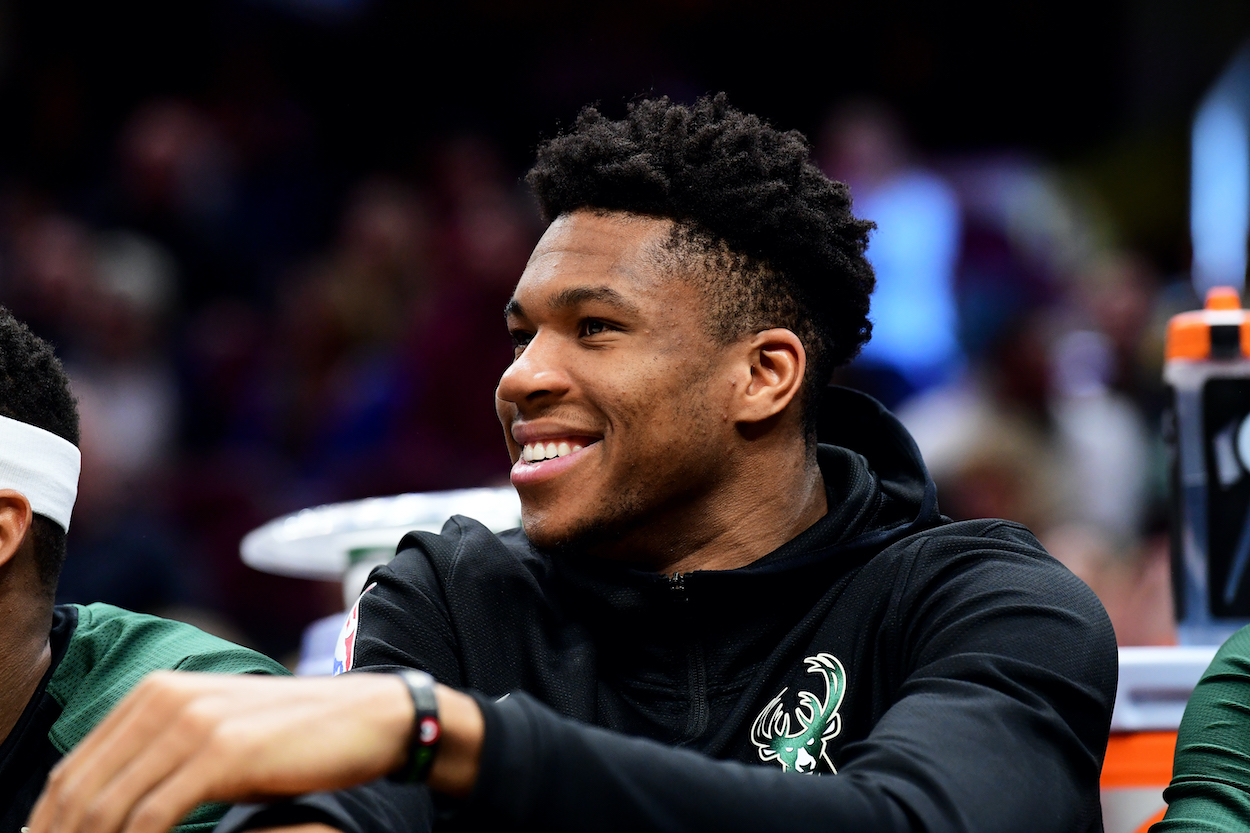 Antetokounmpo's rise to NBA stardom has been nothing short of miraculous. Growing up in Athens, Greece, he played soccer as a child and didn't pick up a basketball until he was 12 years old. A little more than a decade later, Antetokounmpo is now a global superstar and arguably the most physically dominant basketball player on the face of the earth.
With great success has also come great riches for the Milwaukee Bucks All-Star. Through eight seasons in the NBA, Antetokounmpo has already made nearly $107 million in on-court earnings alone. And that doesn't even take into account his many endorsements and investments outside of basketball.
Last December, Antetokounmpo made NBA history by signing a five-year, $228 million supermax extension with the Bucks. The deal represents the largest ever signed in league history.
As of September 2021, Antetokounmpo's net worth has ballooned to $70 million, according to Celebrity Net Worth. That figure is only going to grow as time goes on, but the humble kid from Greece is never going to change.
Giannis Antetokounmpo still enjoys the mundane errand of late-night grocery shopping
Antetokounmpo might have more money than he can even spend at just 26 years of age, but he still enjoys the simple things in life. After all, his first stop the morning after winning the NBA title last season was a Chick-fil-A drive-thru with his longtime girlfriend.
This week, Antetokounmpo gave fans an inside look at his life after hours, and it's much different than many would expect.
"Going grocery shopping late at night might be the most relaxing thing ever lol," Antetokounmpo tweeted late Wednesday night. Even with millions and millions of dollars in his bank account, the NBA Finals MVP still loves simple errands that most of us find mundane.
A quiet place where he can escape the fame
Antetokounmpo isn't a celebrity at heart, so he probably loves late-night grocery shopping because he can escape that world and become a normal human being again. On Wednesday night, he followed his first tweet up with a selfie of himself in a CVS donning a hoodie and a mask with the caption, "Nobody recognises me!!" with two laughing emojis.
Never change, Giannis. Never change.