Michael Jordan Came Within Days of Changing Giannis Antetokounmpo's Future and Costing the Bucks Their Long-Awaited NBA Championship
Fourteen NBA teams, including Michael Jordan's Charlotte Hornets – they were still the Bobcats back then – passed on drafting Giannis Antetokounmpo in 2013. The Milwaukee Bucks picked wisely at No. 15 and just earned their first league title in half a century.
And that's where Jordan comes back into the story. He didn't like Antetokounmpo with Charlotte's fourth pick, but would he have selected the Greek Freak for Milwaukee at No. 15 back in 2013?
A long-forgotten episode makes it an interesting "what if."
Michael Jordan bought the Charlotte Bobcats in 2006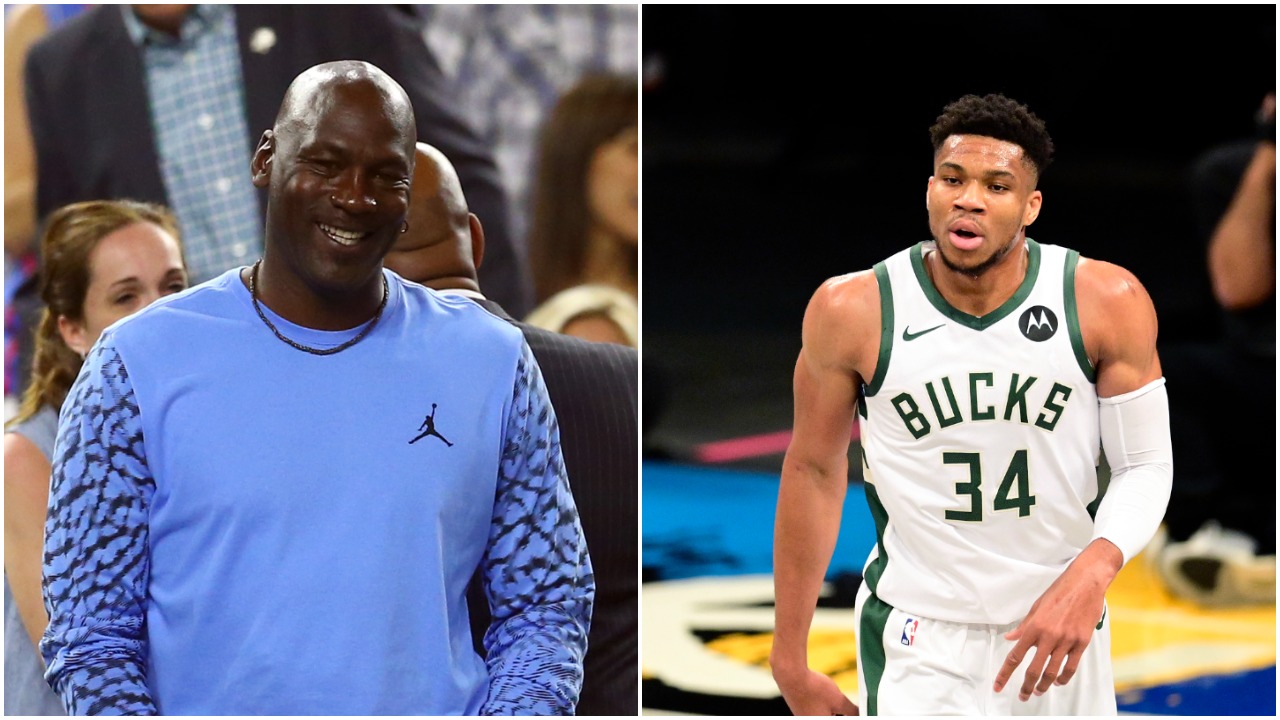 Jordan retired for the second time after the 2002-03 season with the Washington Wizards. In 2006, he acquired a minority stake in the Charlotte Bobcats, an expansion team after the original Charlotte Hornets left for New Orleans. As part of the arrangement, majority owner Robert L. Johnson granted Jordan control of basketball operations.
Johnson sold his remaining stake to a group that Jordan headed in February 2010. The Bobcats made the NBA playoffs to cap off that season, but the results since haven't been pretty. They hit rock bottom two years later with a 7-59 record in a strike-shortened season and have posted just two winning records since.
With the New Orleans franchise switching its name to the Pelicans, Charlotte reverted to its original Hornets mascot in 2014. Jordan remains majority owner, but there are a couple of interesting what-if scenarios to consider, one of which includes Antetokounmpo's fate.
Charlotte wasn't MJ's first attempt to buy a team
The NBA awarded George Shinn the original Charlotte Bobcats franchise for the 1988-89 season, and the region embraced the team. By a little more than a decade later, however, Shinn was hip-deep in personal and business trouble, and the public was turning on him. Then-commissioner David Stern encouraged Shinn to relinquish ownership, and Jordan came close to buying 49% of the team in 1999. That fell through because Shinn wanted to keep control of the operations, according to the Orlando Sentinel.
Had Jordan, a North Carolina native son, who relinquished his small stake in the Wizards in order to resume his playing career, taken ownership, the original Hornets almost certainly would never have left town.
Jordan's next run at buying a team came in 2003, when Herb Kohl put the Bucks up for sale. Kohl purchased the team for $18 million in 1985 and finally appeared ready to sell to a group that Jordan had pieced together following his retirement from the Wizards. ESPN reported at the time that the sides reached a tentative agreement in June and that Jordan might even run the draft room while Kohl awaited league approval to complete the sale.
Unfortunately for Jordan, Kohl decided to hang on to the team after sensing reluctance from the prospective local investors over the $170 million asking price. Kohl finally sold the majority interest to hedge fund managers Wes Edens and Marc Lasry in April 2014.
What if Michael Jordan had bought the Milwaukee Bucks?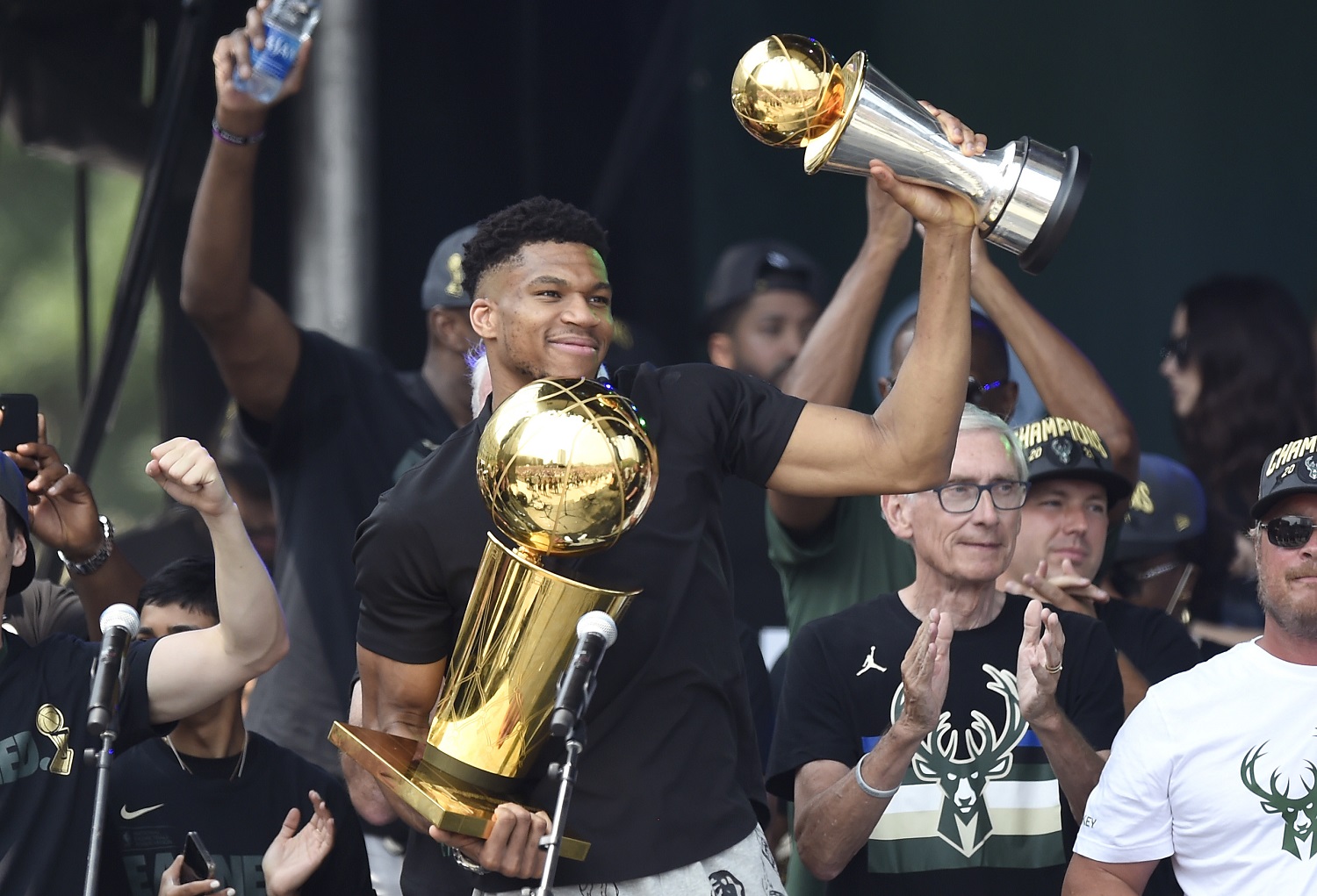 Jordan does not have a stellar history of making draft picks. In fact, Kemba Walker in 2011 was one of his few right calls, though PJ Washington (2019) and LaMelo Ball (2020) look as though they might pan out.
With that being the case, we circle back to the 2013 NBA Draft. Jordan brought Indiana's Cody Zeller to Charlotte with the fourth overall pick. With Zeller and a bunch of likely options already off the board, would Jordan have had the vision to snare Antetokounmpo at No. 15?
That same summer, would he have had the foresight to trade Brandon Jennings to the Detroit Pistons for Khris Middleton, who was coming off a nondescript rookie season?
All evidence from the way he has run the Hornets suggests that the answer is no. Bucks fans should be thankful that Kohl pulled back from the deal with Jordan when he did, or they would still be looking for that second NBA championship.
All stats courtesy of Basketball Reference.