LaMelo Ball is Getting a Familiar Teammate as the Hornets are About to Sign His Brother
Lavar Ball has long posited that the easiest way to an NBA championship is to have multiple Ball brothers on your team. The outspoken Ball patriarch has often lobbied for all of his sons, Lonzo Ball, LiAngelo Ball, and LaMelo Ball, to play together, and now that dream seems closer to reality than ever. With Lonzo and LiAngelo's NBA status up in the air, LaMelo's Charlotte Hornets are making a play for one of his well-known brothers.
Lonzo, LiAngelo, and LaMelo Ball are all at different points in their basketball careers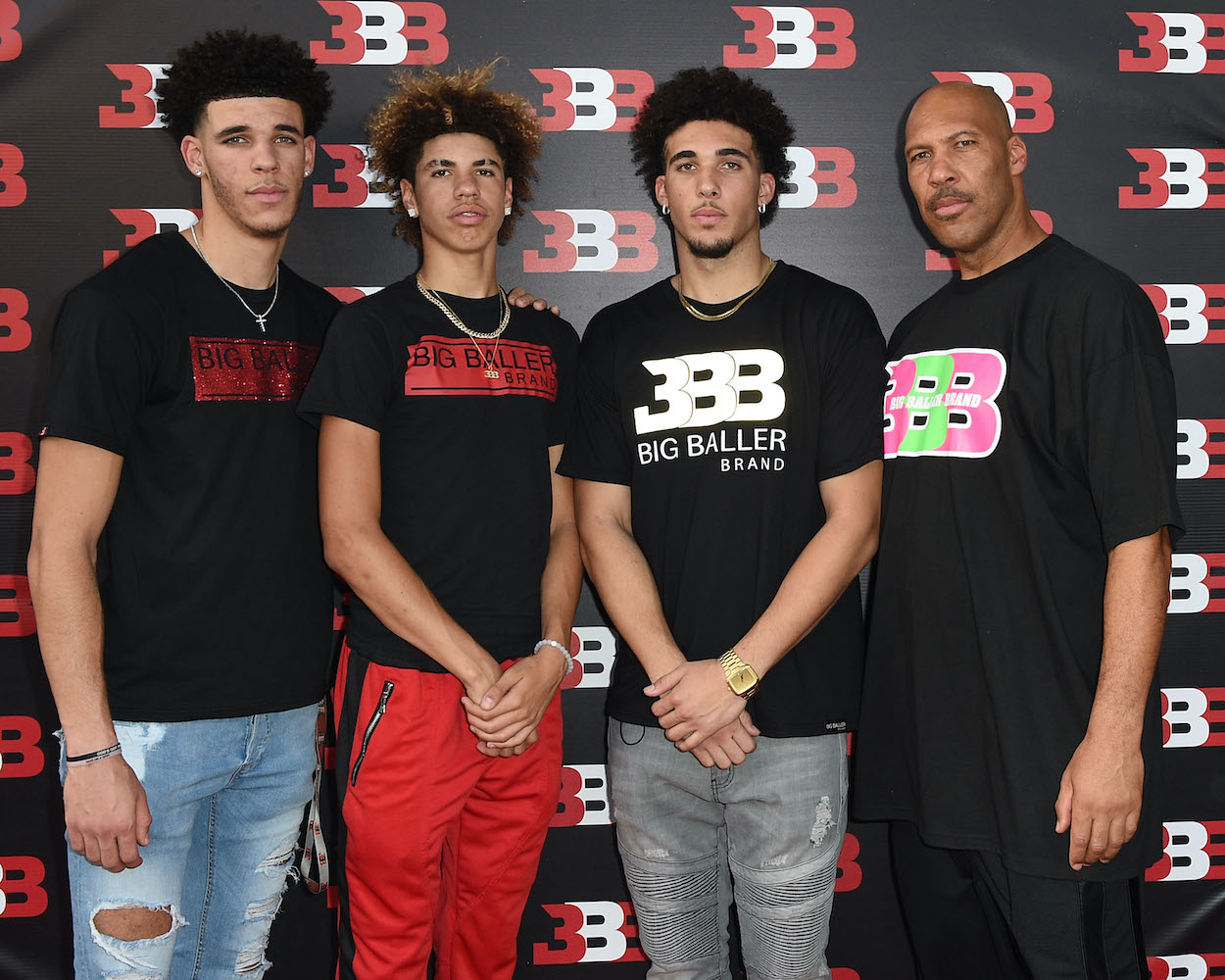 The Ball brothers all played together on one of the best high school basketball teams of all time at Chino Hills in California. Since then, their careers have all taken very different trajectories, and, in 2021, they find themselves in very different places basketball-wise.
The Charlotte Hornets have LaMelo Ball, who cemented himself with the franchise after a fantastic Rookie of the Year-winning campaign. The first-year phenomenon averaged 15.7 points, 5.9 rebounds, 6.1 assists, and 1.6 steals this year. And he won the ROY even though he played just 51 games due to a fractured right wrist. In the 2021 offseason, the Hornets are looking for different ways to build around their young superstar.
Lonzo Ball is a restricted free agent for the New Orleans Pelicans this offseason. He was part of another disappointing Pelicans squad in 2020-21 that failed even to make the Play-In Tournament. He did have a good year, though, averaging career highs in points (14.6), 3-point percentage (37.8%), field goal percentage (41.4%), and 3-pointers made (3.1).
LiAngelo Ball hasn't played a minute in the NBA but is still working to make the league. He has played Summer League for the Los Angeles Lakers, on the Oklahoma City Thunder's G League team, and signed a 10-day contract in the 2020 preseason with the Detroit Pistons.
The Charlotte Hornets are signing LiAngelo Ball
In his latest quest to join the NBA, LiAngleo Ball is scrimmaging with LaMelo's Charlotte Hornets, and the team is signing him to play on its Las Vegas Summer League Team in 2021, per Sports Illustrated.
Charlotte GM Mitch Kupchak says that "Gelo," as he calls him, is fitting in well with the organization. He currently is working as LaMelo Ball's workout partner, but Kupchak says the Hornets are going to bring LiAngelo into the fold for a real look:
[LiAngelo]'s a Division I player. He's a player that was recruited and played for UCLA. He's a real talent. Whether he's good enough right now, that remains to be seen. But he's fitting right in on the scrimmages that we play on Tuesdays and Thursdays. We'll bring him to that four-day camp, and we'll go from there.

Mitch Kupchak on LiAngelo Ball
There is no word yet as to whether or not LaMelo will play with his brother in Summer League. Second-year players often participate in Summer League, but young stars as accomplished as LaMelo generally do not. The fact that his brother is playing and the lack of a Summer League last season due to COVID-19 may entice the youngest Ball brother to play this year, though.
Lonzo Ball's future remains up in the air
The third and final piece to Lavar Ball's all Ball brother squad is the eldest sibling, Lonzo Ball. The former UCLA guard started his career with the Los Angeles Lakers before being exiled to the Big Easy as part of the Anthony Davis trade.
As a restricted free agent, the Pelicans reserve the right to match any offer Lonzo Ball would get on the open market. It is hard to tell currently, though, whether or not New Orleans would do so.
The team fired first-year head coach Stan Van Gundy and is scrambling to make moves that will make the team a winner and keep their superstar, Zion Williamson, happy. Williamson has publically backed retaining Lonzo, but the team may have grader plans in mind at the point guard position.
Rumors are that the team wants to pursue Toronto Raptors free agent Kyle Lowry this offseason aggressively. GM David Griffin's latest move, trading Steven Adams and Eric Bledsoe to the Memphis Grizzlies for Jonas Valanciunas, gives the Pelicans the flexibility to go either route. They now have the cap room to match a Lonzo Ball offer or sign Lowry outright. 
Whether Lonzo Ball ends up back in New Orleans or with another team such as the New York Knicks or Chicago Bulls, chances are Charlotte isn't on the table this season. If LiAngleo plays well this summer, however, Lavar Ball could get one step closer to his dream. 
All stats courtesy of Basketball Reference