Do Olympic Athletes Get Paid for Winning Gold Medals?
Xander Schauffele of the United States and Hideki Matsuyama of Japan have banked a combined $9 million in winnings on the PGA Tour this season. There are potential awards at stake in the Olympics, too. But like their NBA brethren competing in Tokyo, going for the gold is more a matter of pride than prize money.
That's not the case for all, however. Athletes in lesser-known sports from some nations are chasing lucrative rewards from their respective Olympic committees. Some of the money is borderline outlandish.
Do Olympic athletes get paid for winning gold medals?
Hardly anyone outside of the weightlifting community heard of Hidilyn Diaz before the first few days of the Tokyo Olympics. That changed following her winning performance and the story that followed.
Diaz, 30, won the women's 55-kilogram gold medal in a story of sheer perseverance. She qualified for her fourth Olympics by training in Malaysia for five months, improvising with water containers while stranded there by coronavirus-related travel restrictions.
Her gold medal marked a first by an athlete from the Philippines, making her an immediate national hero. It also made her wealthy because her country is among those that reward medalists.
In addition to the $200,000 that the Philippine Sports Commission pays its country's gold medalists, businesses put up another $400,000. She also reportedly received offers of two homes.
The money varies dramatically from country to country
Although the International Olympic Committee doesn't pay prize money to athletes who earn medals, the rewards that some individual countries offer are impressive.
CNBC compiled data from a dozen countries that reward their athletes for winning medals at the Tokyo Olympics:
| | | | |
| --- | --- | --- | --- |
| Country | Gold | Silver | Bronze |
| Singapore | $737,000 | $369,000 | $184,000 |
| Kazakhstan | $250,000 | $150,000 | $75,000 |
| Malaysia | $236,000 | $71,000 | $24,000 |
| Italy | $213,000 | $107,000 | $71.000 |
| Philippines | $200,000 | $99,000 | $40,000 |
| Hungary | $168,000 | $126,000 | $96,000 |
| Brazil | $49,000 | $29,000 | $20,000 |
| Japan | $45,000 | $18,000 | $9,000 |
| United States | $37,500 | $22,500 | $7,500 |
| South Africa | $37,000 | $19,000 | $7.000 |
| Canada | $16,000 | $12,000 | $8,000 |
| Australia | $15,000 | $11,000 | $7,000 |
While Singapore rewards its medalists most lavishly, the catch is that the government does not have to pay off very often. Singapore has won just five medals in its history, and the only gold came in the 2016 swimming competition in Rio de Janeiro.
Not all rewards come in the form of cold, hard cash. Before the fall of the Soviet Union, the nation's medalists earned upgraded apartments or other living arrangements. In addition, many of their athletes were technically soldiers in the Red Army but trained or competed full-time. They had no actual military responsibilities while enjoying a variety of perks.
Rewards for U.S. athletes are modest but usually tax-free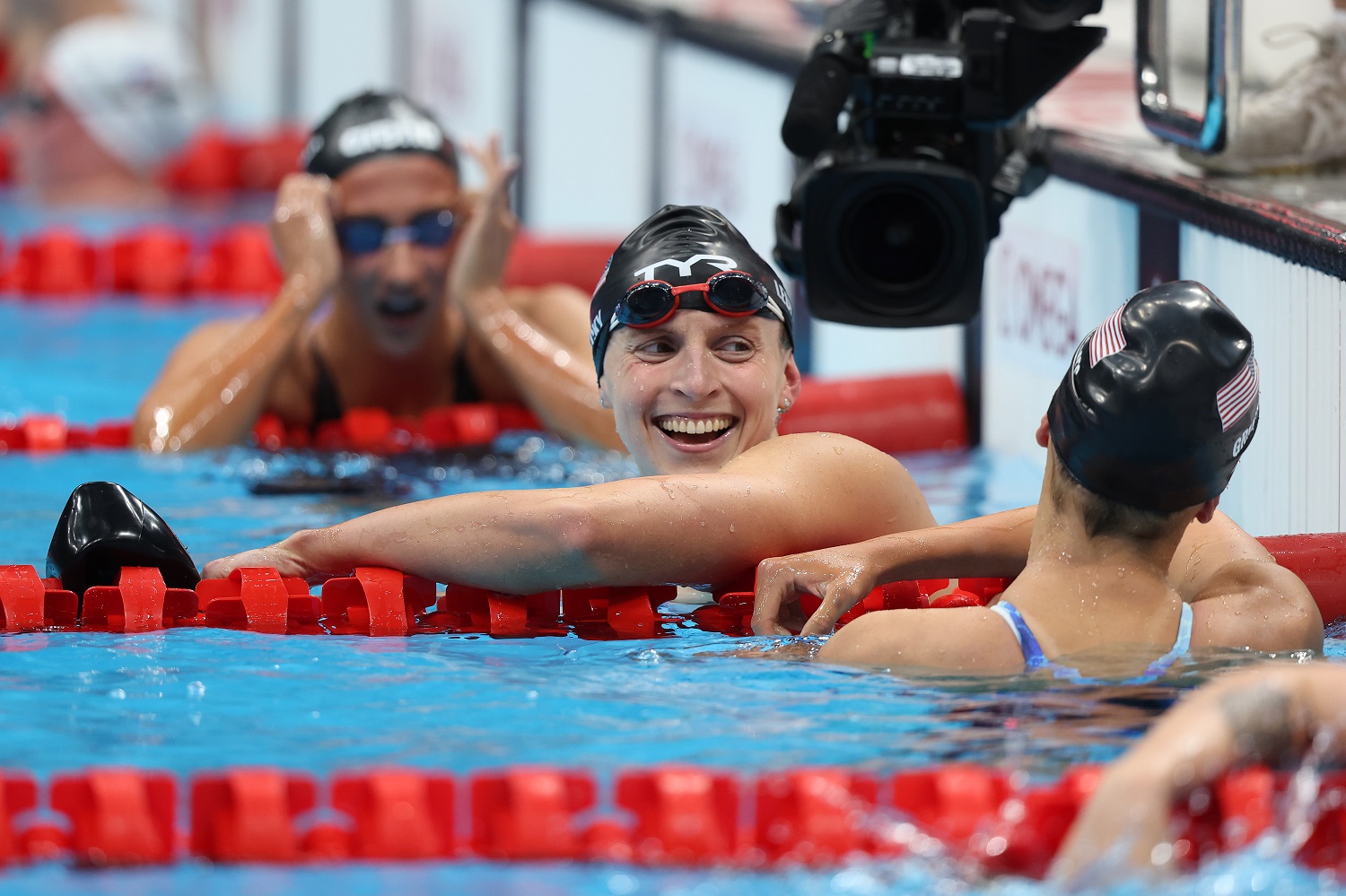 It may seem as though the United States undervalues its athletes' excellence by paying just $37,500 to gold medalists. Silver and bronze medals are worth $22,500 and $15,000, respectively. However, Team USA pays out more frequently than any other country. American athletes outdistanced China, 104-91, in the 2012 medal standings at London.  The margin was 121-70 at Rio de Janeiro in 2016.
Bear in mind, too, that athletes in many team sports are professionals who earn substantial salaries from their basketball, hockey, and soccer teams. As for lesser-paid athletes, their Olympic prize money generally is not taxable for total incomes under $1 million. Kevin Durant and Draymond Green don't figure to care either way.
Even many U.S. Olympians who don't make it onto the awards podium still benefit throughout the year. The respective national governing bodies in the Olympic sports set their own stipends. According to Newsweek, a U.S. swimmer ranking in the top 16 in the world is eligible for about $40,000 a year.
That's on top of whatever individual endorsement deals that athletes sign. For instance, swimmer Katie Ledecky reportedly signed a six-year, $7 million agreement with swimwear apparel company TYR in 2018.
That dwarfs the $37,500 she picks up with seeming regularity for her gold medals.
Like Sportscasting on Facebook. Follow us on Twitter @sportscasting19.