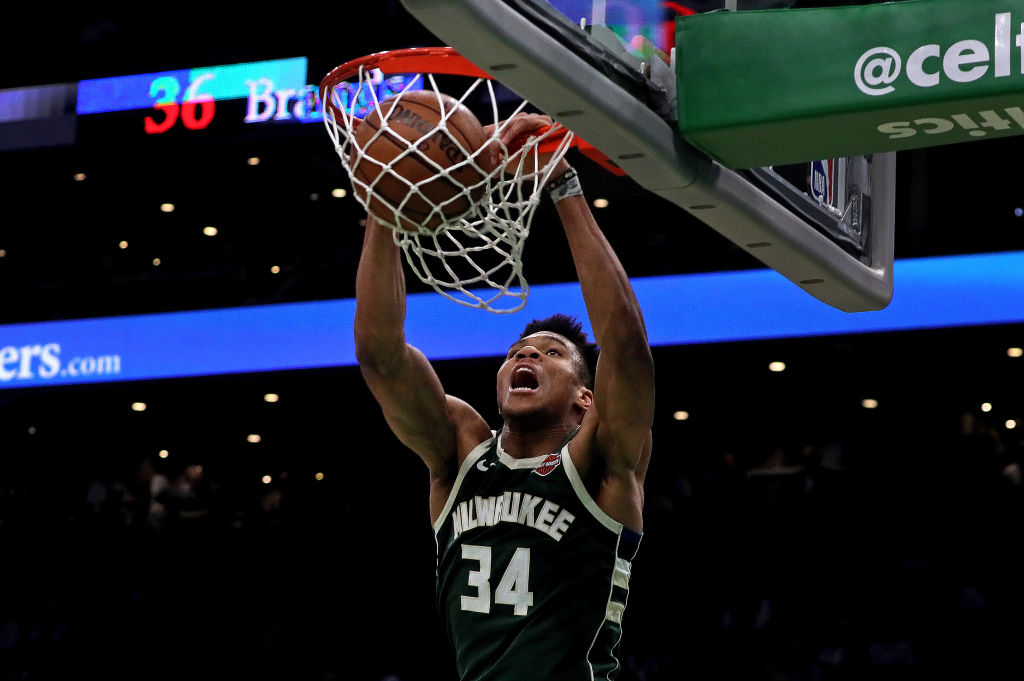 Giannis Antetokounmpo and 4 Other NBA Stars Who Should ask to be Traded
It sounds bizarre, but Giannis Antetokounmpo should ask for a trade out of Milwaukee, and four other NBA stars should ask for trades, too.
Giannis Antetokounmpo is one of basketball's biggest stars. As an NBA player, there are few people on the planet who can go toe-to-toe with the league's reigning MVP. His time in Milwaukee has led to moderate success as the team builds around the franchise star, but there are a few people who believe he should look to exit Milwaukee as soon as possible. Why would he leave Milwaukee? Are there other stars that need a change of scenery? Let's look at the Greek Freak and five other NBA stars that should request a trade.

Giannis Antetokounmpo, Milwaukee Bucks
Giannis Antetokounmpo had his best season in 2018-19, he put up 28 points and 12 rebounds per game while leading Milwaukee to the No. 1 seed in the Eastern Conference playoffs. The Bucks took a 2-0 lead on the Toronto Raptors in the Eastern Conference Finals, before losing four straight to end the season to the eventual NBA champs. 

So why should he request a trade with Kawhi Leonard headed to the West? Because Milwaukee's success might be fleeting. 

The Bucks traded away Malcolm Brogdon in favor of signing Khris Middleton, and they will have to pay the shooter $175 million over the next five seasons. We think once it's time to pay Antetokounmpo a supermax contract, there may not be enough money to bring in a second superstar.

Bradley Beal, Washington Wizards
Beal has been on the trade block a few times, so it wouldn't surprise us to see him ask to head out of the nation's capital. He and star John Wall don't always get along on the court, and with Wall sidelined into sometime next season, it could be another trip to the bottom of the Eastern Conference standings. Could he head to Miami to team up with Jimmy Butler?

Chris Paul, Oklahoma City Thunder
The Thunder recently acquired Paul from the Houston Rockets after trading former MVP Russell Westbrook, but it doesn't mean they are done wheeling-and-dealing. Paul is one of the biggest NBA stars, and almost any team would be lucky to have him. He is a target of the Miami Heat, and we don't expect him to be on the Oklahoma City roster at the start of the season. The only issue with Paul is his contract, which has three seasons and $124 million remaining.

Devin Booker, Phoenix Suns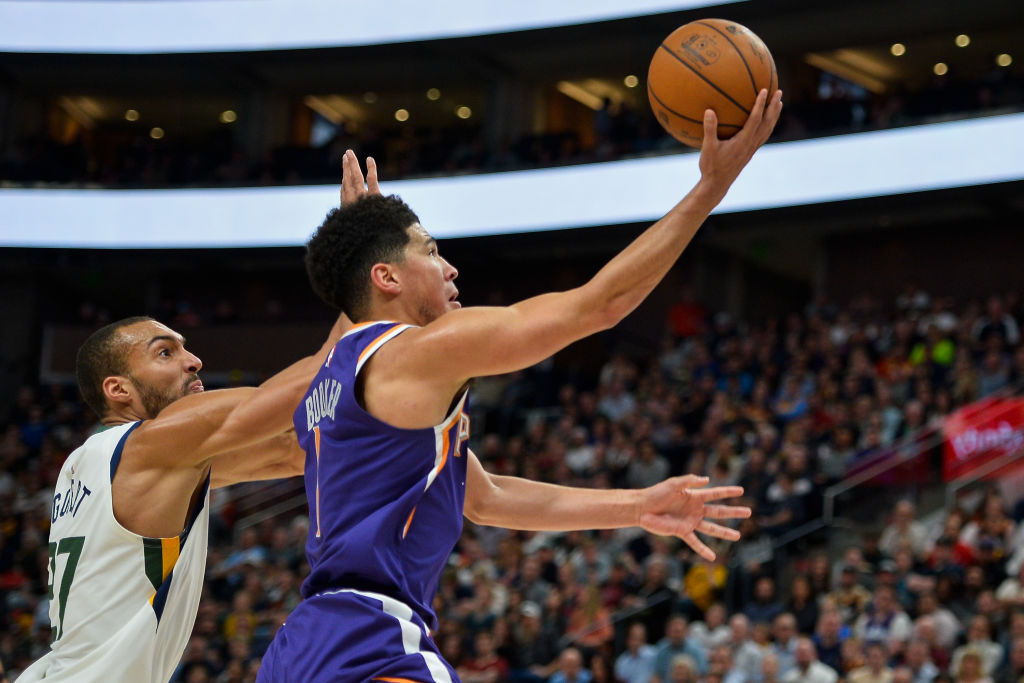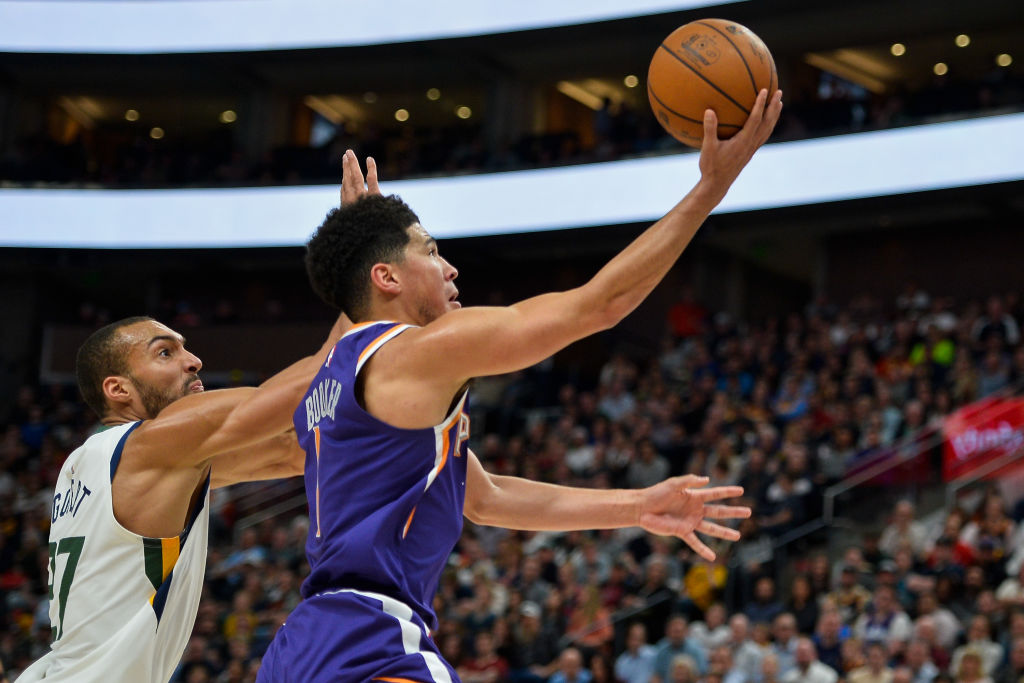 How good is Devin Booker? You can't really tell because he has been stuck on horrible teams in Phoenix, and the former 70-point scorer should request a trade out of the city. Booker can put up points in a hurry, but playing on poor teams with bad roster management keeps you out of the consciousness of casual NBA fans. 

Some good places he could fit in are Golden State, Orlando, or with the Detroit Pistons.

Jayson Tatum, Boston Celtics
Why did we include the second-year player on this list? Once Gordon Hayward returned to the Celtics lineup, Tatum saw his numbers dip. With Kemba Walker coming to town, you would expect excitement from Tatum, but we think moving to a new franchise would be best for the potential All-Star. One possible destination is the Sacramento Kings, who could create a trade package including Buddy Hield. 

Which NBA stars do you think should ask for a trade?
Who do you think would be smart to request a trade heading into the 2019-20 season? An NBA star like Giannis Antetokounmpo could become the top player in the Eastern Conference, but should he head out of Milwaukee before it's too late?

Or how about a veteran superstar like Chris Paul? A tandem of him and Jimmy Butler could turn Miami into a playoff contender again. Check out our NBA section for more news and notes from around the Association.