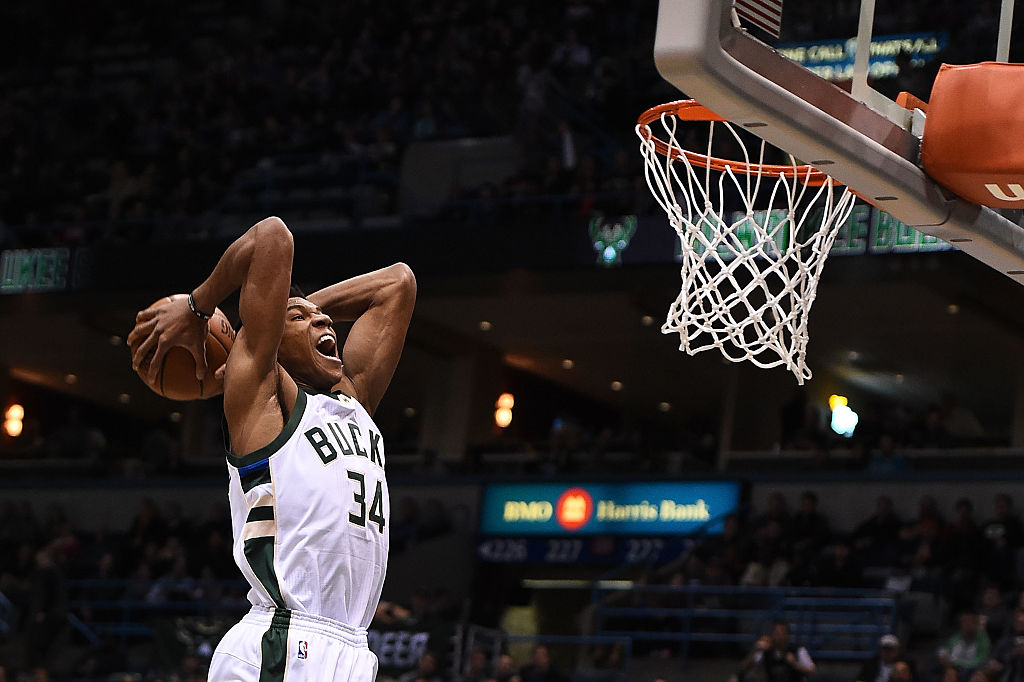 Will This 1 Player Beat Out Giannis Antetokounmpo and James Harden for NBA MVP?
One surprising player has the potential to garner some votes for NBA MVP, especially if you go with the textbook definition of valuable.
With the NBA playoffs in full swing, fans are seeing their favorite players hit clutch shot after clutch shot to win their first-round series. Players can take their game to the next level in the postseason, turning an excellent regular season into an even better playoff run. One player taking his game to new heights is Toronto Raptors forward Pascal Siakam. Likely the next Most Improved Player, he has a potential case to garner some votes for NBA MVP. We will discuss why he should be considered a candidate and compare him to the other players at the top of the list.

Making a case for Pascal Siakam
Toronto's Pascal Siakam averaged seven points and four rebounds last season. His minutes increased this year, and so did his production. He put up All-Star level numbers by averaging 17 points and seven rebounds per game in 2018-19.
Siakam is a much better scorer and two-way player now than he was last season, and he's even better in the postseason. In the Raptors' series win against Orlando, he averaged 22 points and nine rebounds per game.

Pascal Siakam might not have jaw-dropping stats, but FiveThirtyEight makes a case for him as NBA MVP, with the emphasis on valuable. Based on his real plus-minus, adjusted wins, win value, and his paltry salary, Siakam has the greatest difference between his win value and actual salary at $35 million. That figure is higher than presumptive NBA MVP finalists Giannis Antetokounmpo, Paul George, Richard Harden, and Kawhi Leonard. Siakam gives Toronto the most bang for its buck, which is why he is the most valuable player in terms of payroll vs. production.

Why Siakam won't win NBA MVP
One drawback to a Siakam case for NBA MVP is the fact he plays in Toronto, so he has Kawhi Leonard stealing votes from him with an MVP-caliber season of his own.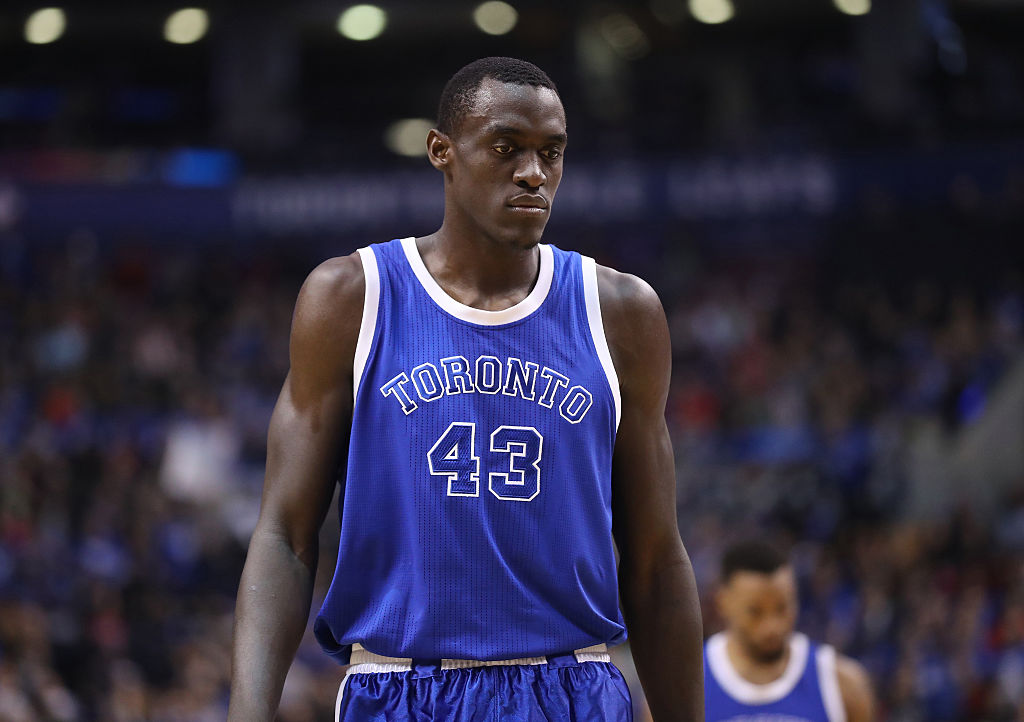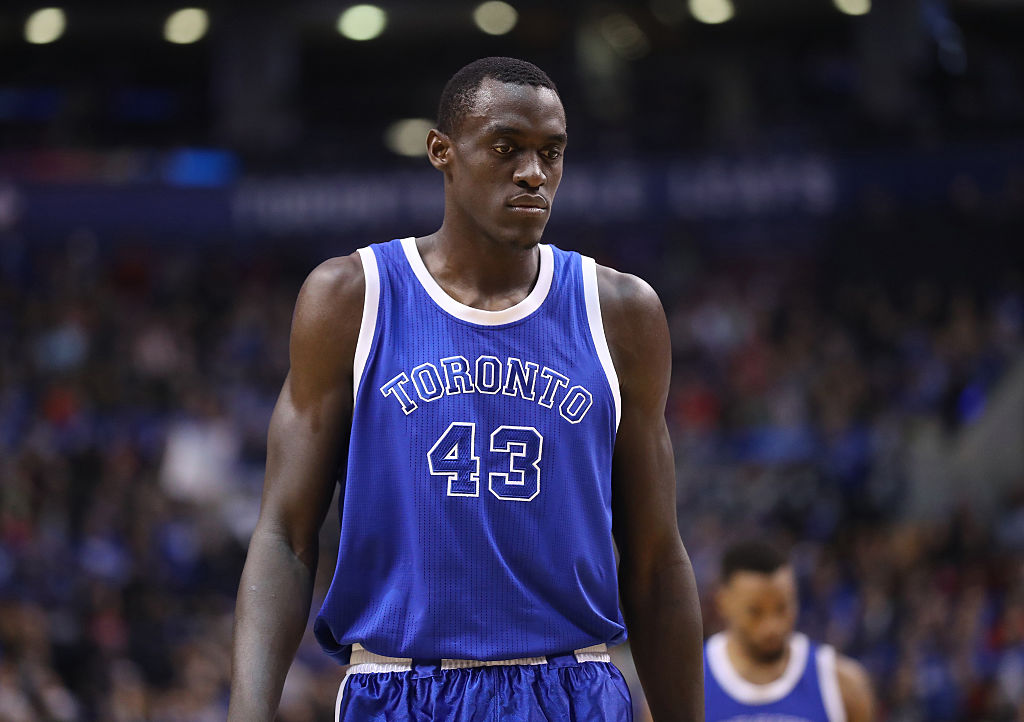 Siakam also doesn't have any of the other accolades, such as All-Star game appearances or scoring titles, that most MVP candidates have. In a perfect world, a glue guy and bargain player based on payroll vs. production has a chance to win MVP, but this isn't a perfect world. The list of legitimate NBA MVP candidates isn't very long.
Making the case for James Harden
Harden's offensive explosion has wowed fans all season long. He averaged more than 36 points per game this year, and at one point he went 32 straight games with 30-plus points. He has made defenders look silly while leading the Rockets to the fourth seed in a tightly contested Western Conference.

Harden has been the frontrunner for the race pretty much all year, but we have to figure his play during the postseason will determine how many votes he gets when is time to cast a ballot.

Why Giannis Antetokounmpo should be NBA MVP
The Greek Freak put up career-best numbers this season, and he has made gravity-defying plays on both ends of the floor. In short, he's well on his way to becoming one of the NBA's budding superstars. He averaged 27 points and 12 rebounds per game this season while leading the Bucks to the No. 1 seed in the Eastern Conference. Milwaukee started strong in the postseason and swept Detroit in the first round. It wouldn't surprise us to see Giannis pick up enough votes to win a tight race against James Harden.

Making a case for Kawhi Leonard
Many people seem to forget how dominant Kawhi Leonard can be when healthy. Although he played in just a handful of games in the 2017-18 season, Leonard was in the thick of the MVP race the previous season. The trade to Toronto helped him open up his offensive game, and he averaged 26 points and seven rebounds per game this season.

He also is a menace on the defensive end of the floor and had one of the best defense of plays of the year when he had a "no-look" steal in the first half of the season. Leonard isn't a household name like Harden or Giannis, but as perhaps the best two-way player in the game, however, you can make a case for him as NBA MVP.
There's an argument between Leonard and Kevin Durant being the best two-way player in the league, but fans could see Leonard take his game to another level as he reaches the prime of his career.