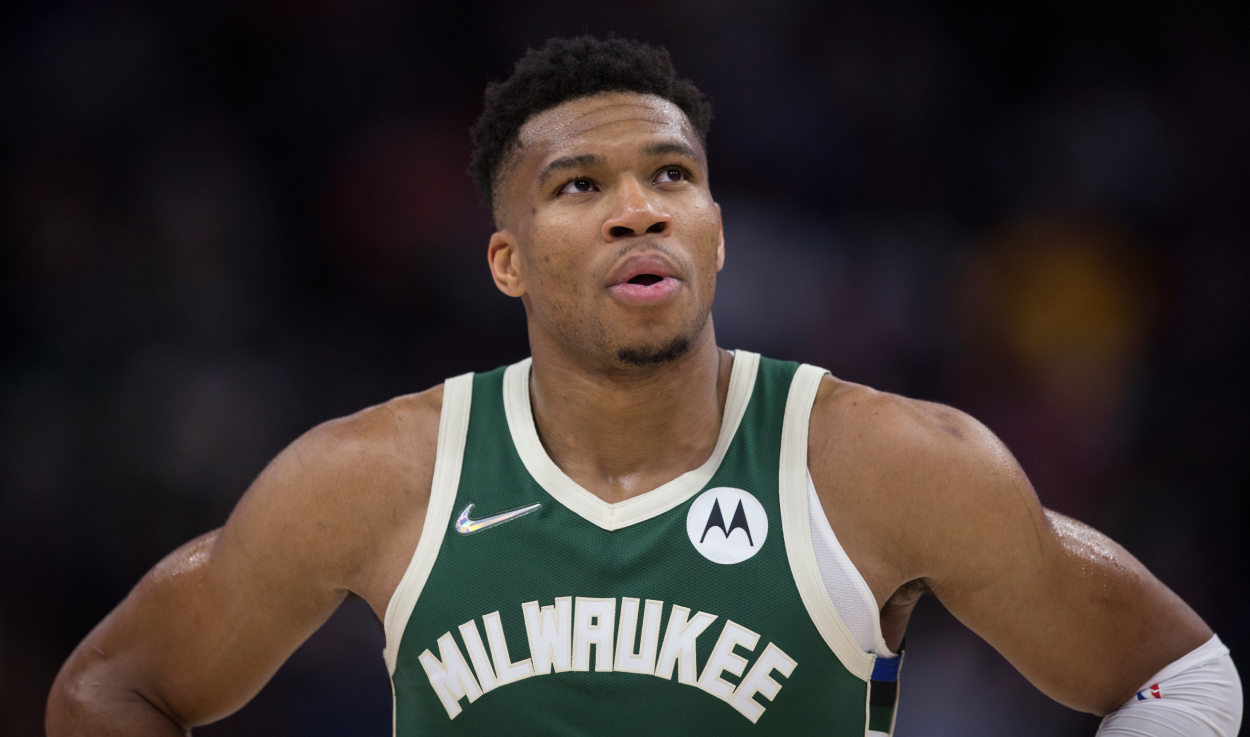 Giannis Antetokounmpo Refuses to Rewatch His Epic 50-Point, NBA Finals-Clinching Performance: 'I Want to Keep Playing With an Edge'
Giannis Antetokounmpo refuses to rewatch his epic 50-point performance in his team's NBA Finals-clinching victory.
Giannis Antetokounmpo is not one for reminiscing. The Milwaukee Bucks star and two-time MVP soaked up the moment in late July when he poured in 50 points to lead the Bucks to their first NBA title in 40 years. Milwaukee downed the Phoenix Suns 105-98 in Game 6, setting off a wild victory celebration.
Since then, the Greek Freak hasn't bothered to rewatch the game. He has no intention of doing so. He recently explained why he doesn't want to relive the glory.
Giannis Antetokounmpo came up big when it counted most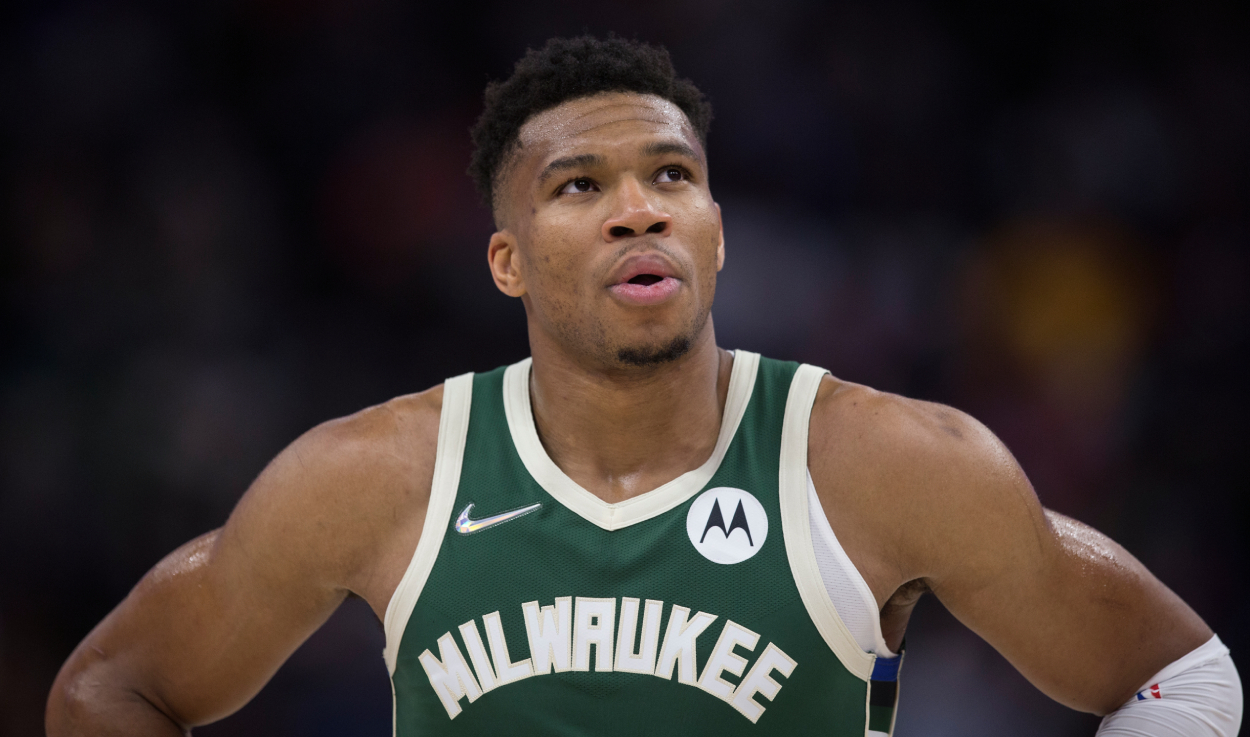 Much was made of Antetokounmpo's struggles at the free-throw line during last year's postseason run. He was mocked on the road as fans counted how long it took him to take his shot. Antetokounmpo got the last laugh in Game 6 when the Bucks claimed their first NBA title since 1971.
The Greek Freak made 17 of 19 foul shots and finished with 50 points as the Bucks clinched the championship. He also added 14 rebounds and five blocks.
More importantly for Antetokounmpo was that he earned his first NBA title.
"People told me I can't make free throws, and I made them tonight. And I'm a freaking champion," Antetokounmpo said after the game, per ESPN.
Antetokounmpo's performance was the third time in the series when he finished a game with at least 40 points and 10 rebounds. He came up big when his team needed him most. He was at his best in the series clincher.
Giannis Antetokounmpo refuses to rewatch his epic Game 6 performance
After the Bucks sealed the deal against the Suns, Antetokounmpo celebrated. He soaked in the moment, living it up and realizing how far he had come since his days as a poor child growing up in Greece. After he did his celebrating, he quickly moved on.
He has never gone back to relive the moment.
"It's in the past," he said in a YouTube video posted by the Bucks. "We gotta move on, good or bad. Obviously, the result is a great result. We won the NBA championship but if we stay in that too long, it makes you feel comfortable.
"It takes my edge away. I want to be the best that I can be, and I want to keep playing with an edge. I don't want to be satisfied, and I feel if you watch a lot of highlights and clips of you doing well, you can get satisfied with yourself."
Antetokounmpo said he was in a zone during that Game 6
When Antetokounmpo was on the court during Game 6 of the 2021 NBA Finals, he was locked in. He said he was in the moment, never losing focus on what was in front of him.
"I was so locked in," he said, "one possession at a time. How can I help rebound and get in passing lanes? I was so locked in that I probably played like 10-15 minutes without remembering. I was just so in the moment, not thinking about what happened before.
"It's almost like, have you ever drive a car for like 10 minutes going home and all of a sudden you're home but you don't remember the drive? You were so locked in. You're kind of like in autopilot. In basketball, we call that in the zone. I think."
Before the game, Antetokounmpo said he didn't think about basketball.
"I was trying to stay as relaxed as possible," he said, "and enjoy time with my family. If you think about the game, you kind of get tensed up. You're so excited in a game like that that the game is going to be faster for you. I know once I step on the floor, I can turn it up.
I knew that the trophy was in the building, and I knew I didn't want to go bacK to Phoenix because it was too hot."