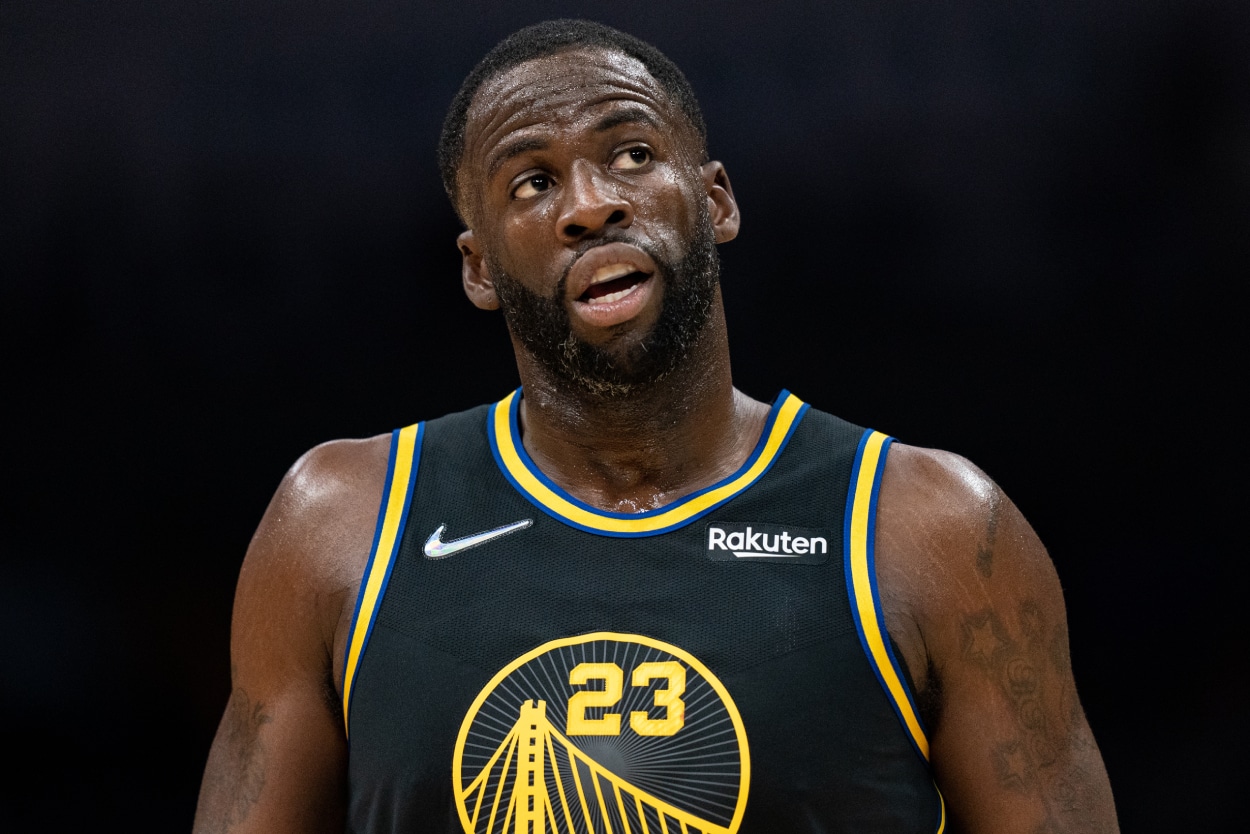 Golden State Warriors: Stephen A. Smith Asks Tough Question About Draymond Green
Draymond Green played poorly in Game 1 of the 2022 NBA Finals. Here's the tough question Stephen A. Smith asked about the Golden State Warriors star.
There were numerous disappointing takeaways from the Golden State Warriors' Game 1 loss in the 2022 NBA Finals. But there was none more discouraging than Draymond Green's poor play.
Green gave little to no production on the offensive end of the court, scoring just four points. So, ESPN's Stephen A. Smith asked a difficult question about him the day after the game.
What would this team look like if Green gave them consistent shooting?
Stephen A. Smith asked a tough question about Draymond Green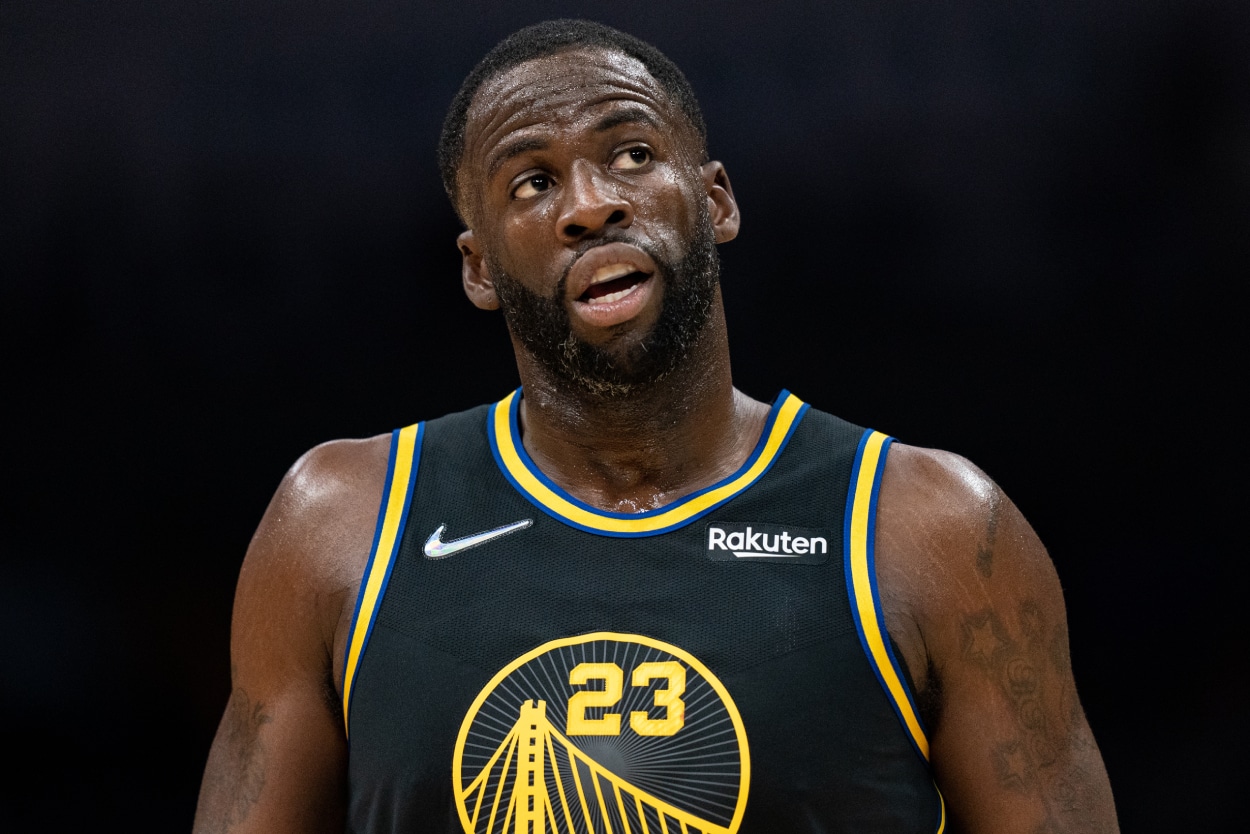 A lot went wrong for the Warriors in Game 1 of the Finals. They let a 15-point third-quarter lead slip away, and the Boston Celtics, who the Dubs split the season series with, outscored them 40-16 in the fourth to win 120-108.
So, how different would things have been had Draymond Green made a few more shots?
The four-time All-Star scored just four points on 2-of-12 shooting. He also missed all four of his three-point attempts.
"All-world defensive player, orchestrator, your point forward, distributor of the basketball, basketball savant; could you imagine how lethal the Golden State Warriors would be if Draymond Green was a reliable perimeter shooter?" Smith said on the June 3 episode of First Take. "Think about that because you couldn't leave him open, and that would open the flood gates. … I believe in Dray, that when you put the pressure on him, and you point to him, and you say, 'It's you. If you don't do this, they gonna lose.' I think that he'll make sure he does his job (in that scenario), but he has to because Boston is daring him to do so."
Smith made a good point. No, Green has never been a big-time scorer. But he needs to knock down open shots. The Celtics are an intelligent defensive team with multiple stars on that end of the court. If he can't hit easy field-goal attempts, he will become a liability on the offensive end.
The Warriors need 2016 Draymond (or a version close to it) if they want to win this series.
Draymond Green needs to channel his 2016 NBA Finals performances
The Warriors have numerous weapons, but the Celtics will continue focusing their defensive attention on guys like Stephen Curry, Klay Thompson, Andrew Wiggins, and Jordan Poole if Draymond Green continues missing.
Green attempted almost twice as many shots in Game 1 as he has on average this postseason, resulting in an atrocious shooting percentage. Why wouldn't the Celtics continue their same defensive strategy?
They certainly wouldn't leave Green open if he started making more baskets.
During the 2016 NBA Finals, Green — who didn't play in a Game 5 loss due to a suspension — averaged 16.5 points and made 40.6% of his three-pointers. He scored 28 in Game 2 and dropped a whopping 32 on six threes in Game 7. He's capable of making buckets if he needs to, but he hasn't done it at a high rate this postseason. Green has only recorded double-digit points in eight of his 17 playoff games this year. If the Warriors want to win, they need more from him.
Golden State still has a terrific opportunity to win this series. The Celtics only have a 1-0 lead. But some help from Draymond Green would propel the Warriors' offense to another level. They need him to channel his 2016 performances and help lead them to another championship.
Stats courtesy of Basketball Reference