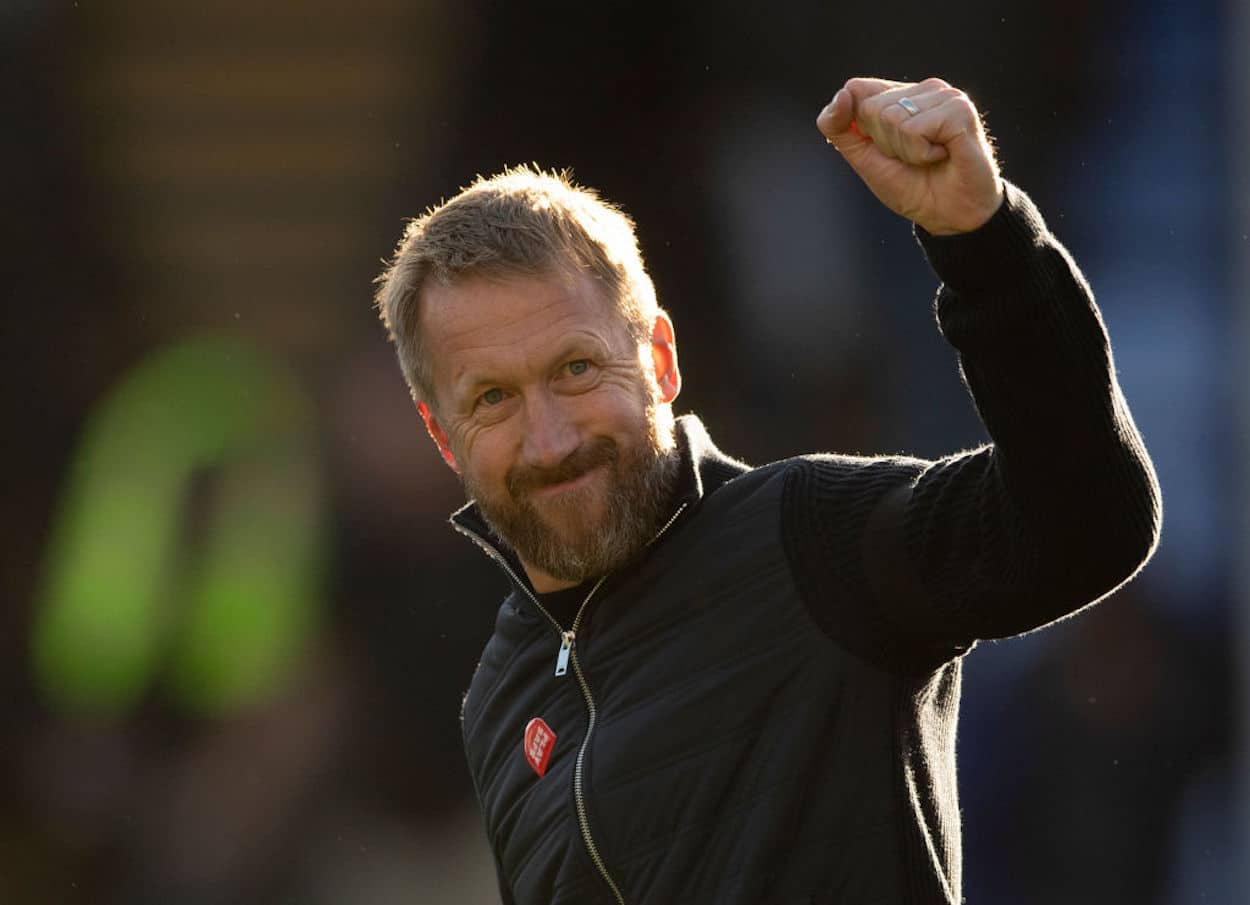 Graham Potter's Road to Chelsea Strikes Proves the Shortcomings of the 'Old Boys' Club'
Graham Potter hasn't taken a conventional road to Chelsea, and that's why his hiring could be so significant.
No matter the sport in question, hiring a new head coach can be a tricky proposition. Given the importance of that role — trying to win with a questionable leader is like building a house on a sandy foundation — many teams play it safe. They pick a candidate who's been around the block, been there and done that, or whatever other cliche you'd prefer. And while Graham Potter does have plenty of experience, he's not exactly the stereotypical "football man."
That might seem like a bold choice for a club like Chelsea, which expects to win now and in the future. Potter, however, is more than a strong manager; he's also an example of what pro sports can so often avoid: unconventional wisdom from a so-called outsider.
Graham Potter wasn't a decorated player or manager before finding success at Brighton
In fairness, success can be a subjective term. Winning the Swedish cup, for example, is a bigger deal in Sweden than it would be in England. Even with that caveat out of the way, it's not like Potter built up a massive trophy room at any point during his career.
As a player, Potter spent his time bouncing between clubs sitting throughout England's pyramid. He made a handful of Premier League appearances and earned a single cap for England's Under-21 squad but wasn't exactly a blue-blood playing for the country's biggest clubs. After hanging up his boots, that trend continued.
He earned a degree in social sciences from the Open University and took a job as the University of Hull's football development manager. As Philip Buckingham and Dominic Fifield reported for The Athletic, Potter showed some of the traits that set him apart from other footballers during that early work. He was smart, well-spoken, and, perhaps most strikingly, nice. He trained his players hard and treated them like professionals, but remembered that everyone was an individual human being.
From there, Potter took more unconventional jobs. He served as the technical director for Ghana's women's national team, took a job at Leeds Metropolitan University, and then moved on to semi-professional football, where he managed Leeds Carnegie. After that, he stepped up to the relative big-time: Ostersund, who then sat in the lower tiers of Swedish football.
In Scandinavia, Potter led his club up the ranks to the Allsvenskan (the country's top division) and even European completion. Ostersund faced Arsenal during the 2017-18 Europa League, even managing to win at the Emirates before losing in the return leg.
That success earned Potter a job at Swansea City, who had just been relegated out of the Premier League. After 51 matches in Wales, though, he was on his way to the Premier League. With Brighton, he turned the Seagulls into a capable Premier League side, beating some of the big boys and playing attractive football along the way. That earned him a move to Chelsea, taking him into England's elite.
Potter's success shows what can happen if you're willing to look beyond conventional sporting wisdom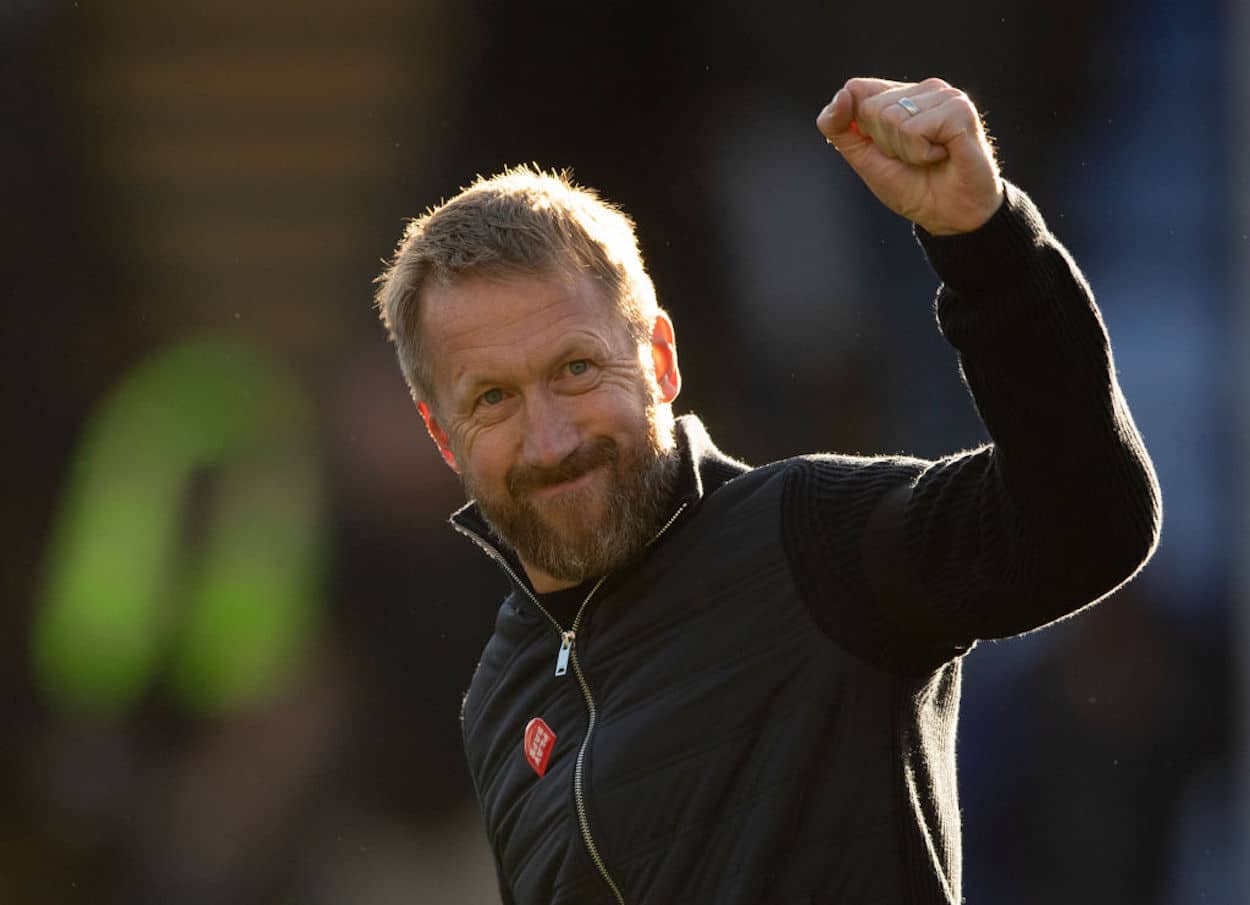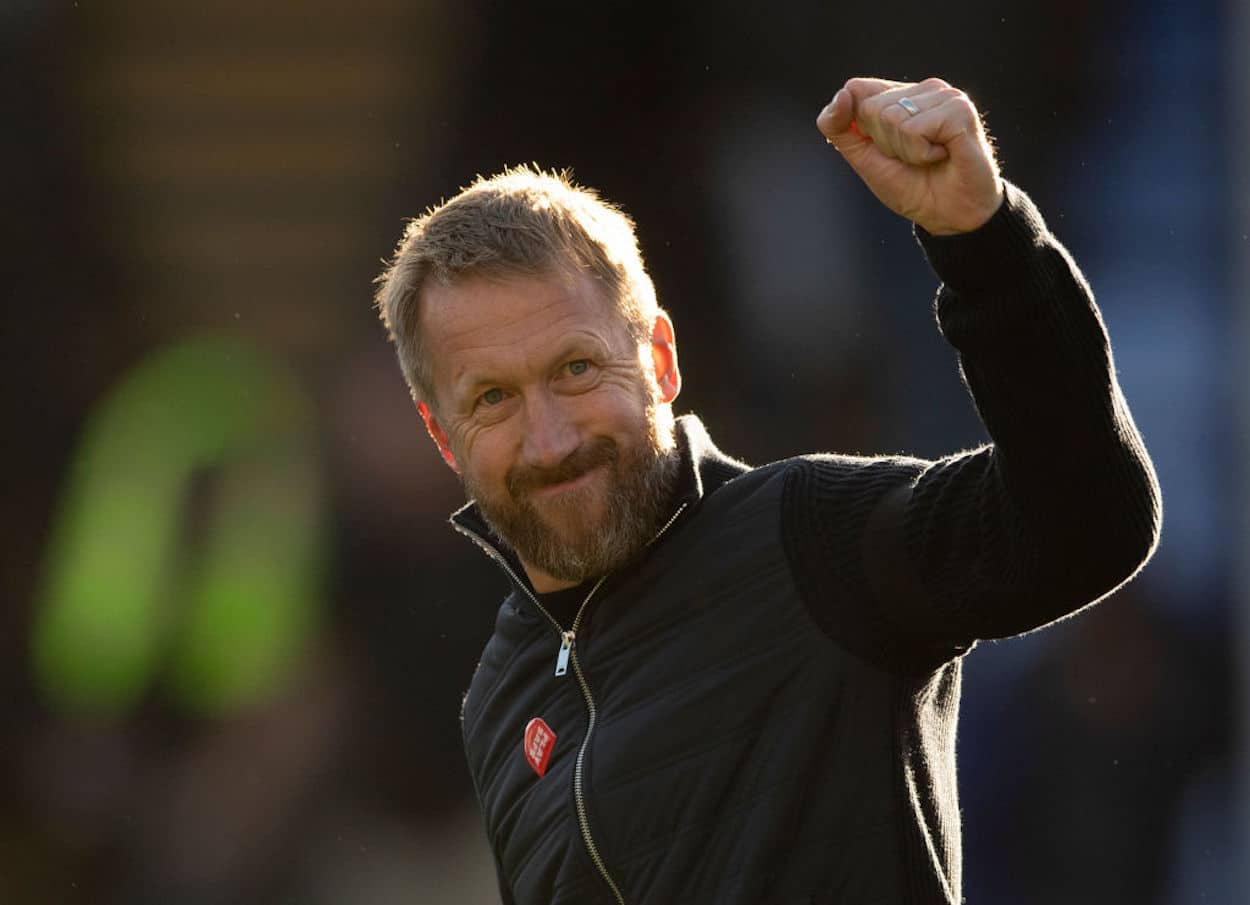 Looking at Potter's life story, it's easy to see how he'd be overlooked. His playing career never made headlines, and he never worked at a truly "big" club until Chelsea. Earning a social sciences degree, studying emotional intelligence, and treating his players like human beings might not be what you'd associate with a top-notch manager, but they clearly worked.
For a more visceral example, consider one training method recounted in the Athletic piece.
"He'd try different things as well," Steve Barrett, who played under Potter at the University of Hull before moving on to work for Hull City, recalled. "I'll always remember how he'd have us playing silent football sometimes. No one was allowed to talk. Any team is told about how much you have to rely on talking to each other but playing silent football made you get your head up and look. It made you think differently."
If you heard about a manager at a big-six club doing that, it's easy to imagine pundits mocking him. Just think about how Mikel Arteta's motivational ideas were plastered all over social media.
By being an "outsider," though, Potter was able to do things his own way. He could understand the human side of football, take tactics from the influences he liked, and synthesize it all into his own style.
That's not to say that hiring a smaller-name manager is an automatic ticket to success. Working at a big club comes with its own unique challenges, and, for all we know, Potter might not be able to shine at Chelsea, where winning trophies is an expectation. His success, however, shows what exists beyond the standard search window.
Hiring a retread — let's use Sam Allardyce as an example — is safe. You know exactly what you get, and that's the appeal. If you only hire from known quantities, proven managers, and names who found success as a player, nothing is going to change. The bottom won't fall out, but you probably won't hit a home run, either.
To that end, Graham Potter is a bigger success story than you might think. Beyond his own success, he's hopefully paved the road for more innovation, creativity, and overall diversity in the Premier League.
Like Sportscasting on Facebook. Follow us on Twitter @sportscasting19 and subscribe to our YouTube channel.