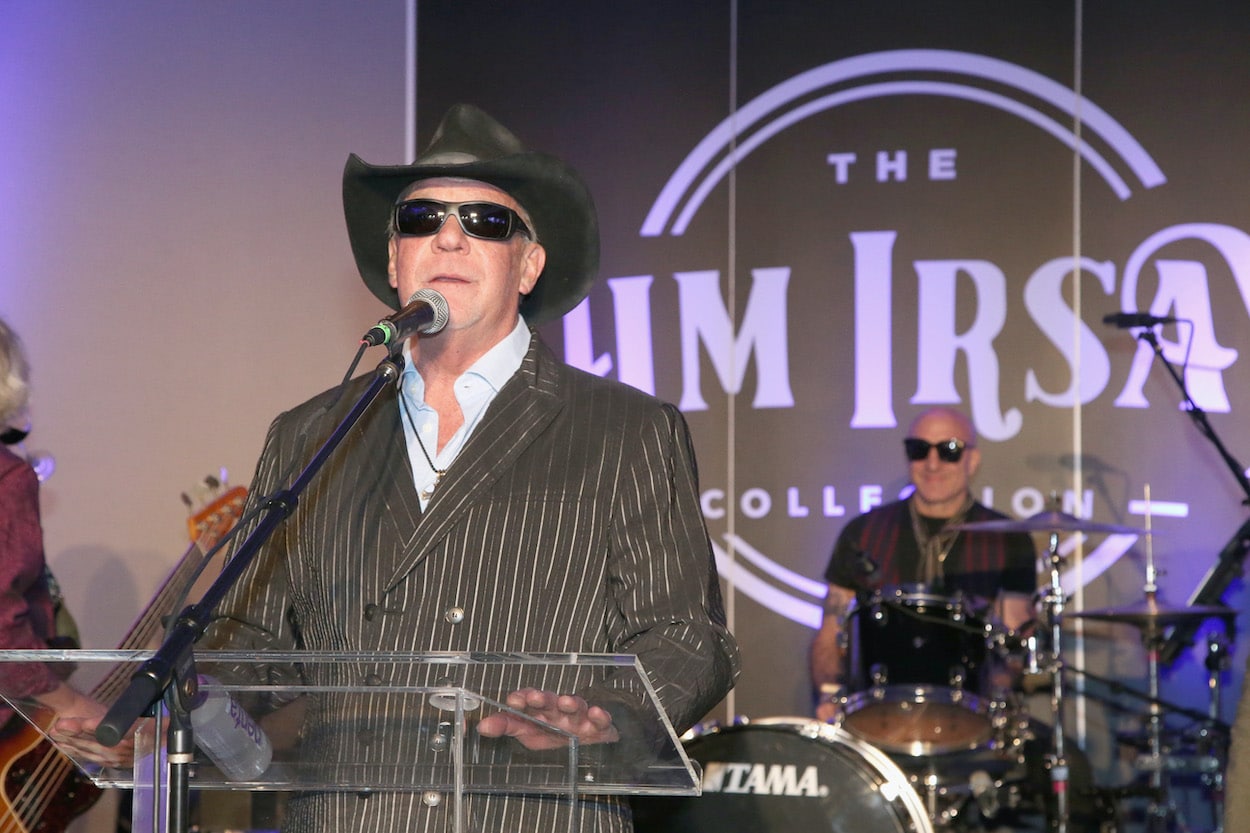 Greedy Colts Owner Jim Irsay Insists the NFL Doesn't Make Enough Money: 'I'd Like to Play on the Moon, and We Will Someday'
Indianapolis Colts owner Jim Irsay shockingly told Pat McAfee that the NFL doesn't make enough money, and he has plans to fix that which may involve playing on the moon someday.
As great and as popular as the NFL is, like all businesses, it has its problems. Issues like minority hiring practices, player safety, and taking care of former players' long-term health are all areas where the NFL can do better. However, if you ask Indianapolis Colts second-generation owner Jim Irsay what the NFL's biggest problem is in 2022 — which sports talk host Pat McAfee recently did — he will tell you it's that the league, which pulls in $22 billion annually, doesn't make him enough money.
The NFL makes an incredible amount of money
Over the course of the last two decades, professional football has become America's true pastime. If that's not clear from TV ratings and general sports discourse, the amount of money the NFL rakes in every year can tell the tale.
In 2001, the NFL brought in $4.8 billion in revenue, per Statista. By comparison, MLB earned just slightly less that year, bringing in $3.57 billion in revenue, according to ESPN. Over the next 20 years, the NFL's revenue arrow has pointed straight up.
NFL earnings rose to $7.09B in 2007, $9,48B in 2013, and $15.25B in 2019, before the COVID-19 pandemic. In that same year, the gap between NFL and MLB increased to a $5 billion advantage for football.
There are no signs of the NFL money train stopping anytime soon, either. It's actually quite the opposite. With more streaming services looking for content and traditional TV networks desperate for the one thing viewers still watch live — sports — companies are lining up to give the NFL cash.
In 2021, the league signed new broadcast deals with CBS, NBC, Fox, ESPN, and Amazon worth $110 billion over the next decade, per the New York Times.
Despite all this, Indianapolis Colts owner Jim Irsay, who inherited the franchise from his father, doesn't think this is enough money.
Jim Irsay wants more money for the NFL and his franchise
NFL punter-turned-talk-show-host Pat McAfee played his entire career for Jim Irsay's Indianapolis Colts. He still lives in the capital of Indiana and hosts his popular sports talk show from there. Because of all this, McAfee has Irsay on with some regularity.
On Irsay's most recent appearance, McAfee prefaced a question to the owner — who won the team in a legal battle with his stepmother in 2007 after his father died — by saying, "There's a lot of money coming into the league, Jim."
 Irsay interrupted the host — while sitting in a chair that looked like it came off the Game of Thrones set —and responded, "Not enough, Pat."
McAfee erupted in disbelief before Irsay doubled down on his claim. "Amazon grosses $400 billion a year," the wealthy scion explained. "We gross $22 billion a year. I mean, not enough."
Irsay admitted that "old owners" used to tell him to protect the game at all costs and not to "grab every dollar you can." However, the Colts CEO says he thinks groups like ticket brokers and fantasy football players are "taking my money."
While Irsay seems interested in going after anyone else profiting off the NFL, he didn't mention anything about cracking down on fellow owner Dan Snyder, who allegedly has two sets of books to conceal ticket revenue from his fellow owners.
Irsay says expansion is crucial, and even the moon might be in play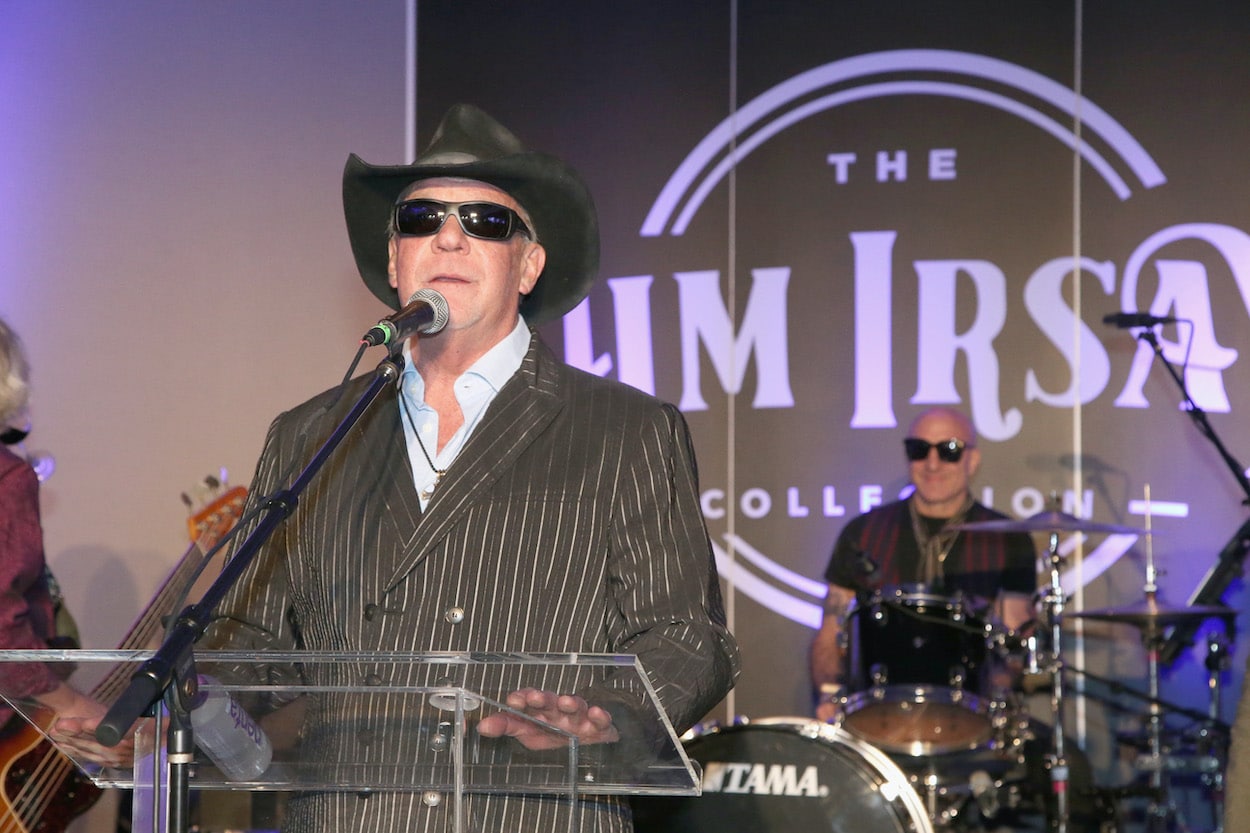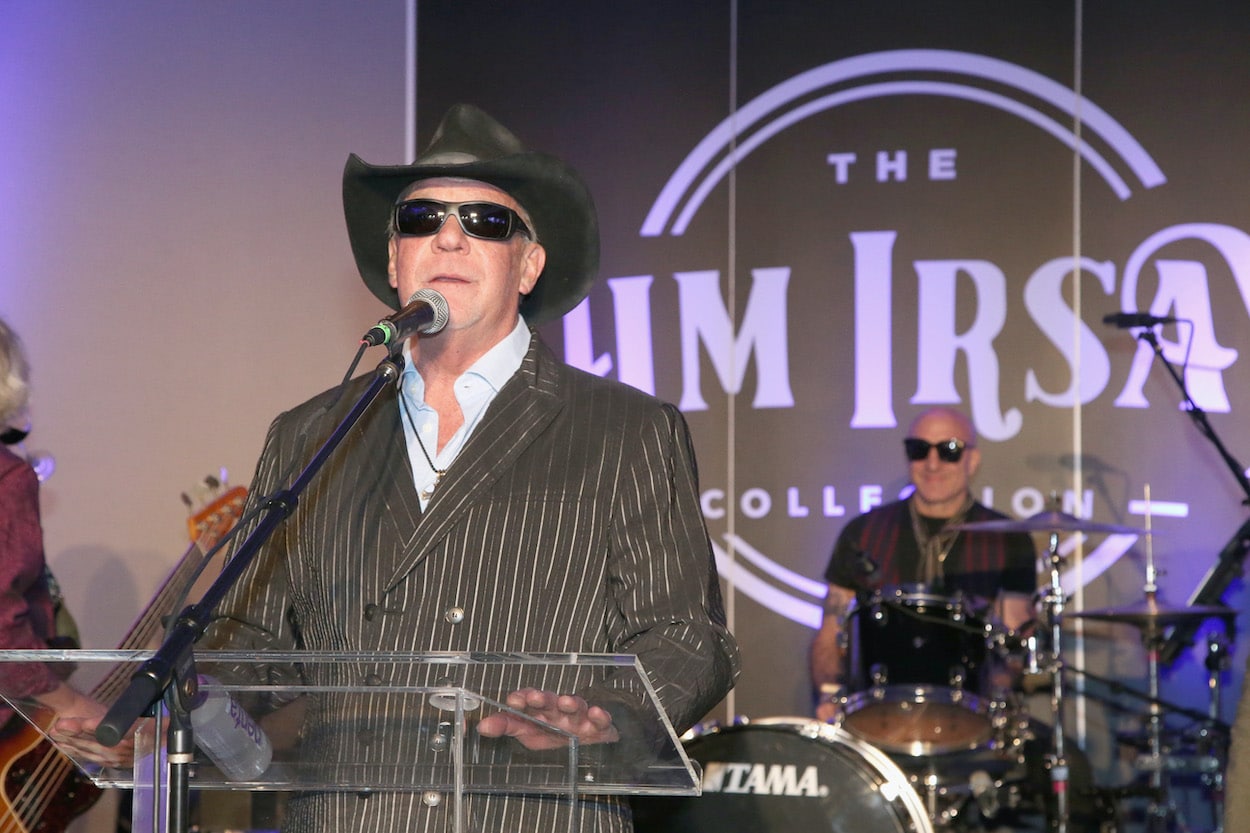 While making his case for the NFL not making enough money, Indianapolis Colts owner Jim Irsay — who graduated from college and went right to work for his dad's team — talked about expansion being key in many industries, including professional football:
We could also do a lot more expanding. I mean, look at Amazon's going to the moon. [Elon] Musk and [Jeff] Bezos they're interested in Mars. That's not what they do do, but they're smart enough to know, hey, space is going to be big bucks, and I'm on it. … I'd like to play on the moon — and we will someday — but I don't think I'll be around for it. But we will. Someone unearth this tape. I don't know if it will be 2162 or when it will be, but we'll have a dome on the moon. There will be a game there. It will be great.

Jim Irsay on the NFL expanding to the moon
Getting back to more immediate matters than space football, Irsay did admit there are some "exciting possibilities" involving NFL expansion. Primarily, Europe seems to be the next frontier. Irsay told Pat McAfee that he believes a team should be in London, England soon.
Whether it's expansion, new contracts and sponsorships, or Irsay and his buddies cracking down on anyone else profiting from pro football, the NFL's revenues will continue to go up in the foreseeable future.  
Like Sportscasting on Facebook. Follow us on Twitter @sportscasting19.