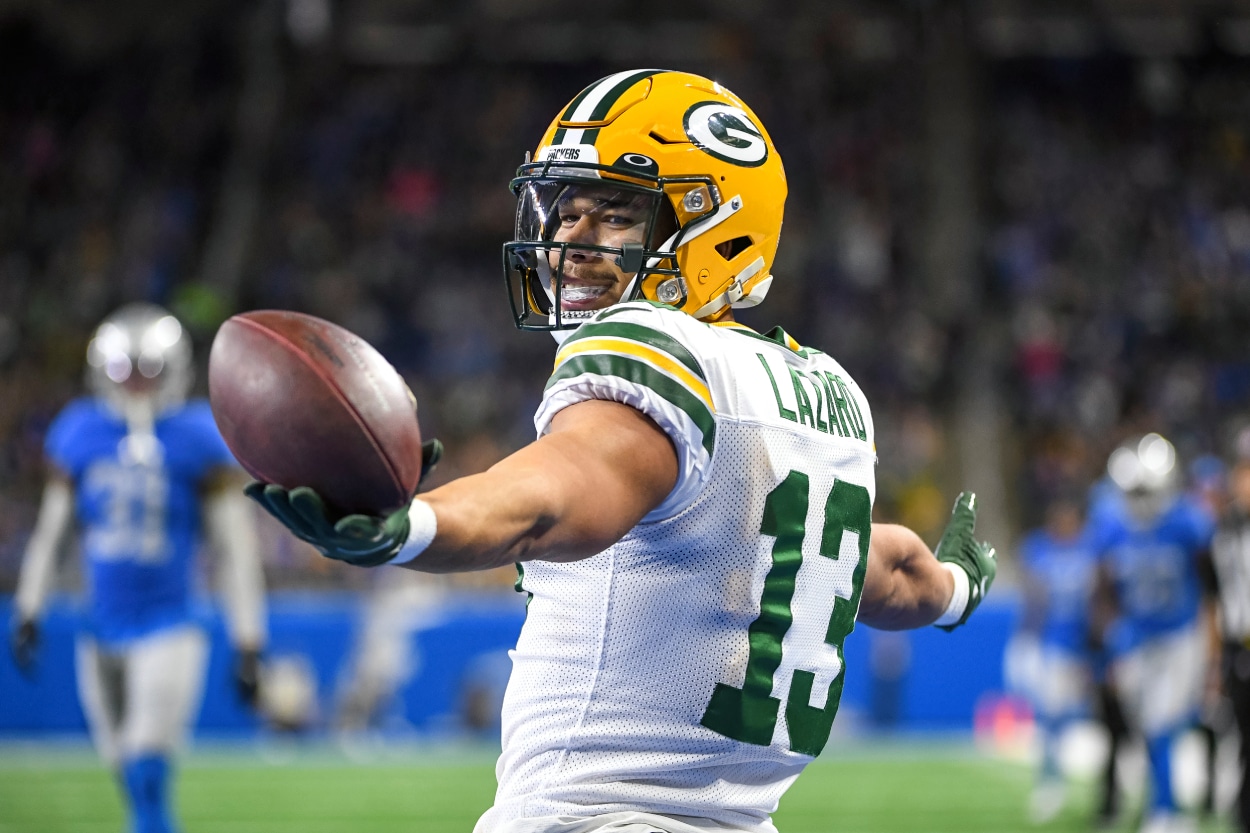 Green Bay Packers: Allen Lazard 'Pretty Excited' About Life After Davante Adams
A golden opportunity presents itself for Green Bay Packers wide receiver Allen Lazard.
Although quarterback Aaron Rodgers is locked up with the Green Bay Packers, the potent passing game is undergoing a facelift. The three-time MVP lost both his top wide receiver in Davante Adams and his offensive coordinator, Nathaniel Hackett. The Packers traded Adams, while Hackett became the head coach of the Denver Broncos.
While many in Green Bay aren't too happy with the losses of Adams and Hackett, wide receiver Allen Lazard looks at the positives. The four-year veteran recently admitted being "pretty excited" about the opportunity Adams' absence brings.
Allen Lazard ready to step up for the Green Bay Packers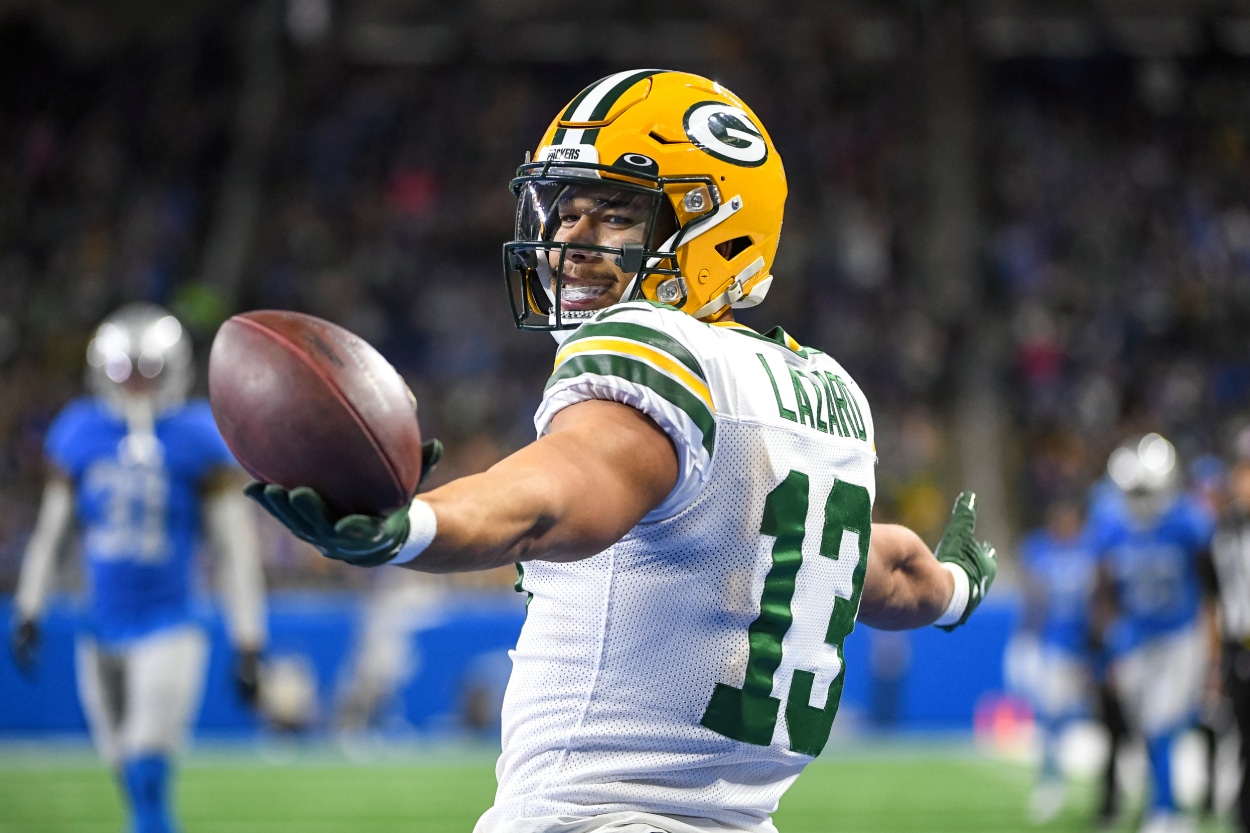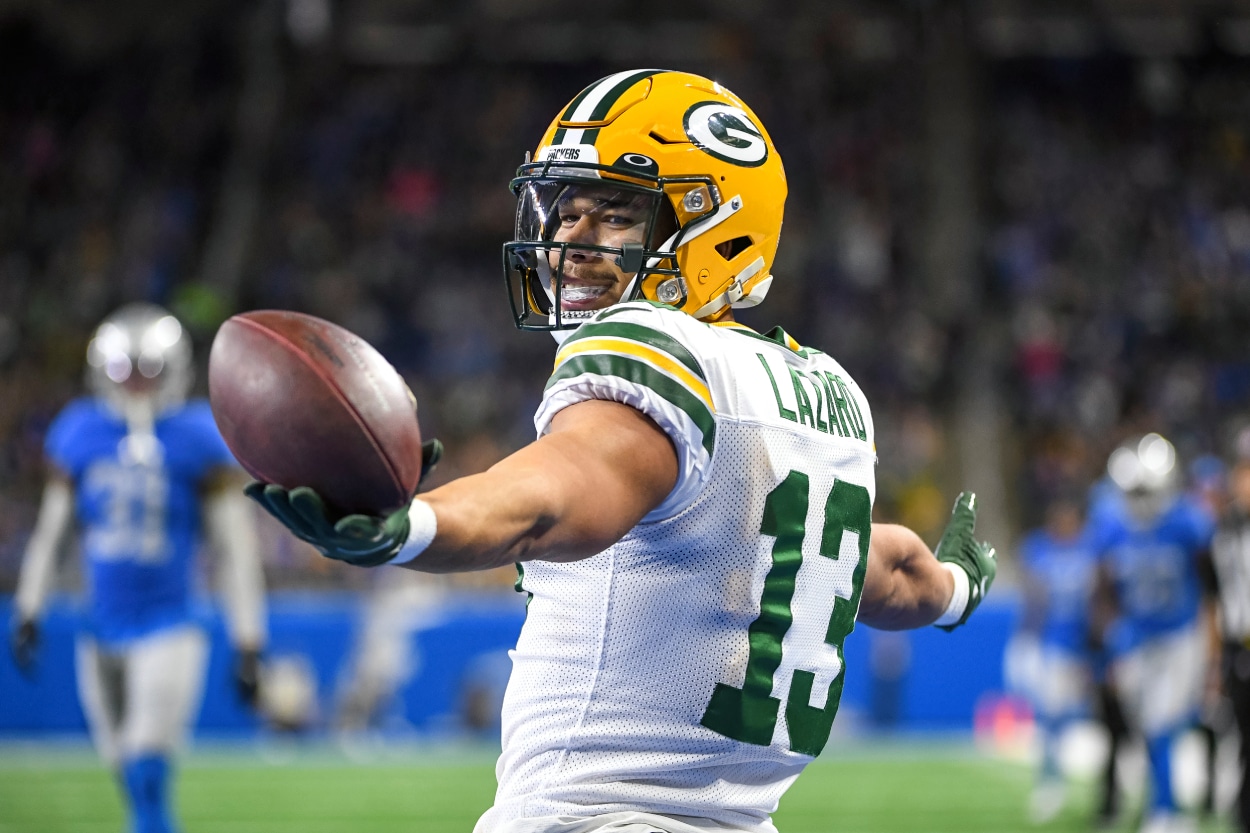 Last year was tough all around for the Packers. Rodgers and the team had a rough beginning, with the quarterback staying away from the Pack early due to a contract dispute. Despite winning his second straight MVP and leading his team to the top seed in the NFC, Rodgers struggled again in the postseason. The San Francisco 49ers came into Lambeau Field and shocked the Packers, putting an early cap on their season.
The Packers signed Rodgers to a three-year extension in March, bringing some stability to the offense.
"We are very pleased to be able to come to an agreement with Aaron that keeps him in Green Bay," said Packers GM Brian Gutekunst in March, per Packers.com. "His play on the field and leadership in our locker room remain vital in our pursuit of another Super Bowl title. The agreement also allows us to maintain and enhance what we feel is already a very competitive roster."
After signing Rodgers, Adams, franchise-tagged by the Packers, said he refused to play for the team under the tag. Shortly after, Gutekunkst shipped Adams off to the Las Vegas Raiders in a shocking trade. Adams is fresh off consecutive All-Pro seasons where he had 29 touchdown receptions and 2,927 receiving yards in those two years.
Not only did the Packers lose Adams, but they also lost their No. 2 receiver in Marquez Valdes-Scantling. Valdes-Scantling inked a three-year, free-agent deal with the Kansas City Chiefs. Lazard now has the most experience as a Packers receiver.
Lazard had a career-high eight catches last year but only had 40 catches. With the departure of Rodgers' top two targets, he's ready to step it up.
Lazard 'pretty excited' about his new opportunity
For Lazard, the opportunity is there. He has the chance to become Green Bay's top wideout. He's ready to make the most of it. He's eager to potentially grab a bigger role, but he also thinks the passing game will be more open.
"Davante leaving and everything creates a lot more opportunities for everybody. I'm pretty excited about that as an individual," Lazard said, per Tommy Birch of the Des Moines Register. "Even our room more so, just to be able to spread the ball around, the guys that we were able to add to our room this year. I'm very excited to work with them and see them blossom." 
He believes his relationship with Rodgers will help. His four years with Rodgers give him an edge over the other receivers.
"I think just our repertoire and our history, it's obviously a major amount of comfortability between us two," Lazard said. "Just understanding the game and understanding what he wants. I think that's probably the biggest challenge for anybody playing with him, especially young guys, is just understanding what he's thinking in the moment."
This is a big year for Lazard. Not only does he have the chance to be Rodgers' No. 1 guy, but he'll be a gree agent in 2023.
"Obviously, with free agency approaching and everything, I'm just going to stay focused on this year." he said. "I know the success that I will have this year on the field, especially the team success, will help line up everything next year going into free agency."