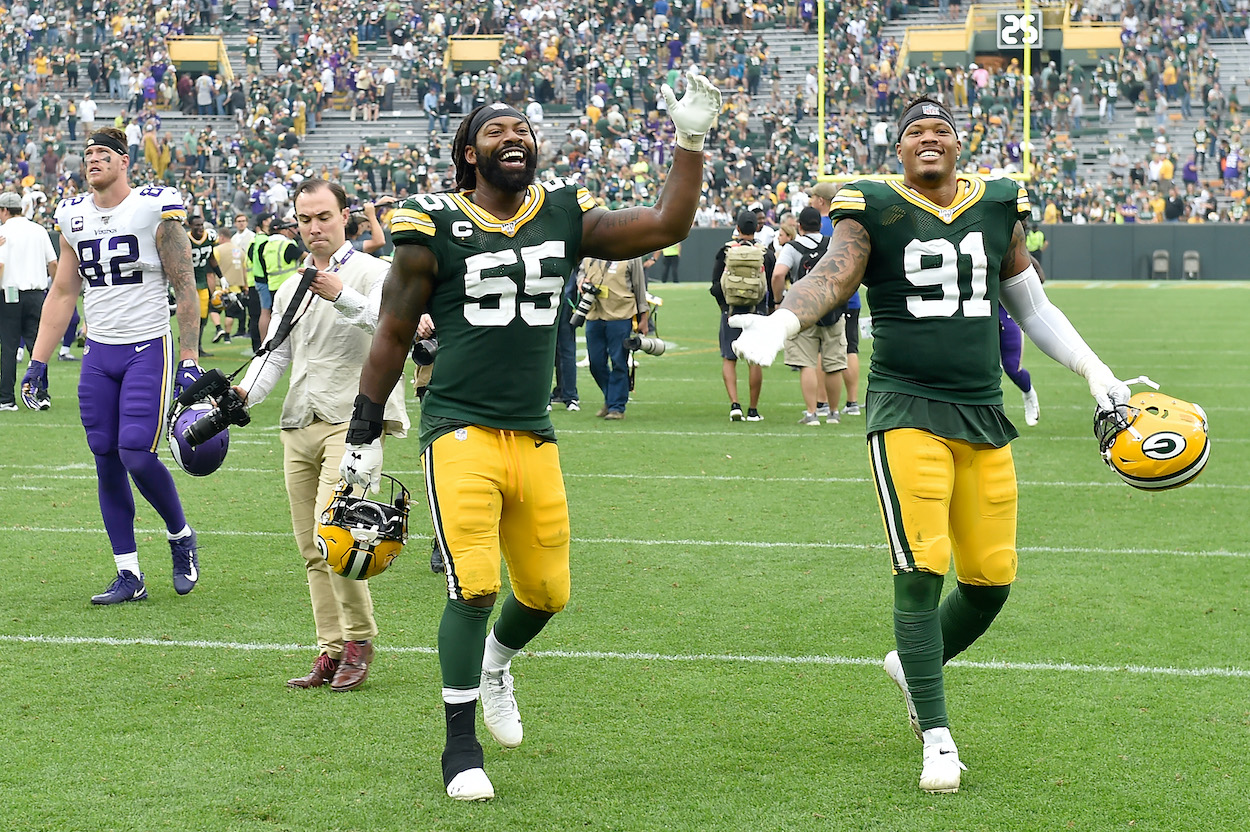 Are Green Bay Packers Teammates Za'Darius Smith and Preston Smith Related?
Za'Darius Smith and Preston Smith share the same team and the same last name, but are the Packers teammates related in anyway?
The Green Bay Packers have two of the best Smiths in the entire NFL. Linebacker Za'Darius Smith and defensive lineman Preston Smith have anchored the Packers' defense for three years, and Green Bay wouldn't be where they are today without both players.
Because of their shared last name, Za'Darius and Preston have always been thought of as brothers, but are the two Smiths even related?
Za'Darius Smith and Preston Smith have been teammates on the Packers for three years
Za'Darius and Preston just happened to be in the same draft class when they left college in 2015. In the 2015 NFL Draft, Preston was taken by the Washington Redskins in the second round, and Za'Darius was selected by the Baltimore Ravens in the fourth round.
After spending four years with the teams that drafted them the Smiths joined the Packers together in 2019. Since then, they've both been integral pieces of Green Bay's defense.
Za'Darius made the Pro Bowl in his first two seasons with the Packers, while Preston racked up 16 total sacks in his first two years with the team. This season, Za'Darius has only appeared in one game because of a prolonged back injury. Preston, on the other hand, played in 16 regular-season games and recorded nine sacks along the way.
Are Za'Darius Smith and Preston Smith related?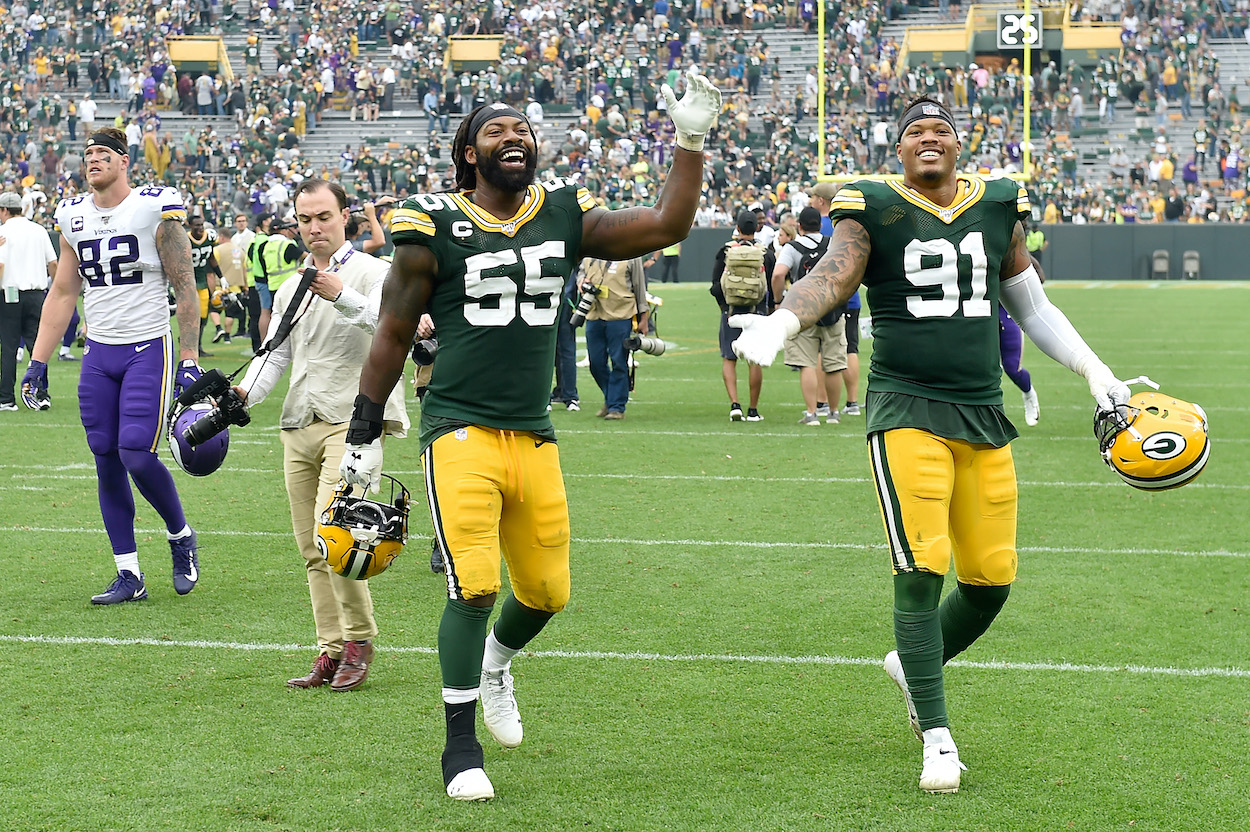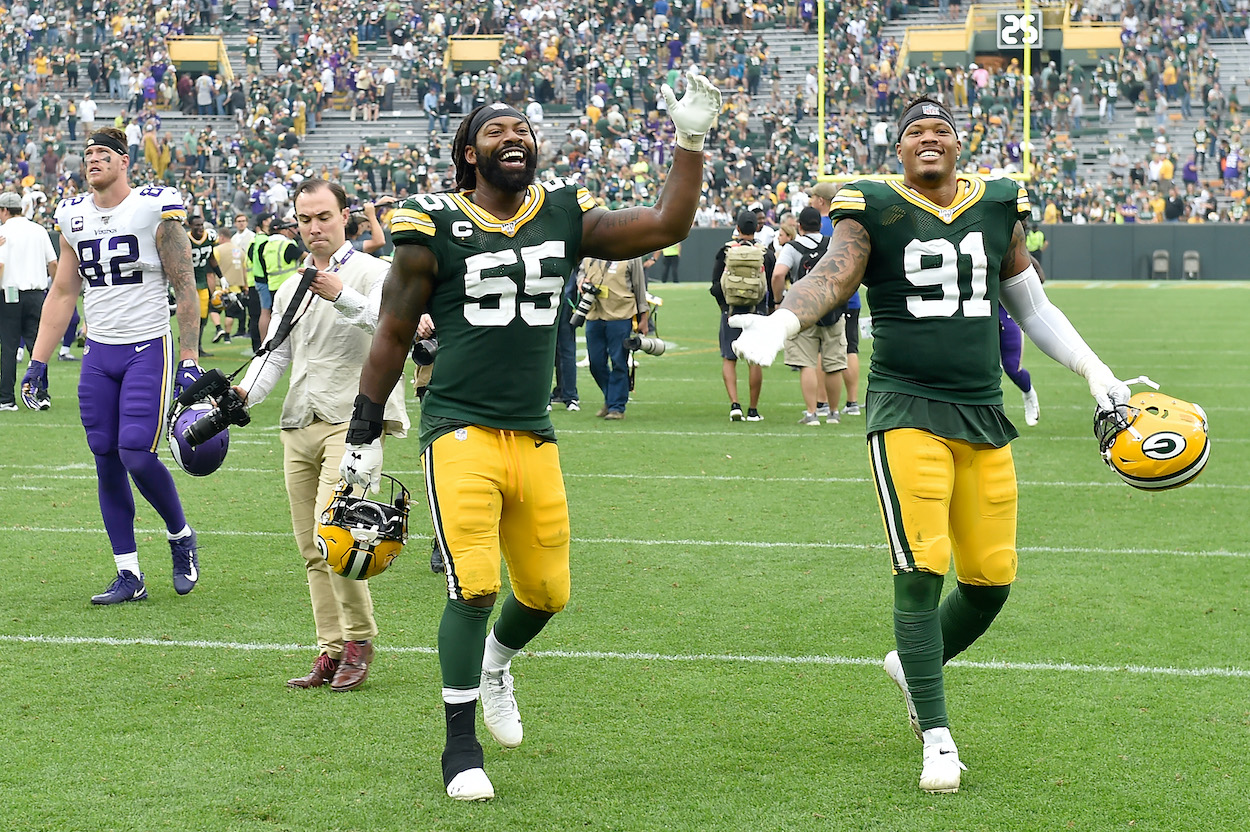 Za'Darius and Preston aren't just teammates in the NFL. They're the best of friends on and off the football field, but they actually aren't related in any way.
The two first met during a college visit to Mississippi State University. Preston ended up going on to play for MSU, while Za'Darius decided to play at East Mississippi Community College. They stayed in contact throughout their college careers, and a few years later, they became teammates on the Packers.
The Smiths "are like brothers"
Za'Darius and Preston may not be related, but they do share a special bond that goes beyond the football field.
"Me and Za'Darius are like brothers," Preston said in 2019. "We talk about a lot of stuff off the field other than football. We talk about life. We talk about football, of course, and any other topic that comes to mind. We talk about stuff like, what can we do to help this team be better? What can we do to help each other get better? How better can we communicate on the field to help us help eachother to help this defense? How can help lead this defense to be great and reach our potential and be as good as we can be? We just talk about a lot of stuff.
"Me and Za'Darius were cool before we got to the NFL. Just being on the same team with someone you can relate to, someone you've known for a long time, it's great, it's easy for us to communicate and not shy away from talking about a lot of stuff together."
Like Sportscasting on Facebook. Follow us on Twitter @sportscasting19.