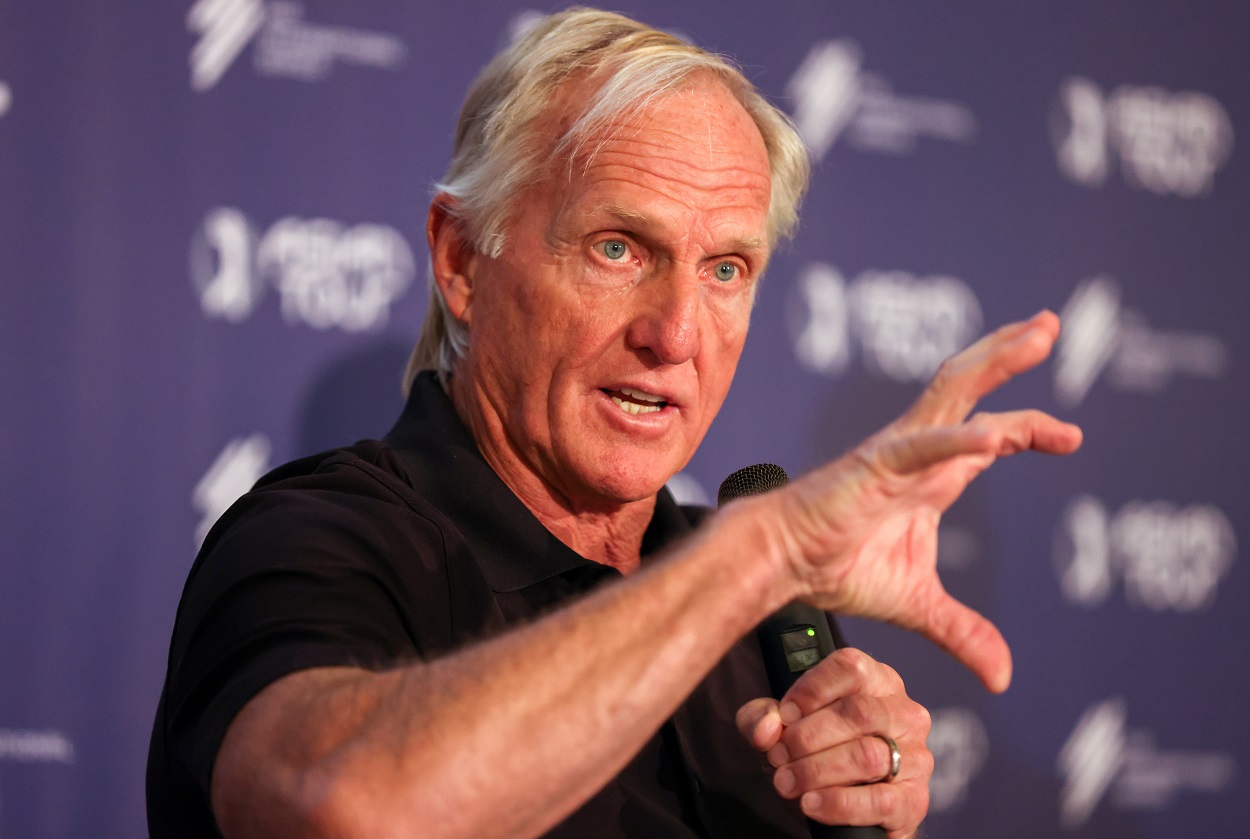 Greg Norman Challenges 'Outrageous' PGA Tour Ban Threats in Fiery Memo
In a memo to players and agents, Greg Norman says the PGA Tour can't legally ban players who might want to join his Super Golf League.
So it wasn't exactly the best week for Greg Norman and his Super Golf League, was it? Phil Mickelson's comments certainly didn't help and what Lefty thought was an apology wasn't much better. Then there's the fact that more and more of the world's top players pledged their allegiance to the PGA Tour, including world No. 1 Jon Rahm, world No. 2 Collin Morikawa, Rory McIlroy, and Justin Thomas, just to name a few.
But as all of this drama was taking place during the high-profile Genesis Invitational at famed Riviera Country Club, a tourney hosted by none other than Tiger Woods, Norman was attempting to keep himself and the SGL in the fight, a fight many believe is all but over.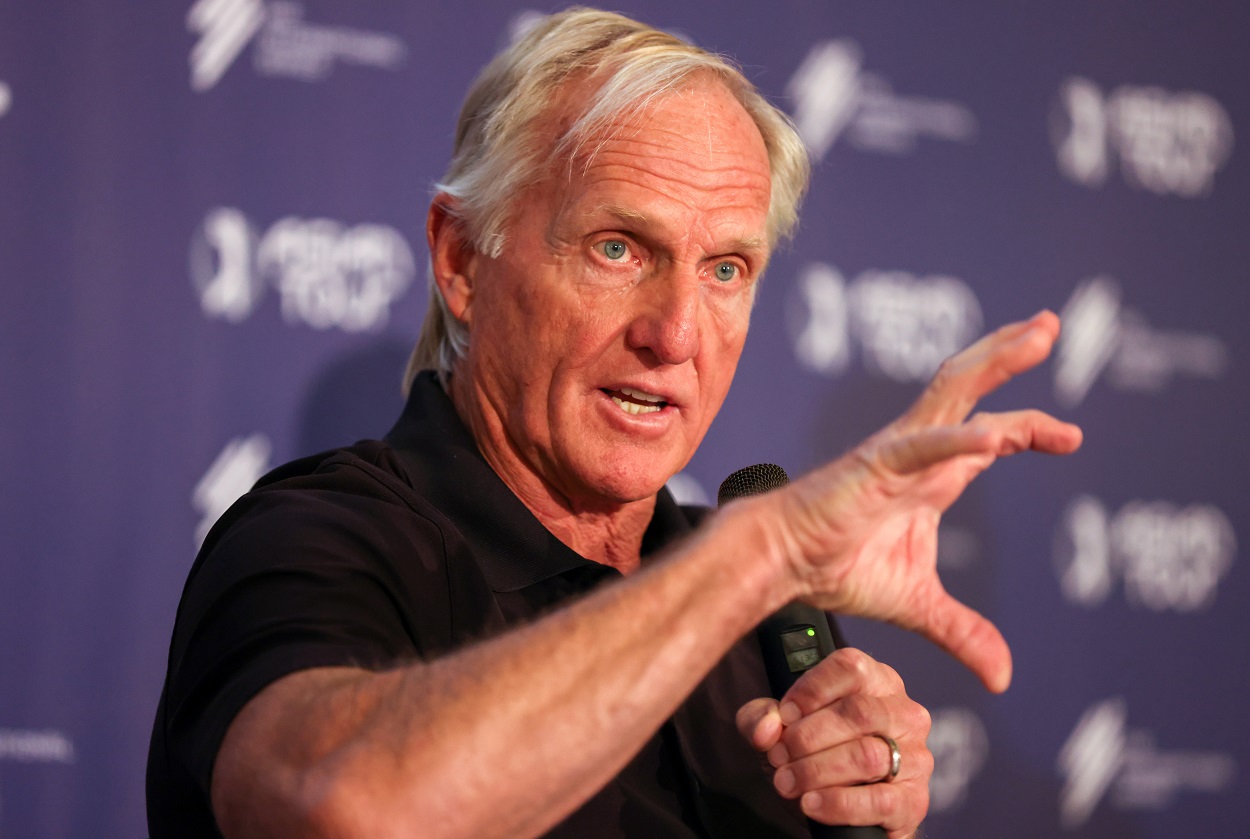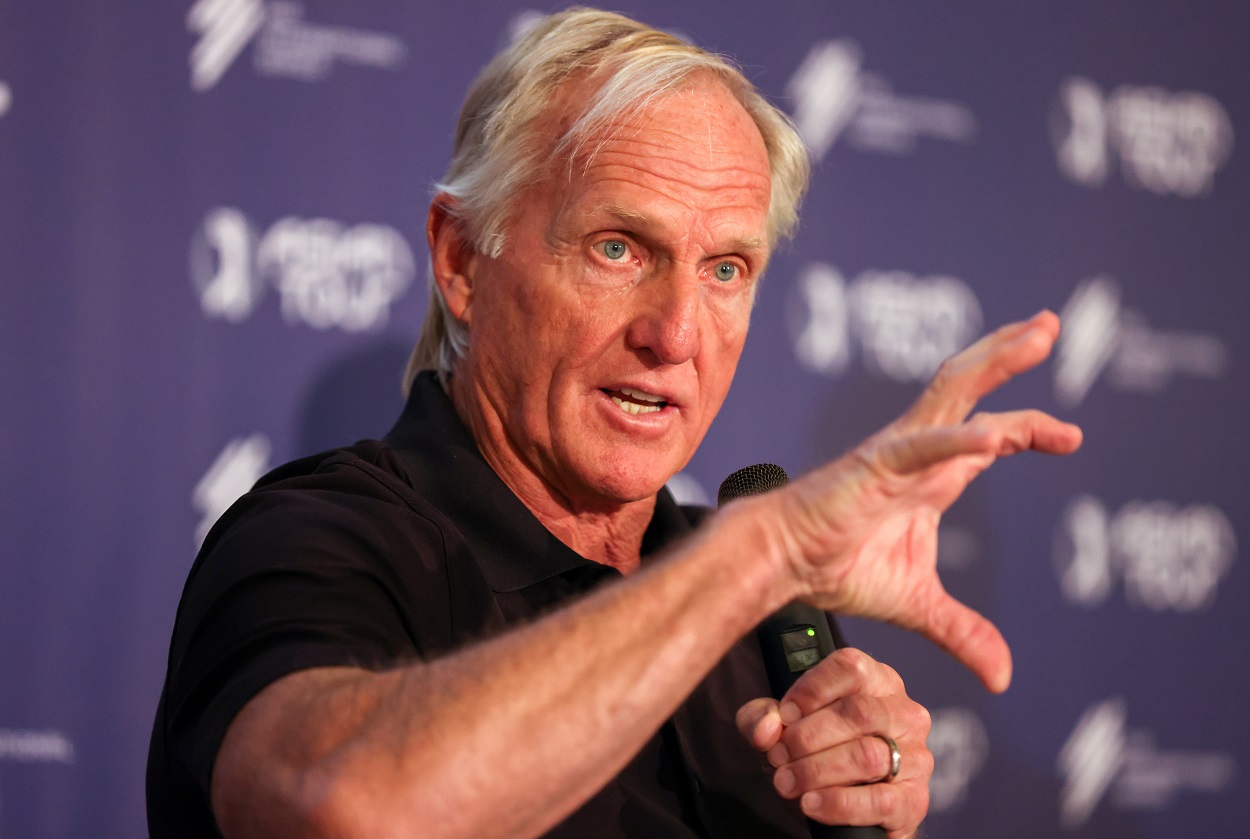 On Wednesday, Golf.com shed light on a memo written by Norman that was released to players and agents last Friday at Riviera, a memo that contained seven points and 25 bullets. And the title of said memo? PGA Tour Cannot Ban Players Who Join LIV Golf.
Yeah, that's not subtle at all, is it?
For about two years now, PGA Tour Commissioner Jay Monahan has threatened those intending to play on any breakaway tour, more specifically the Premier Golf League or the Super Golf League, with banishment. And he doubled down on his stance on Tuesday at the Honda Classic, reportedly saying in a mandatory players meeting that those on the fence about joining another tour should "walk out that door now."
But Norman, a 20-time winner on the PGA Tour, says in his memo that the PGA Tour legally can't ban anyone as such action "would violate antitrust laws, its own non-profit status, its own bylaws, and more." He also added that he still hopes the Super Golf League and the PGA Tour can co-exist but that he wouldn't accept "egregious acts of bullying." The two-time winner of The Open Championship also encouraged players to get the threat of a ban in writing.
"We encourage you to request the PGA Tour provide you with these threats in writing and written opinions of its outside counsel that these bans are legal and enforceable. It would not surprise us if the Tour is unwilling to do so."

Greg Norman in a memo to PGA Tour players
Norman went on to call the PGA Tour "the long-standing monopolist over professional golf" and that "players should not be encumbered by these outrageous threats."
So while some think this ongoing fight between the PGA Tour and the Super Golf League is close to being over, Greg Norman is still throwing punches. We now just have to wait and see what the next round brings.