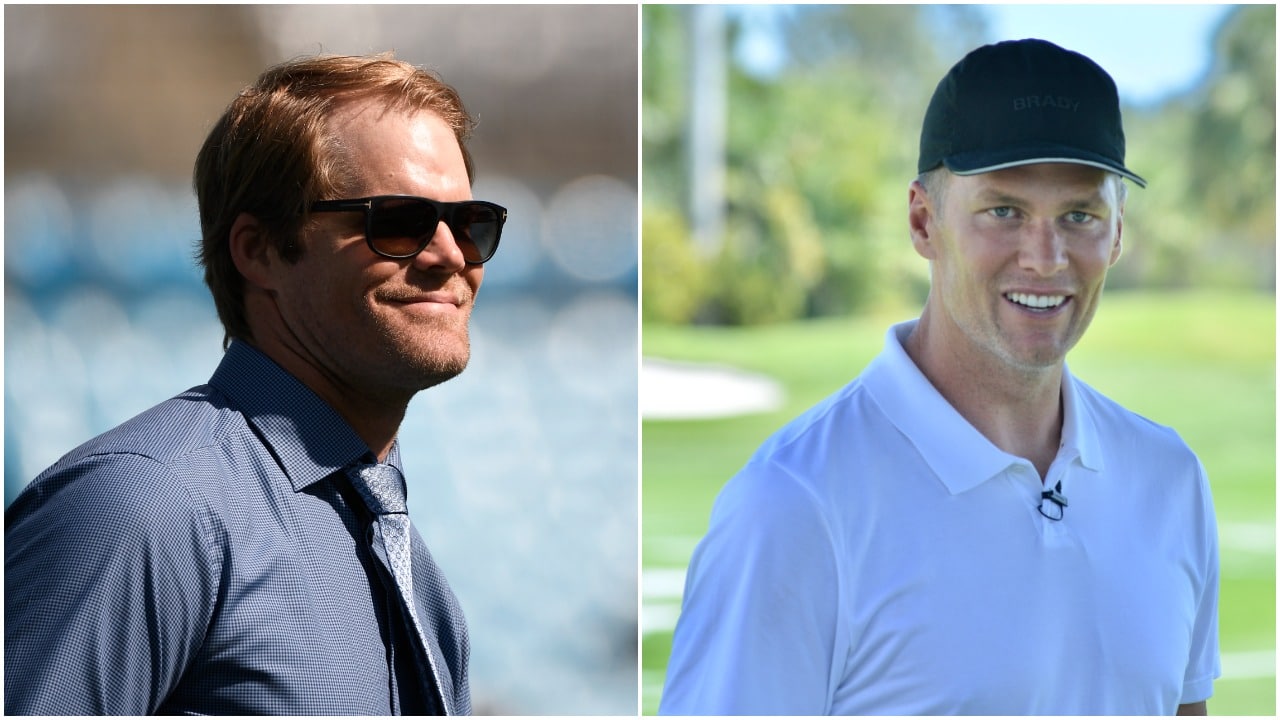 Greg Olsen Finally Comments on Tom Brady Taking His Job at Fox, a Job Olsen Actually Doesn't Even Officially Have Yet
Greg Olsen comments on warming up Tom Brady's seat on the No. 1 NFL team at Fox Sports.
Greg Olsen had a fantastic 14-year career in the NFL. A three-time Pro Bowler and a two-time All-Pro selection, the New Jersey native caught 742 passes with the Chicago Bears, Carolina Panthers, and Seattle Seahawks, currently good for fifth on the all-time list among tight ends. And he was the first in NFL history at his position with three consecutive 1,000-yard seasons.
As his playing career wound down, Olsen used bye weeks to fill in as a color commentator for Fox Sports and transitioned to the role full-time upon retirement following the 2020 season. And he's thrived in that role, so much so that most assumed that he would take over the No. 1 analyst spot vacated by Troy Aikman, who left Fox after two decades for a monster paycheck at ESPN to call Monday Night Football.
Aikman, of course, will still call games alongside Joe Buck, whose duties on the No. 1 NFL team for Fox will now be handled by Kevin Burkhardt.
While Olsen hasn't yet signed the contract to officially replace Aikman and join Burkhardt on the A-team, it's still assumed that it will happen. What is official is that Olsen, or anyone else for that matter, won't have that job on the No. 1 Fox team for very long. Because as soon as Tom Brady retires, that seat is his as Fox has already committed to the seven-time Super Bowl champ to the tune of 10 years and $375 million.
And although Olsen knows his time is limited, he gets it. After all, while he had the solid career mentioned above, he's not Tom Brady.
Greg Olsen understands losing his spot on the No. 1 team at Fox to Tom Brady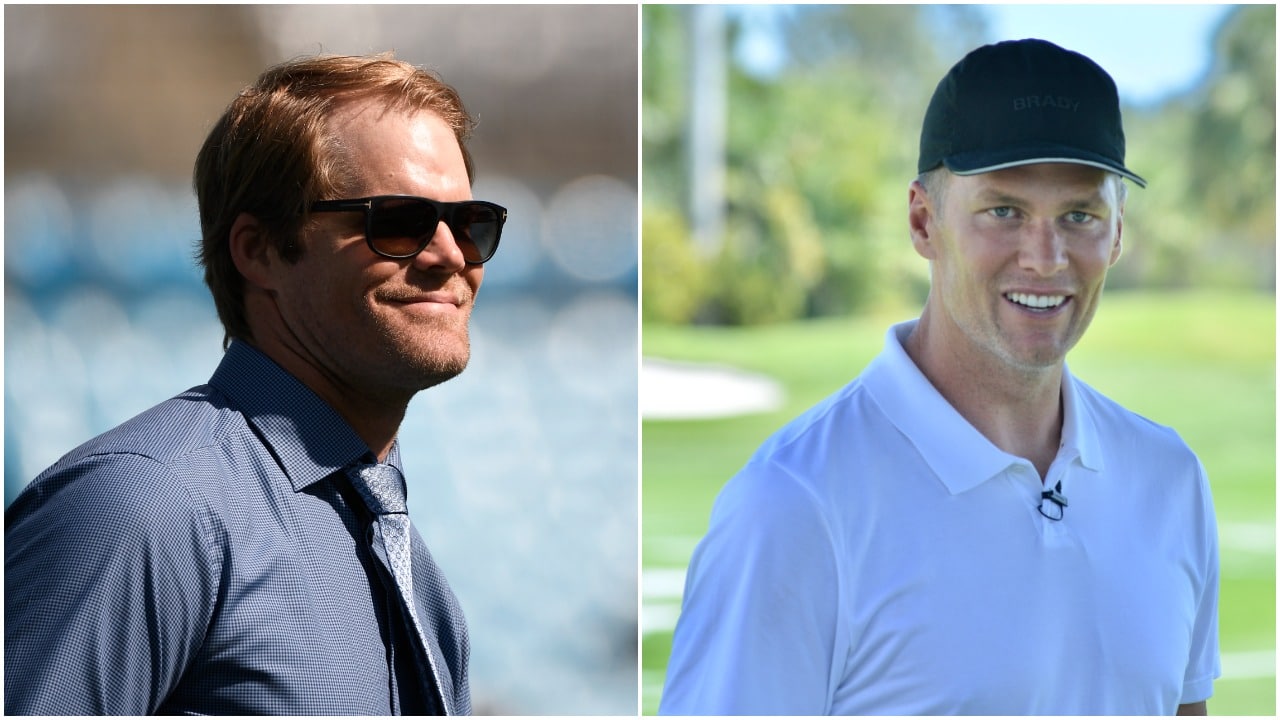 Coming into his 23rd NFL season, Brady, in addition to the aforementioned seven Super Bowl wins, has a few more accolades on his resume than does Greg Olsen.
In 22 years with the New England Patriots and Tampa Bay Buccaneers, Brady has thrown for 84,520 yards and 624 touchdowns. Both are the most in NFL history. And that's just in the regular season. In 47 career postseason games, he's thrown for 13,049 yards and 86 touchdowns. Everything in that sentence is also an NFL record. He's a five-time Super Bowl MVP, a three-time NFL MVP, a six-time All-Pro selection, and a 15-time Pro Bowler.
Yeah, the guy's done some things.
So when Fox saw their chance to get the GOAT (stop pretending he's not), they took it. And, again, Olsen gets it, as he recently explained on Barstool Sports' Pardon My Take podcast.
"When the news came, it was like you just said: If it was someone else — like if I got jumped by someone else, sure, I would've wanted to burn the city to the ground, right? I would have been pissed and whatever.

"But when you lose out on Tom Brady, it's like, 'This sucks. At least he doesn't take the job now; maybe I can have my time in the sun and keep his seat warm until he gets there.' But yeah, if you're going to lose, at least lose to him.

"I can at least live with the only person in the world who beat me out was Tom Brady. I can live with that."

Greg Olsen on Tom Brady coming to Fox Sports
So we'll presumably get Olsen on the No. 1 Fox team for at least one year, which would include Super Bowl 57 as it's Fox's turn in the network rotation. And there's always a chance that it could be longer than that if Brady decides he wants to continue adding his list of accolades on the field beyond the 2022 campaign.
Stats courtesy of Pro Football Reference
Like Sportscasting on Facebook. Follow us on Twitter @sportscasting19 and subscribe to our YouTube channel.