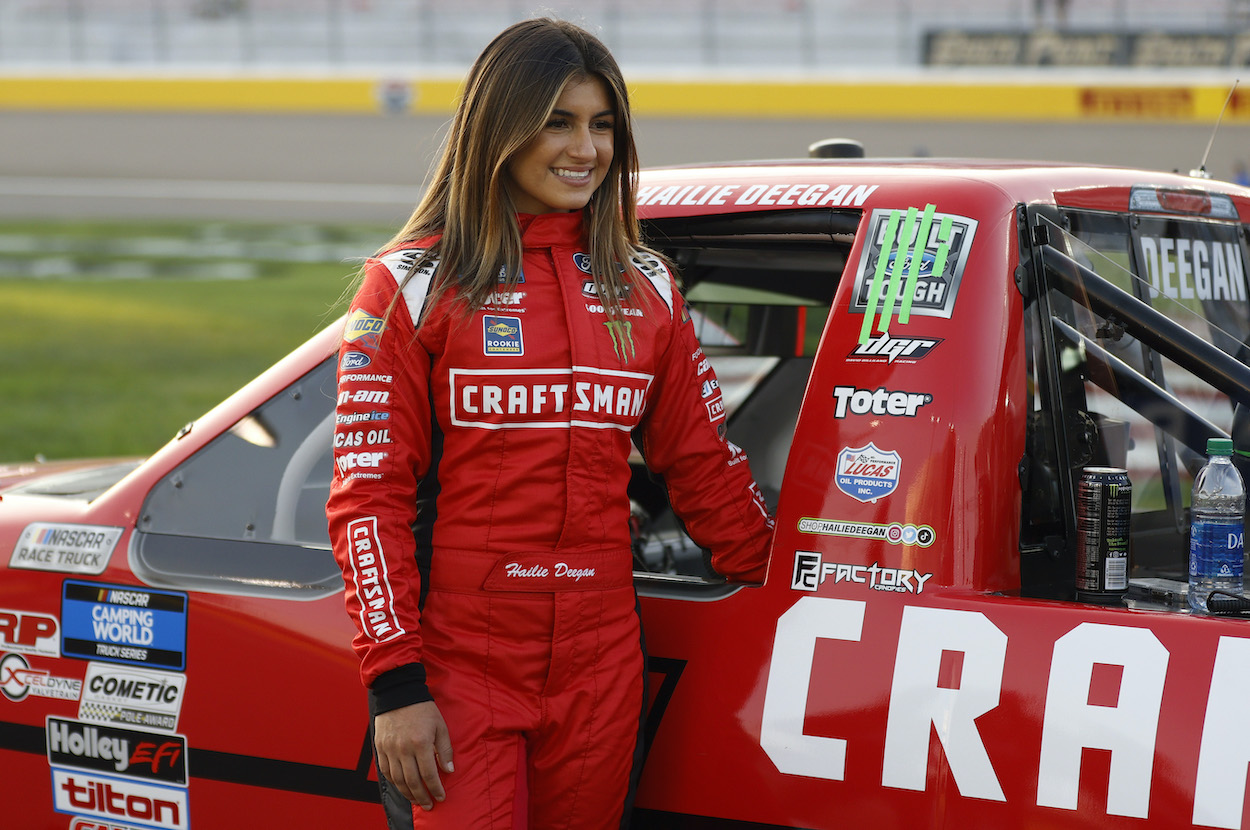 Hailie Deegan Tells NASCAR Why It Needs to Make Major Change to Cup Series, and Backs Up Her Claim
Hailie Deegan didn't hesitate in offering advice to NASCAR about the one thing it needs to change in the Cup Series that will appeal to a broader audience.
Hailie Deegan is competing in her second full-time season with the NASCAR Truck Series. Like every other driver, she was a fan of the sport long before she ever strapped in behind the wheel.
This past week the 20-year-old driver put aside her helmet and offered a take on NASCAR, and specifically the Cup Series, from a fan's perspective, suggesting that the races need to be shorter. It's a topic that has been debated for years. 
What makes Deegan's remarks more intriguing is that she's someone who is connected with her fans through social media and offers a viewpoint of the younger demographic that NASCAR has recently acknowledged it's actively trying to reach.  
Hailie Deegan thinks Cup Series races should be shorter
With the Truck Series off this past weekend, Hailie Deegan was a NASCAR fan only and watched the Xfinity and Cup Series races from Martinsville. In addition to watching, she jumped into a conversation on Twitter when one fan (and boyfriend) suggested that Cup races should be half as long as they are currently.
"Think about it," Deegan wrote. "As a driver your not gonna sit and ride for half the race if the length is shorter. Nothing happens during most cup races till the last stage for that reason. Also if you want younger fans to take interest, you have to keep in mind there attention span is shorter."
A few minutes later, she offered a follow-up thought on the subject.
"Also in my opinion a lot of people don't have 4 hours 36x a year to spend watching a race on tv," she said.
Deegan connected with younger audience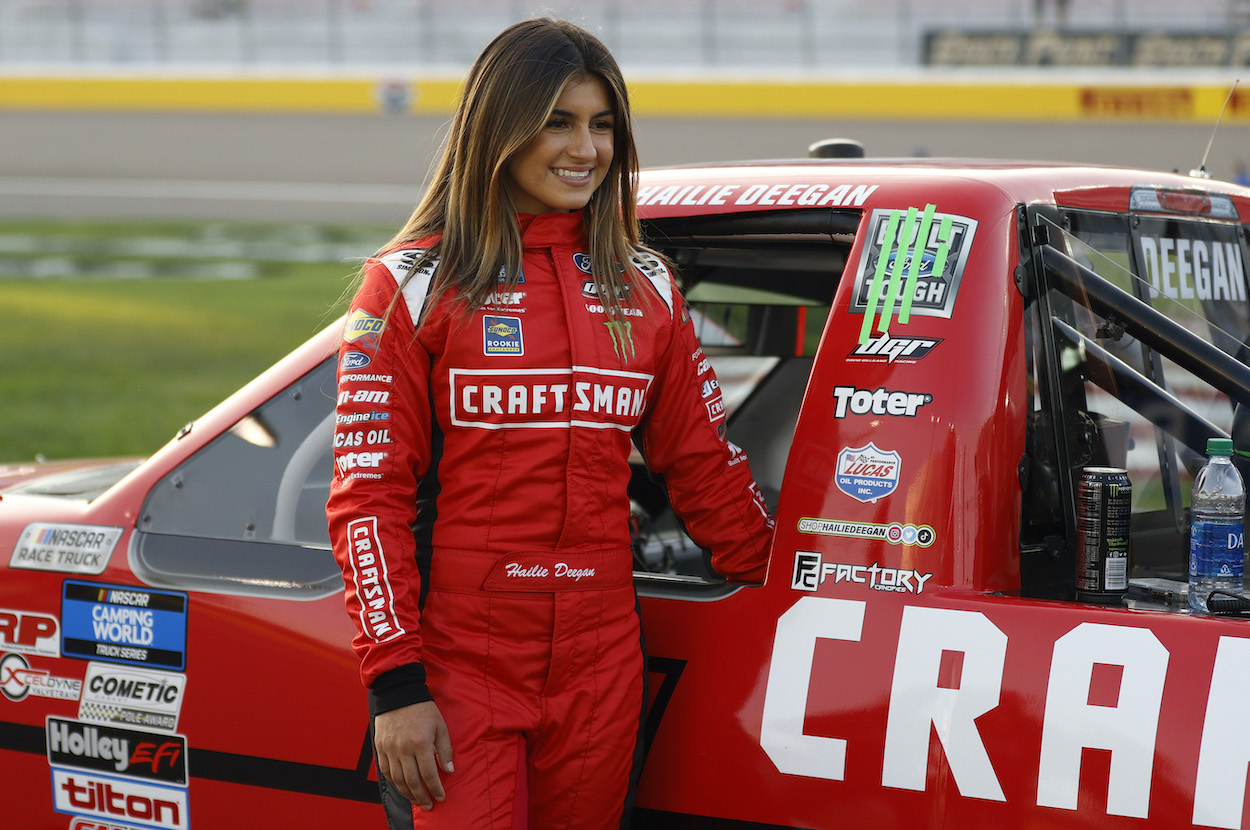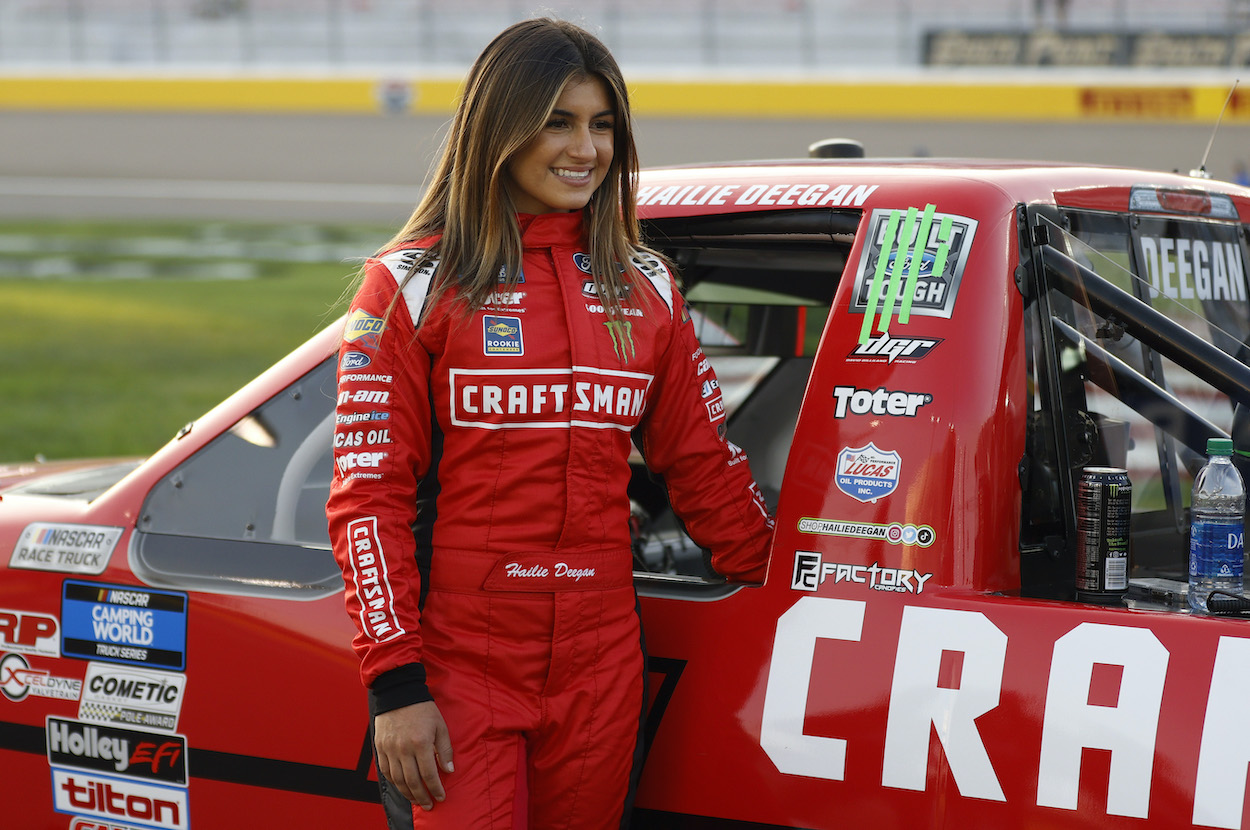 NASCAR has publicly admitted in the last year how it's trying to grow its fan base and reach a more diverse and younger audience. Deegan undeniably fits into that younger audience demo, and more importantly, she's extremely connected to it. 
Her social media presence in the racing community is second to none. She has more than 130,000 Twitter followers; 3.1 million on TikTok; 439,000 subscribers on YouTube; 715,000-plus followers on Facebook; and 1.2 million on Instagram.  
While there's certainly overlap across the different platforms, five million followers want to hear what she has to say. And she delivers, communicating with her audience regularly across all the channels. She also gets feedback from them. 
In other words, she provides a considerable sample size of what's on the mind of the younger potential fans that NASCAR hopes to attract.
Will NASCAR listen to her?
While it would make sense for NASCAR to listen to her voice and ideas, it's hard to believe it will happen. Why? Because the governing body is going to have a hard time listening to someone who is already struggling to earn the respect from some of her peers in the garage? 
Deegan's age hasn't ever been an issue with her competing at the highest levels of racing. Her gender has. She admitted as much last year.  
"It's different, definitely different," Deegan said on the I Am Athlete – NASCAR podcast. "When you're the only girl coming into the whole pit area. Obviously, I feel like I got a lot of different looks in the beginning. I feel like guy-to-guy they automatically have a respect. Guys automatically respect each other, but when a girl steps into play, it's kind of like you're on the laughing side. You're the joke side of things until you earn that respect. I feel like my entire life I've had to earn the respect of everyone before I actually got it. When guys, they automatically respect each other. 
"And I feel like the older generation; it's hard for them to respect you. So I notice whenever I get into incidents with some of the older guys on the track, it always drags on and it's always a lot more heightened than it is with the younger guys. Like wrecks, hard battles. It's like they can do something to me but if I do it back it's a problem. I'm like, 'Well you just did the same thing.'" 
Fortunately, NASCAR decision-makers tend to be trending younger and aren't concerned about gender on the race track but are thinking long-term about the future of the sport and its success. With that evolving mindset, they should, at a minimum, listen to Deegan and her sizeable following, and consider shortening the races because a large number of them are likely to be fans for years to come.
Like Sportscasting on Facebook. Follow us on Twitter @sportscasting19.