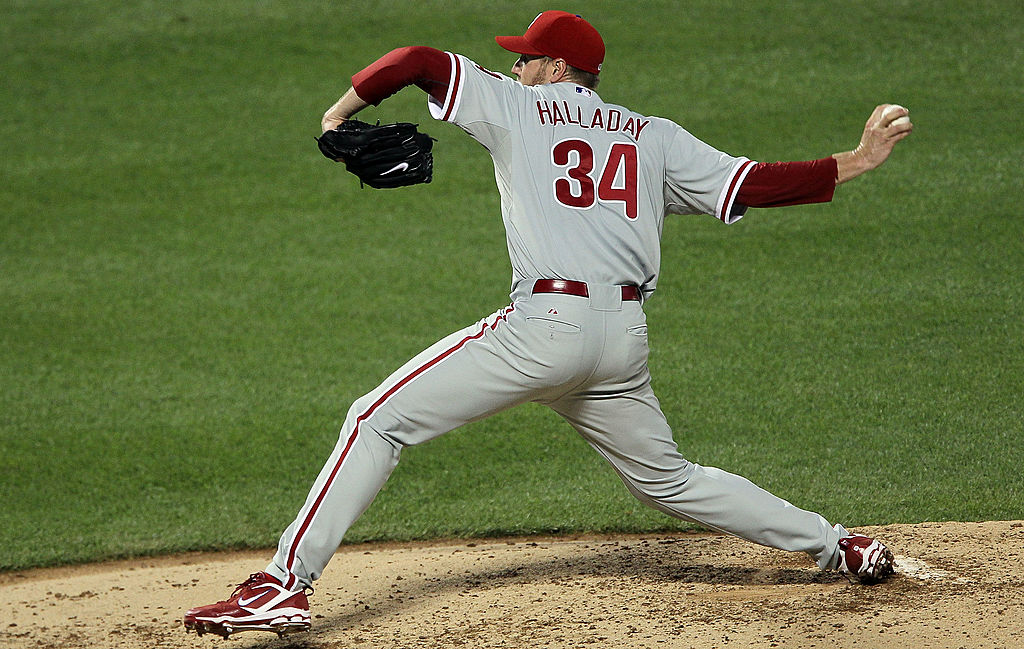 Haunting Roy Halladay Tweet a Week Before His Death Revealed Risky Behavior
Roy Halladay's plane crash and death shocked the sports world in 2017. Halladay tweeted a week before he was performing death-defying stunts that ultimately cost him his life.
As recent news reports show that MLB Hall of Fame pitcher Roy Halladay died in a plane crash in 2017 while performing stunts in his private plane, a haunting tweet a week before revealed the pitcher's mindset and his willingness to take death-defying risks that ultimately cost him his life.
Roy Halladay puts up Hall of Fame numbers
In Roy Halladay's first four seasons in Toronto, as the 6-foot-6-inch pitcher steadily refined his game, his innings on the mound increased. In 2002, Halladay took center stage for the Blue Jays and led the American League with 239.1 innings pitched for the season. That season he also made his first All-Star appearance, finished with a 19-7 record, and a 2.93 ERA. It was just the beginning.
The following season Halladay established himself as one of the game's most dominant pitchers. Not only did he lead the league in innings pitched a second consecutive year at 266.0 innings, but he also won a league-leading 22 games (9 complete games), had a 3.25 ERA, and won his first Cy Young Award.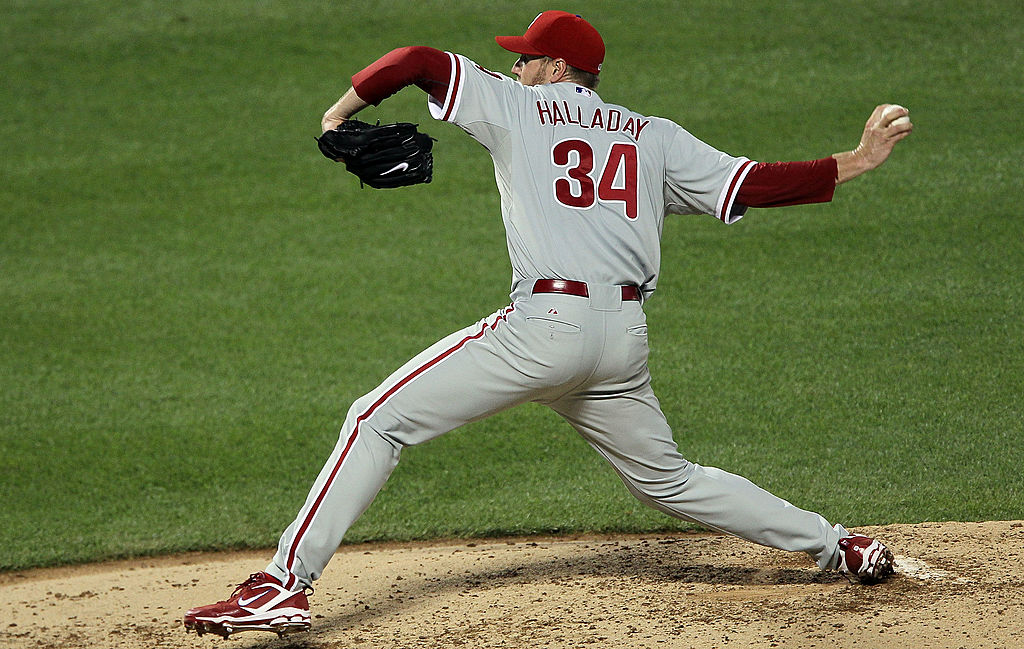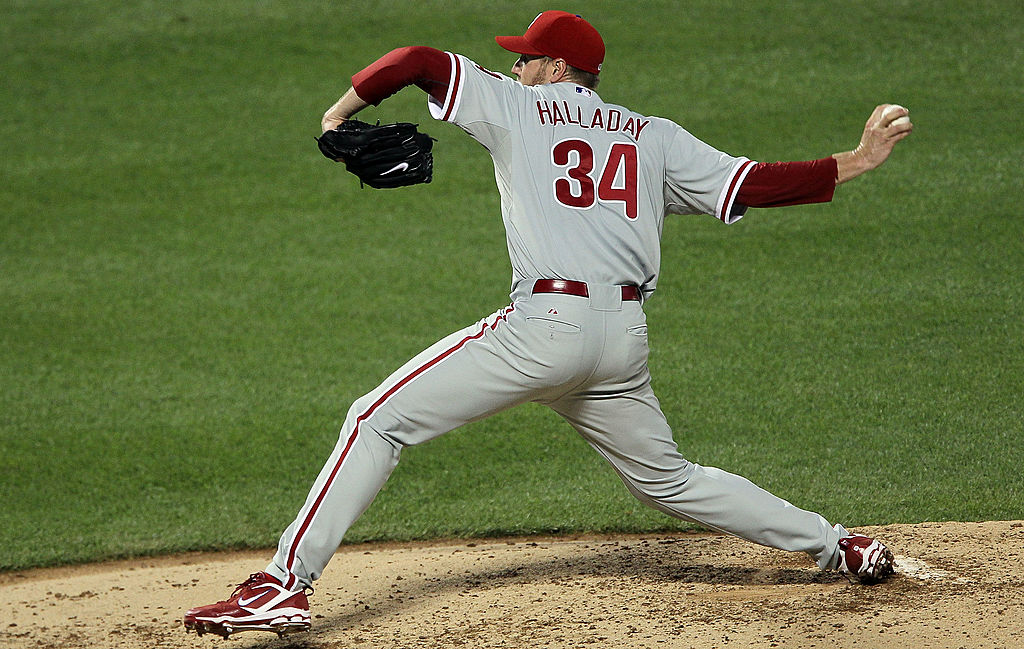 For the next decade in Toronto and Philadelphia, where he spent the final four seasons of his career, Halladay put up Hall of Fame-worthy numbers. He led his respective league twice in innings pitched, but most impressively, he led in complete games an incredible six times. 
One of those seasons was 2010, Halladay's first with the Phillies, where he had one of the best seasons as a pitcher in MLB history. That year he led the NL with 21 wins, had a 2.44 ERA, and pitched the 20th perfect game in MLB history. He added a no-hitter to his resume that postseason and earned his second Cy Young Award.
In 2013, after battling back and shoulder injuries for a couple seasons, Halladay retired. He was inducted posthumously into the Baseball Hall of Fame in 2019.
Roy Halladay's accident and the autopsy report
On November 7, 2017, Halladay tragically died when his private amphibious aircraft crashed off the Florida coast into the Gulf of Mexico in water six feet deep. Investigators determined Halladay was the only occupant of the aircraft at the time of the crash, and he had not relayed any distress signals before the incident.
Several months later, Halladay's autopsy report by the Pinellas-Pasco medical examiner's office, revealed high concentrations of morphine and amphetamine along with an antidepressant, the sleeping aid Ambien, and trace amounts of alcohol in his blood. 
According to one forensic pathologist, the combination of drugs was equivalent to a speedball. "He was impaired by these drugs. It was definitely not safe for him to fly an airplane."
Halladay tweets his risky behavior a week prior to accident
In addition to being impaired, the National Transportation Safety Board (NTSB) said in its report that Halladay was performing extreme acrobatic stunts with the plane. According to the report, Halladay performed "three maneuvers with high angles of attack (AOA) and load factors of almost 2 Gs" during the last couple of minutes of the flight.
The NTSB report also revealed it wasn't the first time Halladay had been in his plane performing dangerous daredevil maneuvers. The report indicated less than two weeks before the accident Halladay had flown his plane under Tampa Bay's iconic Skyway Bridge, which has a 180-foot vertical clearance over the water.
A couple of days after flying under the bridge and a week before his death, Halladay posted a disconcerting tweet that revealed his understanding, or lack thereof, of his plane and its capabilities. 
"I keep telling my dad flying the Icon A5 low over the water is like flying a fighter jet! His response….. I am flying a fighter jet!!
Sadly, one of Halladay's followers tweeted a reply, "Roy please be careful."
Halladay was 40 years old and survived by his wife and two children.