Who Is the Highest Active Scorer in the NBA Today?
There are a handful of all-time greats still playing in the NBA today. LeBron James, Kevin Durant, Stephen Curry, Chris Paul, Giannis Antetokounmpo, and more will all be in the Hall of Fame one day. But do any of them top the list of the highest active scorers in the NBA, and where do they rank in terms of the highest scorers in NBA history?
Kareem Abdul-Jabbar is the NBA's all-time leader in points
The NBA GOAT debate is one that has raged on for decades, but there's no debate about the greatest scorer to ever live. That title belongs to Kareem Abdul-Jabbar.
Abdul-Jabbar scored an incredible 38,387 throughout his legendary career with the Milwaukee Bucks and the Los Angeles Lakers. No other player in NBA history has scored more than 37,000.
In second place on the all-time list is Karl Malone with 36,928 career points. The Mailman averaged 25.0 points per game over 19 seasons in the NBA, but he never won a title with the Utah Jazz or the Lakers.
In the category of retired players alone, next on the list comes Kobe Bryant (33,643), Michael Jordan (32,292), Dirk Nowitzki (31,560), and Wilt Chamberlain (31,419). Julius Erving (30,026), Moses Malone (29,580), and Shaquille O'Neal (28,596) round out the top 10.
But there's one active player that ranks third on that historic list.
LeBron James is the highest active scorer in the NBA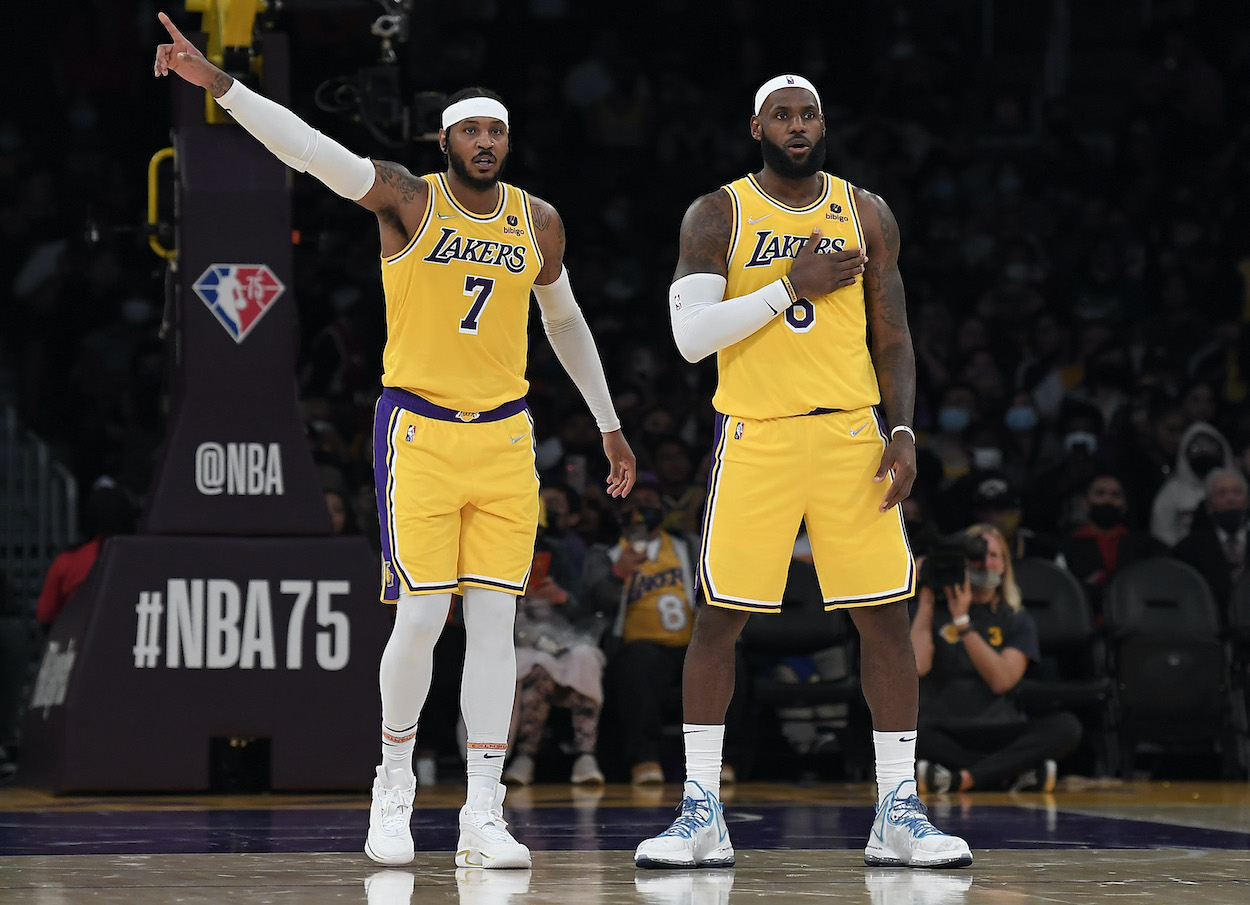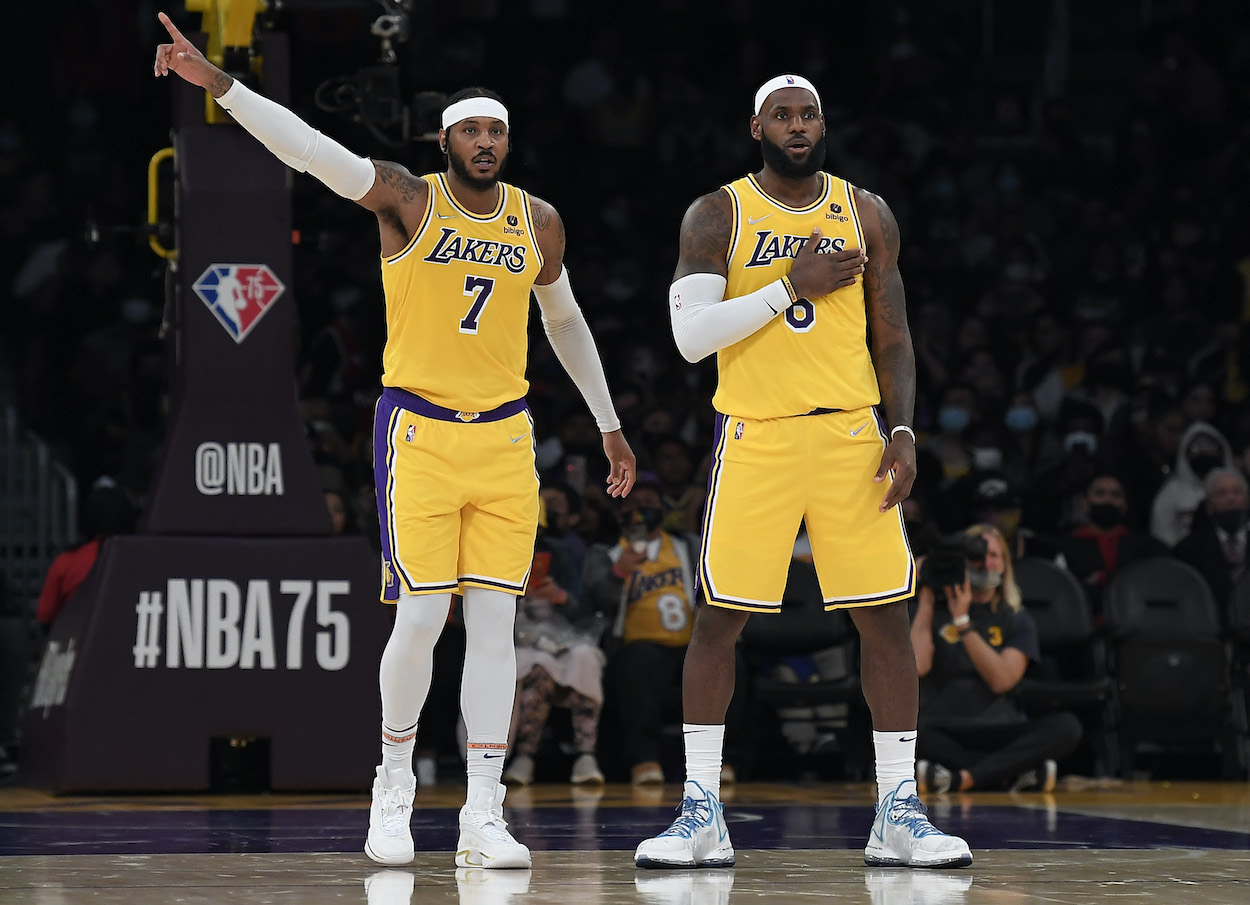 This shouldn't come as a surprise to anyone. LeBron has been dominating the NBA for nearly two decades, and he has the most career points of any active player in the league with 35,724.
James has a career scoring average of 27.0 points per game. He's scored more than 20 points per game in every season of his professional career. Even so, LeBron has only averaged more than 30 points per game in two seasons, and they both came early in his career while he was with the Cleveland Cavaliers.
Not only is James the active leader in points scored, but he also ranks third on the all-time list behind only Abdul-Jabbar and Malone.
Full list of the highest active scorers
Maybe surprisingly, the player in second place on the active list is James' Lakers teammate, Carmelo Anthony. Anthony has scored 27,729 points throughout his career, which also ranks 11th on the all-time list behind Shaq.
Behind Anthony comes Brooklyn Nets teammates Kevin Durant (24,536) and James Harden (22,567). Then comes Russell Westbrook (22,376), Chris Paul (20,328), LaMarcus Aldridge (20,270), and Dwight Howard (19,231). Stephen Curry (19,093) and DeMar DeRozan (18,384) round out the top 10.
Incredibly, the Lakers have four of the top 10 names on their current roster, and the Nets have three. If LA and Brooklyn meet in the NBA Finals this season, we could see eight or nine future Hall of Famers on the court at the same time.
All stats courtesy of Basketball Reference as of 12/10/2021.
Like Sportscasting on Facebook. Follow us on Twitter @sportscasting19.