How Close Is LeBron James to Kareem Abdul-Jabbar's All-Time NBA Scoring Record Following the Lakers' Loss to the Clippers?
A look at how close LeBron James is to breaking Kareem Abdul Jabbar's all-time NBA scoring record.
After opening their 2022-23 season on the road Tuesday night with a 123-109 loss to the Golden State Warriors, LeBron James and the Los Angeles Lakers hosted their home opener at Crypto.com Arena on Thursday against the team with whom they share the building (at least for now), the LA Clippers.
And while the Lakers kept things a bit closer than they did against the defending champs, the result was the same as the Clips walked away with a 103-97 victory. And that was with Kawhi Leonard and John Wall, neither of whom played a single game last season, coming off the bench. Nevertheless, the pair combined for 29 points and were two of six Clippers to reach the double-digit mark.
As they did against the Warriors, the Lakers struggled shooting the basketball against the Clippers, making just 35.1% of their shots. Nearly half of their 94 field-goal attempts came from the three-point line, and it was an ugly sight to see as LA dropped just nine of 45 from beyond the arc. Russell Westbrook put on the most hideous performance for the Purple and Gold, missing all 11 of his field-goal attempts.
Lonnie Walker IV led the way for the Lakers with 26 points, while Anthony Davis added 25 and eight rebounds.
As for LeBron, who nearly recorded a triple-double against the Warriors, the four-time champ had his second consecutive double-double with 20 points and 10 rebounds and inched closer to Kareem Abdul Jabbar's all-time NBA scoring record. So exactly how close is he?
How close is LeBron James to Kareem Abdul-Jabbar's all-time NBA scoring record, and when will he pass him?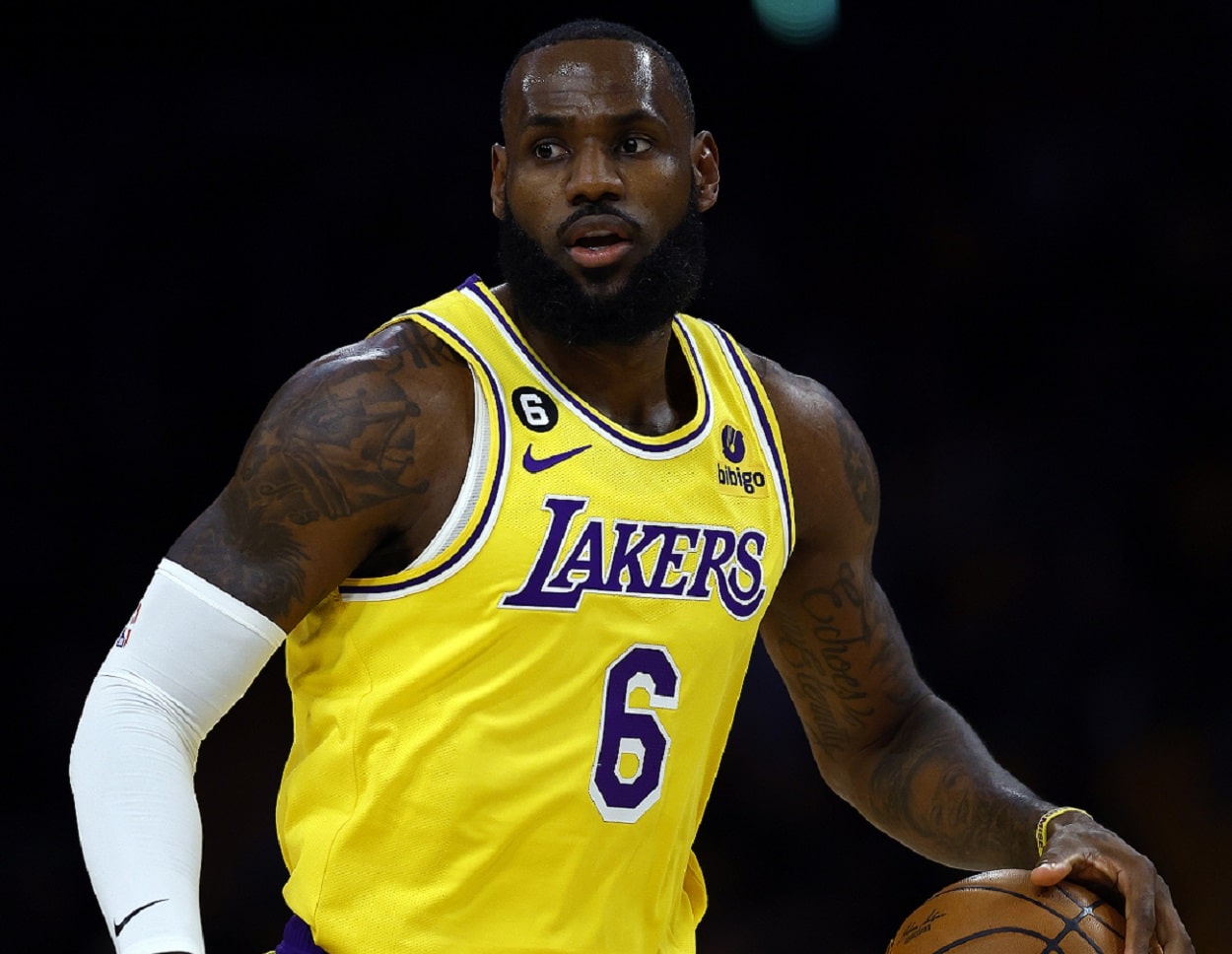 With 20 points on Thursday night, LeBron James has now scored 37,113 regular-season points in his career, putting him just 1,274 behind Kareem Abdul-Jabbar's all-time mark of 38,387.
If James doesn't miss any time and averages the 25.5 points he has over the first two games of the young season, he'll hit 1,275 on the number on Tuesday, January 31, when the Lakers visit Madison Square Garden for a TNT broadcast against the New York Knicks.
If LeBron ups his production a touch and hits his career average of 27.1 points per game, he'll surpass Kareem two games earlier during a Saturday night ABC broadcast when LA visits the rival Boston Celtics.
James also has a shot next week at another all-time NBA scoring record currently held by Karl Malone.
Have thoughts on this topic? Keep the conversation rolling in our comments section below.