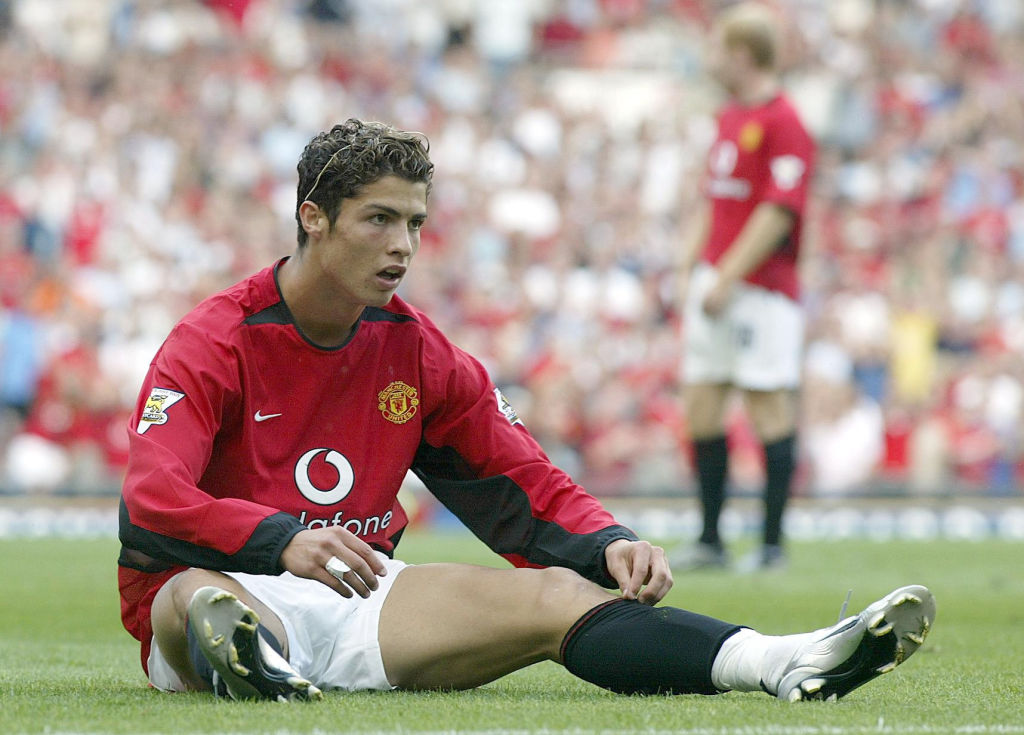 How Cristiano Ronaldo Began His Career
Cristiano Ronaldo has been on top of the soccer world for years now. How did the superstar get his start and where is his career going next?
The first goal that Cristiano Ronaldo scored on the big stage was a remarkable one. In a game between Sporting Lisbon and Moreirense on Oct 7, 2002, the 17-year-old took Moreirense's goalkeeper by surprise. Just as is typical for the iconic athlete, one goal wasn't enough for his debut, and he ended up scoring two goals in the 3-0 victory at Sporting's old stadium.
Little did the young athlete know that this would be the start of his scoring feat of a career. Though his career hasn't always been an easy one, he has managed to stack up even more trophies, break records and shape the game in a whole new way. His career is bound to send ripples into future generations of soccer players.
The early life of Cristiano Ronaldo
Ronaldo was born into a Portuguese family of four kids, with him being the youngest of the lot. He shared a roof with two sisters and one brother. While school was off to a smooth start, it soon got rocky when he assaulted a teacher by throwing a chair at him. This led to his expulsion from school.
Lucky for him, he had always been keen on learning the ropes of soccer, and at age 14, he decided to turn this hobby into a career. He had been playing for Androrinha since he was eight years old, which meant that he only needed to refine his skills a little bit.
In 1995, his hard work and motivation landed him a spot on the club 'Nacional,' which is located in Madeira- his hometown. It was his time in the club that he showcased enough talent to get recruited by Sporting CP after a clearing trial.
Ronaldo's time at Sporting CP
Sporting CP was the team in which Cristiano Ronaldo started refining his craft. He played at all levels, including under-16, under-17, under-18 and even team B.
He then made it to the first team before being upgraded into the senior team in 2002. His debut with the senior team was nothing short of remarkable as he scored two goals to solidify the 3-0 win against Moreirense. His time with the team exposed him to games against some of the biggest teams in England, including Arsenal, Liverpool, and Manchester United. Eventually, he landed a spot on Manchester's roster.
On to Manchester United
In a 2003 UEFA Champions League match against Manchester United, Ronaldo managed to catch the eye of Sir Alex Ferguson, who later recruited him into the club. This would prove to be one of Ferguson's crowing achievements.
Ronaldo's time with the team was nothing but remarkable. Being among the top players in the team for six years, he led the team to win three league titles, not to mention the 2008 UEFA Champions League. For the 196 games that he played for the club, he scored 84 goals, turning him into one of the most riveting, as well as dramatic, players to follow.
Cristiano Ronaldo with Real Madrid
In 2009, Ronaldo took his talents to Spain after Real Madrid paid $133 million, turning him into one of the most expensive players of the time. He lived up to the hype by scoring 33 goals in his initial season and 40 goals in the next season. The latter scoring feat was a league record that had a huge role to play in Real Madrid winning the Copa Del Rey.
2012 was another amazing year in his career as he scored a total of 60 goals, making it almost too easy for Real Madrid to canter the Spanish League title with 100 points. The following season was also iconic with him scoring 51 goals, leading to Real Madrid's win of the elusive UEFA Champions League title. 
He went on to pile up even more trophies and achievements with the team before taking his talents to Juventus. The team offed him a four-year contract worth $117 million. While he keeps being a fascinating player to watch, his journey is barely over. In fact, most people place him in the conversation of the greatest of all time, often as a debate between him and Lionel Messi.
Today's soccer fans are among the luckiest lot for having watched one of the greatest players to touch a football make history. While Cristiano Ronaldo's story isn't over yet, nothing can take away from his legendary status now. All fans can do is to relax and watch a pro do his thing for however long he will be around.