How Did the Arnold Palmer Drink Get Its Name?
Easily one of the greatest and most popular golfers to ever walk the planet, the late great Arnold Palmer left behind an incredible legacy.
Of course, there are his accomplishments on the golf course, a resume that includes 62 PGA Tour wins, the fifth-most in history, and seven major championships, good for a tie for seventh on the all-time list. Palmer also designed more than 300 golf courses around the world and owned a few as well, the most famous being Bay Hill Club & Lodge in Orlando, Florida, which annually hosts the PGA Tour event that continues to bear his name, the Arnold Palmer Invitational.
And you certainly can't forget about the millions upon millions of dollars he raised through his charitable foundation, which is still going strong and focuses on children's health, character development, and nature-focused wellness.
And then, of course, there's the Arnold Palmer drink. Now, there's no way that Palmer was the first person ever to combine iced tea and lemonade. But "The King" is undoubtedly the one who made it famous. So exactly how and when did the Arnold Palmer drink become such a big deal?
How did the Arnold Palmer drink get its name?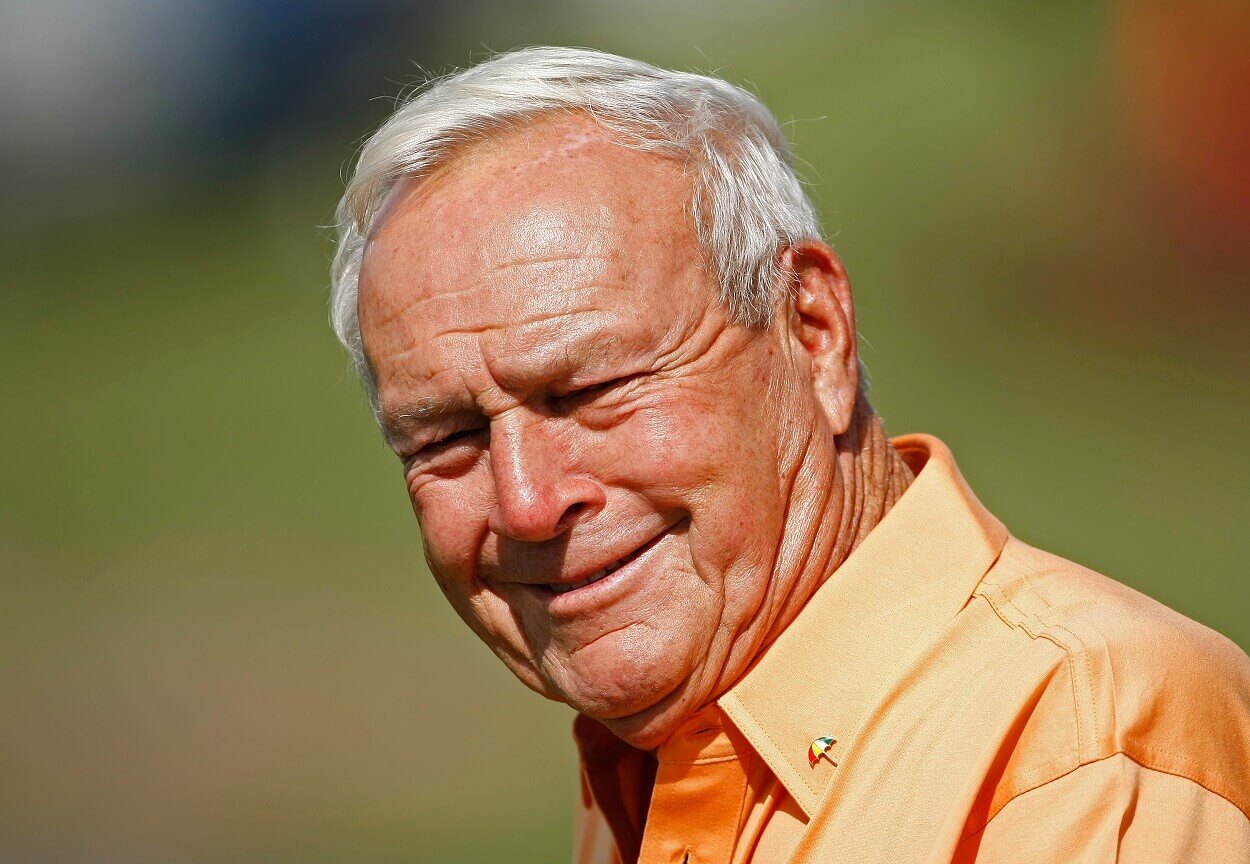 The boom in popularity of the Arnold Palmer drink can be traced back to the late 1960s.
As "The King" himself explained in an ESPN 30 for 30 Shorts documentary, he requested his favorite drink at an eatery in Palm Springs, California, where he was designing a new golf course. Soon after, a woman ordered the same thing, telling her server, "I'll have that Arnold Palmer drink, too."
And the rest, as they say, is history.
Despite the rise in popularity of the drink in the decades that followed that incident, Palmer didn't cash in on the boom until the early 2000s. Since 2002, Arizona Beverage Company has sold the blend using Palmer's signature and likeness on the bottle. An alcoholic version of the Arnold Palmer drink was introduced in early 2018 — at least an officially licensed version.
Folks have long made their own spiked version, typically by adding vodka, a concoction often called the John Daly.