How Much Does It Cost to Play Bay Hill?
First opened in 1961, Bay Hill Club & Lodge in Orlando, Florida, has been the home of the PGA Tour event currently known as the Arnold Palmer Invitational since 1979.
Purchased by the late great Arnold Palmer in 1974 and currently run by his daughter and son-in-law, Bay Hill features 27 holes of championship golf. The nine-hole Charger course, designed by Bob Simmons, is certainly beautiful, but the real draw is the 18-hole track that annually hosts one of the best PGA Tour fields of the season.
Designed by Dick Wilson, Bay Hill plays more than 7,300 yards from the tips and offers plenty of challenges throughout the course, obviously including the signature 18th hole, which has served as the venue for so many dramatic moments over the years.
Sadly, Bay Hill isn't open to the general public, at least not in the traditional sense.
How much does it cost to play Bay Hill?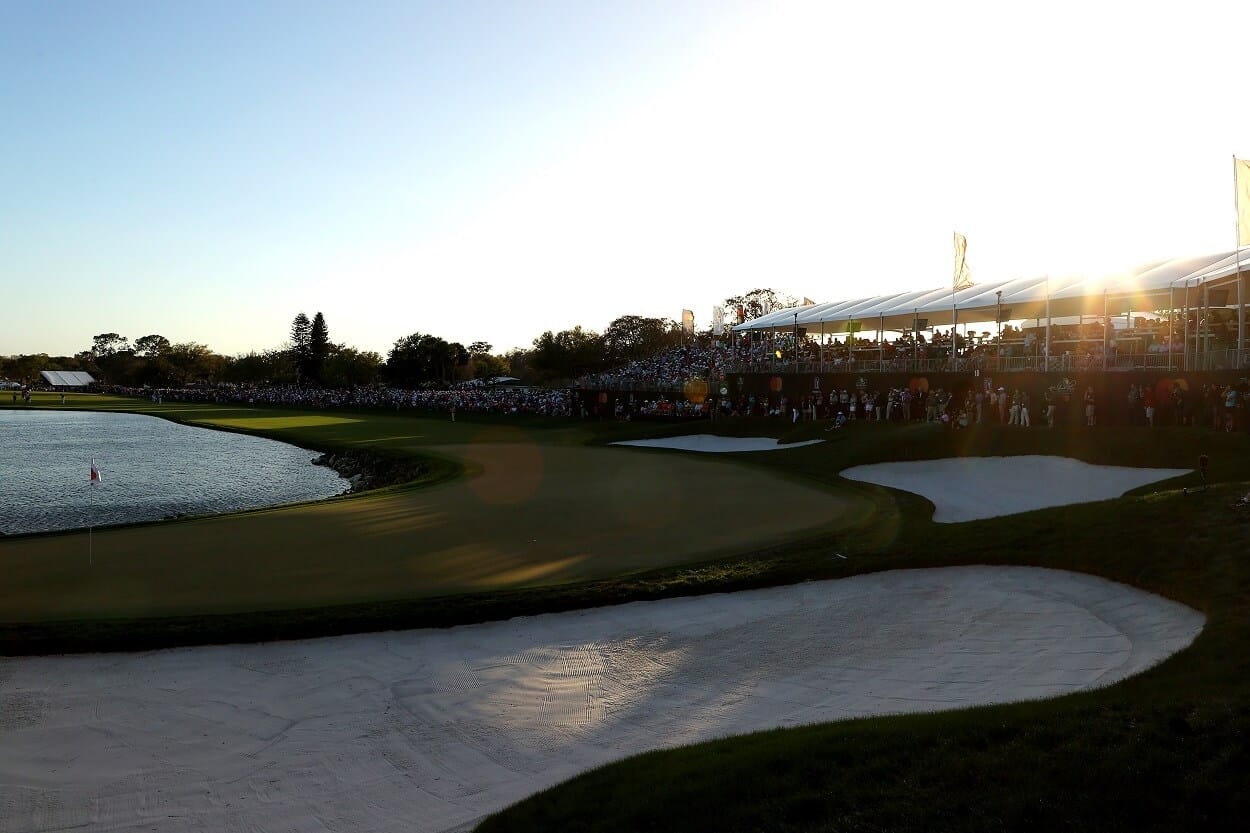 From a technical standpoint, Bay Hill Club & Lodge is a private club with plenty of other amenities outside golf, such as tennis, swimming, a spa and fitness center, and even a marina.
And a full membership, which grants you access to all 27 holes of golf, certainly isn't cheap. Initiation fees alone are reportedly in the $30,000 range, and annual dues run close to $8,000.
Luckily, however, one doesn't need to become a member to play the course where Tiger Woods has hoisted eight trophies.
If you book one of the 70 rooms or the seven guest cottages available at Bay Hill Club & Lodge, you're granted access to all the perks available to members, including both golf courses. As for the cost of those accommodations, that simply depends on the type of room and the time of year you book. But the price isn't nearly as bad as you might think.
On the low end for a standard room, per the club's official website, you can book for as low as $215 per night. And at $460, the high end isn't out of control either. Truth be told, that's cheaper than some of the public courses the PGA Tour plays, such as Pebble Beach. The cottages, of course, will run you a bit more.
So if you can swing that, you can swing at Bay Hill.