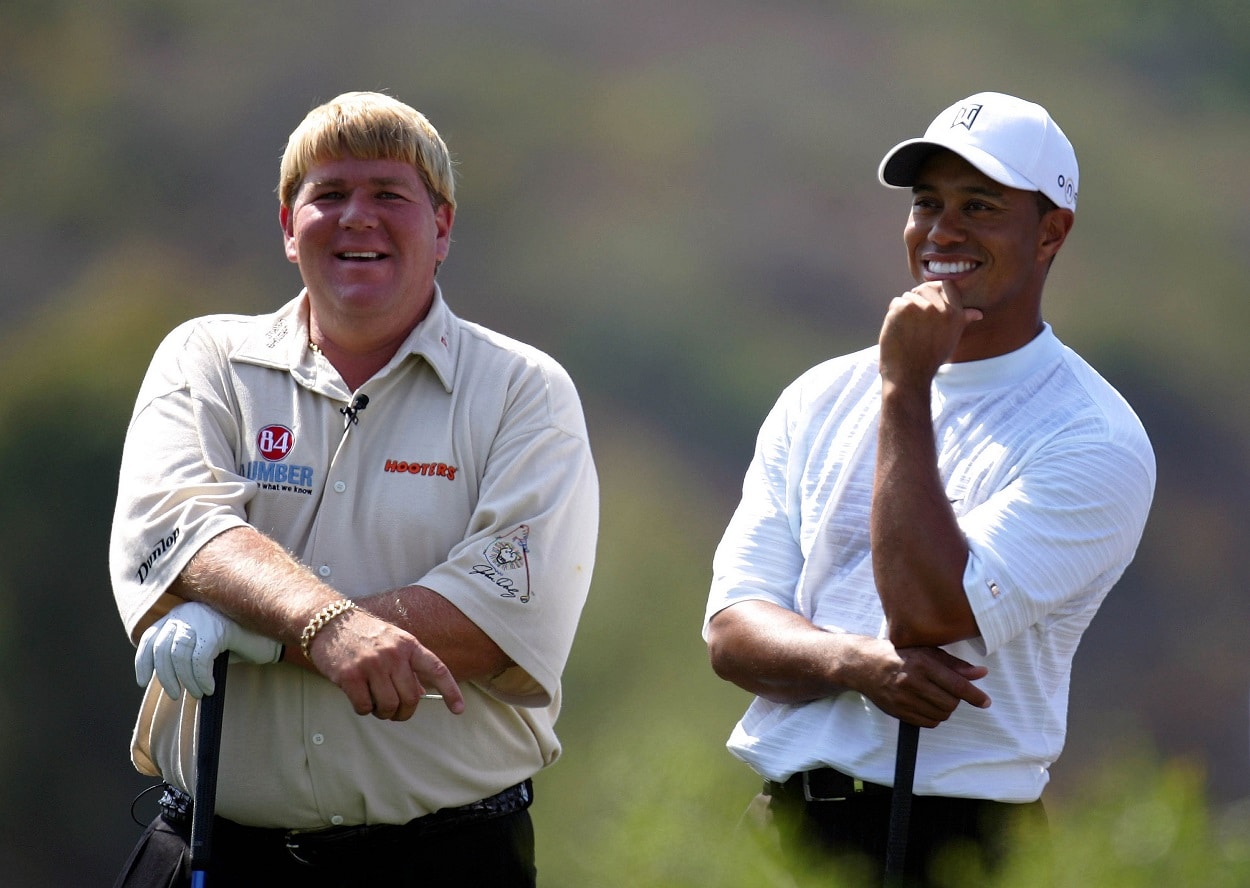 Tiger Woods Once Paid John Daly the Ultimate Compliment While Turning Down a Drinking Invitation
82-time PGA Tour winner Tiger Woods once paid two-time major champion John Daly the ultimate compliment when turning down an drinking invite.
While both are multiple-time major championship winners, there's obviously quite a difference in the respective careers of John Daly and Tiger Woods. Daly was a relative unknown when he seemingly came out of nowhere to win the 1991 PGA Championship, while Tiger, who actually almost beat Daly at an event when he was just 13 years old, was seen as a superstar before he ever hit a single golf shot as a professional.
Following John Daly's win at the '91 PGA Championship, an event he wasn't even supposed to play but lucked into as the ninth alternate, he was only able to win four other tournaments in his career, including a dramatic victory at The Open Championship in 1995, which is undoubtedly difficult to do but pales in comparison to the accomplishments Tiger Woods has amassed over the years.
Since turning pro in 1996, Woods has 82 victories on the PGA Tour, tied with Sam Snead for the most in history, and owns 15 major championship wins, second only to the 18 won by Jack Nicklaus.
Many thought that John Daly could have and should have won more events in his career, a career that was sometimes derailed by drinking and behavioral issues. That group of people who thought Daly didn't get as much as he could have out of his career includes Tiger Woods, who even once told JD how much talent he had while turning down a drinking invitation.
Tiger Woods nearly beat John Daly when he was 13 years old
As a child prodigy and a highly accomplished junior golfer, Tiger Woods would often receive invitations to play in events that also included professional players. One such event was the National Insurance Youth Classic.
The tournament format paired a professional with a group of juniors who had qualified for the tournament, and, in 1989, 13-year-old Tiger Woods was paired in the final round with John Daly. At the time, Daly was 23 years old and had been a pro for about two years but had primarily played in minor events in the U.S., although he did qualify for the U.S. Open in '89 and also finished tied for 14th at the PGA Tour's Chattanooga Classic. So while he certainly wasn't a well-known player, he certainly had some credibility.
Playing at Texarkana Country Club in Arkansas, Tiger shot 3-under on the front nine and actually held a four-shot lead over Daly. Not wanting to be embarrassed, although there's never any shame in losing to Tiger Woods, even at 13, JD birdied three of the final four holes to beat the youngster by two strokes.
The two met in a playoff at a World Golf Championships event in 2005
In 2005, 16 years after losing to John Daly as a 13-year-old, Tiger Woods got his revenge.
At the WGC-American Express Championship, played that year at Harding Park, the site of the 2020 PGA Championship, Woods and Daly were both sitting at 10-under after 72 holes, resulting in a sudden-death playoff. The duo replayed the 18th hole, and both made par, which moved the action to the par-4 16th.
After watching Woods tap in for par after a missed birdie putt, Daly had a 15-foot birdie putt of his own to win his sixth PGA Tour title. He missed the birdie but had just an easy three-footer for par to take things to a third extra hole. But Daly missed that one as well, handing Tiger the victory.
Tiger Woods paid John Daly an amazing compliment while turning down a drinking invitation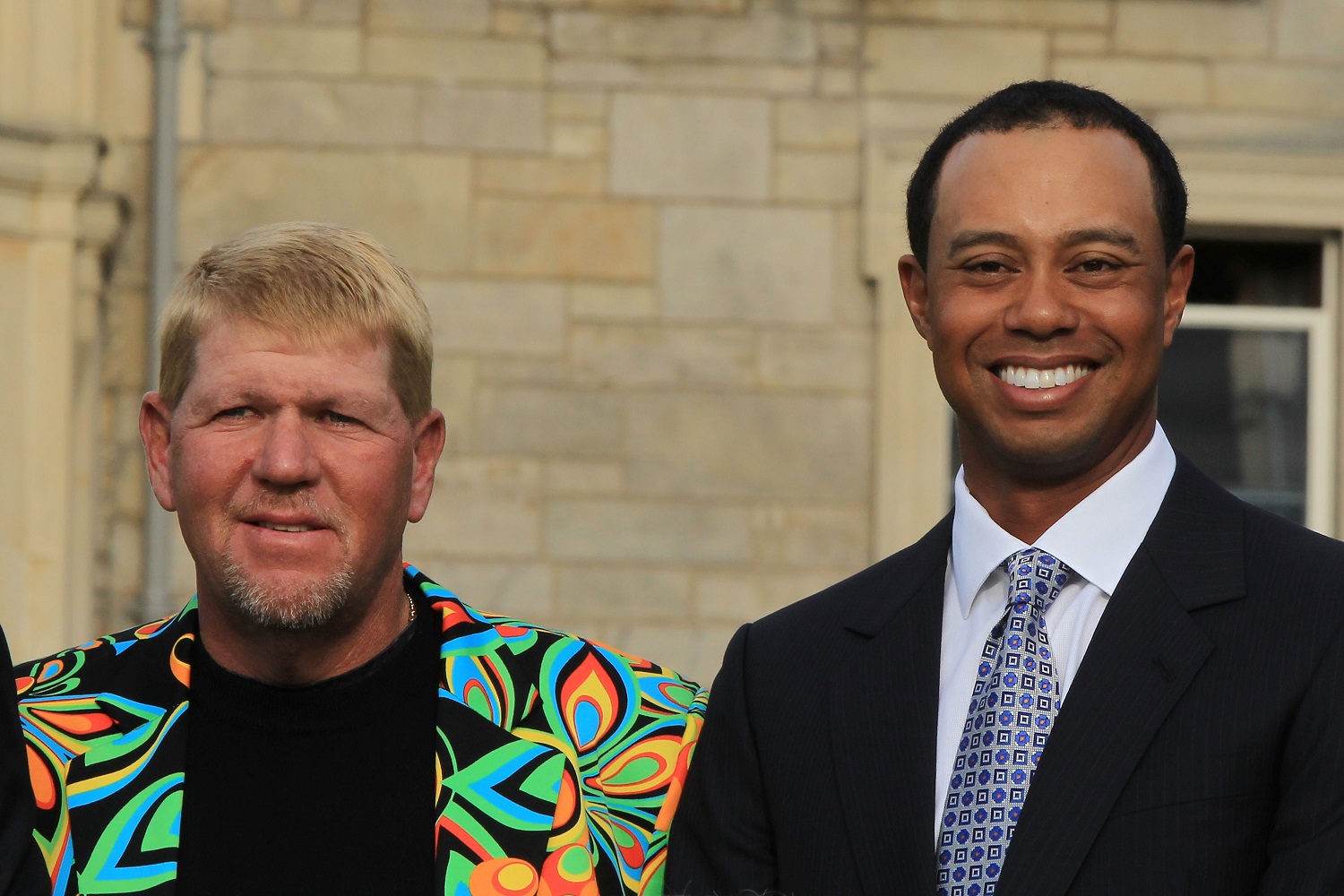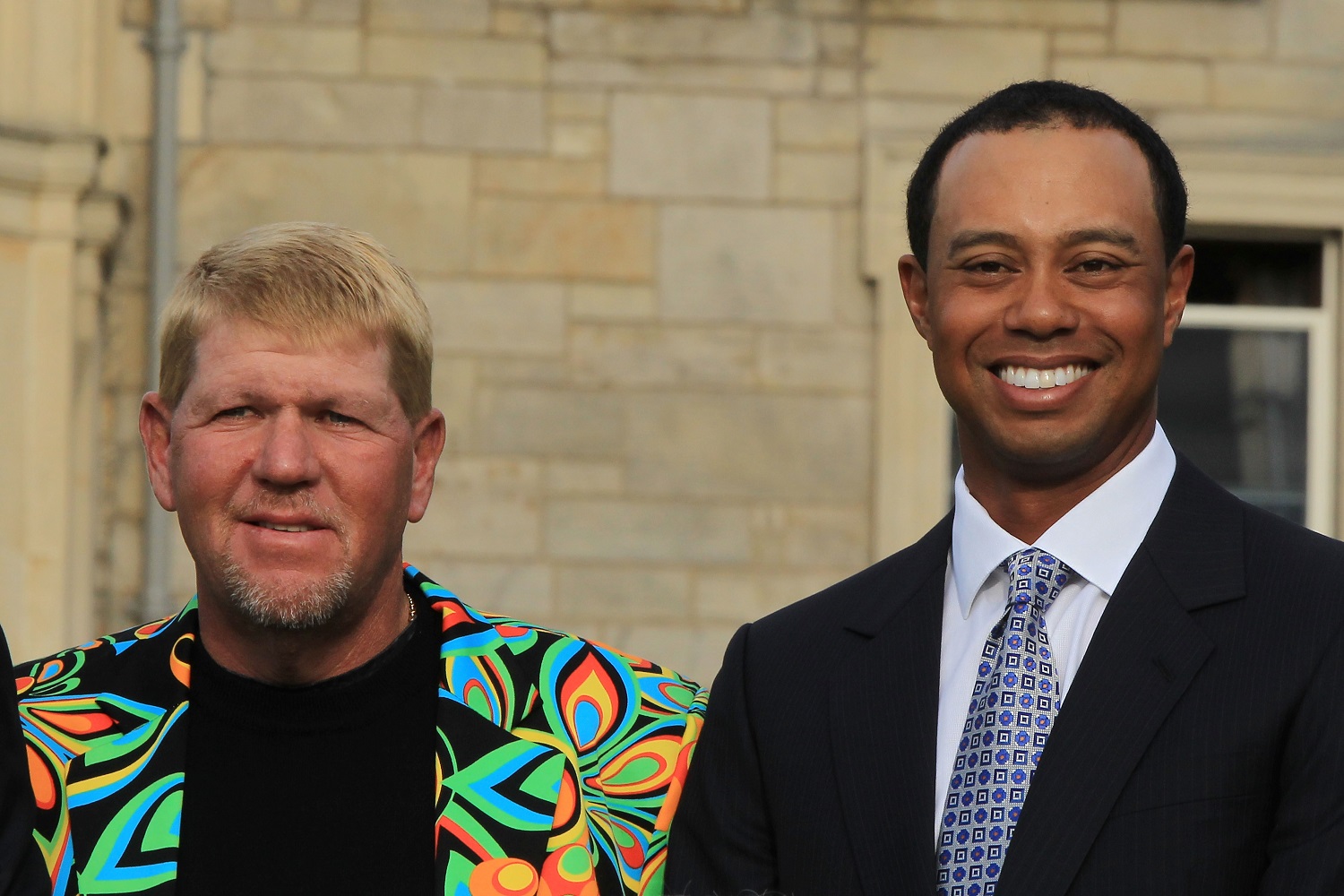 The year before beating John Daly in that playoff in San Francisco, Tiger Woods had invited JD to be a part of his Target World Challenge event, which is now called the Hero World Challenge and is an event that Tiger hosts annually to benefit his foundation.
Less than 20 players get an invitation to the tournament, so it's a big deal to get one. Tiger won the event that year, but the better story was what happened before the tournament officially started.
As told by John Daly himself, he was sitting in the locker room drinking a beer following the Wednesday pro-am when he saw Tiger Woods walking in his direction. He invited Woods to join him for a drink, but Tiger, naturally, wanted to work out instead. Here's how things played out according to Daly (h/t CBS Sports).
"Tiger's there in his workout clothes and I said, 'Tiger, come have a beer with us, man. I go, 'Man, you don't need to work out. You need to drink a little bit with us.

"[Tiger] said, 'If I had your talent, I'd be doing the same thing you're doing. I'm looking at him thinking, 'You're crazy, man.'"

John Daly
Wow, what a compliment. And the way Daly tells it, Tiger was as serious as can be. And Woods was spot-on in his assessment. While mostly known for his power, people tend to forget what touch John Daly had in his prime. If he would have ever truly committed himself to the game of golf like Tiger did, just imagine the damage he could have done.
Have thoughts on this topic? Keep the conversation rolling in our comments section below.