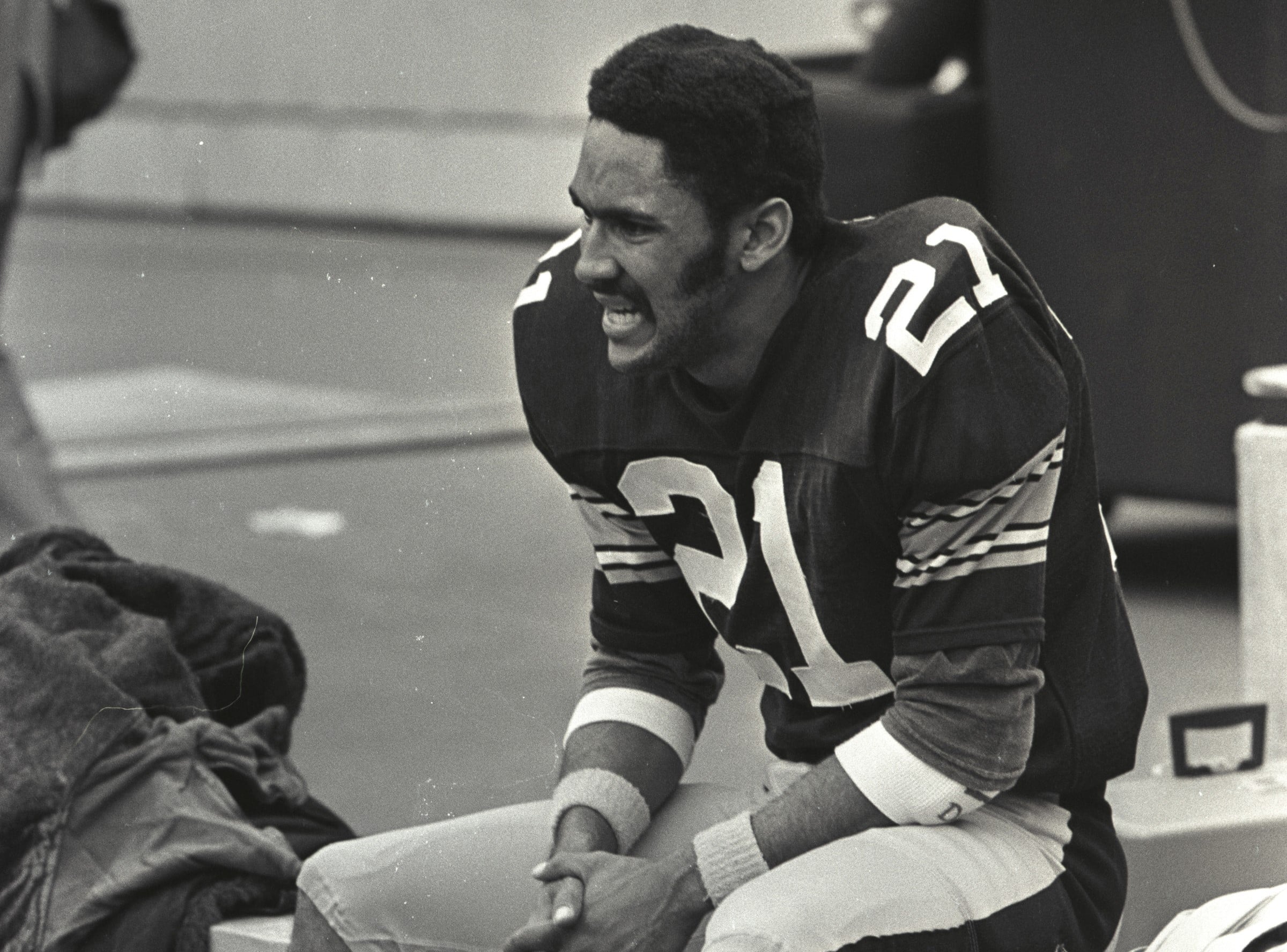 How Good Was Tony Dungy as an NFL Player?
There's no debate Tony Dungy had success as a head coach in the NFL, but how did he do as a player?
Tony Dungy made his mark in the NFL as a successful head coach. He spent 13 years in the league, leading the Tampa Bay Buccaneers and the Indianapolis Colts. Dungy's coaching resume speaks for itself, as he finished his career with a 148-79 record, including the playoffs.
Dungy also played in the league as a defensive back with the Pittsburgh Steelers and San Francisco 49ers. While he was more effective as a head coach, how good was he as a player?
A quarterback by trade, Tony Dungy played defensive back in the NFL
Dungy played four years as a quarterback at Minnesota before going undrafted into the NFL. He had his best season as a junior, throwing 15 touchdown passes (14 interceptions). He also had five rushing touchdowns and completed 54.7% of his passes.
As a senior, he struggled. In 11 games, Dungy threw four touchdown passes and was picked off 12 times. After going undrafted, the Steelers signed him in 1977 but converted him to a defensive back. The position switch worked, and he made the team.
Although he wasn't a starter, Dungy played all 14 games as a rookie. He finished the season with three interceptions. In a game against the Houston Oilers, Dungy had one of those interceptions, but he also threw two. Dungy was pressed into action at quarterback after Terry Bradshaw and Mike Kruczyk were hurt. Third-string QB Cliff Stoudt was inactive.
Dungy threw eight passes. He completed five of them, but only three were to teammates. Two were picked off by the Oilers. He went 3-for-8 for 43 yards with two interceptions.
Dungy's best season came in 1978 when he played all 16 games at defensive back, starting two of them. He collected six interceptions and had a pair of fumble recoveries. Dungy's career ended in 1979 after playing 15 games with the 49ers, where he had no interceptions.
Dungy enjoyed NFL success as a head coach
Dungy began coaching in 1980 as the defensive backs coach at his alma mater, Minnesota. After a year, he rejoined the Steelers, taking the same position. The Steelers promoted Dungy to defensive coordinator in 1984 and held that position through 1988.
He then held jobs with the Kansas City Chiefs and Minnesota Vikings before he took his first head coaching job with the Tampa Bay Buccaneers in 1996. With the Bucs, Dungy went 6-10 in his first year but never had another losing season in his 13-year career.
With Tampa Bay, he finished with a 54-42 record before taking over as the head coach of the Indianapolis Colts in 2002. In Indianapolis, he went 85-27 in seven years.
Dungy never had less than 10 wins in any season in Indianapolis. He went 14-2 in 2005 but earned a Super Bowl title the following year after one of his four 12-4 seasons. He was named Sporting News Coach of the Year in 2005.
Dungy was inducted into the Pro Football Hall of Fame as a coach in 2016.
Stats courtesy of Pro Football Reference