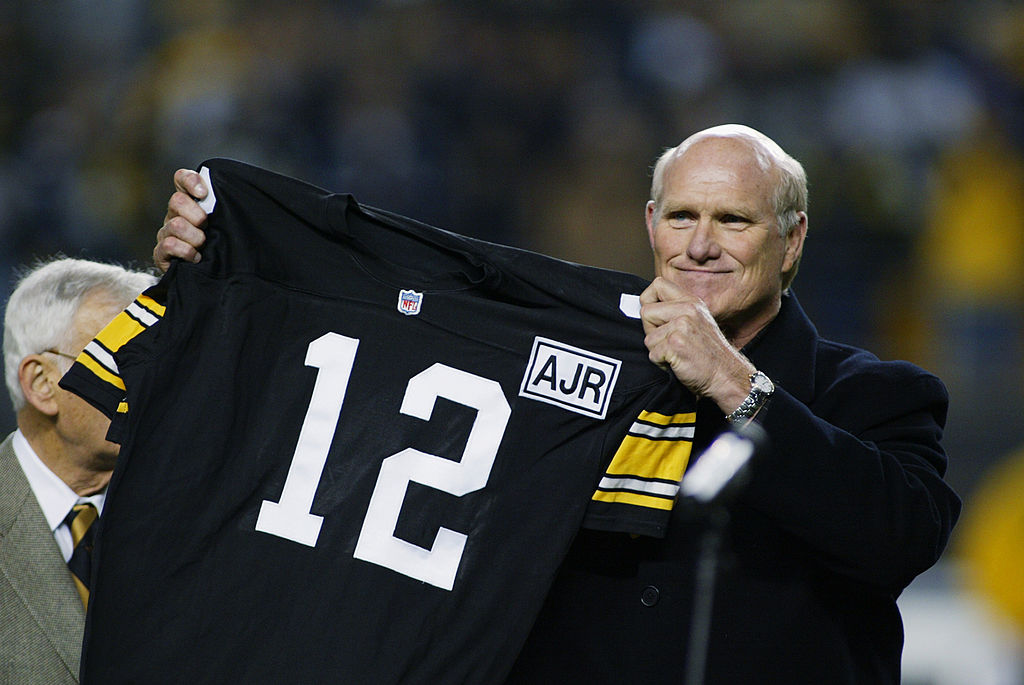 Was Terry Bradshaw a Great Quarterback?
Terry Bradshaw had a wildly successful NFL career. But despite this, people continue to question whether he was a truly great quarterback.
It's not easy to win a Super Bowl as a quarterback, so a player winning multiple titles is an even rarer accomplishment. If an NFL quarterback wins multiple Super Bowls in his career, he is almost certainly a lock to make it into the Pro Football Hall of Fame after he retires. But winning multiple championships doesn't automatically make someone a great quarterback.
Terry Bradshaw won four Super Bowls in his career, but not everyone considers him to be a great quarterback. Let's explore Bradshaw's career and answer the question of whether he was a great quarterback.
Terry Bradshaw's NFL career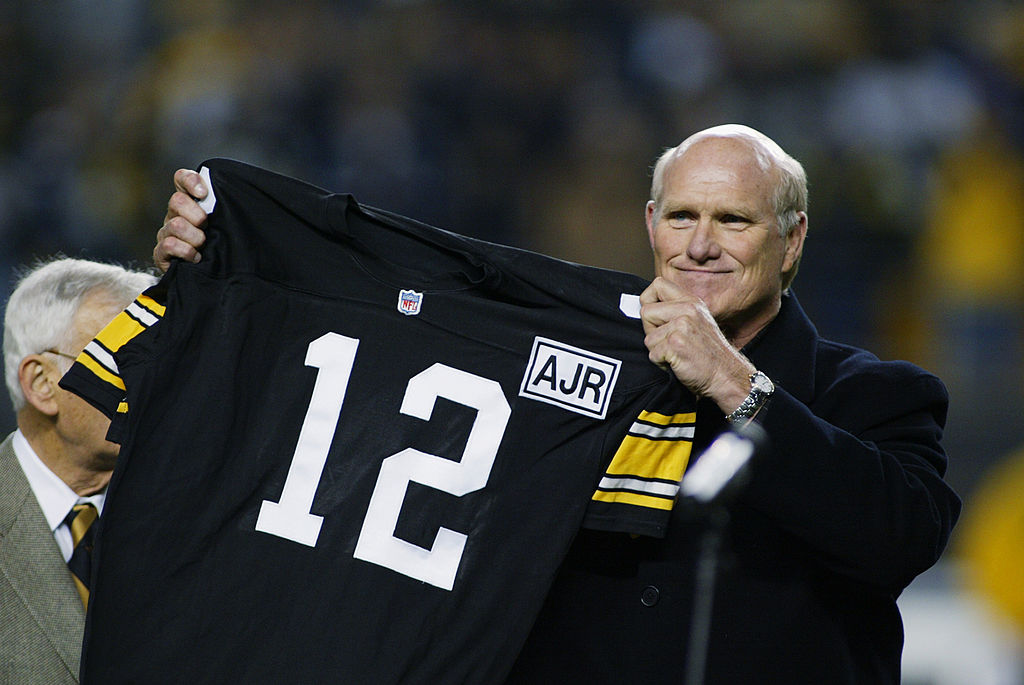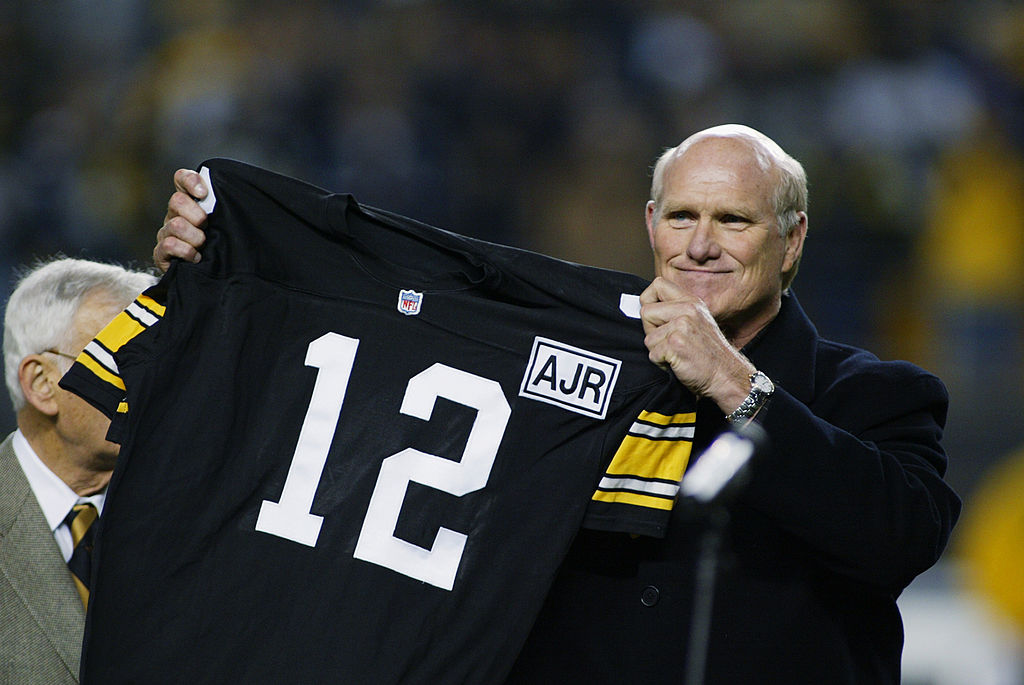 Bradshaw played his college football at Louisiana Tech, and the Steelers took him with the first overall pick in the 1970 NFL draft. He would go on to play his entire 14-year career with the team, playing in 168 games and starting 158 of them.
He went 107-51 in the regular season in his starts, completing 51.9% of his passes for just under 28,000 yards with 212 touchdowns and 210 interceptions. Bradshaw set his career-high in touchdown passes with 28 in 1978 and he won the Associated Press NFL MVP that season.
He was a three-time Pro Bowler and won those four Super Bowls, earning Super Bowl MVP honors in two of those games. Bradshaw was inducted into the Hall of Fame in 1989.
Terry Bradshaw's strengths and weaknesses
Like any quarterback, Bradshaw has strengths and weaknesses in his game. As Bleacher Report writes, Bradshaw was good when it came to throwing a deep ball when his team needed a big play. He was a mobile quarter who didn't just stand in the pocket waiting for a play to open up.
But some parts of Bradshaw's game weren't as good as others. He wasn't good at creating a play from nothing and keeping plays alive when he gets outside of the pocket. That was more important in the game during Bradshaw's era, but it wasn't one of his strong suits.
He also wasn't asked to throw the ball as much as today's quarterbacks, as the running game was more important to teams in the '70s, as opposed to the NFL being a passing league these days. Bradshaw could also play through pain and injuries, starting in at least 13 games eight times in his career — and there were 14 games in a season for more than half of his career; the NFL didn't go to a 16-game regular season until 1978.
Comparing Terry Bradshaw to today's quarterbacks
It's not necessarily fair to compare quarterbacks from different eras, but it's what sports fans do so let's do it. Here's a look at how Terry Bradshaw stacks up against a couple of the top quarterbacks in the league today, other than Tom Brady since he's considered the best of all-time.
Ben Roethlisberger
The most obvious comparison is to the current Steelers quarterback, Ben Roethlisberger. The team drafted him in 2004, so he has already outlasted Bradshaw in terms of his career length.
He is 144-17-1 as a starter in regular-season games, completing more than 64% of his passes. He has thrown for more than 56,000 yards and 363 touchdowns, with 191 interceptions. Roethlisberger has been named to the Pro Bowl six times, and the 38-year-old has won two Super Bowls but doesn't have an MVP award in either game or a league MVP.
Aaron Rodgers
Aaron Rodgers was a late first-round draft pick who has turned into a long-term solution at the quarterback position for the Packers. He's been in the league since 2005 but saw limited playing time before taking over as the starter in 2008.
Since then, he has gone 113-60-1. Rodgers has completed 64.6% of his passes, throwing for just shy of 47,000 yards with 364 touchdowns and just 84 interceptions, throwing double-digit interceptions just twice in his career. Rodgers is a six-time Pro Bowler with two league MVP awards and one Super Bowl ring.
Was Terry Bradshaw a great quarterback?
That brings us to the main question: was Bradshaw a great quarterback? Honestly, no. Even when you consider that passing is more important now than it was when he played, Bradshaw's numbers don't really stack up well.
He completed a little more than 50% of his passes, which isn't good. Bradshaw threw more interceptions than both Roethlisberger and Rodgers despite throwing about 2,000-3,000 fewer passes than them.
Bradshaw is thought to be better than he actually was because of his four championships — which he partially got because of the Steelers' strong defenses at the time — and the fact that he has been a broadcaster for decades and has stayed in the spotlight.