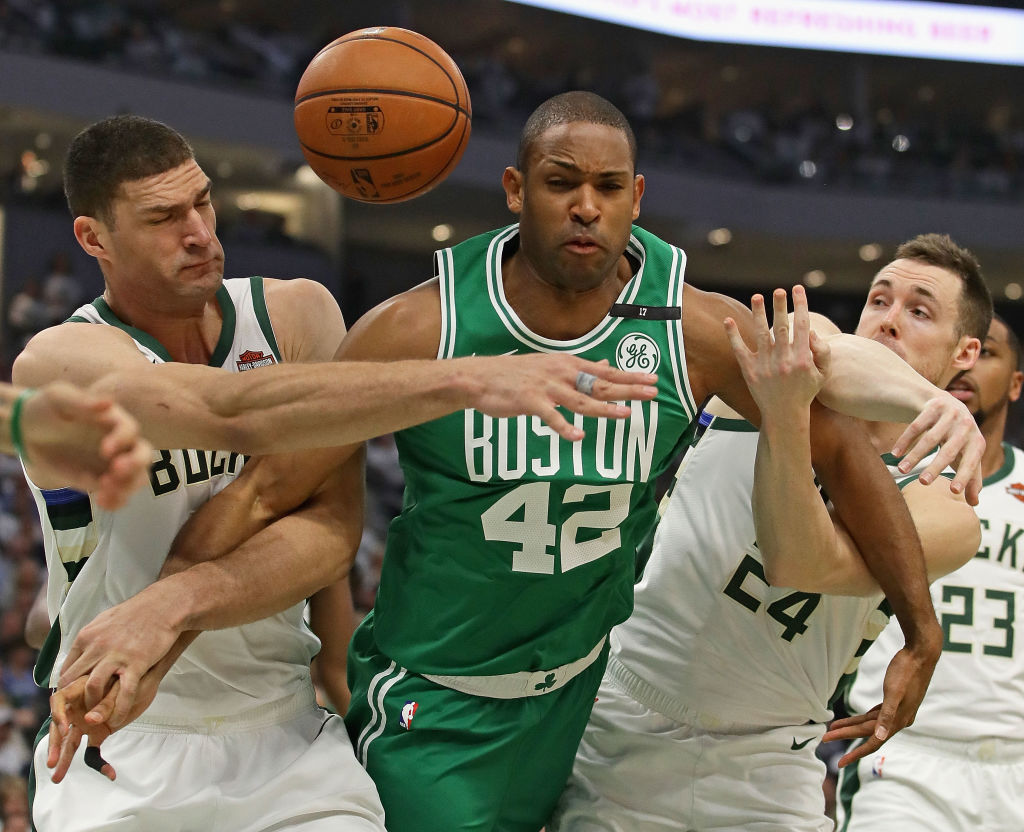 How It All Went so Wrong so Quickly for the Boston Celtics
The Boston Celtics have seen a window of opportunity close. Today we look at how it all went so horribly wrong for the Boston's front office.
In professional sports, each team fights for a chance to win a championship. We commonly know these as windows of opportunity. Unless you're the New England Patriots, most windows of opportunity last a few short seasons, then a rebuild or retooling of the roster is in order.
After missing out on Anthony Davis, the Boston Celtics have seen their window close. Today we look at how it all went so horribly wrong for the Boston's front office.
Missed trade opportunities
When the Celtics traded Paul Pierce and Kevin Garnett to the Brooklyn Nets, they got a haul so good you'd think it was a deal between two friends in NBA 2K. Boston received several top lottery picks — the Nets were still a poorly run franchise — and turned them into two potential stars, Jaylen Brown and Jayson Tatum.
However, the Celtics' new assets could've been used to acquire Paul George from Indiana two seasons ago or Kawhi Leonard from San Antonio last year. A lineup of Kyrie Irving, Leonard, and Al Horford would've been tough to stop in the East. And we all saw the impact Leonard has on a team after giving Toronto its first NBA championship.
The last real piece they missed out on was Davis. You can view it as a blessing in disguise. But not giving up Jayson Tatum — who could become a 20 PPG player — for Anthony Davis is mind-boggling on General Manager Danny Ainge's part.
Gordon Hayward's injury
Two seasons ago, the Celtics signed Gordon Hayward to a max deal at over $30 million per season. In Boston's first game of the season, Hayward went down with a broken leg. He returned this year, looking forced into the lineup. But he also wasn't playing anywhere near his prior level.
When you pay someone that much money, he can't ride the bench or come in with the second unit. And Hayward doesn't look like he'll be back to his old form soon.
Kyrie Irving's health
Irving has missed significant time due to injuries over the last two seasons. In his absence, Tatum and Brown took over a lot of the heavy lifting on offense. Terry Rozier also saw his time on the floor increase, and when given the opportunity can be a 16-5-5 guy. Irving being thrown back into the starting lineup took away opportunities for the young players to develop.
Kyrie not being a good leader?
The younger Celtics didn't mesh well with Irving in terms of team chemistry. He wasn't ready to be a leader, and it showed. There was constant fighting in the locker room between the point guard and young core of players. When he chooses his next destination, teams should be wary of Irving's leadership or lack thereof.
Al Horford opts out
A mainstay in the Celtics' lineup for the better part of a decade: Al Horford. The Celtics center has had a great career in Boston, but it looks like this season forced him to seek a new team. Horford opted out of his contract and is expected to get a max offer from a team in need of a veteran center. Look for the Mavericks to be out front to land the big man.
Where does Boston go from here?
Irving and Horford won't return, so what does Boston do? They will still be a playoff team but their chances at winning a title are over for the next few years.