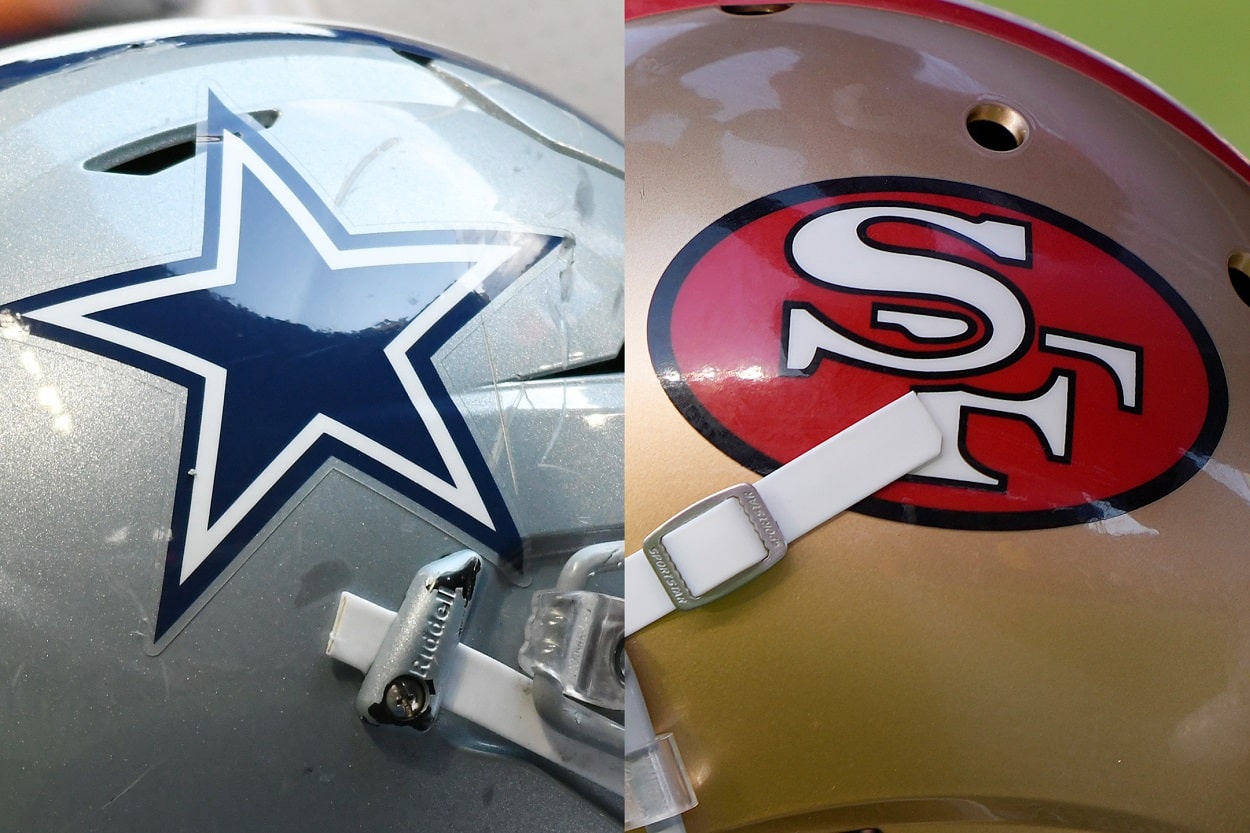 How Many Times Have the Dallas Cowboys and San Francisco 49ers Played in the NFL Playoffs?
A look at the NFL playoff history between the Dallas Cowboys and San Francisco 49ers.
Despite never being in the same division, the Dallas Cowboys and San Francisco 49ers have engaged in one of the great rivalries in sports for decades. Simply put, it's impossible to talk about NFL history without mentioning it.
For one, each franchise has won five Super Bowl titles. Only the Pittsburgh Steelers and New England Patriots have won more. So there's that.
But perhaps the Cowboys-49ers rivalry has been so great due to the epic battles the two teams have had in the NFL Playoffs over the years. Don't get it twisted. They've had some fantastic regular-season games as well. But there's a reason you remember "The Catch." Or their duels for dominance in the early 1990s when they met for the right to go to the Super Bowl three straight times.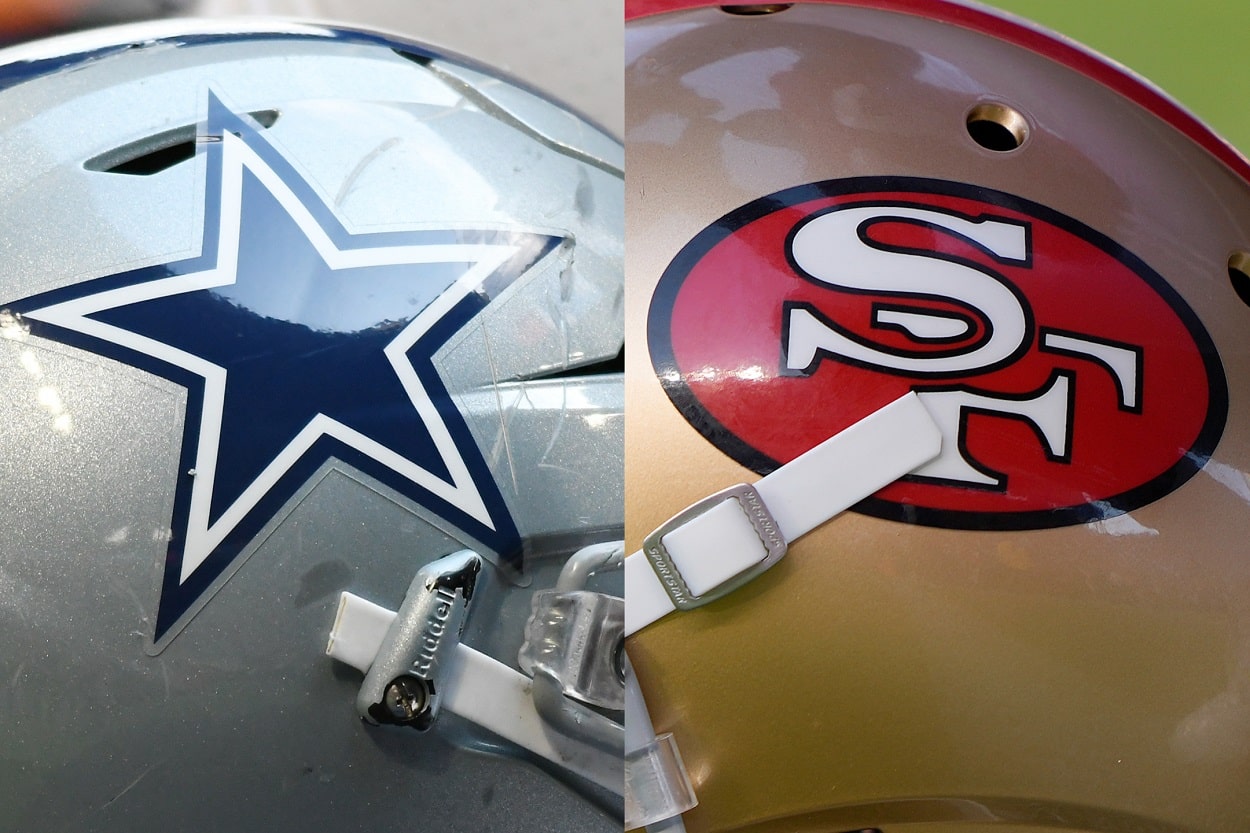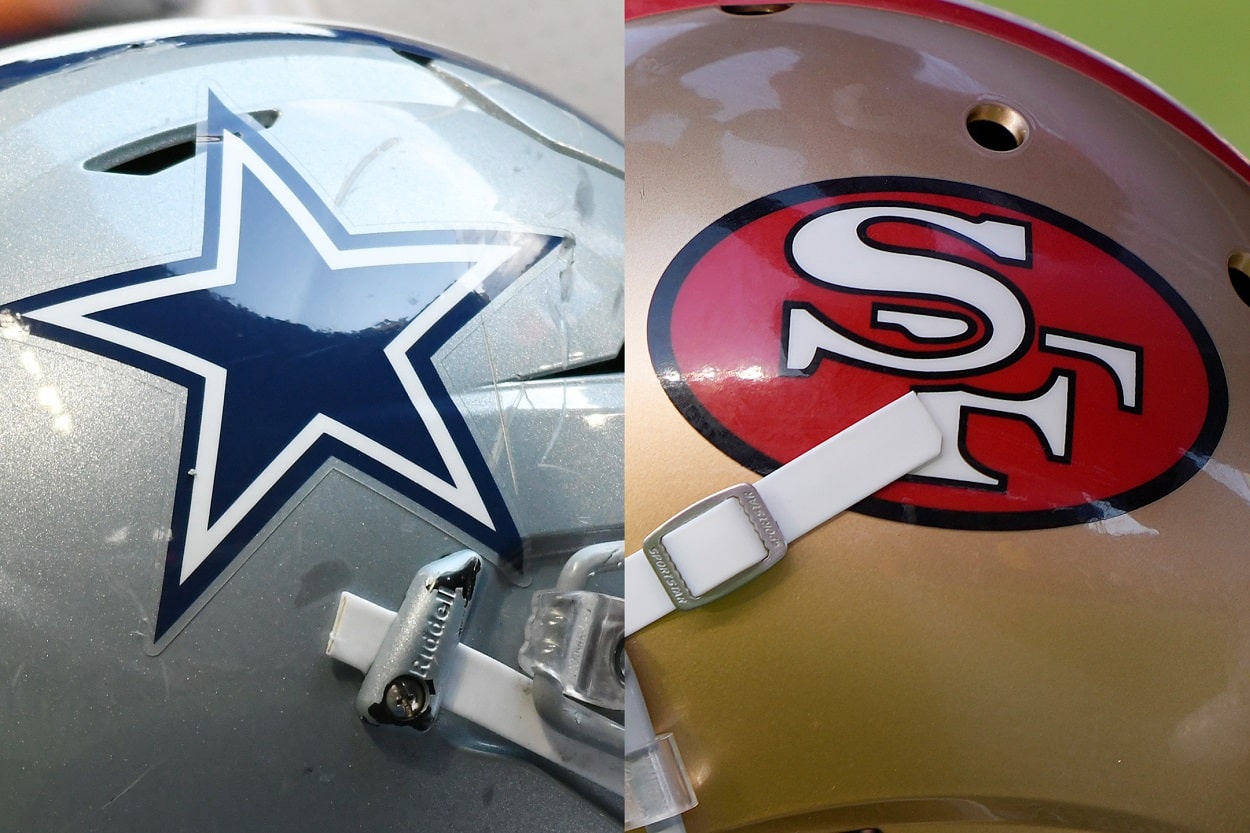 In total, Dallas and San Francisco have met nine times in the postseason, which is tied for the record for the most games played by two teams in the postseason against one another.
Their first playoff matchup took place in the NFC Championship Game following the 1970 season, with Dallas taking a 17-10 victory. The most recent postseason affair between the two was in the Divisional Round following the 2022 season, with the Niners earning a 19-12 win. Dallas currently holds a 5-4 overall edge in the postseason series.
Here's a quick look at each playoff matchup between the two legendary franchises.
| | | | | |
| --- | --- | --- | --- | --- |
| Date | Round | Away | Home | Result |
| 1/3/71 | NFC Champ. | Dallas Cowboys | San Francisco 49ers | DAL-17, SF-10 |
| 1/2/72 | NFC Champ. | San Francisco 49ers | Dallas Cowboys | DAL-14, SF-3 |
| 12/23/72 | NFC Div. | Dallas Cowboys | San Francisco 49ers | DAL-30, SF-28 |
| 1/10/82 | NFC Champ. | Dallas Cowboys | San Francisco 49ers | SF-28, DAL-27 |
| 1/17/93 | NFC Champ. | Dallas Cowboys | San Francisco 49ers | DAL-30, SF-20 |
| 1/23/94 | NFC Champ. | San Francisco 49ers | Dallas Cowboys | DAL-38, SF-21 |
| 1/15/95 | NFC Champ. | Dallas Cowboys | San Francisco 49ers | SF-38, DAL-28 |
| 1/16/22 | NFC WC | San Francisco 49ers | Dallas Cowboys | SF-23, DAL-17 |
| 1/22/23 | NFC Div. | Dallas Cowboys | San Francisco 49ers | SF-19, DAL-12 |