How Many Times Was Kobe Bryant a 99 Overall in NBA 2K?
When Los Angeles Lakers star Kobe Bryant wasn't dominating the NBA's other 29 teams, he was one of the best players in NBA 2K games. That went for his ratings — Bryant regularly held an overall in the high 90s, even near the end of his career — and his in-game skills. The Lakers were one of the most popular teams to use online and one of the teams ruled "off-limits" between friends for a reason.
How many times did Kobe Bryant hold a 99 overall rating in NBA 2K games? Let's take a look back.
Kobe Bryant's first 99 overall rating came in ESPN NBA 2K5
With Shaquille O'Neal now in Miami, Kobe Bryant was the lone face of the Los Angeles Lakers in 2004. That new title translated to ESPN NBA 2K5, where Bryant joined Minnesota Timberwolves star Kevin Garnett as a 99 overall. The only other players who'd achieved a 99 overall in 2K history were Garnett in 2K1 and San Antonio Spurs star Tim Duncan in 2K4; O'Neal held a 100 overall in 2K2, the only time that has happened in 2K history.
The 25-year-old Bryant averaged 27.6 points, 5.9 rebounds, six assists per game, and made 43% of his shots for the Lakers. Unfortunately, Bryant missed the NBA playoffs for the first time in his career as the Lakers struggled to a 34-48 record. Perhaps as a result, Kobe Bryant opened NBA 2K6 at a 97 overall. That was still one overall point above O'Neal, whose 96 overall tied him for sixth place.
Bryant returned to a 99 overall in NBA 2K9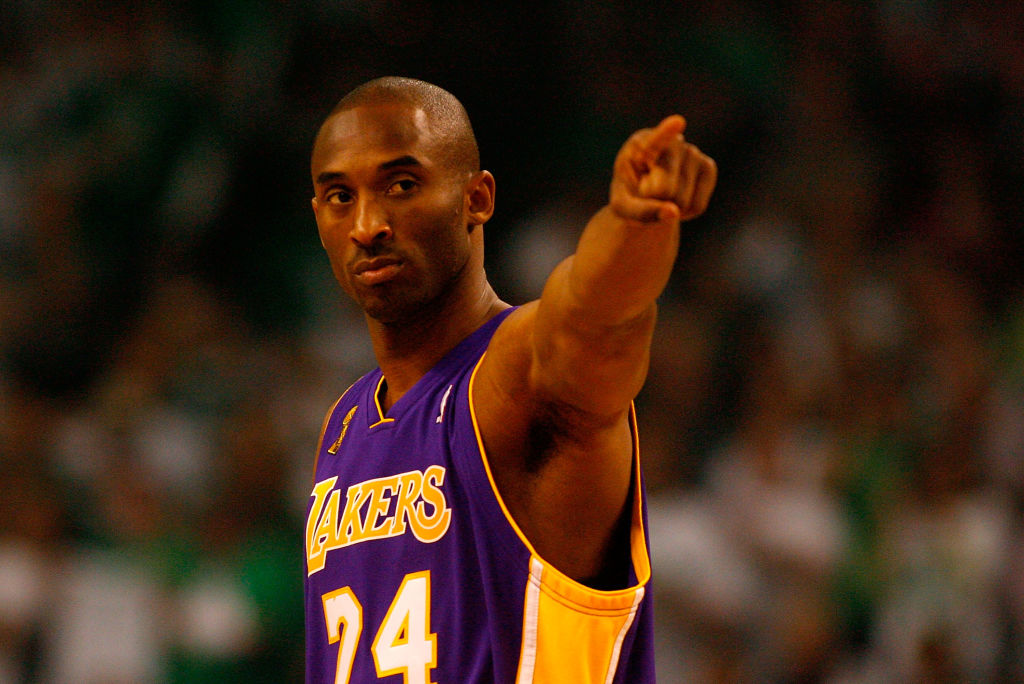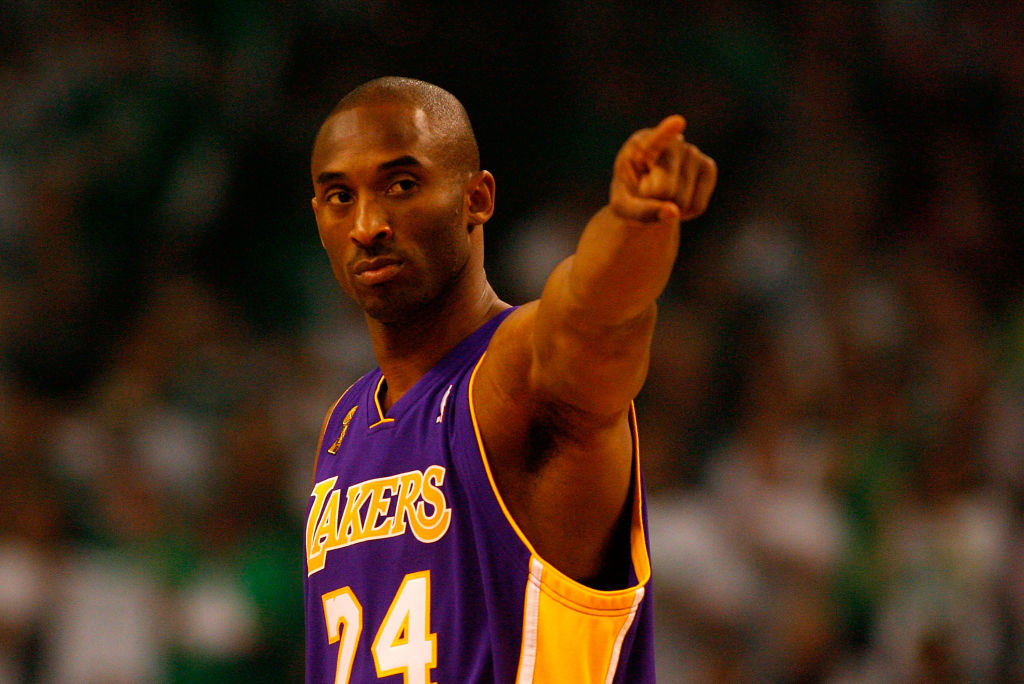 After several years of nearing the coveted 99 overall rating again, Kobe Bryant rejoined the club in NBA 2K9. Fresh off his lone MVP season, Bryant averaged 26.8 points, 5.2 rebounds, 4.9 assists, and hit 46.7% of his shots in 82 games. Bryant averaged another 30.2 points per game in 23 playoff games as the Lakers defeated Orlando in the NBA Finals.
As a reward for his playoff heroics, Bryant was named the NBA 2K10 cover athlete. In a press release announcing the recognition, Bryant compared 2K Sports to a sports dynasty. In a press release announcing the recognition, Kobe Bryant compared 2K Sports to a sports dynasty.
"I've been playing sports video games for as long as I can remember and honestly, I've never seen one come so close to replicating real basketball. What 2K Sports has done is truly incredible and I'm proud to be a partner with them and on the cover of NBA 2K10,"
Kobe Bryant was the highest-rated player in NBA 2K games five times
In addiiton to his two 99 overall scores, Kobe Bryant was the highest-rated player in three other NBA 2K games. That statistic doesn't include legendary/historic teams or the MyTeam mode, which features players from certain seasons.
Bryant's 98 overall in NBA 2K7 placed him with Miami Heat star Dwyane Wade and Cleveland Cavaliers phenom LeBron James. A year later, Bryant and San Antonio Spurs big man Tim Duncan each topped the ratings with a 98 overall.
Kobe Bryant led all players with a 97 overall in NBA 2K10. Bryant's final season atop the charts when he again joined James and Wade with a 97 overall in NBA 2K11.