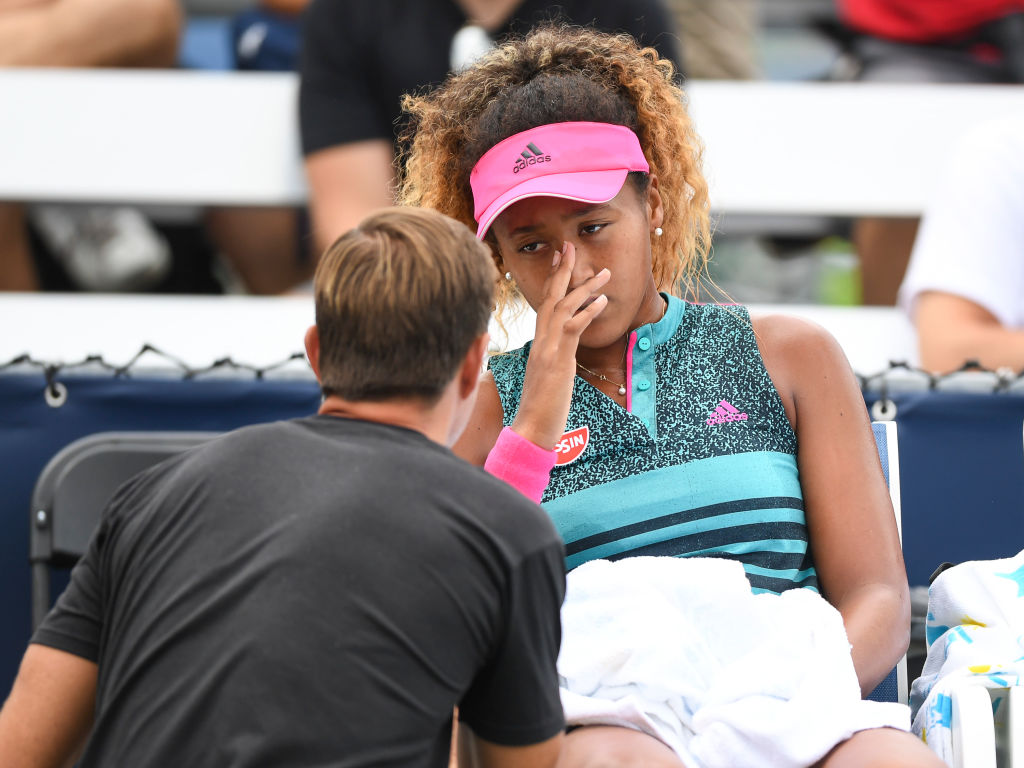 How Much Do Professional Tennis Coaches Make?
Tennis is an individual sport, but every great player has a dedicated coach behind them. How much do these professional tennis coaches make?
Playing professional tennis at a high level requires many things: discipline, training, and talent. For the best players, like Rafael Nadal and Roger Federer, it also requires having a great coach. 
But what do these coaches make? Let's take a closer look at what a tennis coach's responsibilities include, some of the top ones of all time, and an estimate at how much they earn. 
The lifestyle of a tennis coach
Many tennis coaches for professional players are very secretive about their work habits. But looking at one the routine of one tennis coach who works with pro players may help provide context for how the average tennis coach's day is structured. It involves a lot of time on their feet, long hours, and an unpredictable schedule.
Tennis coach Carol Benito wrote a piece titled A Day in the Life of a Professional Tennis Coach for the website Olympique Design. In the post, she outlined what it was like to coach tennis for a living: 
Each day — and the number of hours you work — can vary
One day can involve long hours with multiple clients. Another may have less. The type of workouts you do on a particular day may also change. There's very little predictability in your day-to-day routine (if you can call it that). 
Your schedule is at the mercy of your clients
Since she's operating at her client's convenience, her schedule depends on when and where they can meet for lessons. This means that planning activities for yourself is incredibly challenging.
It's tough physical work
It's no walk in the park. According to Benito: 
"The majority of jobs require you to work about 40 hours a week. Coaching on the other hand can become very physically demanding on your body once you hit 30-36 hours on court. There are some who do coach up to 40 hours a week, but this can be very tolling on your body if you don't take good care of yourself."
You can lose the desire to workout
Spending so much time working with clients on the court can leave her exhausted and unable to work out for herself. This again ties into the theme of not having time for yourself. It's hard to work so hard for somebody else's success.
You have to be patient
At their core, tennis coaches are teachers. That means exercising patience and restraint when dealing with their students. Especially if that student is a top tier tennis player.
Knowing how to control a players' ego and temper is a big part of coaching. No two clients are alike so a coach must adapt to their player.
Who are the greatest tennis coaches of all time?
Benito's words are representative of an average, everyday tennis coach. Coaches who work with pro players require a whole other level of dedication to the sport. Coaches are so important at the professional level, however, that some have gone on to gain a certain degree of fame for the great players they've worked with. Below is a list of five of the top coaches of all time in the professional ranks. 
Tony Pickard
Tony Pickard is a British tennis coach. He's best known for his tutelage of the Swedish player Stefan Edberg. Pickard helped Edburg win at Wimbledon. 
Marian Vajda
Marian Vajda is known chiefly for training one particular player, but boy was it a good one. Although there have been gaps in their relationship, Vajda has trained Novak Djokovic off and on since 2006. He's seen as being the one responsible for Djokovic's 2018 resurgence. 
Nick Bollettieri
Many within the tennis world consider Nick Bollettieri to be the greatest tennis coach of all time. His students include Andre Agassi, Maria Sharapova, Serena Williams, Jim Courier, Boris Becker, and Monica Seles. He founded the Nick Bollettieri Tennis Academy (now known as IMG Academy) to help train the next great generation of tennis players. 
Tony Roche
A fine player in his own right, Tony Roche became a coach after retiring. His students included two of the all-time greats: Rod Laver and Roger Federer. 
Richard Williams
Even the most casual tennis fans know Richard Williams. He's the father and coach of Venus and Serena Williams, leading them both to multiple Grand Slam championships. 
The average earnings of a professional tennis coach
There's very little data available regarding the earnings of a top-flight, professional tennis coach. The best answer? Probably not as much as you think.
A 2010 Wall Street Journal piece asked if the position was "The Worst Job in Professional Sports?" claiming that tennis coaches face "low pay, long hours, and diva clients." 
In 2009, Slate wrote a piece on the exorbitant costs of playing tennis, including how much it costs to retain a coach: 
"Coaches for players ranked below No. 150 might make $500 a week. If the player is in the top 100, his coach might get between $1,000 and $2,500 a week, plus 10 percent of the player's prize money, plus bonuses. If a player jumps in ranking, for example, the coach often takes an end-of-year bonus. Coaches for elite players, like the players themselves, make millions."
While these figures have undoubtedly changed over the past decade, what's clear is that coaching for a top player is lucrative, while coaching for mid- to low-level players is not so much. It is without a doubt a profession that you should only choose if you are passionate about the sport.