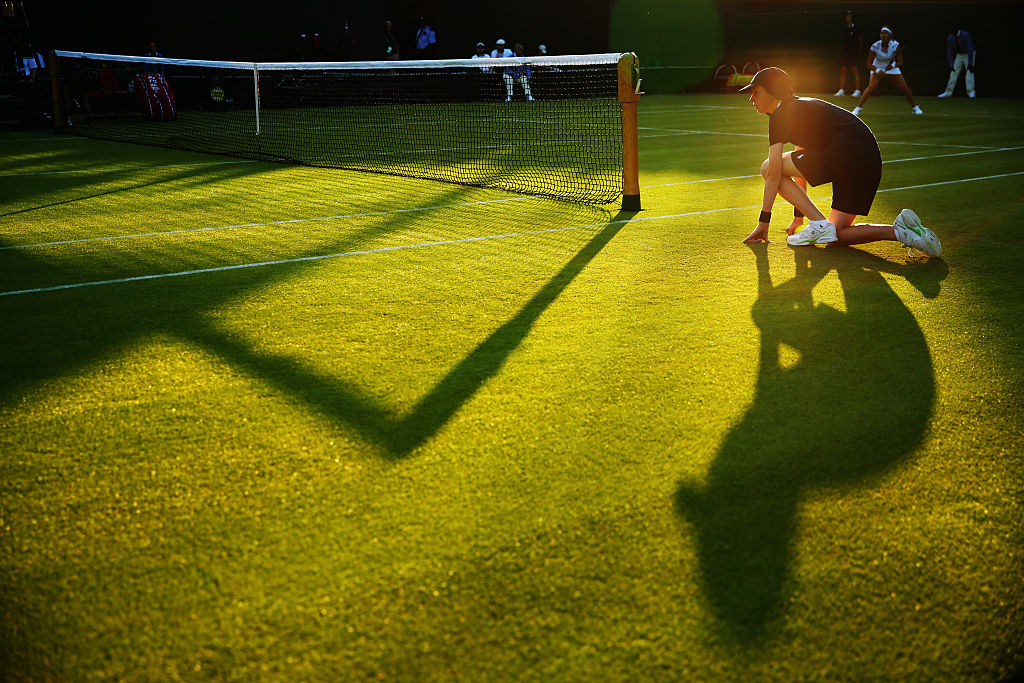 How Much Do Tennis Ball Boys Get Paid?
Tennis ball boys are the unsung heroes of the sport. These noble men and women keep the matches flowing smoothly. So how much are they paid?
Whether called ballkids, ballpersons, or ball boys and ball girls, they don't usually make any money when working at most tennis tournaments. They're sometimes paid with a uniform and tickets to matches. Of the four Grand Slam tournaments, only ballpersons at the U.S. Open are paid an hourly wage.
However, the draw of the job is to meet tennis players and have a great position to watch the matches from. It is difficult to be selected as a Grand Slam ball boy or girl and considered a great honor.
How to become a tennis ball boy
To be hired, ball boys and girls need to show that they are fast runners, have good ball-handling skills, and can stand really still. During a tennis match, ball boys or ball girls stand either by the net or in the corners at the back of the court.
They quickly pick up balls that aren't in play anymore. The ones at the back of the court also throw balls to the players when they're needed. Ball boys and ball girls also sometimes get towels or hold umbrellas.
Info about ball boys and girls at the Grand Slam tournaments is below, but other professional tennis tournaments also use ball boys and ball girls.
The Australian Open puts ball skills to the test 
At the Australian Open in 2020, there will be 360 ballkids, who were picked from more than 2,500 applicants. The 360 includes 38 international kids from Korea, China, India, and France. The Australian Open's ballkids spend a year applying online, going through tryouts, and being trained. Thousands apply, and fewer than 20% are selected.
These kids work at the Australian Open, the Australian Open Series, and Pro Tour Events around Australia. At the Australian Open, ballkids are between the ages of 12 and 15, although at some other Australian tournaments, they're between 10 and 17.
The best ball boy and ball girl at the Australian Open are chosen as Top Guns, and they get to be ballkids at the French Open. While not paid, ballkids do get a daily food allowance, free tickets for family and friends, their uniforms, plus a gift.
French Open ball boys love to sing
Kids take part in a year-long program to be picked as ball boys and girls for the French Open, which is officially called Roland-Garros. Potential ball boys and girls, les ramasseurs de balles  in French, apply during the French Open to volunteer for the next one.
Then they go through a national selection process held between October and December. In 2018, there were 4,200 applicants from around France between the ages of 12 and 16. The 220 ball boys and girls who are chosen start each day before the tournament opens to the public jogging together from one court to another, singing their ballkids' song.
Wimbledon ball boys get a small stipend
Ball boys and girls (BBGs) are not paid at Wimbledon, but they do receive a small stipend. In 2015, the amount was just under £200. About 700 students from participating London-area schools apply to be ball boys and girls, and about 250 are chosen.
Approximately a third are picked to come back from previous years, and the others are chosen from year 9 and 10 applicants. Their average age is 15. Training runs from February to June, when the tournament begins, and includes exercise, tennis scoring instruction, and ball-handling skills. The BBGs do get to keep their Ralph Lauren uniforms.
U.S. Open pays an hourly wage
Ballpersons at the U.S. Open are paid an hourly wage. Some are paid New York's minimum wage, and returning ballpersons are paid more. They also get a daily food allowance, and they get to keep their Ralph Lauren uniforms.
In addition, ballpersons can watch any match for free and get to see the players. In 2019, more than 500 people between the ages of 14 and 65 tried out for 150 ballperson openings. Returning ballpersons skip the first round of auditions. There are about 300 ballpersons, with 150 new ones and 150 returning from past years.