How Much Does It Cost to Play Monterey Peninsula Country Club?
First opened in 1926, Monterey Peninsula Country Club boasts 36 holes of championship golf, the Dunes Course and the Shore Course, both of which have been included in the rotation of the PGA Tour's famed Pebble Beach Pro-Am. Each utilizes some of the best terrain the peninsula has to offer, and both feature stunning views of the Pacific coastline.
The Dunes Course, which plays 7,090 yards from the back tees, was used from 1947 to 1964. The Shore Course, which plays just short of 7,000 yards, was featured in 1965, 1966, 1977, and from 2010 to 2020. After a year off in 2021, the Shore returned to the rotation in 2022 and is currently one of the three courses used for the event, along with Pebble Beach Golf Links and Spyglass Hill Golf Course. (Click on each link for the rates on those two courses.)
Unlike Pebble and Spyglass, however, the courses at Monterey Peninsula Country Club aren't open to the general public. And as you can imagine, membership costs certainly aren't cheap.
How much does it cost to join Monterey Peninsula Country Club?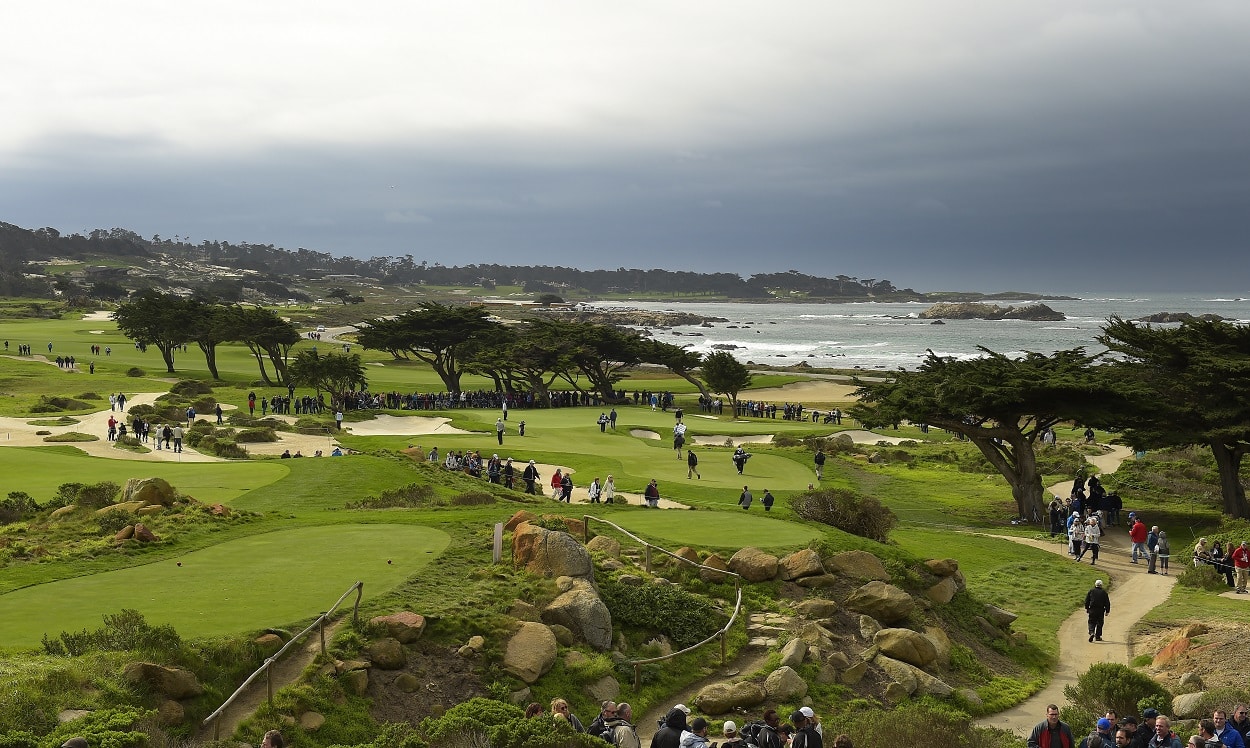 As it goes with most private clubs, Monterey Peninsula Country Club, which also features plenty of other amenities outside of golf, doesn't offer up membership costs on its official website.
However, Golf Monthly reports that the initiation fee alone costs around $300,000, while monthly dues exceed $1,000. But even if you've got that type of cash, it's not as if you can just sign up and start playing, as membership at Monterey Peninsula is by invitation only.
Your best bet to tee it up on one of these magnificent courses — outside of joining the PGA Tour, anyway — is to become friends with a member and get on as a guest. So good luck with that.