How Much Does It Cost to Play Spyglass Hill Golf Course?
Originally designed by Robert Trent Jones Sr., Spyglass Hill Golf Course, which was initially called Pebble Beach Pines Golf Club, opened in 1966 and joined the rotation of the multi-course Pebble Beach Pro-Am on the PGA Tour the following year. 1977 was the only year it wasn't used.
Owned by the Pebble Beach Company, Spyglass Hill is one of four courses on the Pebble Beach Resorts property, joining Pebble Beach Golf Links, The Links at Spanish Bay, and Del Monte Golf Course.
Of the four, Spyglass Hill is viewed by many as the most difficult. While the first five holes of the 6,960-yard layout feature scenic Pacific Ocean views, the final 13 weave through the Del Monte Forest and feature tree-lined fairways, large greens, and the occasional man-made water hazard. Several holes annually rank as some of the most difficult on the PGA Tour.
Another fantastic feature of this Monterey Peninsula gem is that it's open to the public. So exactly how much does it cost to play Spyglass Hill?
How much does it cost to play Spyglass Hill?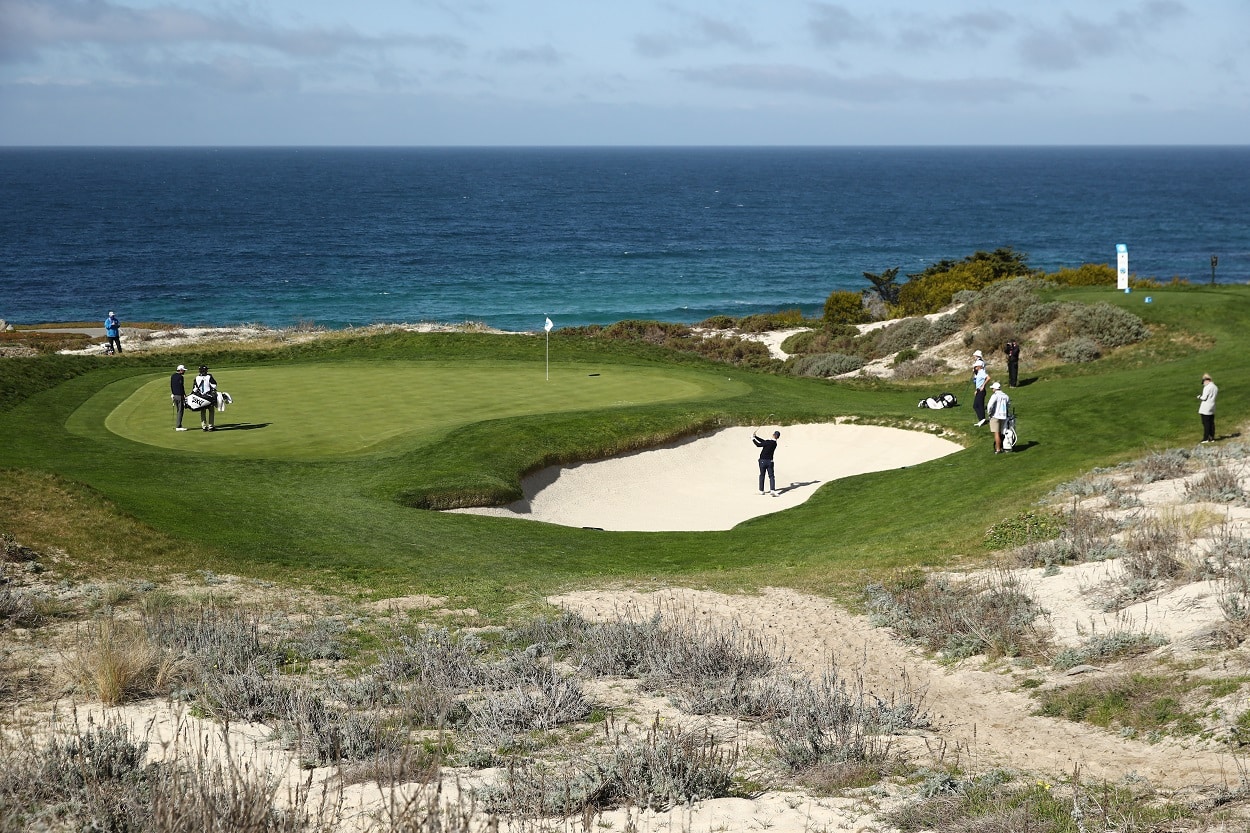 While Spyglass Hill isn't nearly as expensive as Pebble Beach, it certainly isn't cheap.
Greens fees are currently $435, but the rate increases to $465 on April 1. There's also the matter of a $50 cart fee. However, if you're a guest at one of the three on-site resorts, that fee is waived. But let's not pretend staying on-site is cheap either, as the least expensive room is about $1,000 per night. There's also a two-night minimum.
For those who choose to walk the course, you can rent a pull cart for $15 or pay for the services of a caddie. A single bag costs $150 (increases to $155 on April 1), and a double bag runs $200 (increases to $210 on April 1). A forecaddie is also available for $50 per person (minimum three players), and that fee rises to $52.50 on April 1.
As far as getting a tee time is concerned, the only way to book one more than 24 hours in advance (those fill up fast) is to stay at one of the three aforementioned on-site properties. Otherwise, you can take your chances at one of the few walk-on spots available at Spyglass Hill each day. But, again, those fill up fast.
For more information, feel free to check out the Pebble Beach Resorts website.