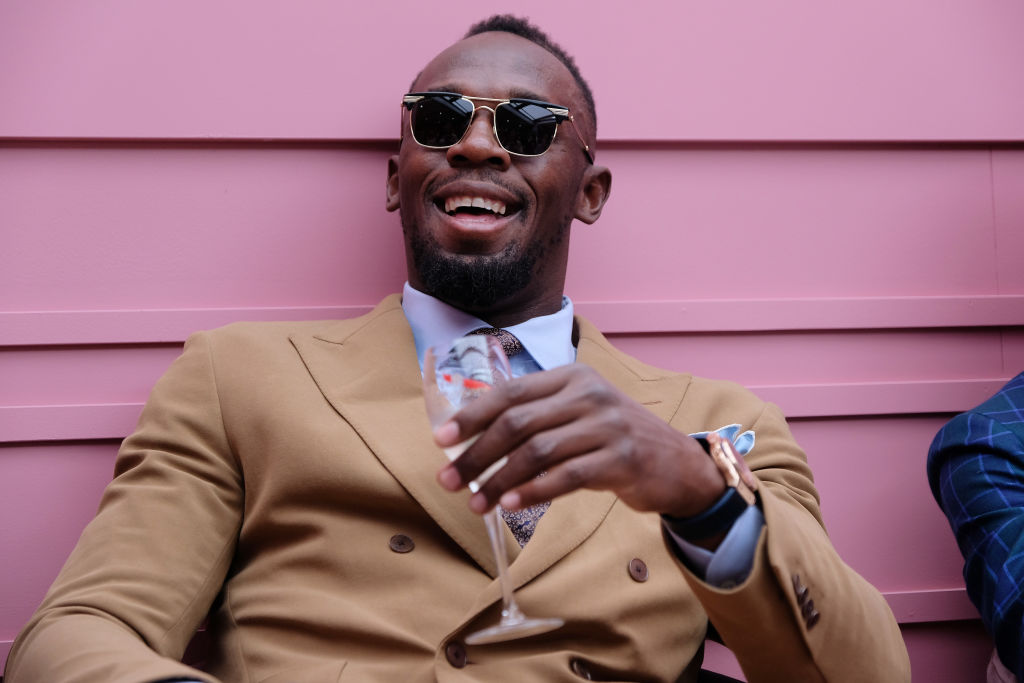 How Much is Usain Bolt Worth and Where is the 8-Time Olympic Gold Medalist Today?
A look back on the career of Usain Bolt, how much money he earned off the track, and where the eight-time Olympic gold medalist is today.
Usain Bolt is one of the most popular athletes in the long and storied history of the Olympics and has plenty to show for it. And that's not just the eight gold medals he racked up. Like Michael Phelps, Bolt used his success at the Games to amass quite the fortune and is staying plenty busy in retirement.
The early life of Usain Bolt
Born in 1986 in Jamaica, Usain Bolt thought about nothing but sports as a child. He played cricket and soccer in the streets in his younger days and by the age of 12, he was the fastest runner in his school. When he got to high school, he still wanted to focus on other sports but was encouraged by his cricket coach to take a real shot at track and field, which was obviously the right call.
In 2001, Usain Bolt took second place in the 200 meters at the ISSA Grace Kennedy Boys and Girls Championships, an event long considered to be a proving ground for Jamaican athletes. He continued to get better and was soon winning medals and setting records at the international level and moved to Kingston to continue his training.
At the 2002 World Junior Championships, Bolt became the youngest junior gold medalist in history at the age of 15. He repeated his gold medal-winning performance the following year and set his sights on the 2004 Olympics in Athens.
He won nine gold medals at the Olympics but was stripped of one
Usain Bolt's first Olympic experience did not go well. A leg injury caused him to be eliminated in the first round of the 200 meters. Injuries hit him again at the 2005 World Championships and he finished in last place. Later that year, he was involved in a car accident, which delayed his training heading into 2006. But he then suffered a hamstring injury in March 2006 and was out another two months. It was around this time that he began thinking of adding the 100 meters to his training, which he did, and by the time 2008 rolled around, Usain Bolt was finally healthy and ready to go in Beijing.
In the final of the 100 meters at the 2008 Olympics, Bolt set a new world record with a time of 9.69 seconds to win his first gold medal. In the 200 meters, he set another world record and won a second gold. He won a third with the 4 x 100 relay and Usain Bolt was an absolute star.
In 2012 in London, Bolt again won gold medals in the 100, 200, and 4 x 100 relay. In 2016 in Rio, he pulled off the exact same feat and became the only man in history to pull off the "triple-triple." Unfortunately, nine years after the fact, Bolt was stripped of his gold medal in the 4 x 100 relay from 2008 after it was discovered that one of his teammates had tested positive for a banned substance. Nevertheless, Usain Bolt had still made history. He retired from track and field in 2017.
How much is Usain Bolt worth and where is he today?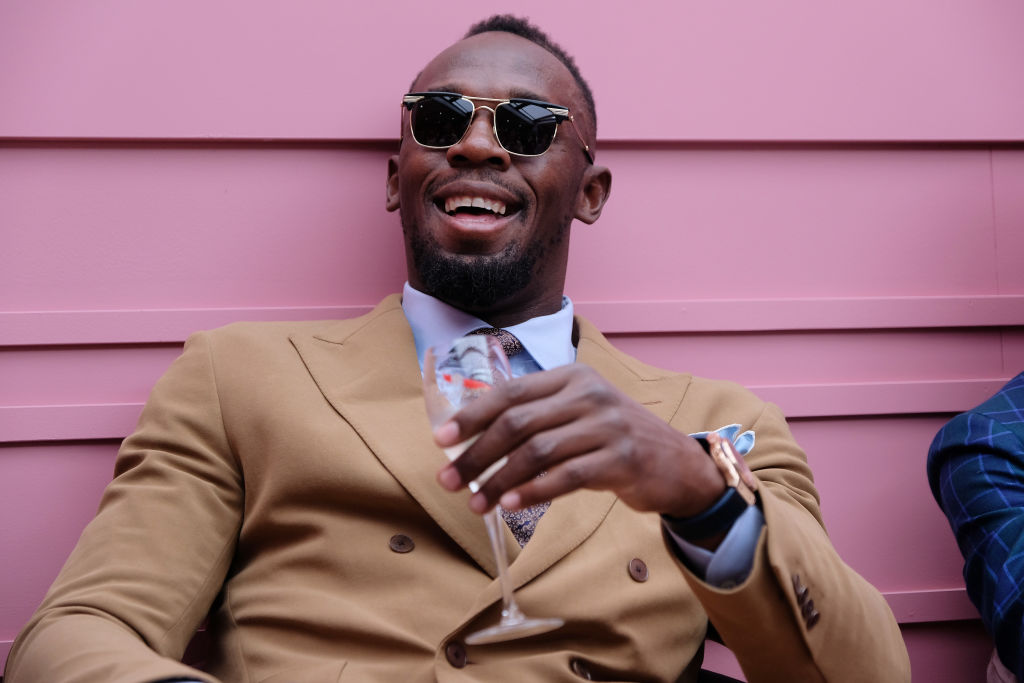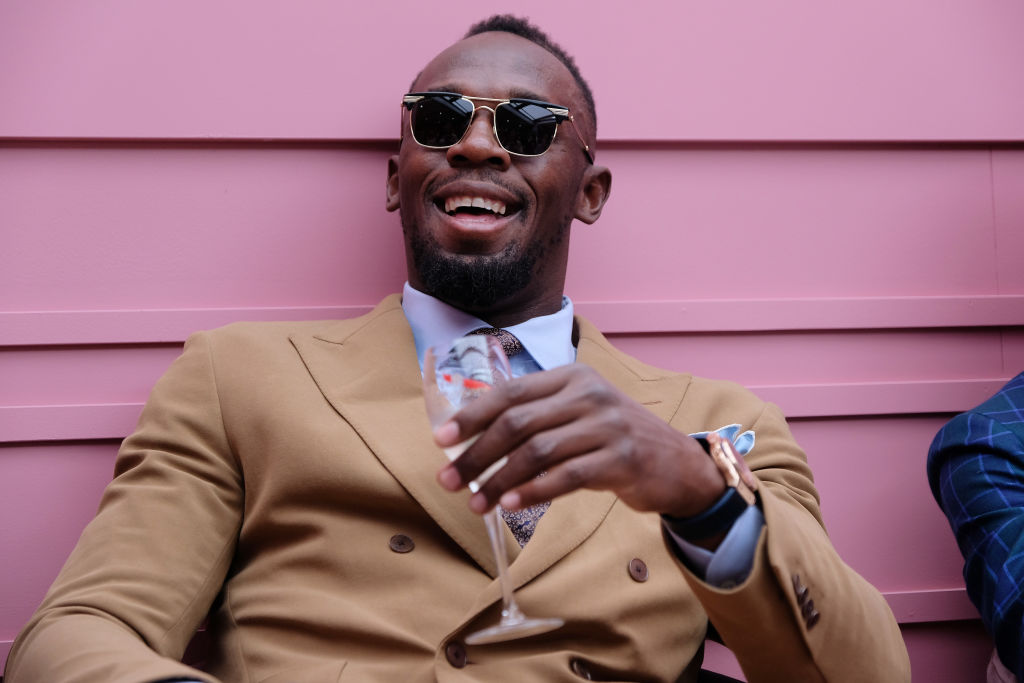 With his track and field career behind him, Usain Bolt actually tried to become a professional soccer player. He played forward for Norway's Stromsgodset club in 2018 in a friendly against the country's Under-19 team and was offered contracts with various clubs on numerous occasions. However, he turned them down and decided his athletic career was over in January 2019.
But that hasn't stopped Bolt from staying busy. In 2018, he co-founded an electric scooter company, aptly named Bolt Mobility, that operates in the U.S. and Europe. In March of this year, the company raised more than $30 million in venture capital funding and is looking to expand to Asia. He also dabbles as a music producer. Bolt, still just 33 years old, isn't content to just lounge in retirement, although he certainly could if he felt like it.
With sponsorships over the years that have included Gatorade, Puma, Nissan, and Visa, Usain Bolt has become one of the richest Olympians in history. According to Celebrity Net Worth, Bolt is worth upward of $90 million. He still holds the world records in both 100 and 200 meters and they're not likely to fall anytime soon.